Create An Isometric Maze with Adobe Illustrator
Create An Isometric Maze with Adobe Illustrator
https://logosbynick.com/wp-content/uploads/2019/06/maze-adobe-illustrator-1024x602.png
1024
602
Logos By Nick
Logos By Nick
https://logosbynick.com/wp-content/uploads/2019/06/maze-adobe-illustrator-1024x602.png
In today's tutorial I'll be demonstrating how to create a vector, isometric-style maze with Adobe Illustrator CC.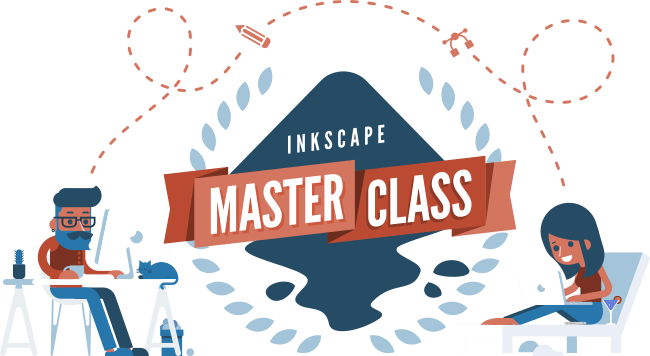 Become A Master of Inkscape!
Want to learn more about how Inkscape works? Check out the Inkscape Master Class - a comprehensive series of over 50 videos where I go over every tool, feature and function in Inkscape and explain what it is, how it works, and why it's useful.

The following is just a brief overview of the steps taken to achieve this effect. For complete step-by-step instructions, please refer to the video tutorial at the top of the page. And if you'd like more Illustrator tutorials, be sure to check Illustrator For Beginners on YouTube — my second YouTube channel dedicated solely to Illustrator tutorials.
Creating A Maze
The first thing we're going to do is create a new canvas sized at 1,280 x 1,280 pixels.
We're going to create a series of rectangles that are sized at 50 x 50 pixels and create an array of them. We'll be using the Duplicate feature to generate 20 on the horizontal axis and 20 on the vertical.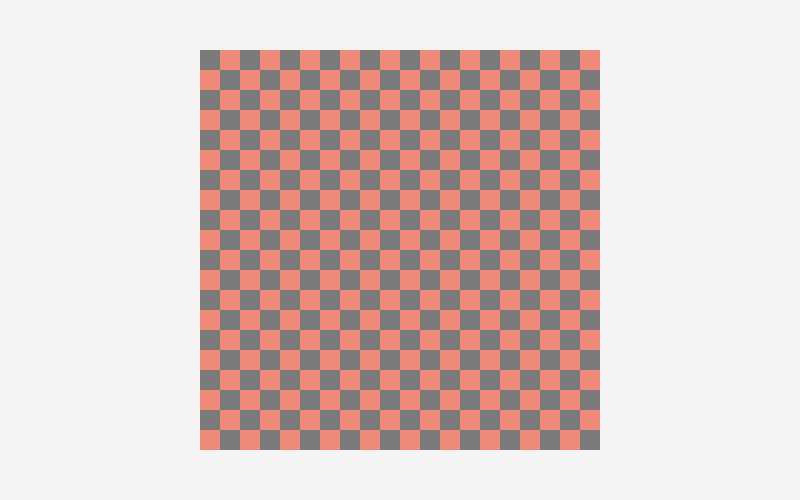 Now we'll go through and manually delete squares to form the pathways of our maze.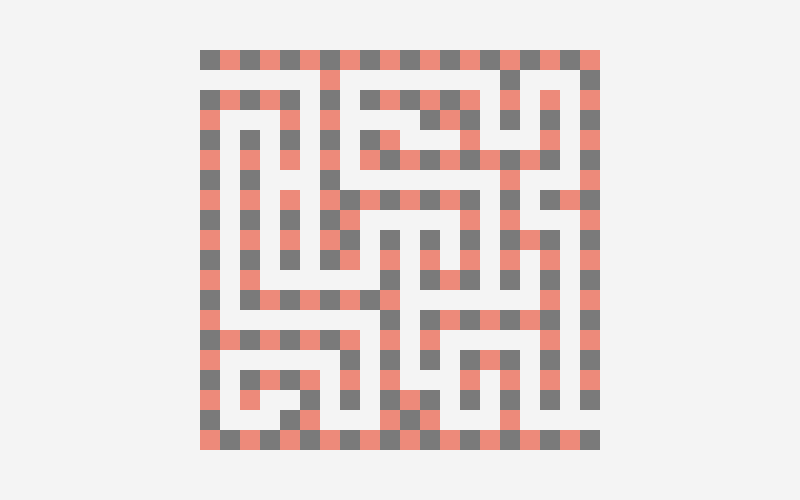 Don't worry about whether or not the maze makes logical sense. It's just meant to be an aesthetic design; not an actual puzzle for users to solve.
Once we're finished creating our pathways, we'll use the Shape Builder tool to unify the squares together, then we'll make a Compound Path out of them by going to Object > Compound Path > Make.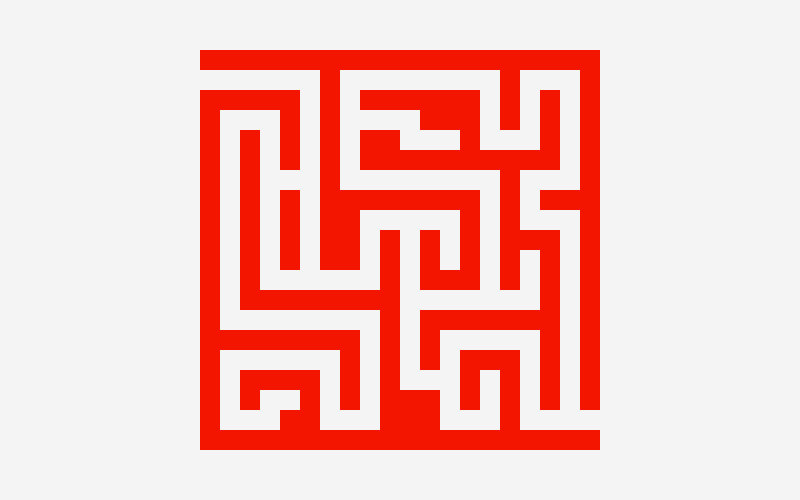 This is where the magic begins. Select the entire design, then go to Effect > 3D > Extrude and Bevel. The following menu should appear…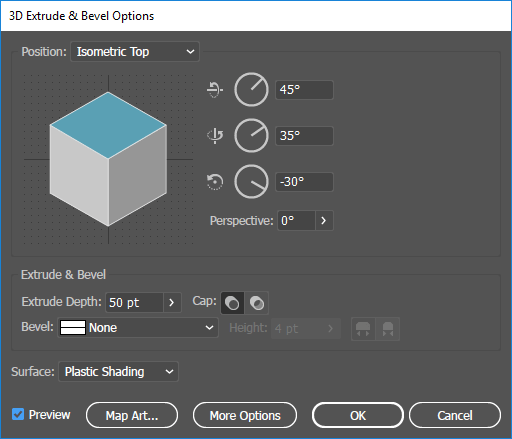 Set Position to Isometric Top and leave the default values for everything else. I would double check that your values match the screenshot above just to make sure. Then go ahead and click OK to generate a 3D isometric maze…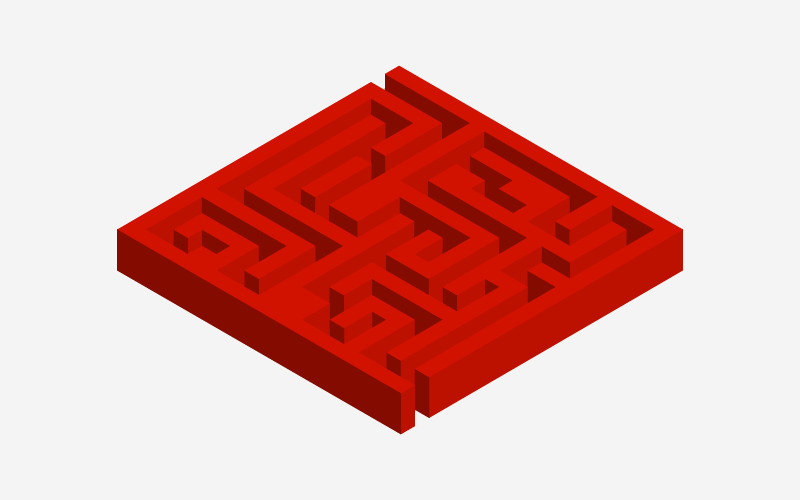 By default, the colors this feature generates are kind of washed out and don't contrast very well with each other, so we're going to manually set the colors.
Select the object and go to Object > Expand Appearance, then ungroup it twice by going to Object > Ungroup (twice). Once you've done that, you should be able to select all of the individual pieces of the maze icon so you can manually color them in.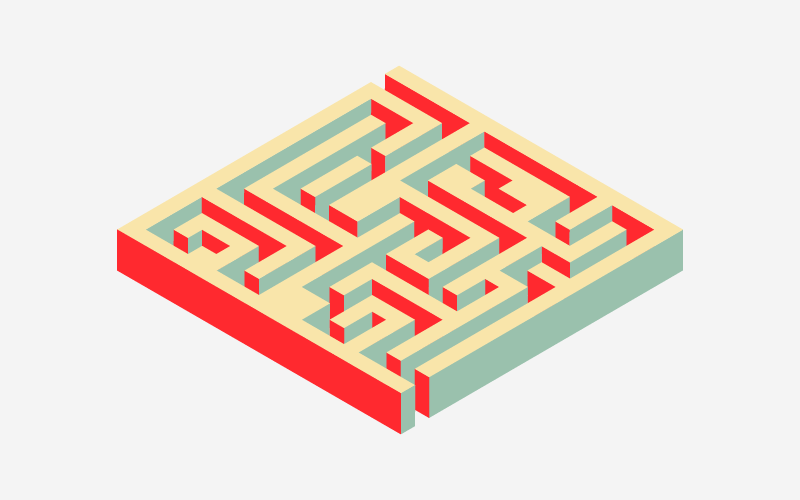 And with that, we are finished! We've successfully created an isometric maze with Adobe Illustrator. If you have any questions or run into any problems, simply leave a comment below. As always, thanks for watching!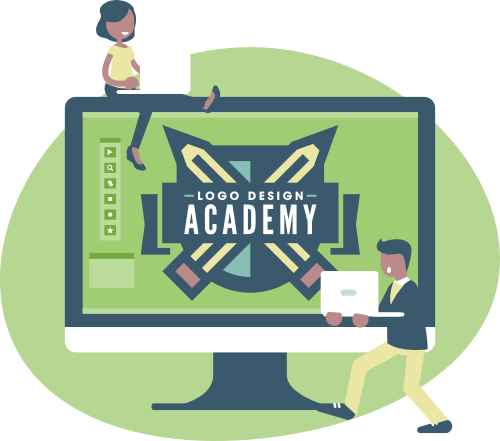 Logo Design Bootcamp
Learn how to design logos like a pro! Check out my Logo Design Academy - an interactive 18-part video course where you will learn my entire creative process for brainstorming logo ideas and bringing them to life.

---
Logos By Nick LLC is a participant in the Amazon Services LLC Associates Program, an affiliate advertising program designed to provide a means for sites to earn advertising fees by advertising and linking to Amazon.com. As an Amazon Associate I earn from qualifying purchases. Read affiliate disclosure here.