Venturing into the world of graphic design for the first time may cause you to pause and consider the hardware requirements of doing so beforehand, and rightly so. Depending on the type of design software you'd like to use (along with the type of graphic design you're planning to pursue,) you'll need to make sure that you're working with a device that is equipped with everything  needed for doing so. In this post we'll be going over all of the graphic design computer requirements for each design application so you can compare them and make an educated purchasing decision.
Before digging in, it should be noted that this information is in reference to linear graphic design software that functions [primarily] in a flat, 2D environment. This includes both raster images and vector graphics. Some of these uses include:
Editing photos
Painting and drawing
Creating illustrations
Logo and branding design
Product packaging
Icons and user interface (UI)
Graphics for the web and social media
Simple animations
This list does not include 3D design, modeling, or video editing software.
Graphic Design Computer Requirements
The following are manufacturer minimum requirements for running each design application.
Bear in mind that, although your device may meet the minimum requirements, you may need additional power for optimal performance. Generally speaking, when it comes to graphic design computer requirements, overshooting your target is usually a good idea.
The following information is up-to-date as of October 12th, 2023. Links associated with the application name will take you to the manufacturer's documentation for up-to-date specifications:
| | | | | | | |
| --- | --- | --- | --- | --- | --- | --- |
| Application | CPU | Supported OS | RAM | GPU | Disk Space | Monitor Resolution |
| Adobe Photoshop | Intel or AMD 64-bit; 2 GHz or faster | Windows, MacOS | 8 GB | 1.5 GB | 20 GB | 1280 x 800 |
| Adobe Illustrator | Multicore Intel or AMD 64-bit | Windows, MacOS | 8 GB | 1 GB of VRAM | 2 GB | 1024 x 768 |
| Adobe After Effects | Intel or AMD Quad-Core Processor | Windows, MacOS | 16 GB | 4 GB | 8 GB | 1920 x 1080 |
| Affinity Photo | Apple M1 chip or Intel | Windows, MacOS | 2 GB | Not Required | 2.8 GB | 1280 x 786 |
| Affinity Designer | Apple M1 chip or Intel | Windows, MacOS | 2 GB | Not Required | 2.8 GB | 1280 x 786 |
| PaintShop Pro | Intel or AMD 1.5 GHz or faster | Windows | 2 GB | Not Required | 1 GB | 1024 x 768 |
| CorelDraw | Intel Core i3/5/7 or AMD Athlon 64 | Windows, MacOS | 2 GB | Not Required | 1 GB | 1280 x 720 |
| GIMP | Pentium 4 or AMD Athlon | Windows, MacOS, Linux | 256 MB | Not Required | 200 MB | Not Specified |
| Inkscape | Not Specified | Windows, MacOS, Linux | Not Specified | Not Required | 500 MB | Not Specified |
| Krita | Not Specified | Windows, MacOS, Linux | 4 GB | Optional; OpenGL 3.0 | Not Specified | Not Specified |
Graphic Design Applications
Continue on for more details on each application and how it can be used.
Adobe Photoshop
Photoshop is Adobe's flagship product, and it's a brand in and of itself. It allows you to edit photos and transform them in all sorts of unique and creative ways. You can adjust the colors, add effects, paint and sketch, apply text, make distortions, and more. There's no limit on what Photoshop is capable of.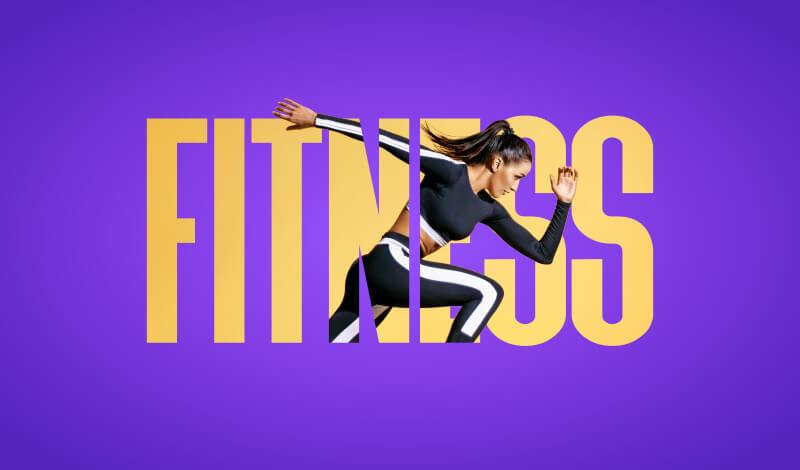 More specifically, Photoshop can do things like create realistic product mockups and design advertisements for online display campaigns.
Seeing as how Adobe creative applications tend to be bloated and hog lots of system resources, it makes sense that a powerhouse like Photoshop sets the bar as high as it does when it comes to its hardware requirements.
Adobe Illustrator
Illustrator is the industry-standard when it comes to vector design. Unlike raster images — which are made of pixels — vector graphics are made of coordinate points that dictate the properties of a graphic on an X and Y axis.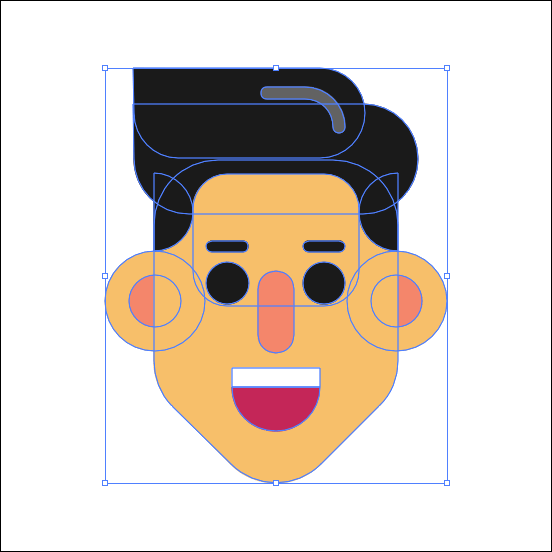 The benefit of working with vector graphics is that they can be scaled up infinitely without quality loss. They also make for crisp lines and sharp edges, making them ideal for designing logos, app icons, user interface, avatars, cartoons, and more.
Although Adobe Illustrator won't be as demanding on your computer as Photoshop is, it's still an Adobe application, meaning the bar is set relatively high as far as specs go. 
Adobe After Effects
If you'd like to make simple animations with the vector graphics you've created in Illustrator, you can do so using Adobe After Effects — a design application intended for animation.
After Effects can be used to create lower thirds for videos — for example, those little "Subscribe" animations that pop up in the lower corner of a YouTube video you may be watching.
It can also be used to create cartoons and animate characters.
Generally speaking, animation software is always going to set the bar higher when it comes to hardware requirements, which explains why it's the most resource-hungry application on the list.
Affinity Photo
Much like Adobe Photoshop, Affinity Photo is used for editing photos.
Affinity Photo can do nearly all that Photoshop can, the primary difference being the price tag. Photoshop will saddle your wallet with their subscription pricing model, whereas Affinity Photo only needs to be purchased once. Not only that, but it's less demanding on your hardware than Photoshop is.
The downside, of course, is that it's not the industry-standard like Photoshop is, meaning it wouldn't be ideal if you're pursuing graphic design as a career. However, if you plan on being more of a casual designer, and keeping your graphic design computer requirements to a minimum is a priority to you, then Photo may be worth considering.
Affinity Designer
Much like Affinity Photo, Designer is Affinity's answer to Illustrator. It is a vector design application that functions in many of the same ways that Illustrator does. This includes designing logos, UI, vector tracings, isometric illustrations, and more: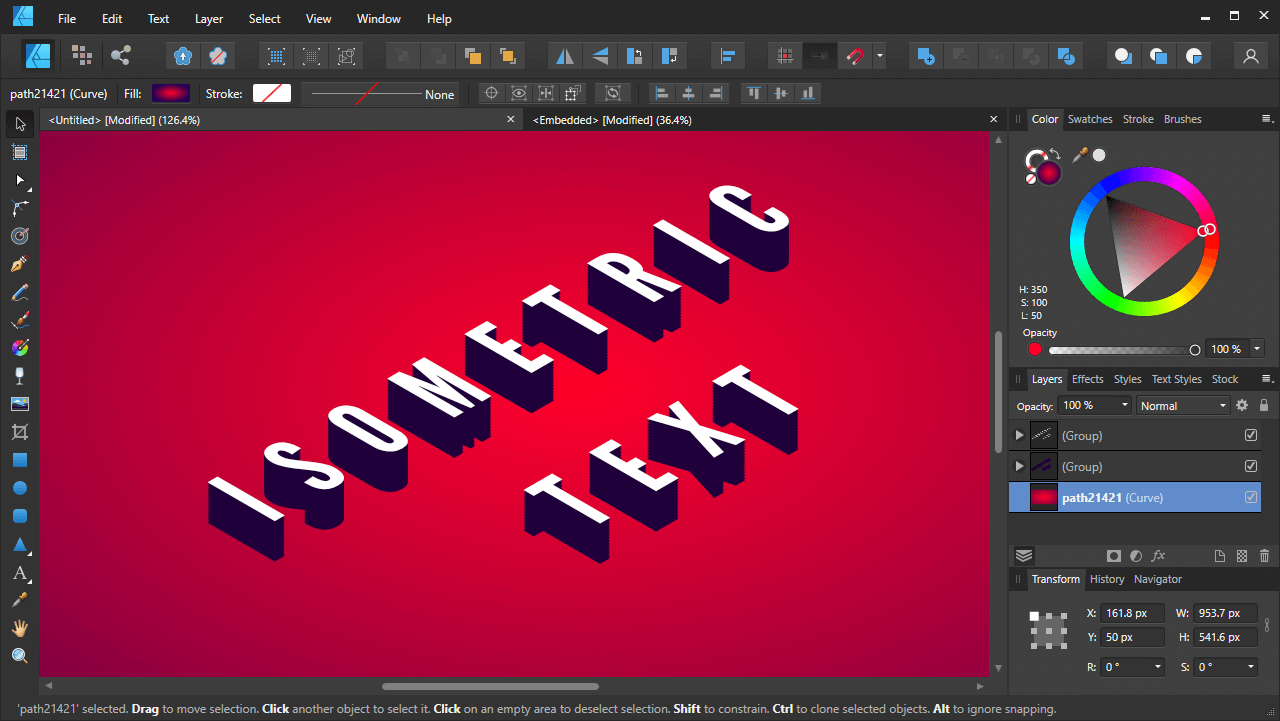 It should be noted that, unlike Photo, Affinity Designer does have a significant amount limitations compared to Illustrator. However, it also comes with a smaller price tag and less hardware requirements. These are all factors that need to be considered when choosing a computer for graphic design.
PaintShop Pro
PaintShop Pro is an image editing application for Windows, similar Photoshop and Affinity Photo. It can perform many of the same tasks, and much like Affinity Photo, it's a one-time purchase that is far less demanding of hardware than Photoshop is.
The downside of using PaintShop Pro is that it's only available to Windows users, meaning you'll have to look elsewhere if you prefer Mac or Linux.
CorelDraw
From Corel — the creator of PaintShop Pro — is CorelDraw, meant for vector designs and illustration. Unlike its sister application though, it's not confined to a Windows environment. You can use CorelDraw on Mac operating systems as well.
One of the benefits of using this alternative vector design application, as opposed to an industry-standard like Adobe Illustrator, is that you'll be able to save some money on hardware. CorelDraw, much like Affinity Designer, is a lightweight application that can run efficiently on most machines.
GIMP
For those of you who may want to pursue graphic design purely as a hobby, GIMP is a free and Open Source image editing application that can perform many of the same tasks that Photoshop can. In fact, there's no shortage of things you can create with GIMP.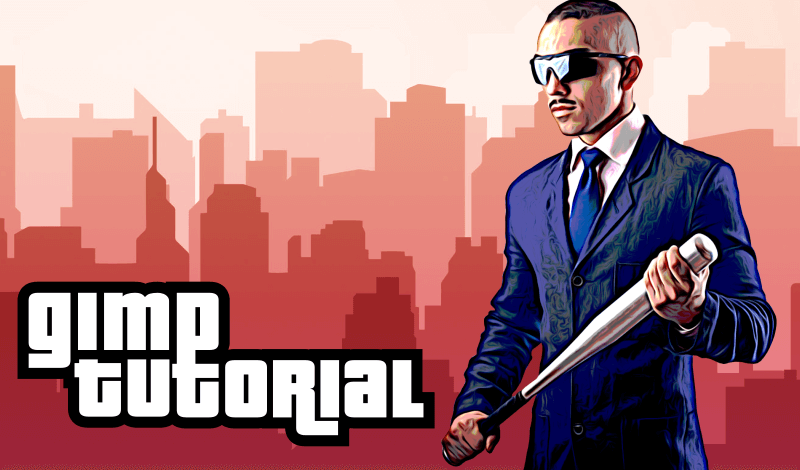 One of the benefits you'll enjoy as a GIMP user is being able to work on virtually any operating system, including Windows, Mac, and Linux. Not only that, but this lightweight application will even run well on budget laptops and computers.
Inkscape
Inkscape is a free and Open Source vector design application, much like Illustrator and Affinity Designer. The main difference is that, unlike the aforementioned, Inkscape is completely free, making it a great option for anyone looking to dabble in vector design a bit before committing money to it.
Although it's free and Open Source, do not be mistaken: Inkscape is professional-grade design software, and a personal favorite of Logos By Nick when it comes to logo and branding design: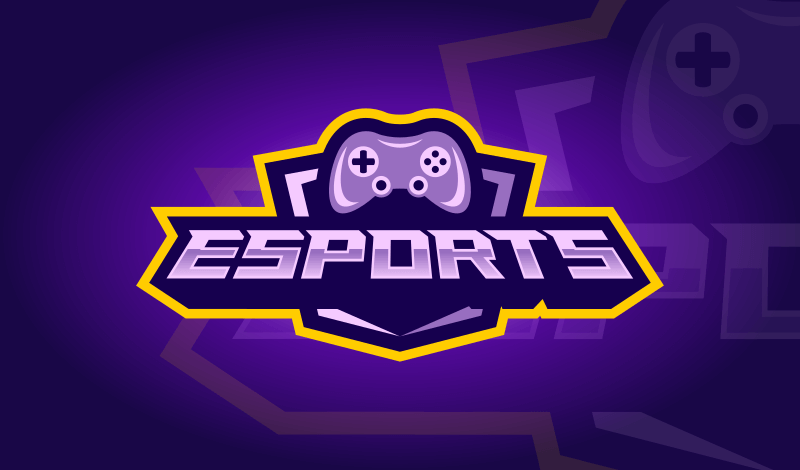 Much like GIMP, you'll be able to use Inkscape on any operating system, and its hardware requirements are a fraction of its Adobe counterpart.
Krita
Finally, there is Krita — a free and open source image editor, similar to Photoshop and GIMP. 
The primary difference between Krita and GIMP is that Krita is more specialized for painting and drawing, whereas GIMP is better suited for editing photos. One distinct benefit you'll enjoy as a Krita user, though, is having the ability to output documents with a CMYK color profile, which is often required when designing something for print.
Open Source design applications typically don't have the ability to output documents in CMYK, making Krita a unique tool among its peers.
Conclusion
Graphic design is a rather large category with lots of different subcategories. Graphic designer computer requirements will vary by application and how you plan to use it. Be sure to use these specifications as a reference when shopping for a device, and if you have any questions or need clarification (or maybe even recommendations,) simply leave a comment below.
Finally, once you've chosen your computer and are ready to learn, be sure to check out some of the graphic design tutorials here at Logos By Nick!
Master The Software
Want to learn everything there is to know about your favorite design apps? Check out our interactive video courses and private community for getting help when you need it!
The Inkscape Master Class

A comprehensive series of 60+ videos where I explain every tool and feature in Inkscape.

Affinity Designer Master Class

A series of 80+ explainer videos where I go over every tool and feature in Affinity Designer.

The Illustrator Explainer Series

A series of 100+ explainer videos where I go over every tool and feature in Adobe Illustrator.

The Logo Design Academy

An 18-part video series teaching my entire creative process for designing logos, from start to finish.
This post may contain affiliate links. Read affiliate disclosure here.