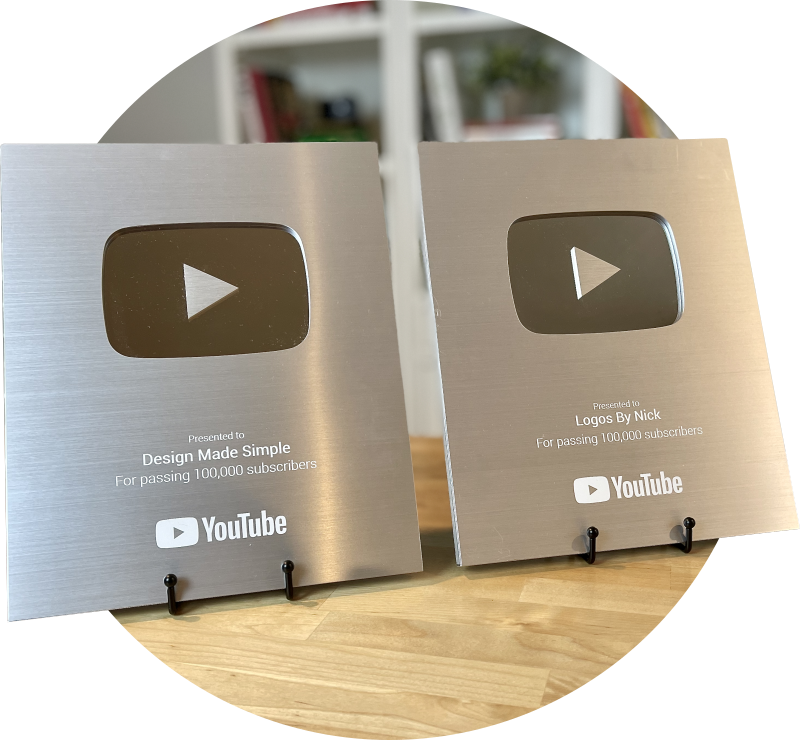 Welcome To Logos By Nick!
"Logos By Nick" is an educational platform by graphic designer Nick Saporito.
LogosByNick.com is a content site that hosts hundreds of video tutorials and written guides for learning how to use design software.
YouTube Channels
Logos By Nick LLC also owns and operates the following YouTube channels:
Logos By Nick – Tutorials for learning about Open Source design software, such as Inkscape and GIMP.
Design Made Simple – Tutorials for learning about design software from Adobe and the Affinity suite.
Make It Mobile – Tutorials for learning about mobile-based design apps such as Procreate.
Other Properties
The Backstory
Hi, I'm Nick, a Philadelphia-based graphic designer, content creator, and creator of "Logos By Nick".
I started out as a freelance graphic designer in 2011 working primarily through crowdsourcing sites like Elance and Upwork. Logo design was my best-selling service and it was the type of design I enjoyed most, so it made sense to brand myself as a logo designer.
What I love most about logo design is the challenge of capturing the entire essence of a brand and summarizing it in a simple depiction. It's a puzzle that can only be solved with creativity and aptitude, and it can be so rewarding when you hit the mark.
During my time on Elance and Upwork I served over 1,000 clients.
---
Launched In 2015
In 2015 I launched LogosByNick.com as an independent platform where I could offer my freelance design services and build a business infrastructure of my own.
I promoted the site by creating educational content — primarily YouTube videos and written guides for apps like Inkscape, GIMP, Illustrator, Affinity Designer and more.
As the years went by, the content I created to promote my freelancing services gained so much traction that it opened up new opportunities for me to share my expertise via courses and workshops.
The "Logos By Nick" community has since grown into one of the largest educational platforms for graphic design, serving millions of visitors per year across all channels.
---
Need A Logo Designed?
Check out my portfolio and learn more about my design services below. If you like what you see then fill out a brief questionnaire telling me about your design needs and we'll talk!
---
Media & Appearances