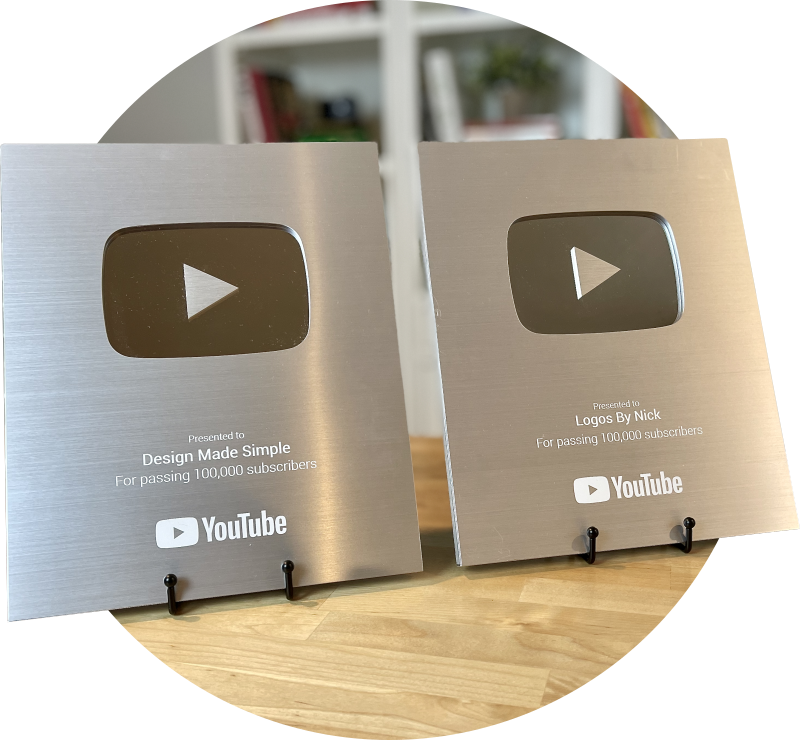 Welcome To Logos By Nick!
LogosByNick.com is an educational media platform for learning about graphic design software.
On this website you'll find hundreds of video tutorials and guides demonstrating how to use various different graphic design applications.
The Logos By Nick brand currently operates the following YouTube channels:
Logos By Nick – tutorials for learning about Open Source design software, such as Inkscape and GIMP
Design Made Simple – tutorials for learning about commercial software, such as the Adobe and Affinity suite
Make It Mobile – tutorials for learning about graphic design with mobile devices, such as tablets and iPads
The Backstory
Hi, I'm Nick, a Philadelphia-based graphic designer, content creator, and founder of Logos By Nick LLC.
I started out as a freelance graphic designer in 2011, working primarily through crowdsourcing sites like Elance and Upwork.
Logo design was my best-selling service, and it was the type of design I enjoyed most, so I branded myself as a logo designer.
During my time on Elance and Upwork I served over 1,000 clients.
---
Founded In 2015
In 2015 I launched LogosByNick.com as an independent platform where I could offer my freelance design services and build a business infrastructure of my own.
I promoted the site by creating content that brings in search traffic — primarily YouTube videos and written articles for users of Open Source design software.
As the years went by, the content I created to promote my freelancing services gained so much traction that it began to take precedence over freelancing.
Logos By Nick has since grown into one of the largest educational platforms for graphic design, serving over 10 million visitors per year across all channels.
---
Media & Appearances