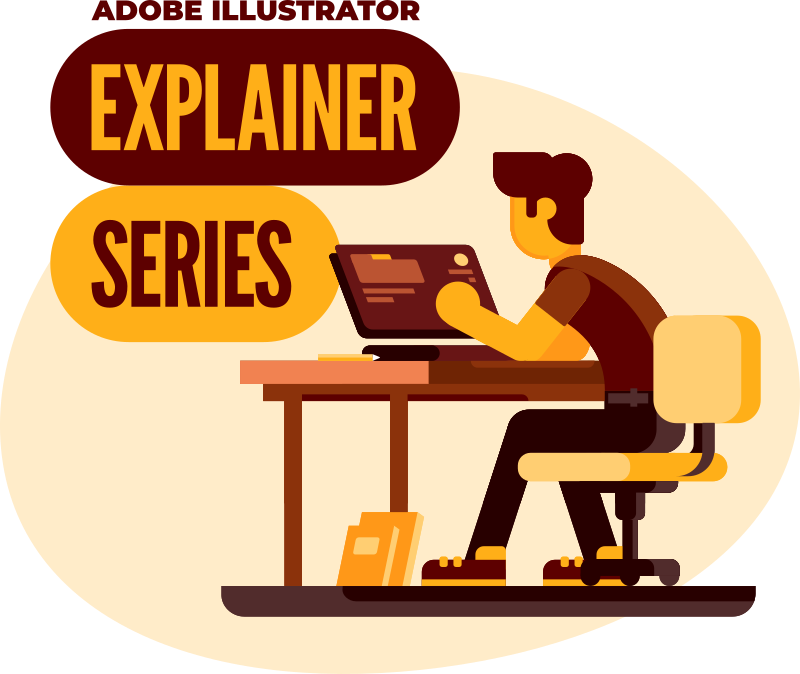 Become A Master Of Adobe Illustrator!
The Illustrator Explainer Series is a comprehensive series of 125+ videos where I go over every tool, feature and function in Adobe Illustrator and explain what it is, how it works, and why it's useful. Think of it as a guided tour, in video format, that you can refer to any time you want and can sign in to ask questions.
By the end of this course you will know everything that there is to know about Adobe Illustrator!
Video Lessons
Each lesson is in 1080p video format where I share my screen with you, explain each feature, and demonstrate how it works. Videos can be streamed from any device with a web browser and can be downloaded for offline viewing as well!
Here's a sample lesson on using Compound Paths…
Coming In March 2022!
This course is currently a work-in-progress and will be open for enrollment in early March of 2022. Join the Logos By Nick Mailing List to be notified when it's ready.
All students enrolled in the Complete Bundle will be enrolled automatically & for free once it's ready!