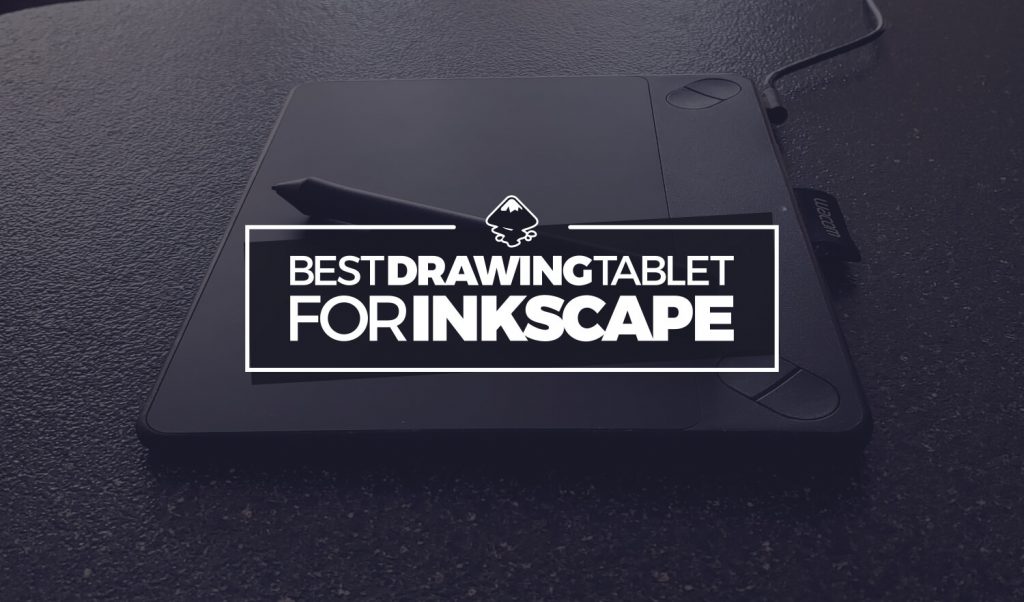 Wacom Intuos – The Best Drawing Tablet for Inkscape
Wacom Intuos – The Best Drawing Tablet for Inkscape
https://logosbynick.com/wp-content/uploads/2019/03/best-drawing-tablet-for-inkscape-1-1024x602.jpg
1024
602
Nick Saporito
Nick Saporito
https://secure.gravatar.com/avatar/d9a1bc4f29b2352da1ce14ad033328ab?s=96&d=mm&r=g
I'm not much of a freehand artist myself, but if freehand drawing and sketching is your thing, and you're an Inkscape user, you might want to check out the Wacom Intuos CTH490AK drawing tablet. In my opinion, the Wacom Intuos is the best drawing tablet for Inkscape because of its plug and play compatibility and ease of use. It's also a trusted brand and quality build at a great price.
Learn How To Design Logos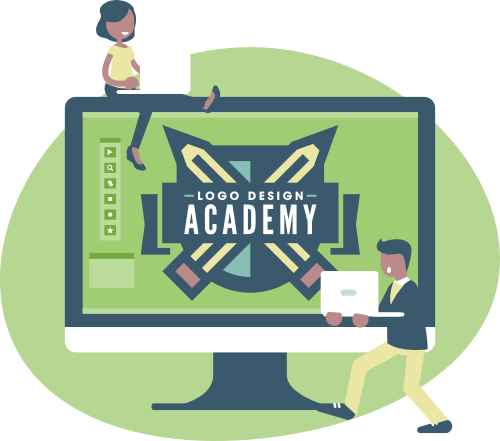 If you want to learn how I come up with logo design ideas, be sure to check out my Logo Design Academy - an interactive 18-part video course where you will learn my entire creative process for coming up with logo ideas and implementing them.

Why A Drawing Tablet?
As graphic designers we're accustomed to designing with a keyboard and mouse, but sometimes a task or design requires the precision of a freehand tool, and this is where a drawing tablet comes in handy.
Here's some instances where a drawing tablet is more suitable than a keyboard and mouse…
Character illustrations
Calligraphy and lettering
Masking
Drawing tablets also come in handy any time you need to create something with a natural, whimsical look and feel.
The Best Drawing Tablet for Inkscape
Although drawing tablets are typically more useful for applications like GIMP, they do have their place in the Inkscape workspace. The best drawing tablet for Inkscape that I recommend is the Wacom Intuos WPH.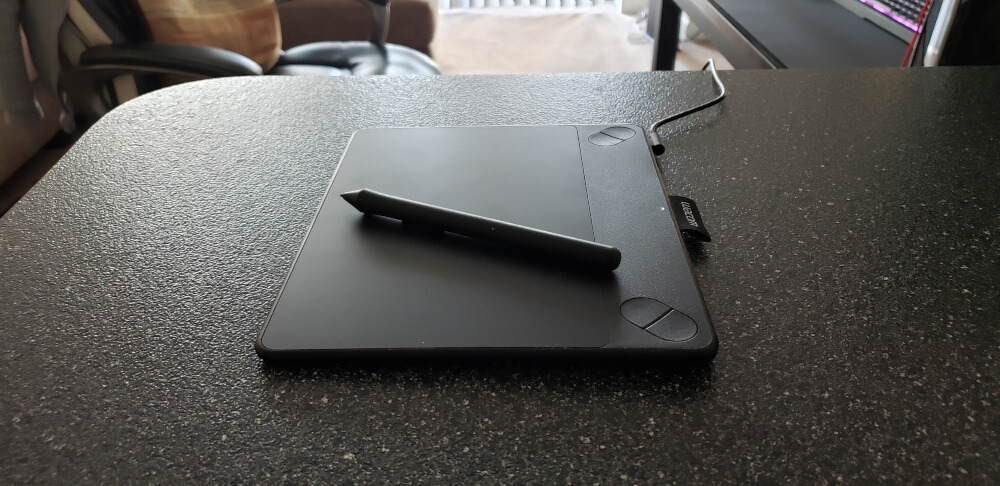 Why I Like The Wacom Intuos CTH490AK
Compatibility: I was able to plug the Wacom Intuos tablet into a USB port on my computer and start using it immediately. No additional software or drivers necessary (this is for Windows 10. I can't vouch for other operating systems.)
Ease of use: One thing I really like about the Wacom Intuos drawing tablet is how easy it is to customize. For example, I recommend programming the two buttons on the pen to perform the undo and redo functions. This is very convenient for graphic design use.
Price: Drawing tablets vary wildly in price, and it's not really one of those things you have to spend an exorbitant amount of money on. Since Wacom is one of the most trusted brands in drawing tablets, this Wacom Intuos tablet is the perfect mix of value and quality, and in my opinion, the best drawing tablet for Inkscape. It gives you everything you need — nothing more, nothing less — and the price reflects it.
The tablet comes with a drawing pad, USB wire, and a battery operated pen.
150+ Logo Templates Need a professional logo but have a limited budget? Or are you a designer looking to add to your inventory of design elements? Check out my bundle of 150+ high quality logo templates, all designed by Yours Truly.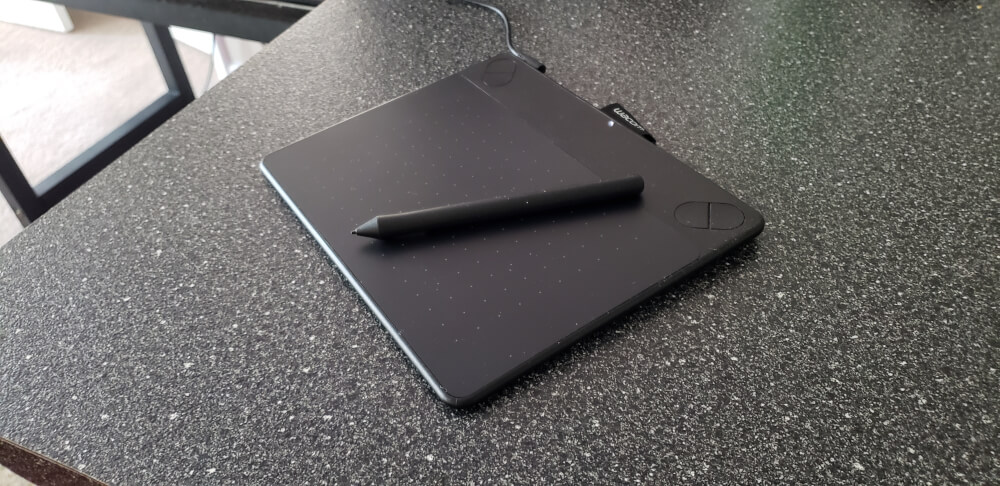 How To Use with Inkscape
Drawing tablets function virtually the same way a mouse does. The pad/tablet represents the entirety of your screen resolution, and the pen functions how a mouse would.
Simply hover the pen an inch or two away from the pad and move it around. You will notice the cursor on your screen moving along with it. For example, if you hover the pen to the upper right side of the tablet, the cursor will move to the upper right side of your screen.
You will notice that the tip of your pen doubles as a button, and there's also two buttons on the side of the pen.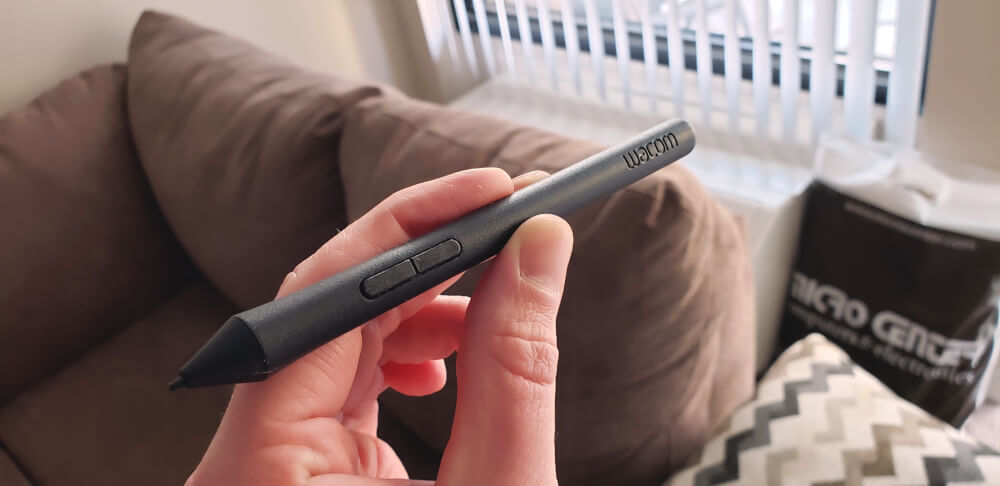 Pressing the tip of the pen against the pad performs the same function as a left mouse click. The two buttons on the side can be programmed however you'd like. As previously mentioned, I recommend programming them for undo and redo. It's perfect for when you make a bad stroke and want to quickly erase it without having to drop the pen and reach for your mouse and/or keyboard.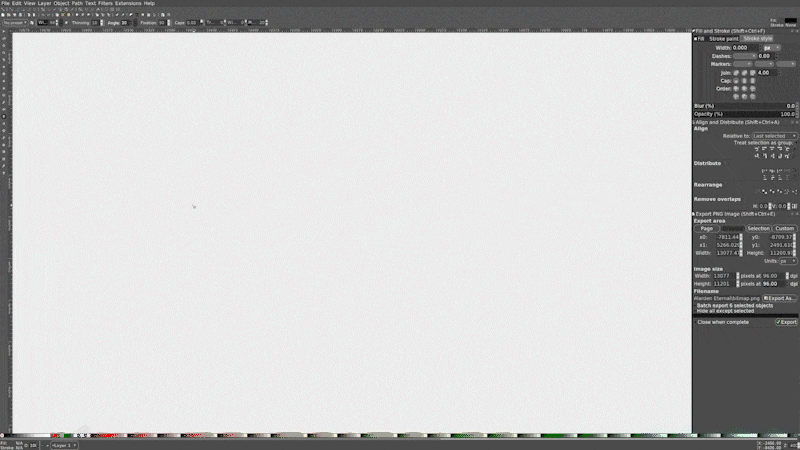 Personally, I find that the drawing tablet works best with the Draw Freehand Lines tool and the Calligraphy Pen, but it could also prove useful for other lesser-used tools like the Eraser.
Become A Master of Inkscape!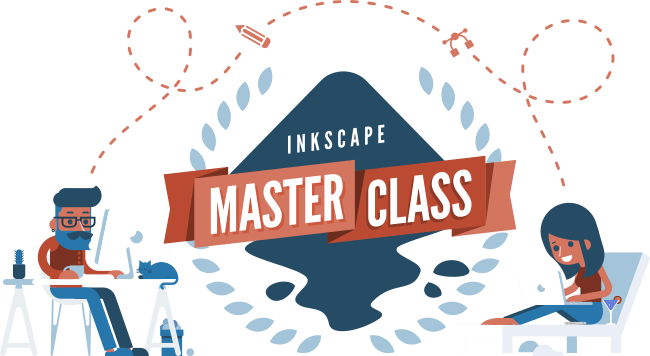 Want to learn more about how Inkscape works? Check out the Inkscape Master Class – a comprehensive series of over 50 videos where I go over every tool, feature and function in Inkscape and explain what it is, how it works, and why it's useful.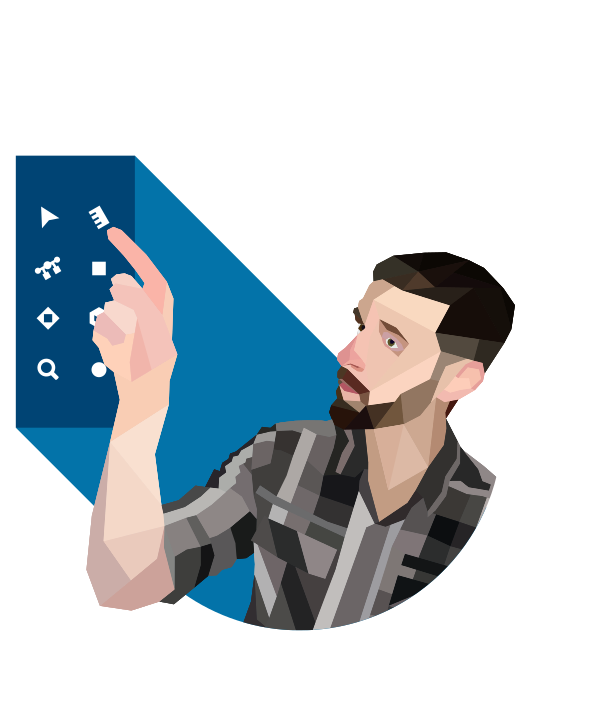 Want Me To Design Your Logo?
I'm Nick, and I design logos. I can help you enhance your image and make an impactful impression with some next-level branding. Check out my portfolio to see how I've helped others and learn more about how I can do the same for you.

---
Logos By Nick LLC is a participant in the Amazon Services LLC Associates Program, an affiliate advertising program designed to provide a means for sites to earn advertising fees by advertising and linking to Amazon.com. As an Amazon Associate I earn from qualifying purchases. Read affiliate disclosure here.