GIMP Pressed Leather Mockup
GIMP Pressed Leather Mockup
https://logosbynick.com/wp-content/uploads/2019/06/gimp-pressed-leather-effect-1024x602.jpg
1024
602
Logos By Nick
Logos By Nick
https://logosbynick.com/wp-content/uploads/2019/06/gimp-pressed-leather-effect-1024x602.jpg
In this tutorial I'll be demonstrating how you can create a pressed leather effect with GIMP. This would work great as a logo mockup template for your portfolio, or as a way of branding product photos.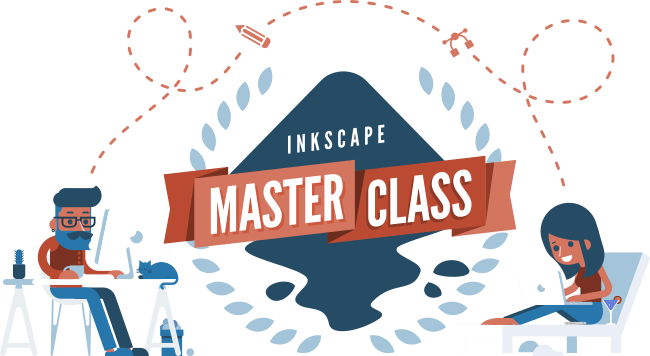 Become A Master of Inkscape!
Want to learn more about how Inkscape works? Check out the Inkscape Master Class - a comprehensive series of over 50 videos where I go over every tool, feature and function in Inkscape and explain what it is, how it works, and why it's useful.

The following is just a brief overview of the steps taken to achieve the effect. For complete step-by-step instructions, please refer to the video tutorial at the top of the page.
Pressed Leather Effect
The first step is the download the leather texture and open it with GIMP. Click the image below to download the texture…
Once you've opened the texture with GIMP, place your logo, text, or whatever graphic you'd like to impress into the leather, on top of the texture in a new layer. You just need to make sure that whatever graphic you use has transparency in and around it. If you're using a JPEG image, it will not work.
For the sake of this tutorial I will be using GIMP's logo as an example. You can download a copy of it below…
Create an alpha selection around the logo, then toggle off the visibility of the logo layer and feather the selection by 10 pixels. Now create a new layer and fill the selection with black.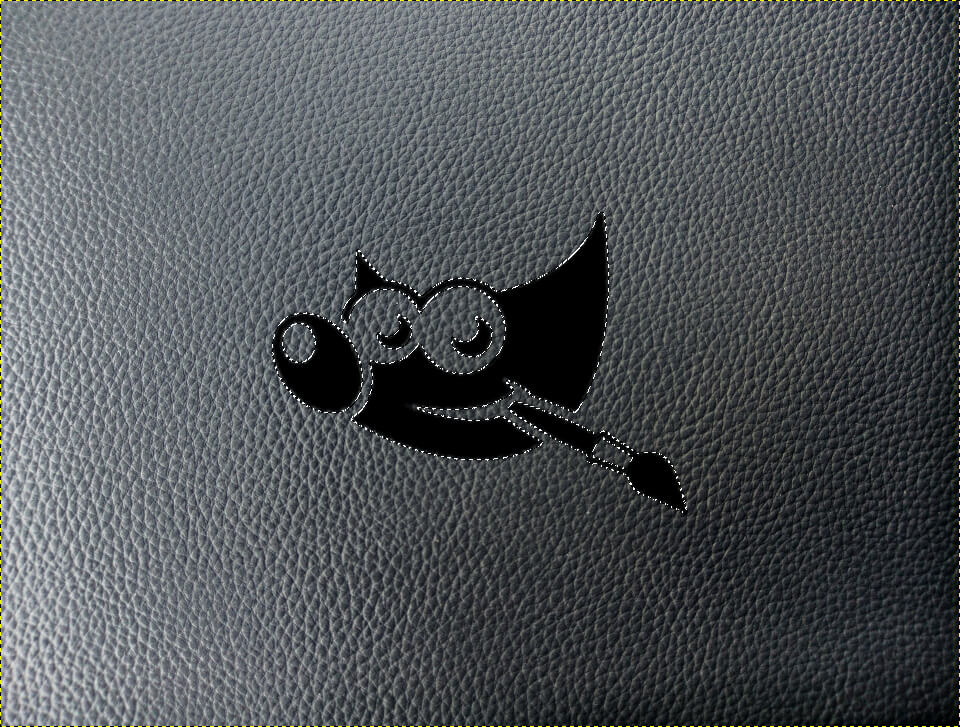 Set the blend mode of the layer to soft light and drop the opacity to 40%.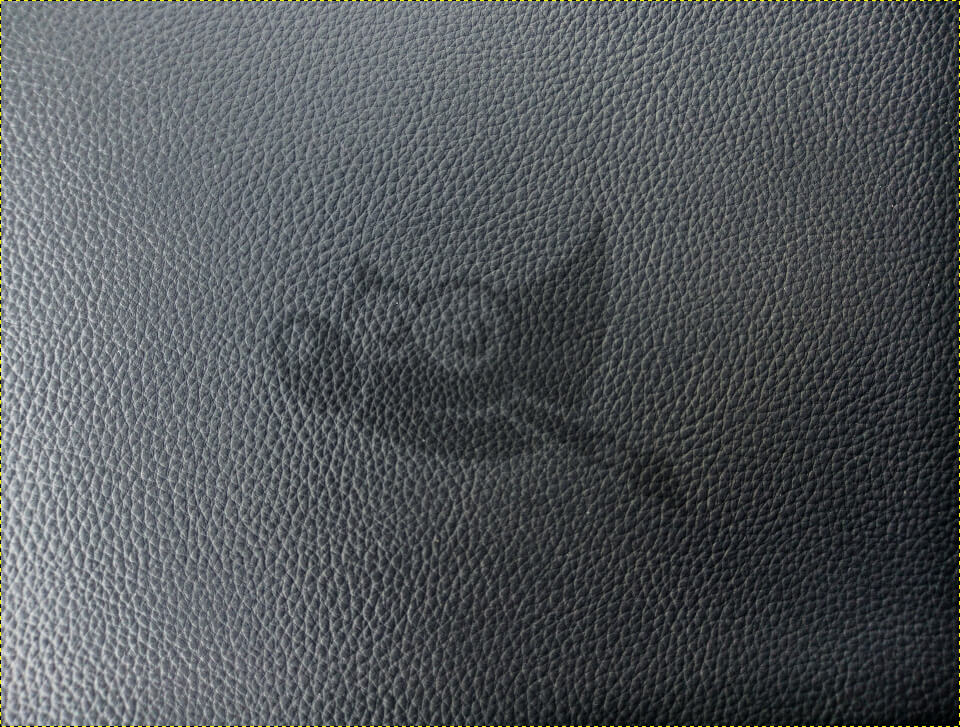 Now create another alpha select around the layer, invert it, then go to Filters > Light and Shadow > Drop Shadow (Legacy). Use the following presets…
You will now have an inner shadow within the logo.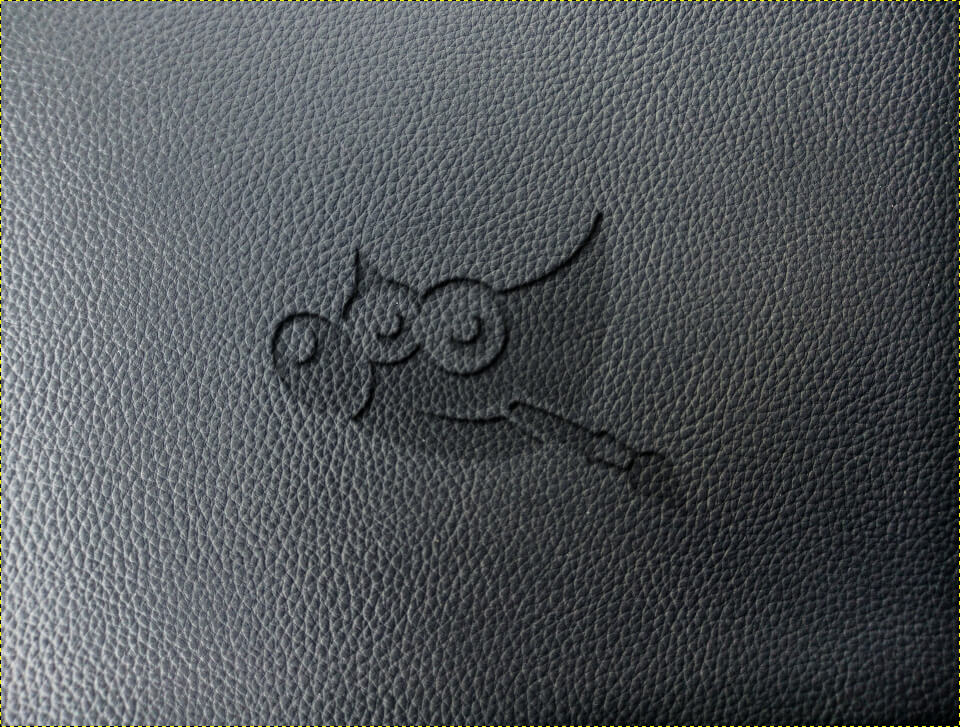 Go ahead and duplicate that drop shadow layer so that it becomes a little more visible.
Now we're going to create another alpha selection around the logo and apply the drop shadow filter again, only this time we'll use white instead of black.
This will create soft white glow around the edges of your logo…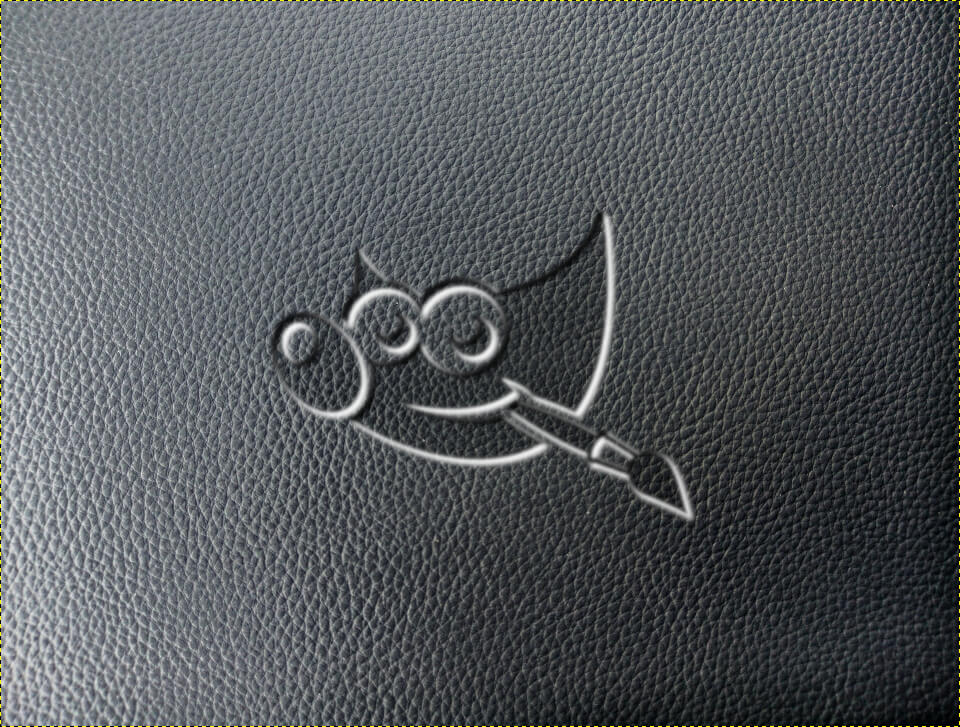 Now simply set the blend mode of the white drop shadow layer to overlay, and that should do it.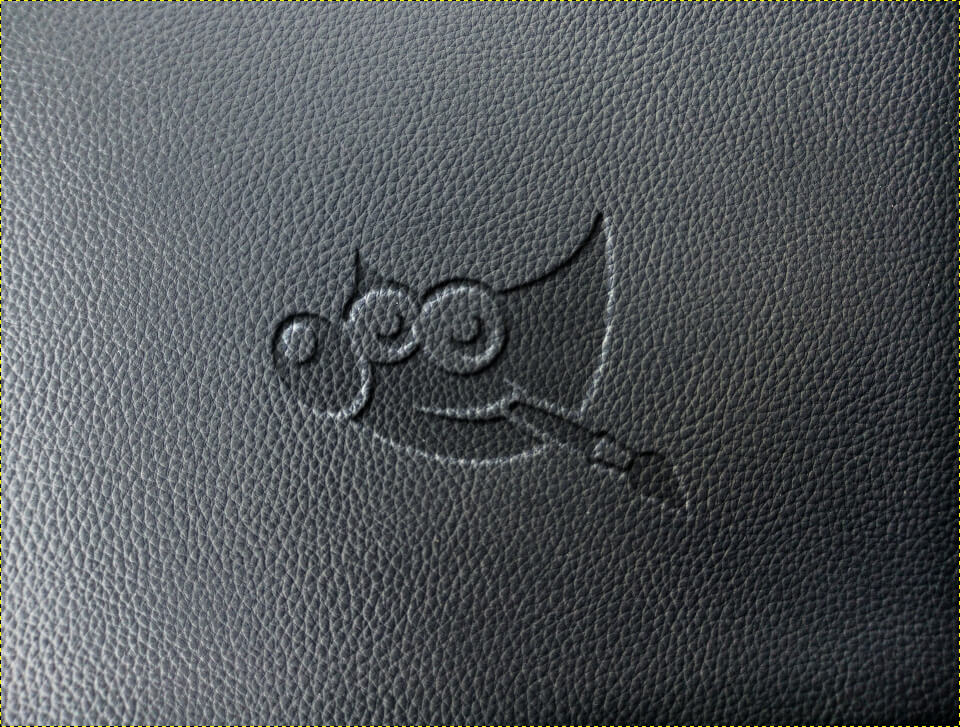 And with that, we are finished! If you have any questions or run into any problems, please leave a comment below. As always, thanks for watching!
Get Started with GIMP!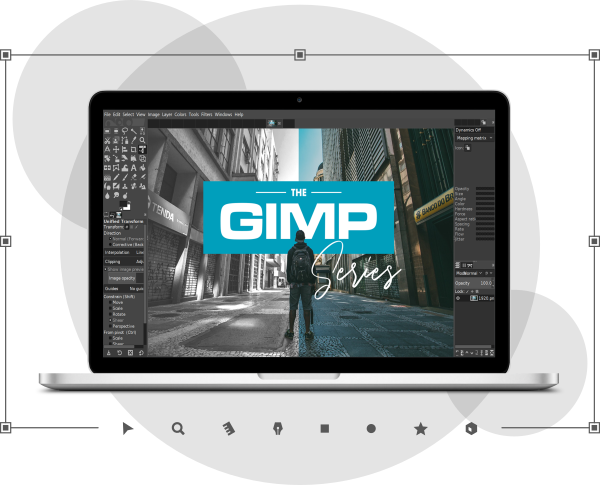 Want to learn more about how GIMP works? Check out The GIMP Series – a comprehensive collection of over 60 videos where I go over all of the major tools, features and function in GIMP and explain what they do, how they work, and why they're useful.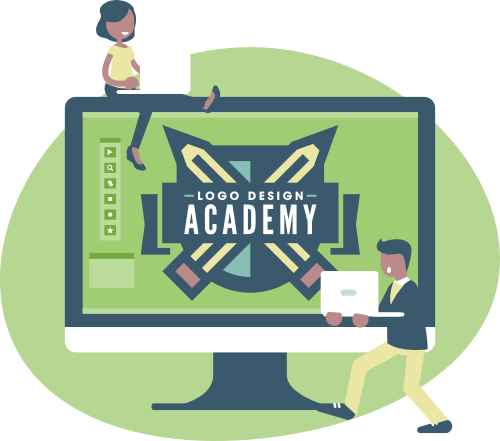 Logo Design Bootcamp
Learn how to design logos like a pro! Check out my Logo Design Academy - an interactive 18-part video course where you will learn my entire creative process for brainstorming logo ideas and bringing them to life.

---
Logos By Nick LLC is a participant in the Amazon Services LLC Associates Program, an affiliate advertising program designed to provide a means for sites to earn advertising fees by advertising and linking to Amazon.com. As an Amazon Associate I earn from qualifying purchases. Read affiliate disclosure here.