How To Add Fonts To GIMP and Inkscape | 3 Simple Steps
How To Add Fonts To GIMP and Inkscape | 3 Simple Steps
https://logosbynick.com/wp-content/uploads/2018/11/add-fonts-to-gimp-inkscape-1024x602.jpg
1024
602
Nick Saporito
Nick Saporito
https://secure.gravatar.com/avatar/d9a1bc4f29b2352da1ce14ad033328ab?s=96&d=mm&r=g
This is something I'm asked about quite often and figured it would make sense to finally put together this brief instructional on how to add fonts to GIMP and Inkscape. This method works the same regardless if you're using Windows, Linux or Mac.
Learn How To Design Logos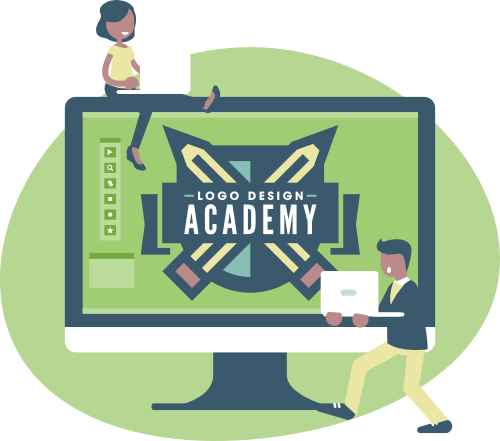 If you want to learn how I come up with logo design ideas, be sure to check out my Logo Design Academy - an interactive 18-part video course where you will learn my entire creative process for coming up with logo ideas and implementing them.

How To Install Fonts In GIMP and Inkscape
You don't actually install the font into the application; you install it onto your operating system, then you'll be able to use it with all of your applications. The process is quite simple…
Step 1: Find A Font
You'll need to pick out a font to install. I like to use FontSquirrel.com because all of their fonts are free for both personal and commercial use. You can also find free fonts on sites like Dafont, but you have to be careful about how you use them because most of them are only free for personal use, and if you use them commercially or for client work you could be breaking copyright law.
If you're doing work for a client, it may be a good idea to invest in some premium fonts.
Step 2: Download & Install
Simply download the font from the font page. It usually comes packaged in a ZIP folder. Open the zip folder (no need to extract it if you're using Windows) and look for the font file. It should end with either .ttf or .otf.
Double-click that file to open it, then somewhere near the top of the window you should see a button that says "Install". Go ahead and click that button and the font will be added to your computer so you can use it with GIMP and Inkscape.
150+ Logo Templates Need a professional logo but have a limited budget? Or are you a designer looking to add to your inventory of design elements? Check out my bundle of 150+ high quality logo templates, all designed by Yours Truly.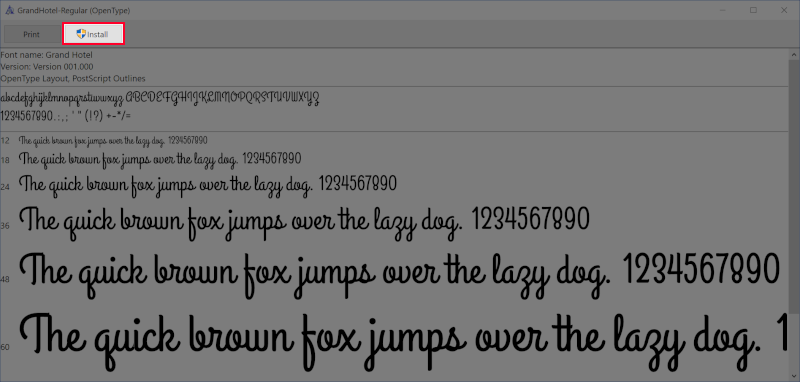 Step 3: Restart GIMP and Inkscape
If you already have GIMP and/or Inkscape open, you'll have to close out of them and reopen again in order for the new font(s) to populate in the font directory. Once you've done that, your newly-added fonts should be ready to use.
If any part of these instructions were unclear, please refer to the video tutorial at the top of the page or leave a comment below.
Fonts Still Not Showing?
I've been getting a lot of feedback lately from some of you who claim that your fonts still aren't populating in Inkscape despite following these steps. I found a solution after looking into it a bit which you can read about here.
Become A Master of Inkscape!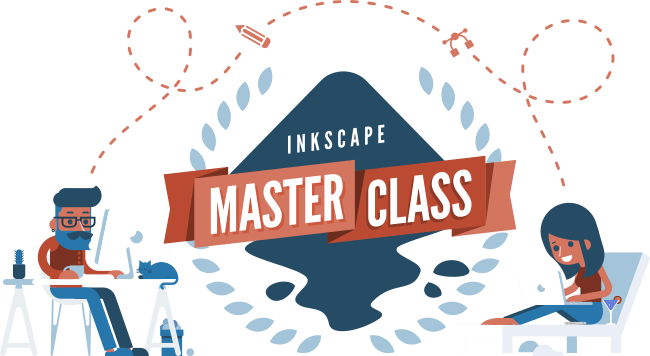 Want to learn more about how Inkscape works? Check out the Inkscape Master Class – a comprehensive series of over 50 videos where I go over every tool, feature and function in Inkscape and explain what it is, how it works, and why it's useful.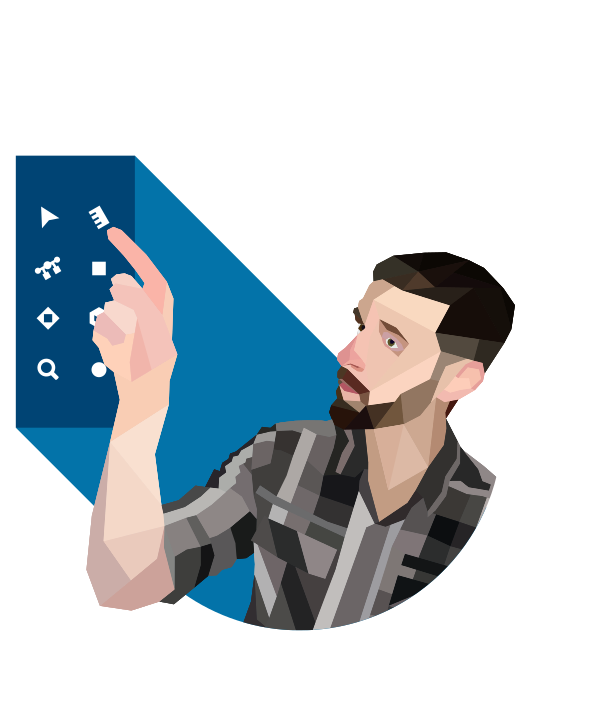 Want Me To Design Your Logo?
I'm Nick, and I design logos. I can help you enhance your image and make an impactful impression with some next-level branding. Check out my portfolio to see how I've helped others and learn more about how I can do the same for you.

---
Logos By Nick LLC is a participant in the Amazon Services LLC Associates Program, an affiliate advertising program designed to provide a means for sites to earn advertising fees by advertising and linking to Amazon.com. As an Amazon Associate I earn from qualifying purchases. Read affiliate disclosure here.