For the longest time I fell into the trap of thinking free equals good, especially when it comes to fonts for designing logos. But lately I've been coming around to some of the more premium logo fonts and using the free alternatives less often. Maybe being exposed to the design world for so long has jaded me, but I'm starting to realize that there's a certain stigma attached to free fonts, and it can be a little damning depending on who's watching.
The Hidden Cost of Free Fonts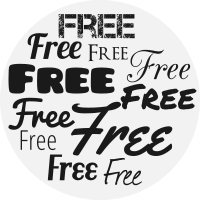 Free fonts tend to be overused and abused by amateurs and beginners. This isn't necessarily a bad thing, it just sends a broadcast that indicates where your standards and/or level of expertise is at as a designer. Whenever I see amateur design work (and there's nothing wrong with being an amateur — I'm just trying to help people get past that stage,) it's usually paired with overused fonts like Lobster, Pacifico and Bleeding Cowboy. These fonts have been paired with poor design work so frequently that the way we perceive them has shifted, even if they're objectively nice in style.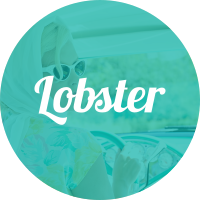 Lobster is a great example of this. I automatically associate it with amateur design and refuse to use it for any of my client work, even though it's an otherwise nice font. I feel like I'd be doing my clients a disservice by letting them represent their businesses with something that is associated with low standards. It has essentially been rendered useless, even if used in a flattering context. And some of the most popular and distinct free fonts have suffered the same fate. They've been ruined purely because of how easily accessible they are to the public.
Upgrade to Premium and Upgrade Your Brand
Unlike their no-cost alternatives, premium fonts are less accessible. The only people who get to use them are serious designers who have invested in their craft. This is why premium fonts tend to appear more unique, exotic, and are generally associated with quality design — because they're being used by experienced designers who know to avoid overused free fonts. So the take home message of this post is if you want to elevate the quality of your work and set a higher standard that will enhance how it's perceived, using the tried and true premium fonts is a good start.

It's like preparing a meal — if you want to impress someone with your culinary skills, using high quality ingredients is probably a great start. If you want a sturdy house that won't blow over when the Big Bad Wolf huffs and puffs, don't construct it out of straw.
Likewise, if you don't want your logo designs to look amateurish, invest in some premium logo fonts. This is especially true if you want your work to be perceived well by peers, hiring managers, art directors, and accomplished clients who have worked with creatives on many different occasions. I can't imagine an experienced designer — or someone who assess designers — not feeling the same way. You rarely see free fonts being used in the logos of the world's biggest brands, and I'm guessing that's not an accident.
My Top Premium Logo Fonts
Here's a few tried and true classics…
Avant Garde

Avant Garde is my favorite premium font and my font of choice for my own logo. When I see Avant Garde, the following words come to mind: simple, timeless, versatile, neutral, impactful, professional. These are qualities I appreciate.
Microgramma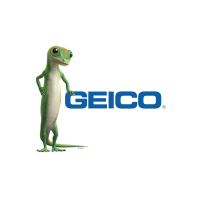 Microgramma was developed back in the 60's, yet it has somehow stood the test of time and worked wonderfully in technical illustrations ever since. When you think of technology, you tend to think of "new", and Microgramma communicates that despite being old.
Gotham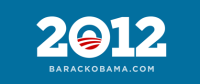 To quote the Wiki page, "Gotham is a family of widely used geometric sans-serif digital typefaces designed by American type designer Tobias Frere-Jones in 2000. Gotham's letterforms are inspired by a form of architectural signage that achieved popularity in the mid-twentieth century, and are especially popular throughout New York City." Gotham may actually be most famous for its use in the Obama campaign of 2008.
Helvetica

What would graphic design be without Helvetica? The Swiss typeface, developed in 1957 by Max Miedinger, is one the most famous and widely used fonts today.
Futura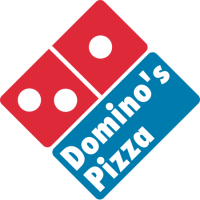 Countless famous brands use the Futura font, or some variation of it at least. Best Buy, USA Today, Absolut Vodka, Cisco and Crayola, to name a few.
And there's many more to choose from — more than I could possibly cover in a single post. My advice would be to shop around a bit, get a list together of some of your own favorites and start enticing your clients to level up their branding with premium logo fonts.
Master The Software
Want to learn everything there is to know about your favorite design apps? Check out our interactive video courses and private community for getting help when you need it!
The Inkscape Master Class

A comprehensive series of 60+ videos where I explain every tool and feature in Inkscape.

Affinity Designer Master Class

A series of 80+ explainer videos where I go over every tool and feature in Affinity Designer.

The Illustrator Explainer Series

A series of 100+ explainer videos where I go over every tool and feature in Adobe Illustrator.

The Logo Design Academy

An 18-part video series teaching my entire creative process for designing logos, from start to finish.
This post may contain affiliate links. Read affiliate disclosure here.