How To Create A Distressed Effect in GIMP
How To Create A Distressed Effect in GIMP
https://logosbynick.com/wp-content/uploads/2019/12/gimp-distressed-effect.jpg
800
470
Nick Saporito
Nick Saporito
https://secure.gravatar.com/avatar/d9a1bc4f29b2352da1ce14ad033328ab?s=96&d=mm&r=g
In this tutorial I'll be demonstrating how to use layer masking to apply textures to objects in GIMP in order to create a distressed effect. This is good for giving your designs an aged, worn, vintage sort of appeal.
Learn How To Design Logos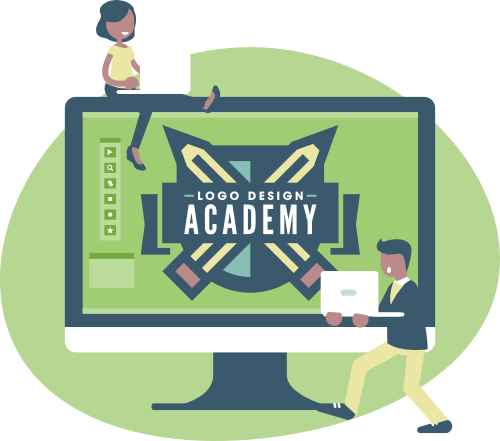 If you want to learn how I come up with logo design ideas, be sure to check out my Logo Design Academy - an interactive 18-part video course where you will learn my entire creative process for coming up with logo ideas and implementing them.

The following is just a brief overview of the steps taken to apply this distressed effect with GIMP. For complete step-by-step instructions please watch the video tutorial at the top of the page.
Create A Distressed Effect
For this tutorial the example design I'll be using is the following logo. If you'd like to follow along with what I'm doing you can click the image to download a full size copy.
In order to apply a distressed effect  to this logo we'll have to use a texture image. For this tutorial I'll be using the following texture…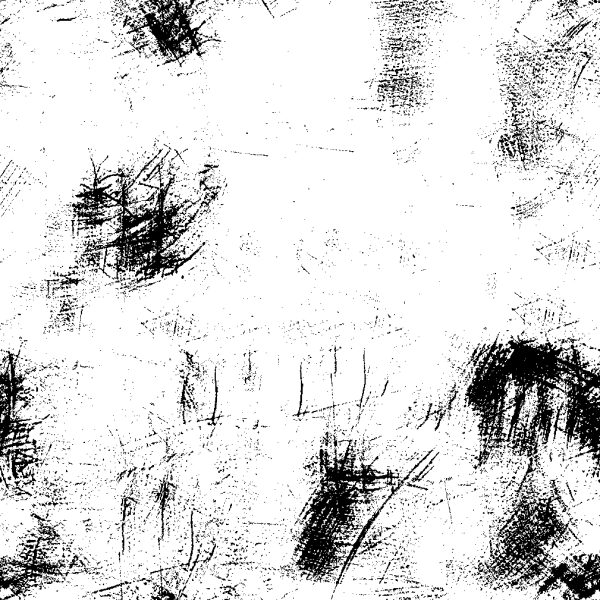 I recommend using texture images that are in black and white due to how layer masking works in GIMP. I've created a free bundle of 15 textures that you can download here.
150+ Logo Templates Need a professional logo but have a limited budget? Or are you a designer looking to add to your inventory of design elements? Check out my bundle of 150+ high quality logo templates, all designed by Yours Truly.

To apply this texture to the logo, simply right-click the layer that the logo is on and select Add layer mask and choose White (full opacity). You will notice a second preview box in the layers menu appear to the right of the original preview box. This box represents the layer mask, so you'll need to have this box selected in order to apply your texture.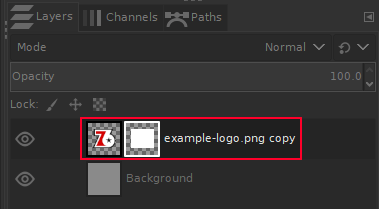 A layer mask allows you to manually create transparency in selected segments of a layer based on a grayscale. Dark shades create transparency and lighter shades preserve opacity.
Copy and paste your texture image into the layer mask and you will see exactly how it works. The black areas of the texture become negative space/transparency on the logo and the white areas remain visible.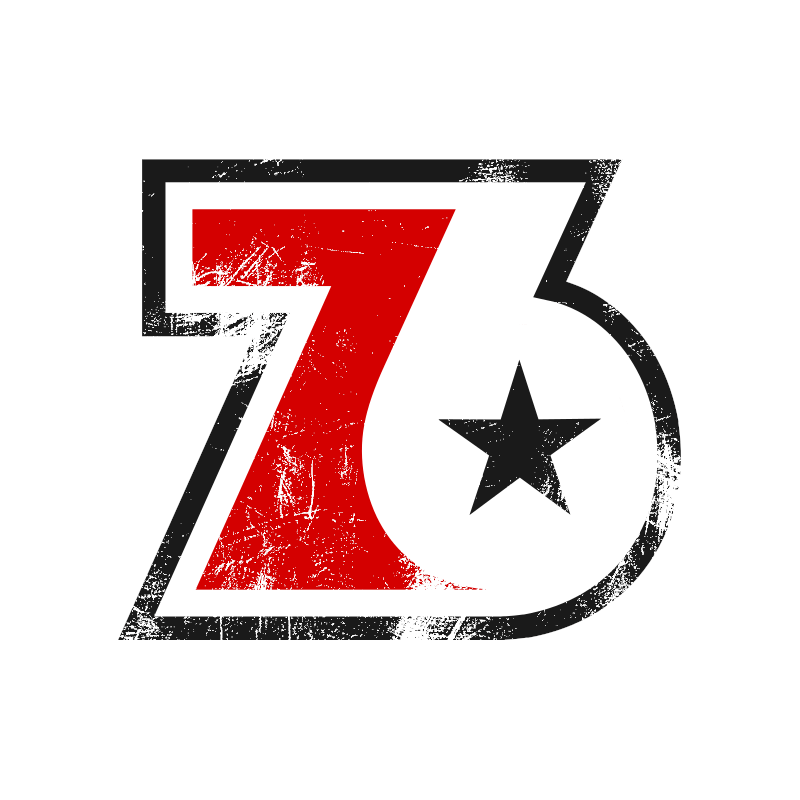 As you can see, the texture makes for a nice distressed effect. And what I love most about layer masking is that it's non-destructive! You can manually move the texture, scale it, invert the colors, etc. and the effects will carry over to the distressed effect…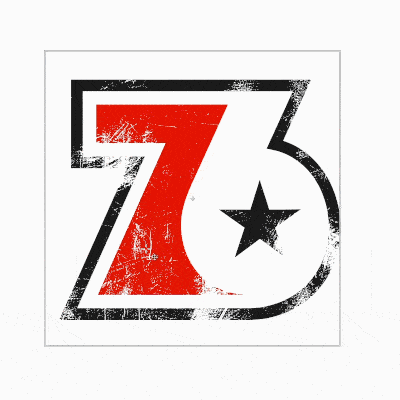 If you turn off the visibility of your background you will notice the transparency in the negative space of the design.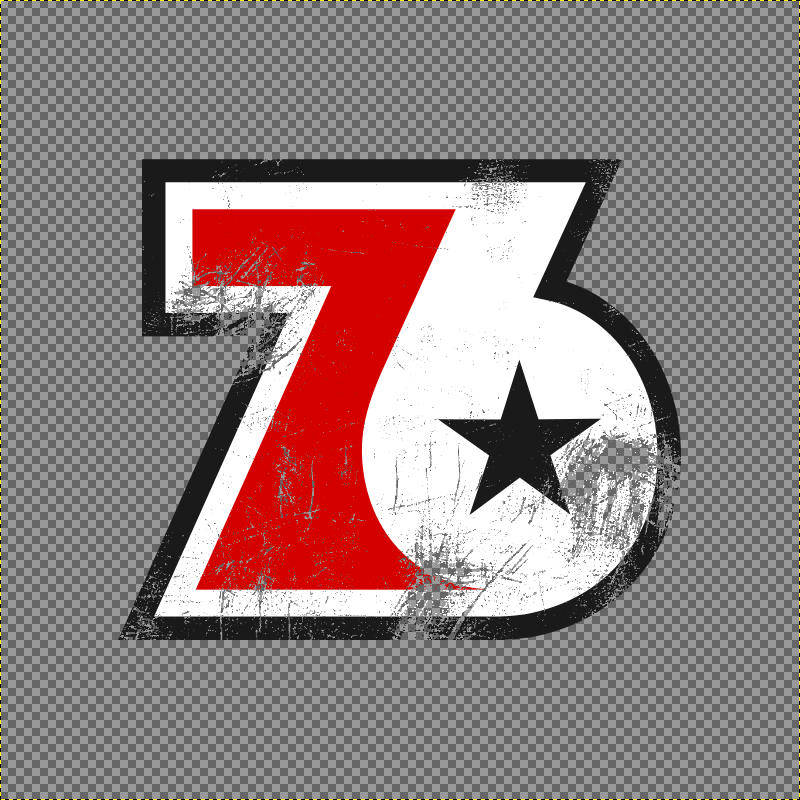 And that is how you can quickly add a distressed effect to your designs in GIMP! If you have any questions leave a comment below, and as always, thanks for watching!
Get Started with GIMP!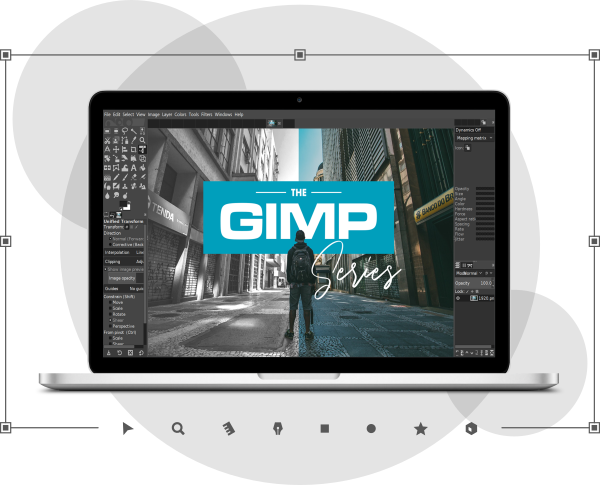 Want to learn more about how GIMP works? Check out The GIMP Series – a comprehensive collection of over 60 videos where I go over all of the major tools, features and function in GIMP and explain what they do, how they work, and why they're useful.

---
Logos By Nick LLC is a participant in the Amazon Services LLC Associates Program, an affiliate advertising program designed to provide a means for sites to earn advertising fees by advertising and linking to Amazon.com. As an Amazon Associate I earn from qualifying purchases. Read affiliate disclosure here.