In this post I'll be sharing a copy of the template that I use to present logo ideas to my clients. This is useful because it lays out all of the potential design choices in numbered rows and displays how they look on a light background, a dark background, and in monotone.
One of the members of my logo design academy requested that I share a copy of this template after watching the client presentation section of the course, and I thought it would be helpful to share a copy of it here on my blog as well.
Logo Presentation Template
Whenever I present logo designs to a client, I usually offer several design ideas to choose from. The way that I do this is by placing each design on its own row, and in 3 different columns that display variations of how the design will look under the following conditions…
In color, on a white background
On a dark background
In monotone
Logos need to be versatile enough to work in many in different contexts, and because of that you will typically need to provide your client with color variations that they can use on any color background. This logo presentation template allows the client to visualize how their logo would look in those contexts.
Here's an example of the template in use…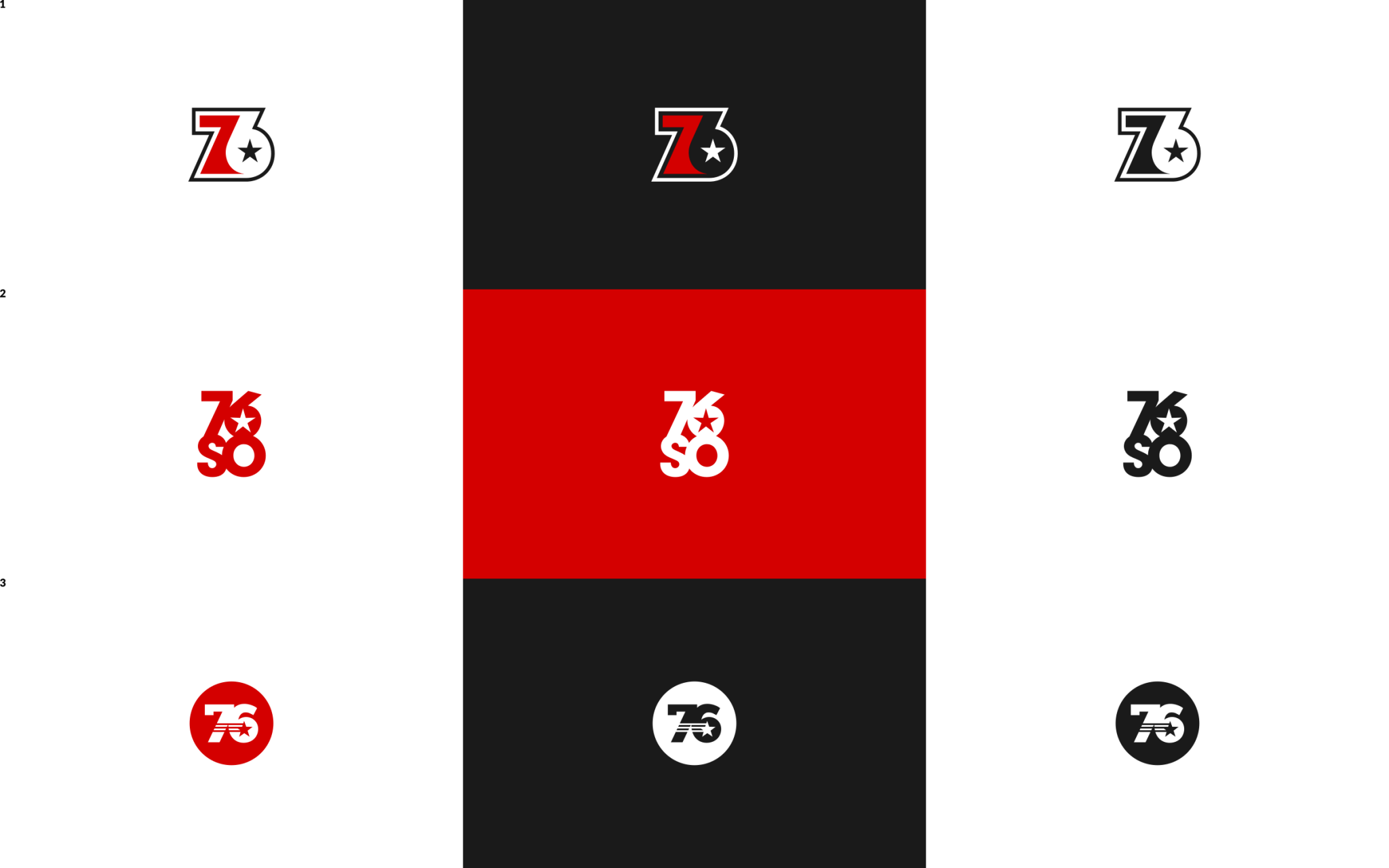 Each box of the logo presentation template is sized at 800px by 500px. This is typically a large enough size for the client to get a good enough view of the logos on any device (desktop, tablet, phone,) but not so large that it's going to hog disk space.
Free Download
You can download a free copy of the template here: Logo-Presentation-Template.zip
Here's how the blank template looks…

I've included two copies — one for Inkscape users (.svg) and one for Illustrator users (.ai.) However, the the SVG copy can be used with any vector graphics software, not just Inkscape.
I use this template so frequently that I've set it as my startup document in Inkscape so that every time I launch Inkscape, it opens this document instead of the standard blank document. I have a tutorial on changing Inkscape's startup file here if you'd like to do the same.
Use it however you'd like. No attribution or credit necessary. Enjoy!
Master The Software
Want to learn everything there is to know about your favorite design apps? Check out our interactive video courses and private community for getting help when you need it!
The Inkscape Master Class

A comprehensive series of 60+ videos where I explain every tool and feature in Inkscape.

Affinity Designer Master Class

A series of 80+ explainer videos where I go over every tool and feature in Affinity Designer.

The Illustrator Explainer Series

A series of 100+ explainer videos where I go over every tool and feature in Adobe Illustrator.

The Logo Design Academy

An 18-part video series teaching my entire creative process for designing logos, from start to finish.
This post may contain affiliate links. Read affiliate disclosure here.