In this tutorial I'll be demonstrating how to export a PSD (or Photoshop file) from Adobe Illustrator while preserving layers. And if your Illustrator file doesn't currently have layers then I'll be showing you how to quickly place each individual object onto its own layer.
This is something I've found to be particularly useful when designing logos. Logos are typically designed in vector format using vector software like Illustrator, but sometimes a client will request a layered Photoshop file for their logo. This tutorial will show you how to do just that.
Export A Layered Photoshop File from Illustrator
The following steps will walk you through the process of exporting a layered PSD with Illustrator. If you'd like a more in-depth walk through then I would recommend watching the video tutorial below.
The example I'll be using is the following vector design. As you can see I already have it opened in Illustrator.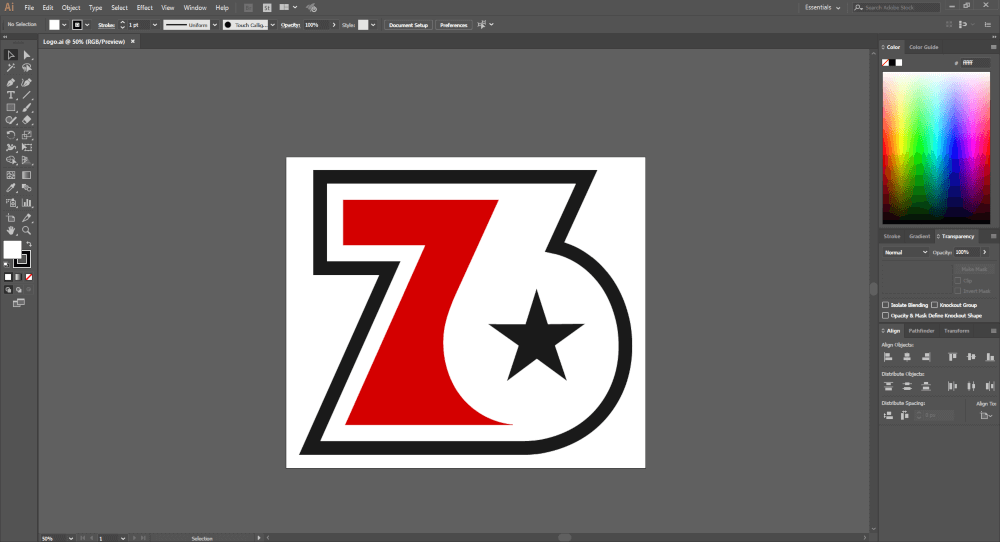 Go ahead and open your Layers menu (if you don't have it open already) by going to Window > Layers.
If you've already created your design in a series of layers that you'd like to preserve in your exported PSD then you are good to go. You can skip this step. However, if you've designed everything on a single layer, like in my example, then you'll have to place each individual object on its own layer. You can do this by clicking the menu icon in the top-right corner of the Layers window and selecting Release to layers (sequence).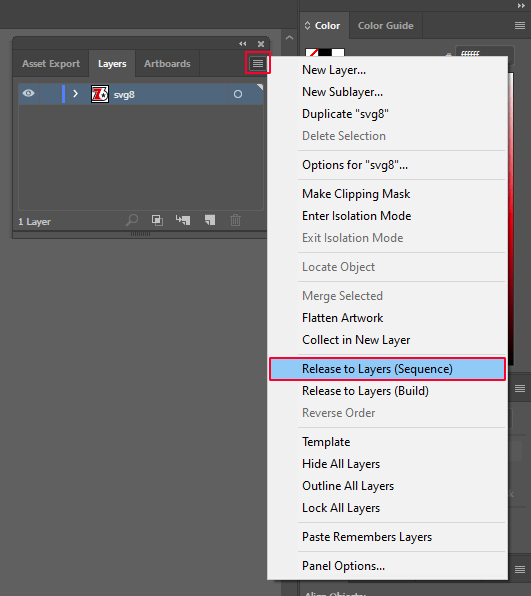 The release to layers function will place each individual element of your design onto its own dedicated layer. The layers will be arranged in order with the bottom objects representing the bottom layers and the top objects representing the top layers.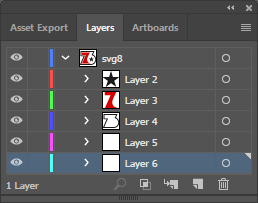 Now we're ready to export. Go to File > Export > Export As and choose Photoshop (.PSD) from the file type drop down and export your file.
Once exported you can open it with Photoshop and you will see all of the layers preserved…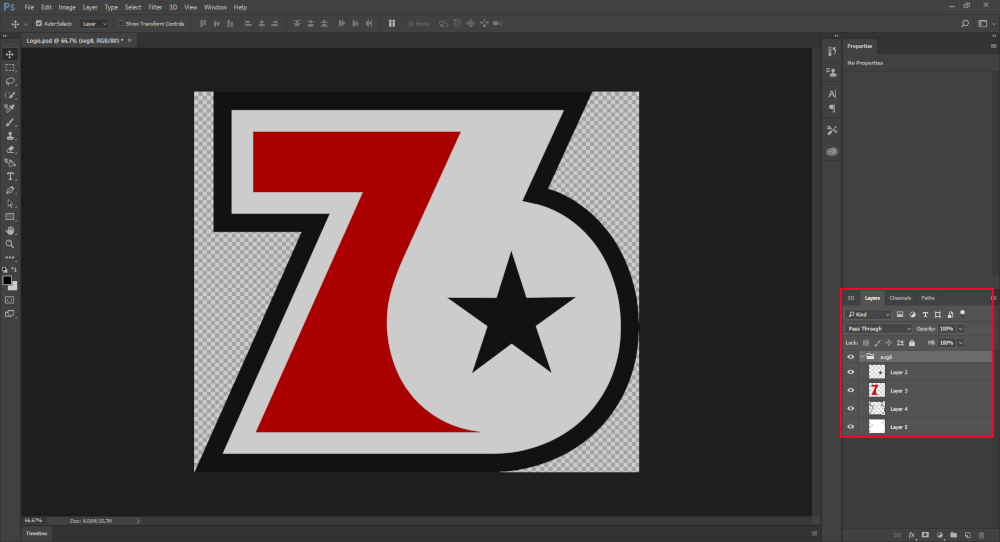 And with that you are all set! That is how you can go about exporting a layered Photoshop PSD from an Illustrator vector. If you have any questions simple leave a comment below.
This post may contain affiliate links. Read affiliate disclosure here.