How To Create Vector Halftones with Adobe Illustrator
How To Create Vector Halftones with Adobe Illustrator
https://logosbynick.com/wp-content/uploads/2020/09/vector-halftones-illustrator.png
800
470
Logos By Nick
Logos By Nick
https://logosbynick.com/wp-content/uploads/2020/09/vector-halftones-illustrator.png
In this tutorial I'll be demonstrating how you can create vector halftones using Adobe Illustrator. We'll be using the built-in effect that allows you to create raster halftone patterns, then vectorizing them with the Image Trace feature.
Learn How To Design Logos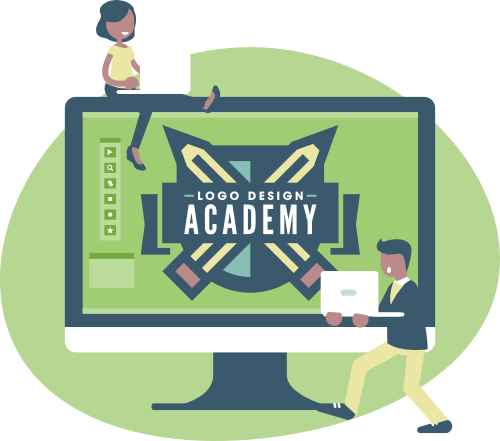 If you want to learn how I come up with logo design ideas, be sure to check out my Logo Design Academy - an interactive 18-part video course where you will learn my entire creative process for coming up with logo ideas and implementing them.

This was taken from a tutorial I recently created for YouTube where I demonstrate how to create a comic book style logo with Illustrator. One of the steps was to create a halftone pattern for the background of the logo. You can watch the video tutorial for that at the top of the page if you'd like! It's similar to a past tutorial where I demonstrated how to do the same for Inkscape.
Create Vector Halftones with Adobe Illustrator
The first step to create vector halftones with Adobe Illustrator is to create a rectangle on your page and fill it with a black and white gradient. It can be any style of gradient you'd like — linear, radial, etc. — as long as it's black and white.
Next, we'll be using the Color Halftone effect in Illustrator to generate a raster halftone pattern using the gradient as a reference. This is originally a Photoshop filter, but it has been included in Illustrator as well.
To use the Color Halftone filter, select your object and navigate to Effect > Pixelate > Color Halftone.
This will bring up the color halftone menu.
150+ Logo Templates Need a professional logo but have a limited budget? Or are you a designer looking to add to your inventory of design elements? Check out my bundle of 150+ high quality logo templates, all designed by Yours Truly.

Set all of the values in the menu to 32 and press OK. Your gradient will then become a halftone.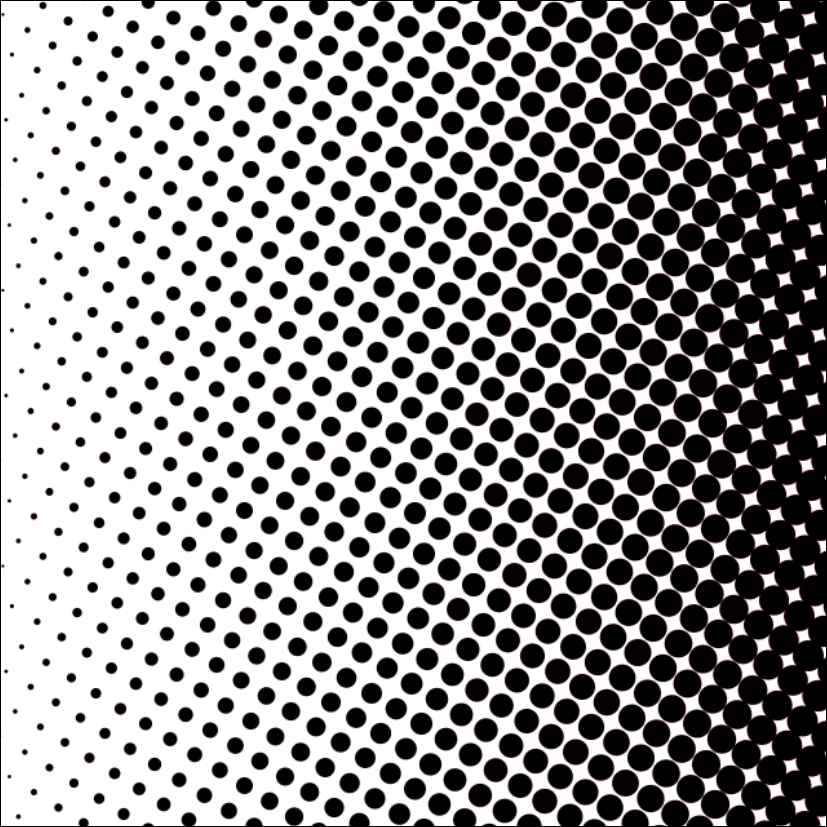 The problem with this sort of pattern is that it's a raster image that's made of pixels, as you can see by zooming in on it.
To create vector halftones with Adobe Illustrator, we'll have to trace over the rasterized image using the Image Trace feature.
Select the image and navigate to Object > Expand Appearance. Then, navigate to Object > Image Trace > Make and Expand.
This will create a vector tracing of your halftone pattern.
It may not be noticeable upon first sight, but if you zoom in your will see that the pattern is indeed a vector.
Conclusion
That is how you can create vector halftones with Adobe Illustrator! It's just a matter of using the built-in filter to generate a raster pattern, then tracing over it with the Image Trace feature to convert it to vectors.
If any part of this lesson is unclear just a leave a comment below. And be sure to check out the comic style logo tutorial at the top of the page. As always, thanks for watching!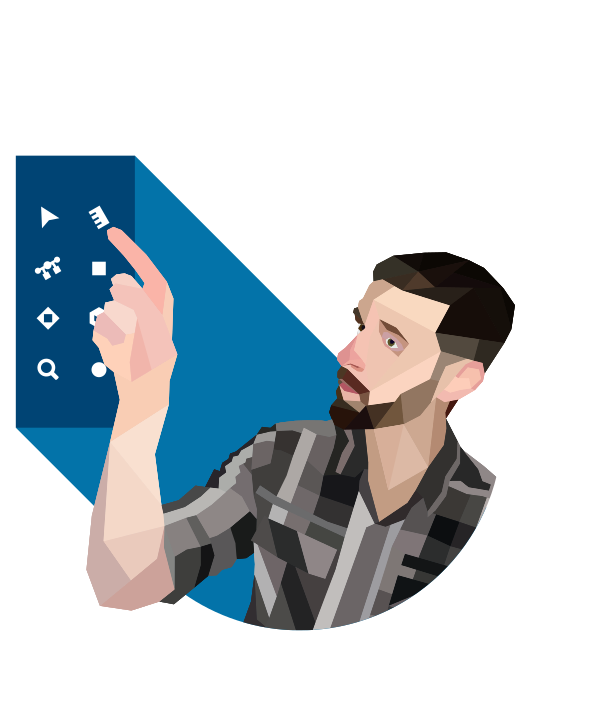 Want Me To Design Your Logo?
I'm Nick, and I design logos. I can help you enhance your image and make an impactful impression with some next-level branding. Check out my portfolio to see how I've helped others and learn more about how I can do the same for you.

---
Logos By Nick LLC is a participant in the Amazon Services LLC Associates Program, an affiliate advertising program designed to provide a means for sites to earn advertising fees by advertising and linking to Amazon.com. As an Amazon Associate I earn from qualifying purchases. Read affiliate disclosure here.