Quick Fix: Typekit Fonts Not Showing Up in Adobe Applications
Quick Fix: Typekit Fonts Not Showing Up in Adobe Applications
https://logosbynick.com/wp-content/uploads/2019/02/typekit-fonts-not-showing-up-1024x602.jpg
1024
602
Nick Saporito
Nick Saporito
https://secure.gravatar.com/avatar/d9a1bc4f29b2352da1ce14ad033328ab?s=96&d=mm&r=g
Your Adobe Typekit fonts not showing up in Illustrator, Photoshop, or any other Adobe application is most likely due to one of two reasons: 1.) you don't have the Adobe Creative Cloud application running in the background, or 2.) the Creative Cloud application is running, but your preferences are not set to sync Typekit fonts with your installed applications. Let's explore.
Learn How To Design Logos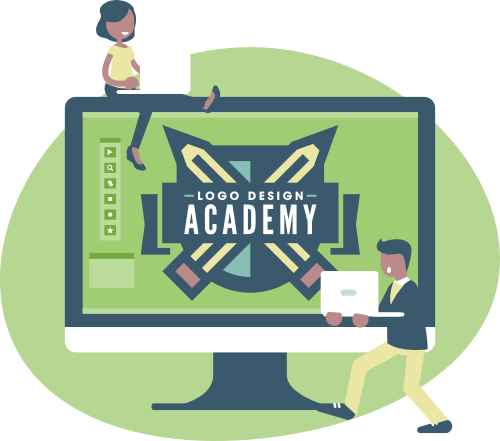 If you want to learn how I come up with logo design ideas, be sure to check out my Logo Design Academy - an interactive 18-part video course where you will learn my entire creative process for coming up with logo ideas and implementing them.

Just an FYI, you may think you need to restart whatever application you're using (whether it be Photoshop, Premiere Pro, etc.) in order for this to work, but you don't. You can safely keep your applications running the entire time.
Open Creative Cloud
First we'll need to launch the Adobe Creative Cloud application. Once it's open, click on the 3 little circles in the top right of the window and click on Preferences. Then click on the Creative Cloud tab, then the Fonts tab.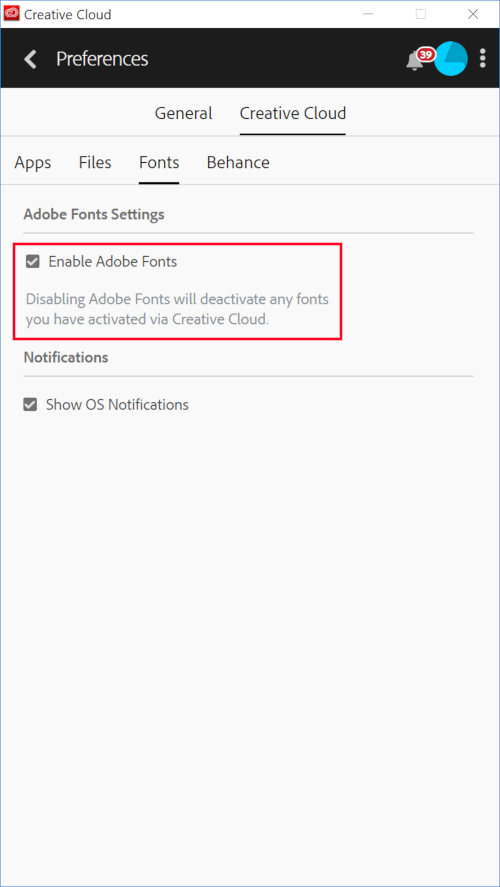 Once you're in the fonts tab, you'll see an option titled "Enable Adobe Fonts". This is the feature that allows Typekit fonts to be synced up with your Creative Cloud applications, and it must be enabled in order for your Typekit fonts to populate in the software. If the box isn't checked, go ahead and check it. Problem solved. Your fonts should now be ready.
If the box is already checked but your fonts still aren't appearing, the likely problem is that you didn't have the Creative Cloud application running in the background.
150+ Logo Templates Need a professional logo but have a limited budget? Or are you a designer looking to add to your inventory of design elements? Check out my bundle of 150+ high quality logo templates, all designed by Yours Truly.

Now that it's running, you should be good to go. Go ahead and recheck to see if your font is there. Once you click on the fonts list you should notice it perform a very subtle refresh, at which point the newly-installed font should be placed at the top of the list. Don't make the mistake I made of looking for it in alphabetical order.
Video Tutorial
I put together a brief 2 minute tutorial demonstrating how it works at the top of this post. If this doesn't work or you have any questions, don't hesitate to post a question below. As always, thanks for watching!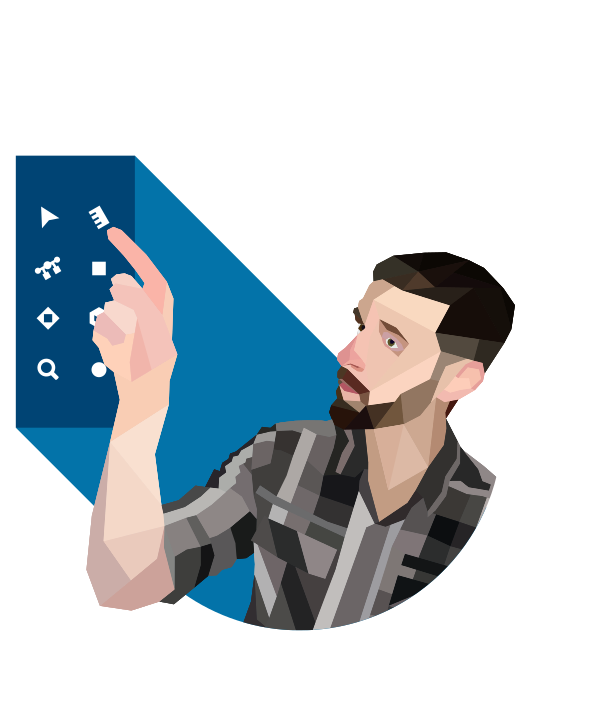 Want Me To Design Your Logo?
I'm Nick, and I design logos. I can help you enhance your image and make an impactful impression with some next-level branding. Check out my portfolio to see how I've helped others and learn more about how I can do the same for you.

---
Logos By Nick LLC is a participant in the Amazon Services LLC Associates Program, an affiliate advertising program designed to provide a means for sites to earn advertising fees by advertising and linking to Amazon.com. As an Amazon Associate I earn from qualifying purchases. Read affiliate disclosure here.