A few years ago I redesigned the tool icons for Inkscape and posted them here on the blog for download. Inkscape has released quite a few updates since then and my understanding of UI design has evolved a bit as well, so I figured it was time for a refresh.
In this post I'll be sharing a newly redesigned set of Inkscape icons that you can download and install yourself. For step-by-step instructions, watch the video at the top of the page.
New Icon Theme
The idea was to give Inkscape a fresh, modern look from its dated clip art-style icons. Here's a comparison  snapshot…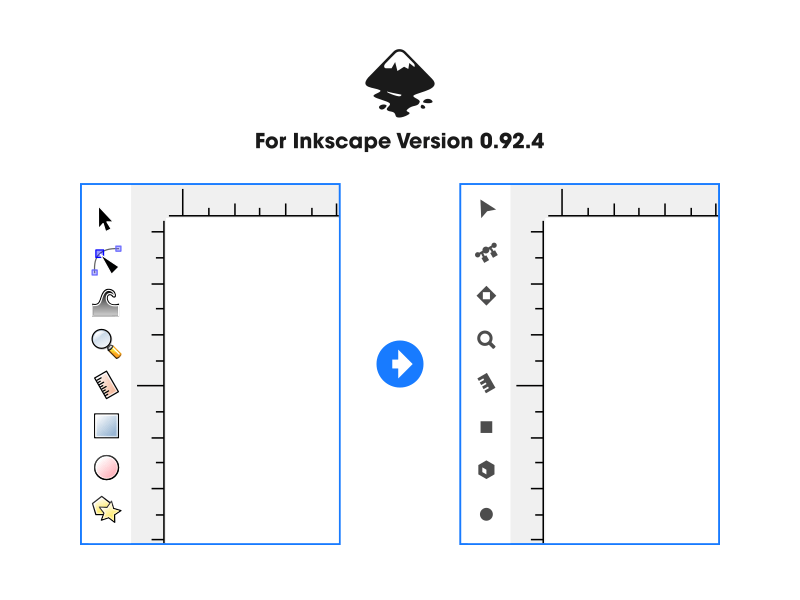 And here's a complete look at the entire tool set…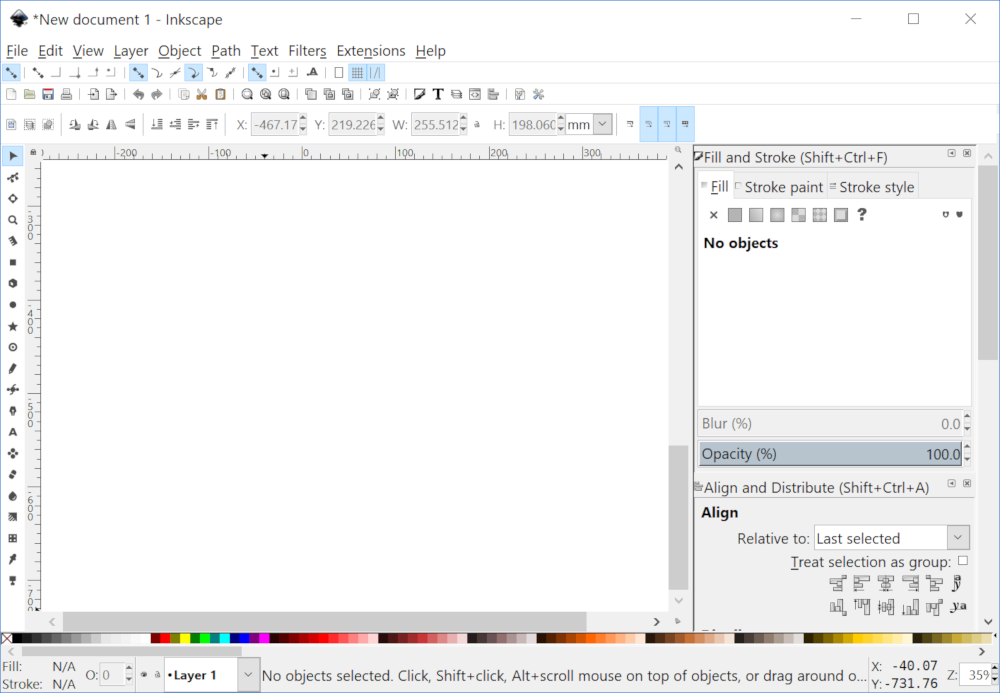 And here's the variation for the dark theme…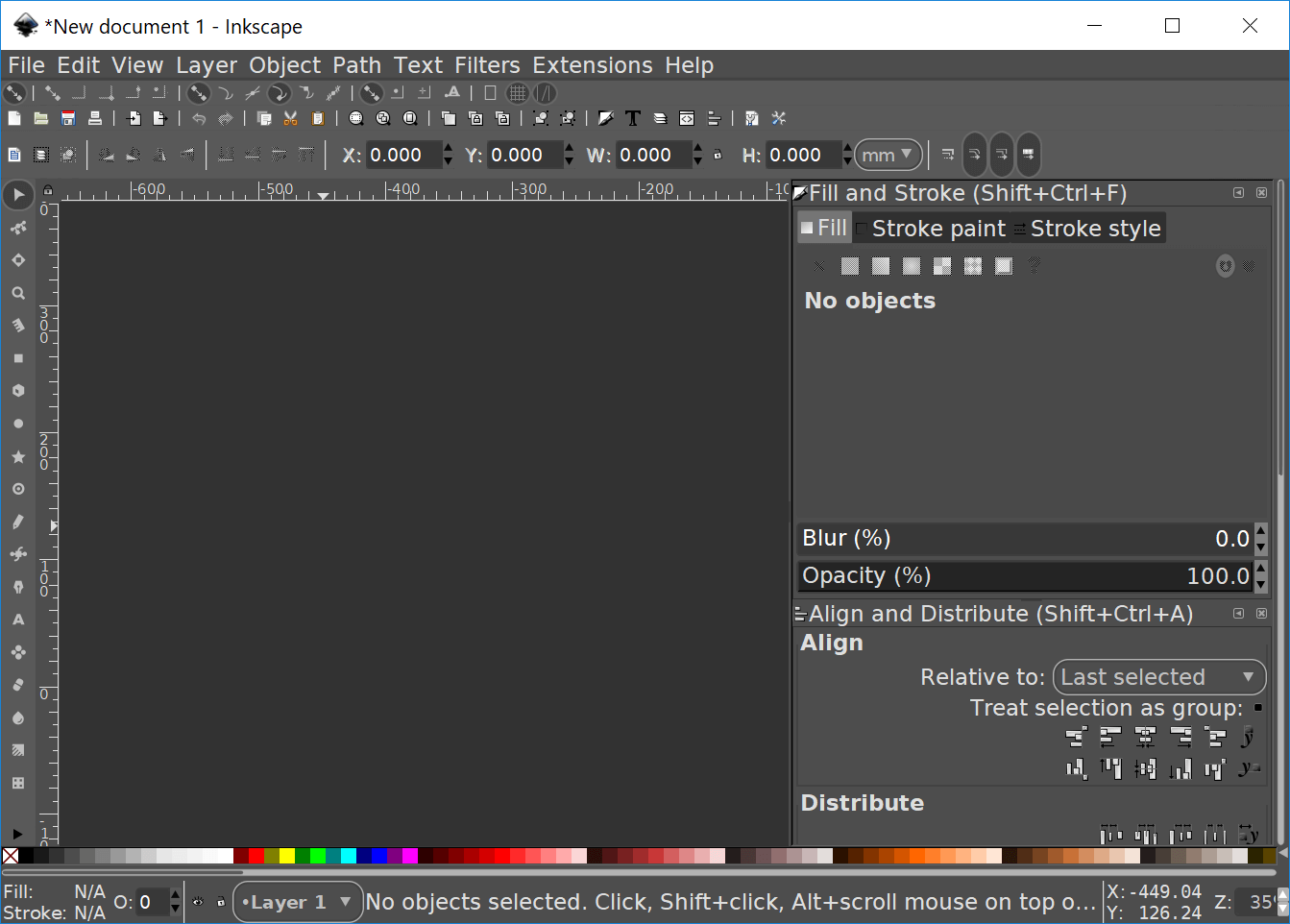 As of right now I've only redesigned the tool icons, and only for the standard light theme. I simply made the rest of the icons black & white to match the theme.
Download Link
The icon pack can be downloaded here: inkscape-icons-2019.zip
It should be noted that the file titled icons-2019.svg is the updated icon theme. The file titled icons-original.svg is a backup copy of the original icons that come with Inkscape in case something goes wrong and you need them.
UPDATE 2/10/2019: I've added a copy for the dark theme as well. You can learn how to install the dark theme for Inkscape here.
How To Install Icons in Inkscape
Before you install these icons please make sure you are using the correct version of Inkscape. These icons are for Inkscape version 0.92.4 and will only work with this version. If you're unsure which version of Inkscape you're using just go to Help > About and a window will pop up with all of the relevant info. You can download the latest version of Inkscape here, which is 0.92.4 as of the time of this writing.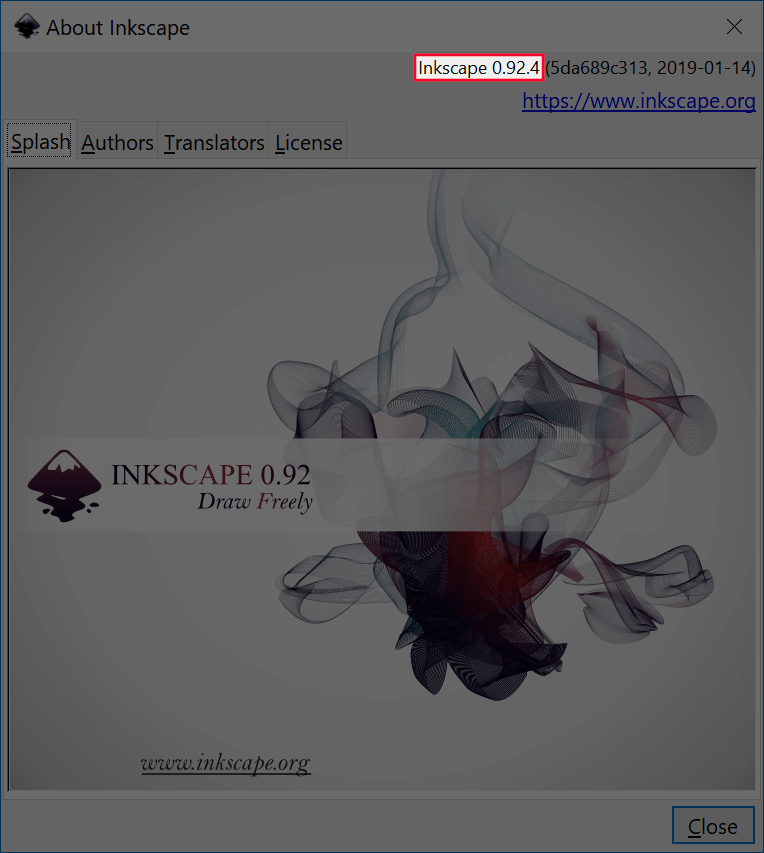 I'd also like to point out that these installation instructions are for Windows 10 users. I can't vouch for this working on any other operating system. If you can make it work then feel free to leave a comment informing us.
To install the new icons, simply open up a folder and go to Local Disk (C:) > Program Files (not Program Files x86) > Inkscape > Share > Icons, and look for the file titled "icons.svg".
The file with that title is the file Inkscape pulls data from to display the icons, so in order to use the new icons you simply have to change the name of that file to anything other than icons.svg, then drag and drop the new icon pack in there and change the name of it to "icons.svg".
Once you do that, Inkscape will draw data from that file to display the icons next time you restart Inkscape. If you already have Inkscape open, just close out of it and reopen it and your new UI should appear.
2016 Icon Pack
If you'd like a copy of my old icons from 2016, they can be downloaded here…
This pack comes in both dark and light themes…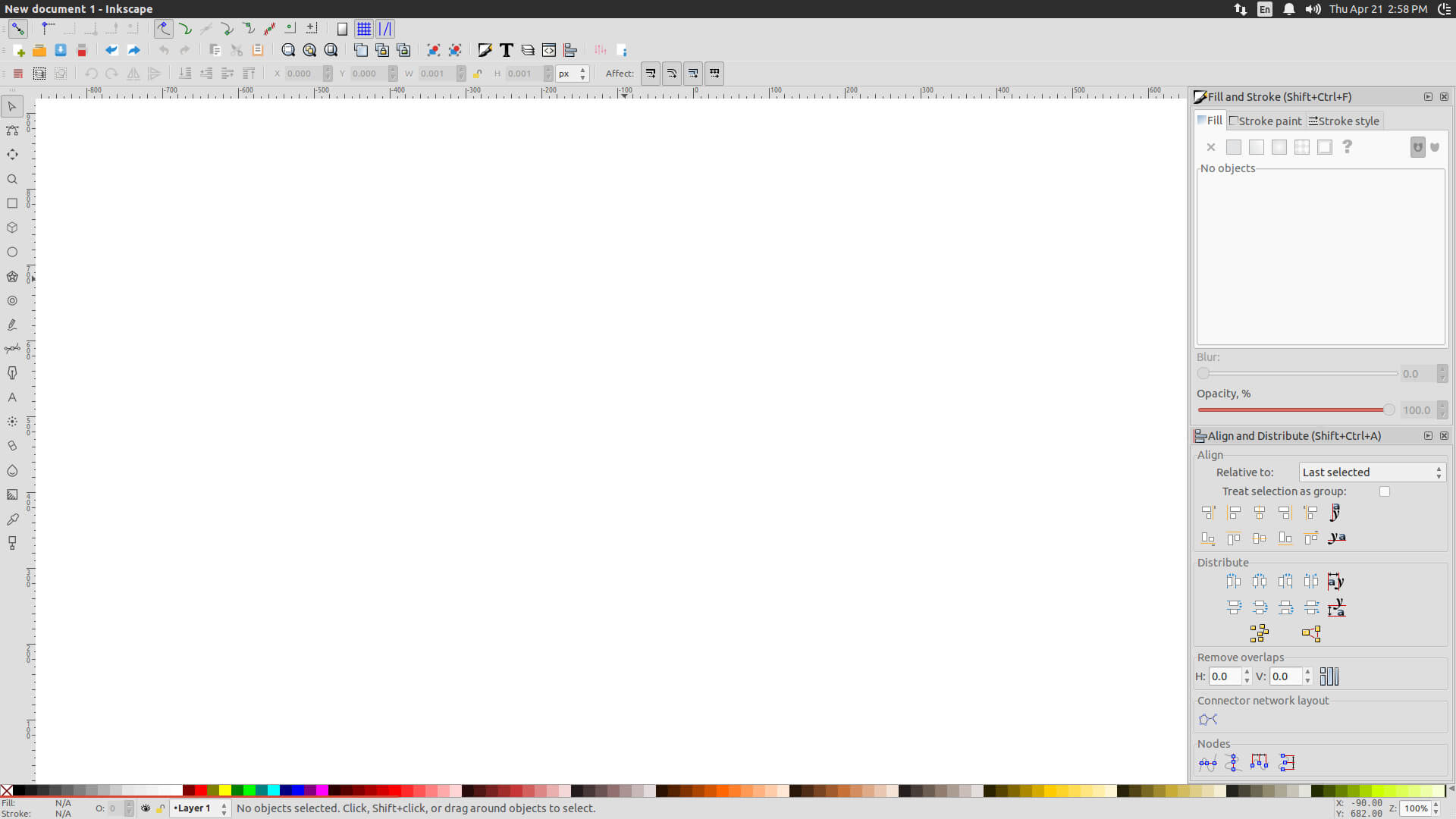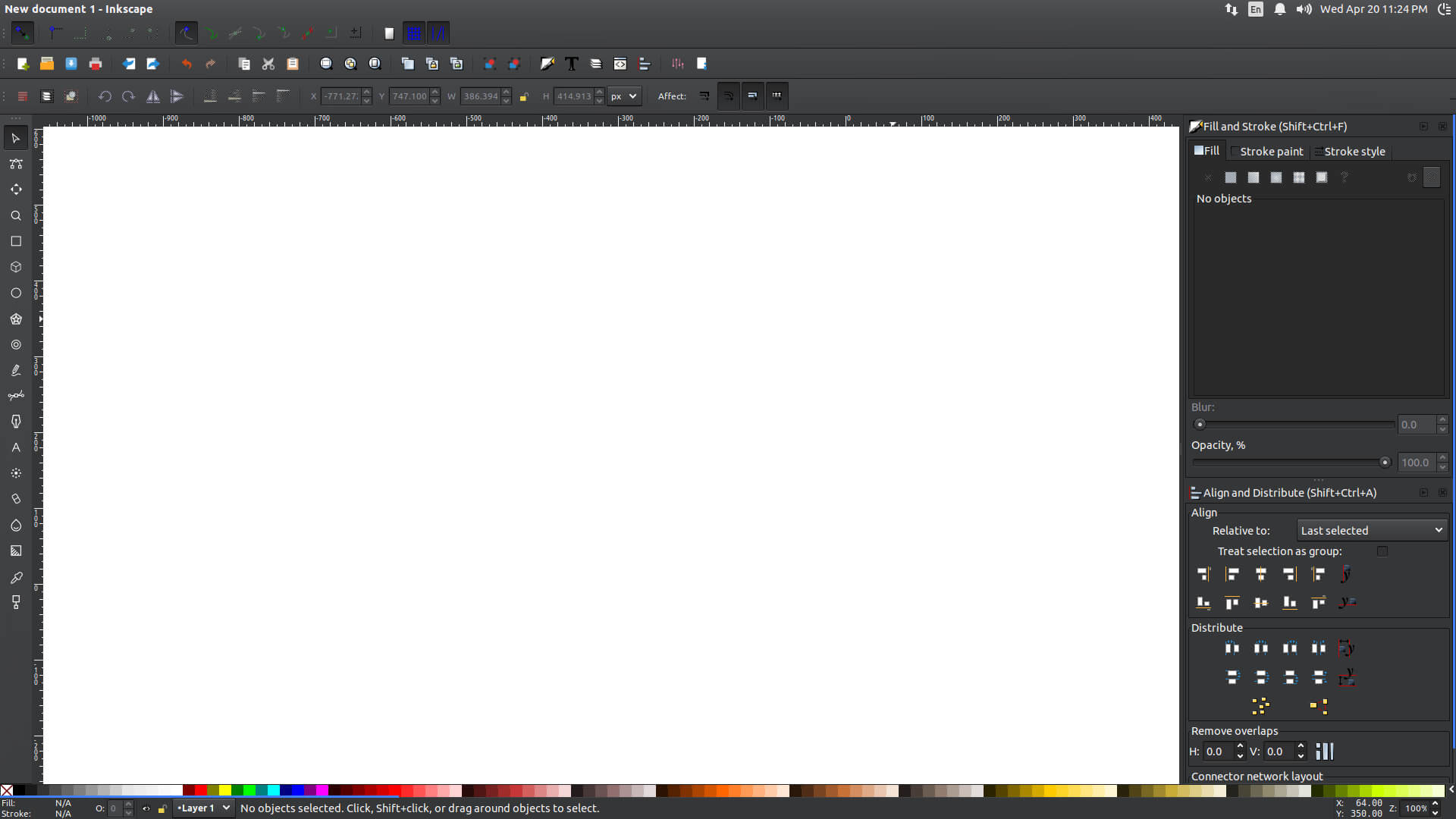 If you have any questions or would simply like to share installation tips for other OS users, please leave a comment below. It would be greatly appreciated!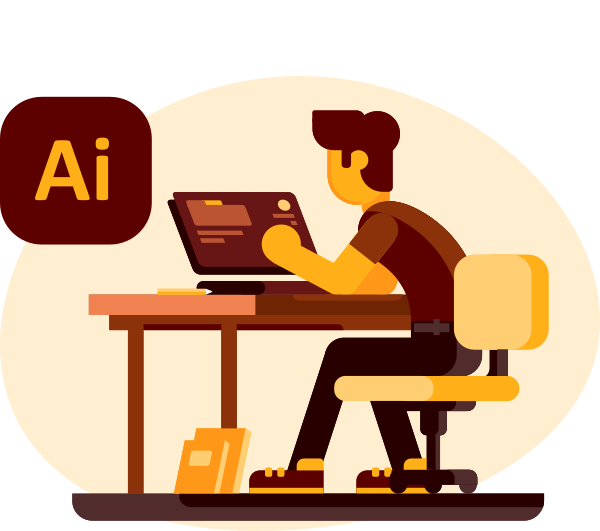 Become A Master of Adobe Illustrator!
Want to learn more about how Adobe Illustrator works? Check out my Illustrator Explainer Series - a comprehensive collection of over 100 videos where I go over every tool, feature and function and explain what it is, how it works, and why it's useful.
This post may contain affiliate links. Read affiliate disclosure here.