Best Free Screen Recorder for 2019 | Windows, Mac, Linux
Best Free Screen Recorder for 2019 | Windows, Mac, Linux
https://logosbynick.com/wp-content/uploads/2019/01/best-free-screen-recording-software-1024x602.jpg
1024
602
Nick Saporito
Nick Saporito
https://secure.gravatar.com/avatar/d9a1bc4f29b2352da1ce14ad033328ab?s=96&d=mm&r=g
Today I'll be doing a brief tutorial on OBS, which I believe is the best free screen recorder for Windows, Mac and Linux, and why. This is something I've been asked about a lot so I figured I'd finally address this once and for all.
Learn How To Design Logos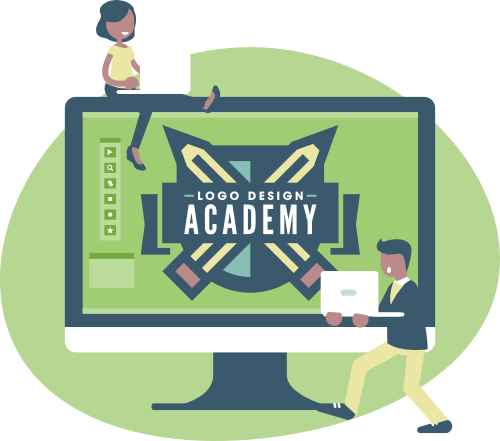 If you want to learn how I come up with logo design ideas, be sure to check out my Logo Design Academy - an interactive 18-part video course where you will learn my entire creative process for coming up with logo ideas and implementing them.

I've been creating tutorials for YouTube for nearly 4 years now, and in that time I've used a lot of different screen recording applications. Some have been good. Others, not so much. But the best free screen recorder I've used, by far, is OBS Studio.
Best Free Screen Recorder
Much like Inkscape and GIMP, OBS Studio is a free and open source application that can be used for screen recording and live streaming. It can be downloaded at OBSproject.com or by clicking the link.
Why I Like OBS Studio
OBS is more stable, has no watermarks, and has more features than any other free screen recorder I've used. I'm not averse to paying for software, but the thought of paying hundreds of dollars for screen recording software when something as feature-rich and robust as OBS exists just seems absurd to me.
Here's a few of the many features I really like…
Picture-In-Picture Capture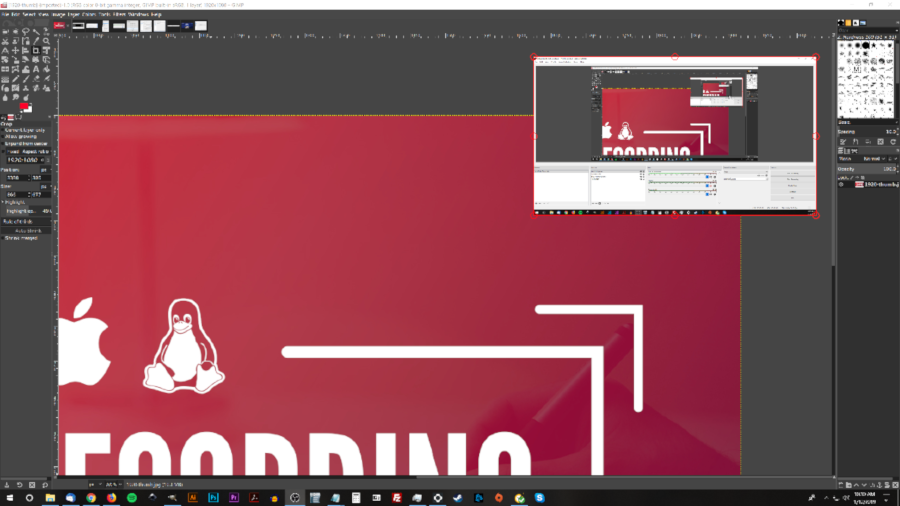 150+ Logo Templates Need a professional logo but have a limited budget? Or are you a designer looking to add to your inventory of design elements? Check out my bundle of 150+ high quality logo templates, all designed by Yours Truly.

You can record more than just your screen with OBS. You can add additional capture sources, such as a webcam, and then scale it down and overlay it onto your screen capture. You can manually move it around and place it anywhere you'd like too.
Better Output Controls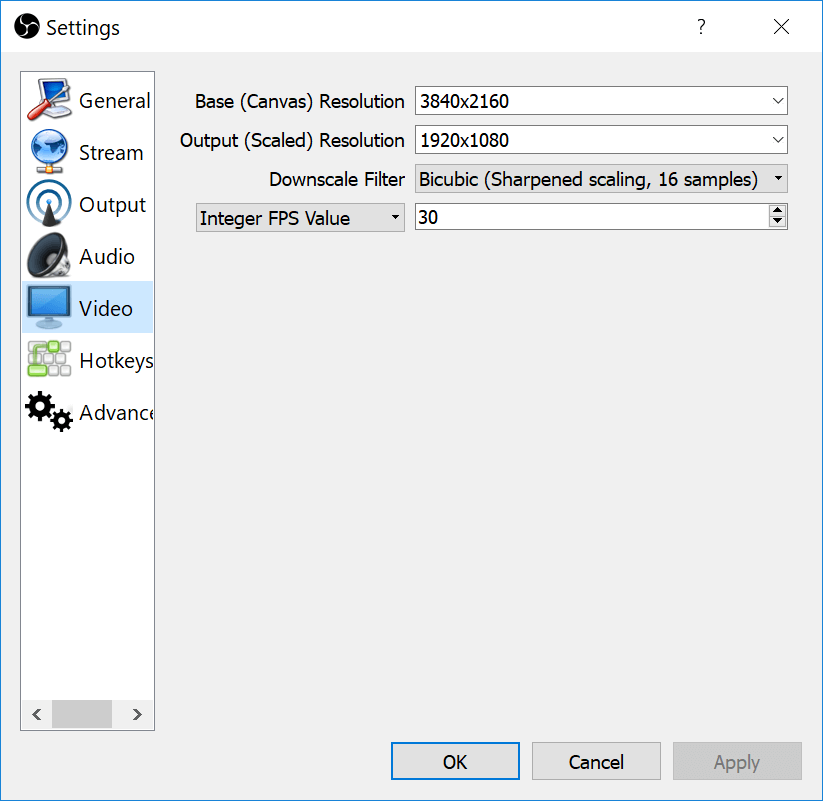 OBS allows you to dictate what resolution you'd like to export your recording as. This is helpful if, like me, you're using a 4K monitor but don't find it necessary to generate large 4K video files for basic screen recordings. OBS also lets you adjust the frame rate as well, which is really useful in dictating file size.
Adjustable Audio Levels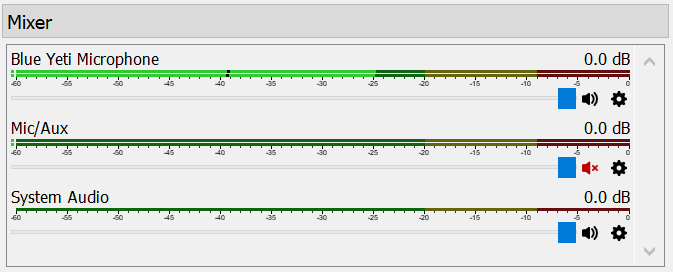 Believe it or not, I've used several screen recording applications that don't allow you to adjust your audio levels before recording. You'll just have to hope that they're set properly out of the box. Thankfully that's not the case with OBS Studio though. You'll have the ability to make sure your audio isn't too low or too high before getting started.
Live Streaming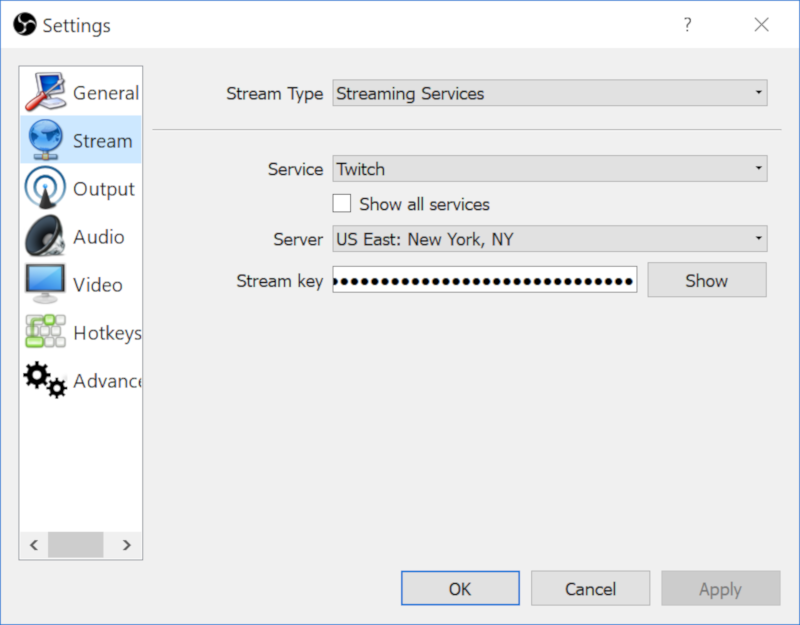 This is just an added bonus, but you can also use OBS for live streaming. I even tested it out myself with Twitch and it worked great. Absolutely recommended for streaming as well!
How To Use OBS Studio
Check out the top of this post for a brief video tutorial on how to use OBS Studio to record your screen. If you have any questions then leave a comment below, and as always, thanks for watching!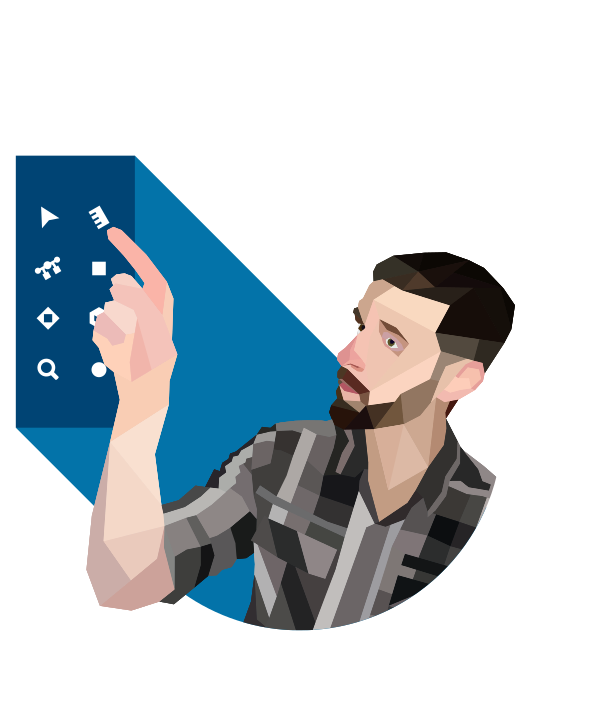 Want Me To Design Your Logo?
I'm Nick, and I design logos. I can help you enhance your image and make an impactful impression with some next-level branding. Check out my portfolio to see how I've helped others and learn more about how I can do the same for you.

---
Logos By Nick LLC is a participant in the Amazon Services LLC Associates Program, an affiliate advertising program designed to provide a means for sites to earn advertising fees by advertising and linking to Amazon.com. As an Amazon Associate I earn from qualifying purchases. Read affiliate disclosure here.