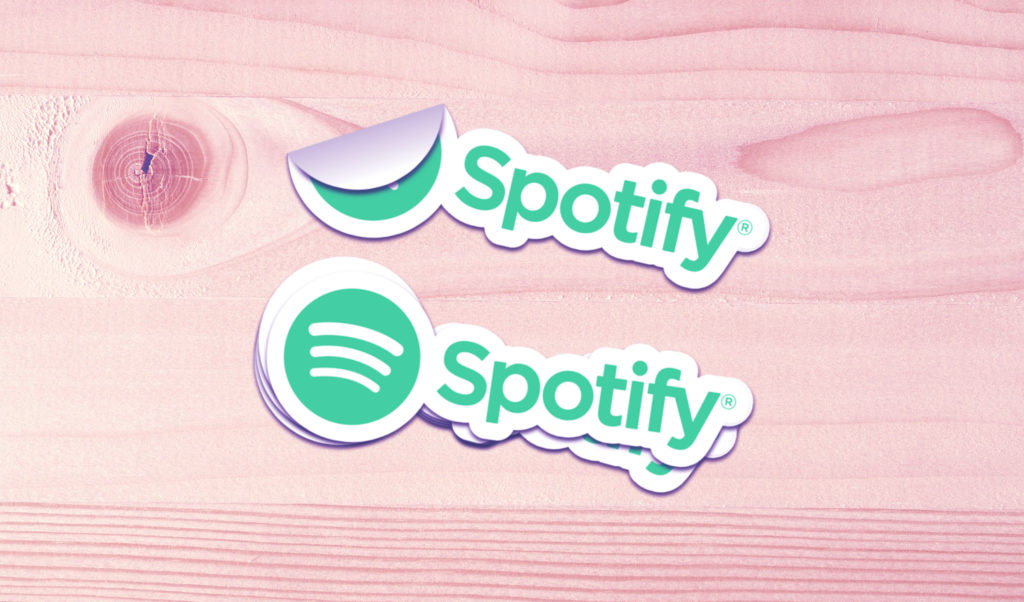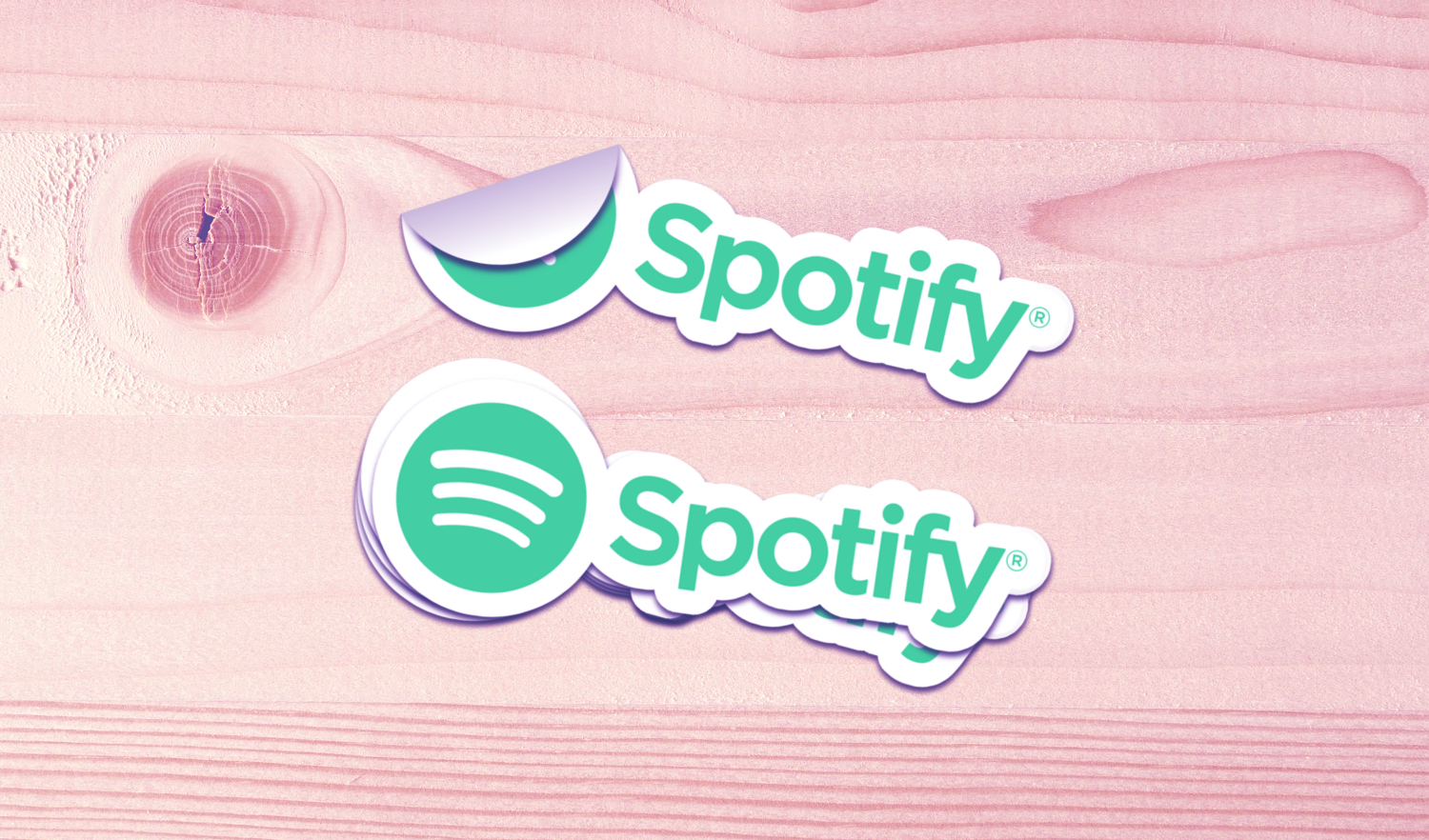 Turn Logos Into Stickers Using GIMP
Turn Logos Into Stickers Using GIMP
https://logosbynick.com/wp-content/uploads/2018/04/sticker-cutouts-gimp-tutorial-1024x602.jpg
1024
602
Nick Saporito
Nick Saporito
https://secure.gravatar.com/avatar/d9a1bc4f29b2352da1ce14ad033328ab?s=96&d=mm&r=g
In today's tutorial I'll be demonstrating how you can take a logo and turn it into a sticker using GIMP version 2.8. We'll be creating the illusion that the stickers are stacked on top of each other in a messy pile, and we'll also be creating another variation with a peel effect where it appears that the top-left portion of the sticker is being peeled away.
Learn How To Design Logos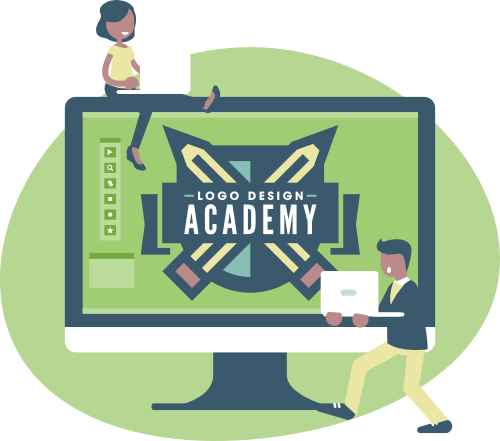 If you want to learn how I come up with logo design ideas, be sure to check out my Logo Design Academy - an interactive 18-part video course where you will learn my entire creative process for coming up with logo ideas and implementing them.

The following is a brief outline of the steps taken. Feel free to skip to the bottom of the post for the video tutorial with step-by-step instructions.
Creating Logo Stickers with GIMP
The first thing we're going to do is import our wood texture. This is what our stickers will be placed on.
Once you've done that, you're going to need a logo to work with. For the sake of this tutorial, I used the Spotify logo as an example. You can use whatever logo you'd like as long as it's in PNG format and has a transparent background. If you'd like to follow along with me by using the Spotify logo, it can be downloaded here…
Steps Taken
As you'll see in the following steps, we'll be using the Grow function to create a white outline of the logo, layered behind it, then we'll be adding another layer in black and blurring it for use as a drop shadow.

150+ Logo Templates Need a professional logo but have a limited budget? Or are you a designer looking to add to your inventory of design elements? Check out my bundle of 150+ high quality logo templates, all designed by Yours Truly.

For the stacked effect, we'll simply be creating a few duplicates of the design and rotate them slightly.
In order to create the peeled effect, we'll be converting a segment of the design to a new layer, rotating it around 180 degrees, giving it a gradient, then adding another drop shadow beneath it.

The finished effect is as follows…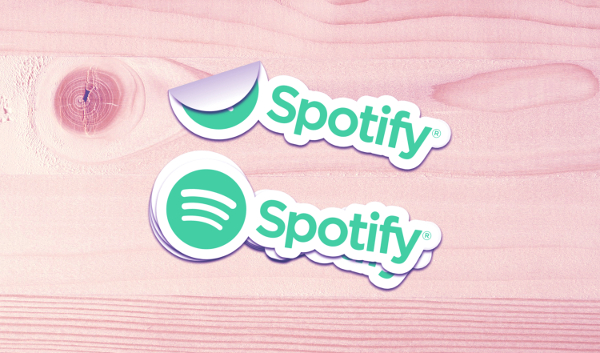 Video Tutorial
For step-by-step instructions with voice narration, check out the video tutorial below, and be sure to leave a comment if you have any questions. As always, thanks for watching!
Get Started with GIMP!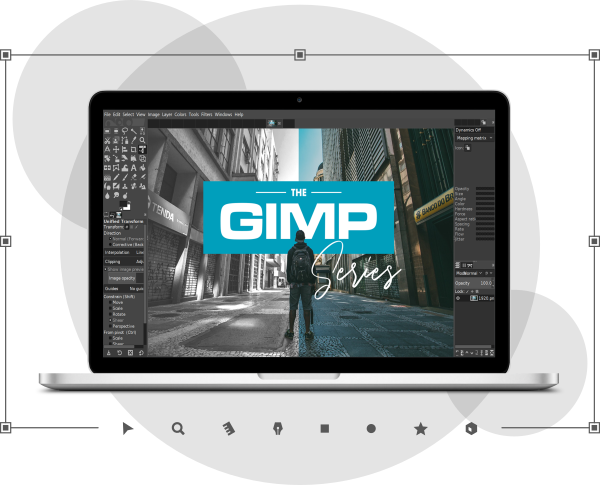 Want to learn more about how GIMP works? Check out The GIMP Series – a comprehensive collection of over 60 videos where I go over all of the major tools, features and function in GIMP and explain what they do, how they work, and why they're useful. Be Notified of New Posts
Join the Logos By Nick mailing list to be notified of new posts. Members receive free design templates and special discounts on courses and various products. Your information will not be shared with any third parties.
---
Logos By Nick LLC is a participant in the Amazon Services LLC Associates Program, an affiliate advertising program designed to provide a means for sites to earn advertising fees by advertising and linking to Amazon.com. As an Amazon Associate I earn from qualifying purchases. Read affiliate disclosure here.