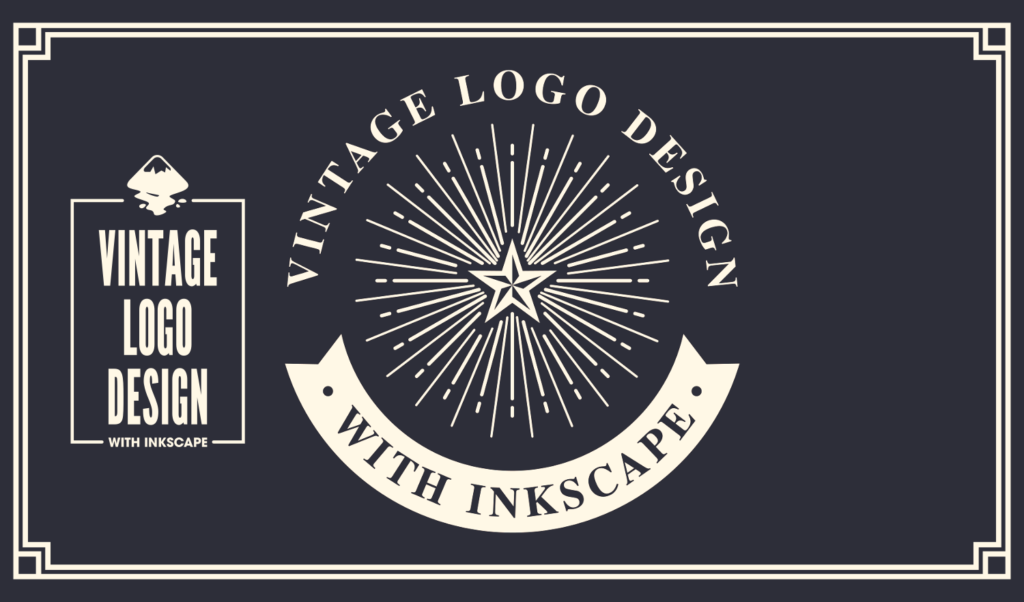 Design A Vintage Style Logo with Inkscape
Design A Vintage Style Logo with Inkscape
https://logosbynick.com/wp-content/uploads/2018/04/vintage-logo-design-inkscape2-1024x602.png
1024
602
Nick Saporito
Nick Saporito
https://secure.gravatar.com/avatar/d9a1bc4f29b2352da1ce14ad033328ab?s=96&d=mm&r=g
In today's tutorial I'll be demonstrating how you can design a vintage style logo with a makeshift starburst effect using Inkscape version 0.92. In this lesson we'll be focusing on working with text and applying to both the outside and inside of a circle.
The following is just a brief outline of the steps taken to construct this design. For complete step-by-step instructions, scroll down to the bottom of the page for the video tutorial.
FreeSerif Font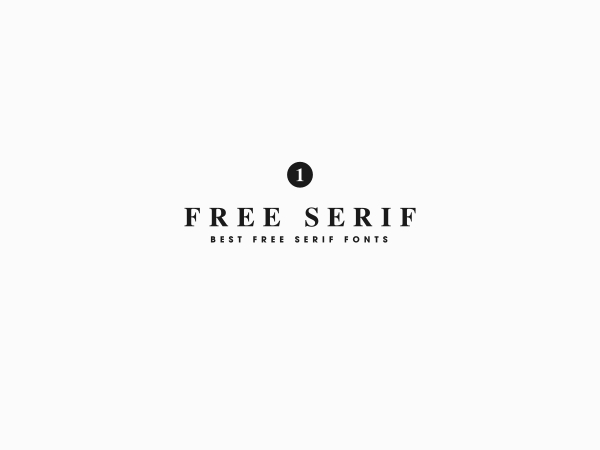 Logo Design Guide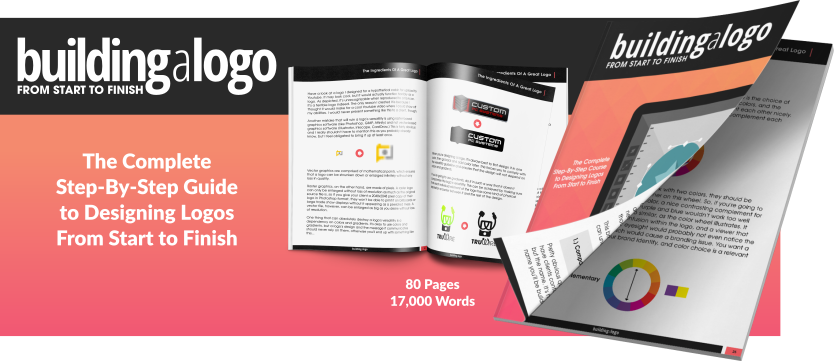 Curious about the creative process that inspires me to come up with design ideas and how I go about executing them? Be sure to check out my logo design guide for a look behind the scenes at my systematic approach to coming up with design ideas.
The first thing we need to do is download and install the FreeSerif font. Make sure to do so before you open Inkscape. If you install the font while Inkscape is already open, it won't show up in the font directory until you restart the application.
Download the FreeSerif font here: http://www.fontspace.com/gnu-freefont/freeserif
Vintage Logo Design with Inkscape
The first thing we're going to do is generate a couple of lines of text. The first line will be for the top half of the circle, and the second line will be for the bottom half of the circle. We'll wrap each line around the inner and outer edges of the circle accordingly, then create a stroke that can be used as a circular ribbon.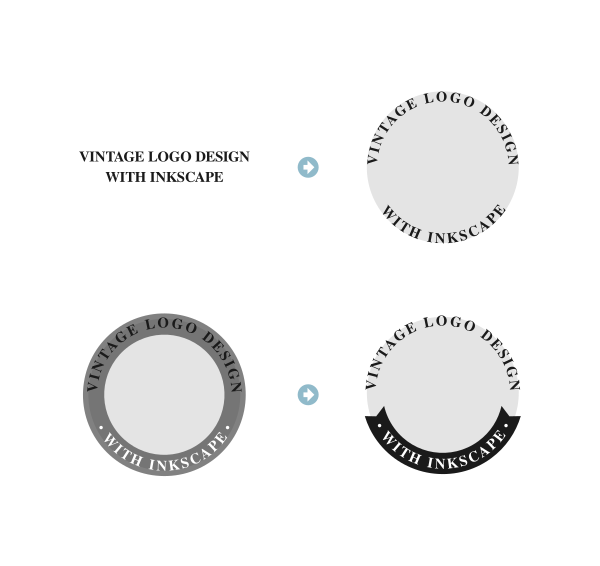 After that's done, we'll be creating a circular stroke pattern for the inside area of the design. This will be used as the starburst sort of effect.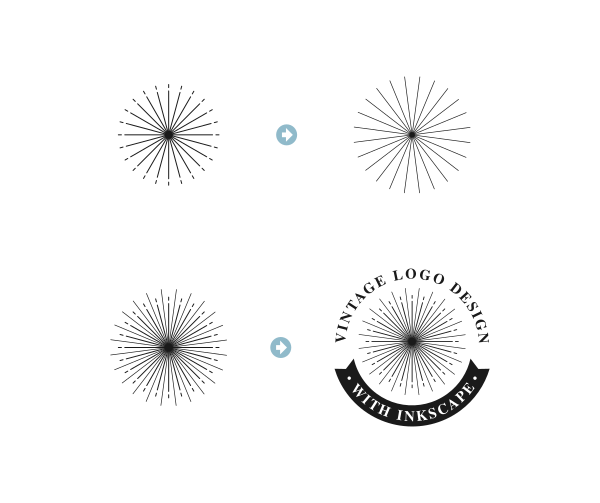 Finally, we'll be creating a stylized star and placing it in the center of our design. We'll use a larger copy of the star as a reference point for cutting the paths of the starburst pattern so that those lines don't intersect with the star shape.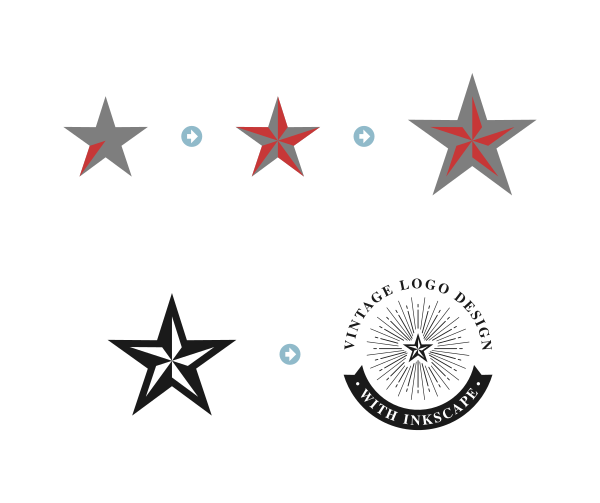 The finished design should look something like this…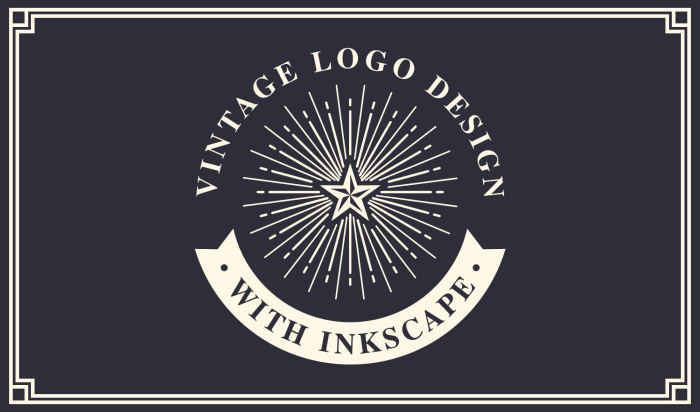 Video Tutorial
For complete step-by-step instructions with voice narration, watch the video tutorial below. If you have any questions or run into any problems, do not hesitate to leave a comment. Thanks for watching!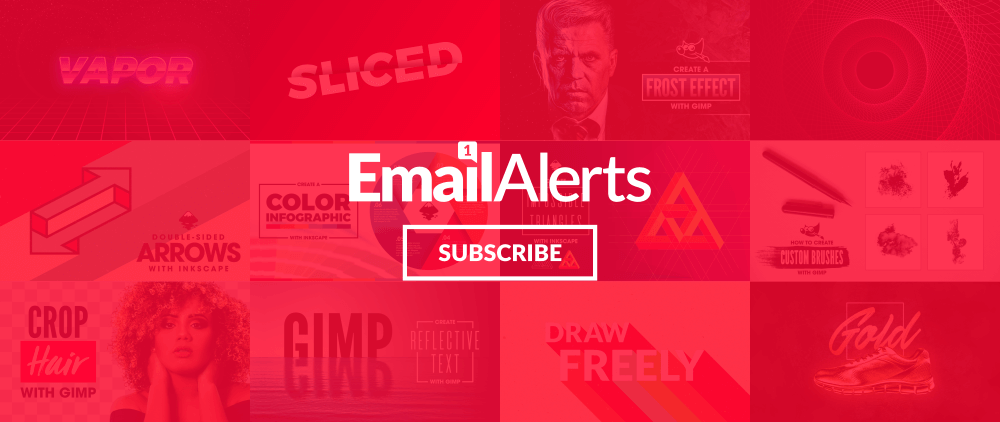 Join the Logos By Nick mailing list to receive email alerts whenever a new tutorial or article is posted. Your information will not be shared with anyone else and you will not be spammed with promotional offers. The only time you'll hear from me is when new content is posted.