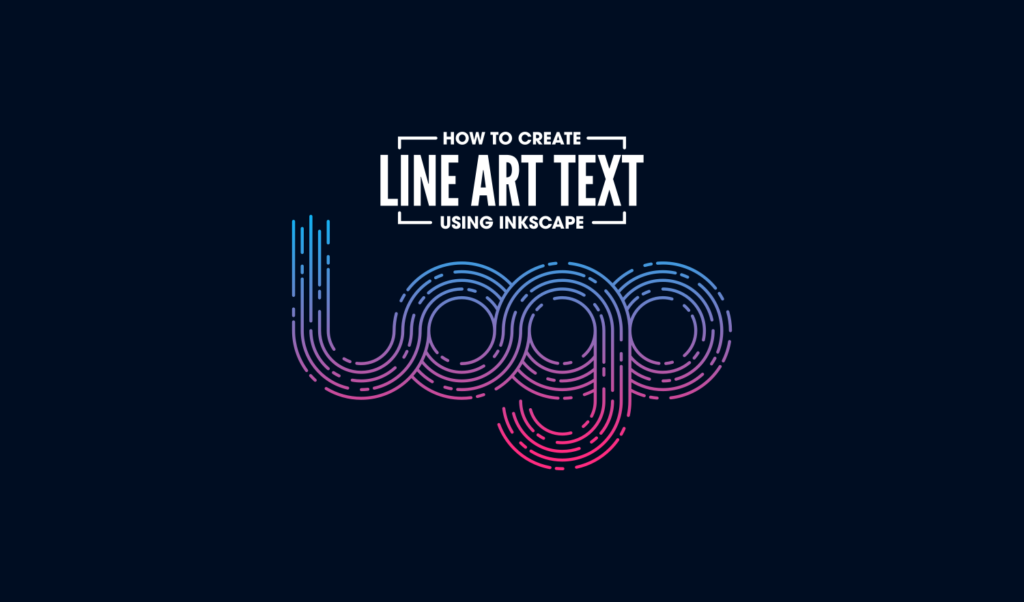 Create Line Art Logo Text with Inkscape
Create Line Art Logo Text with Inkscape
https://logosbynick.com/wp-content/uploads/2018/04/line-art-text-inkscape-tutorial-1024x602.png
1024
602
Logos By Nick
Logos By Nick
https://logosbynick.com/wp-content/uploads/2018/04/line-art-text-inkscape-tutorial-1024x602.png
In today's video tutorial I'll demonstrating how you can create line art style typography — that can also be made into a logo — using Inkscape. In this lesson we'll be making good use of strokes, the combine function, and the cut path function. I'll also be implementing a new feature I haven't going over in any of my tutorials yet — how to select objects by drawing a line through them.
Learn How To Design Logos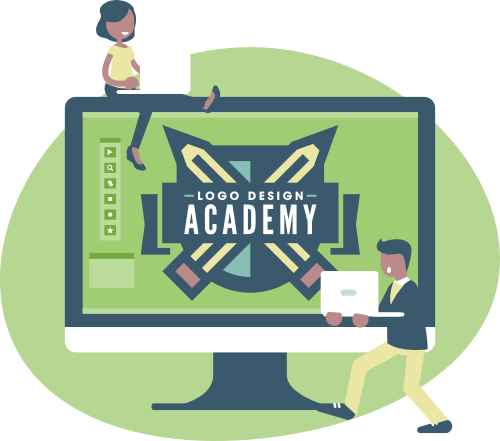 If you want to learn how I come up with logo design ideas, be sure to check out my Logo Design Academy - an interactive 18-part video course where you will learn my entire creative process for coming up with logo ideas and implementing them.

It should be noted that this tutorial is more on the intermediate/advanced side. You can give it a try if you're a beginner, but don't get discouraged if it becomes overwhelming. You're welcome to leave a comment below with any questions you may have.
Creating Line Art Text with Inkscape
The first thing we'll be doing is creating 5 circles, each with a 10 pixel stroke, ranging in size from 200 pixels to 400 pixels. After that, we'll be splitting them in half and stacking them up next to each other, as depicted below.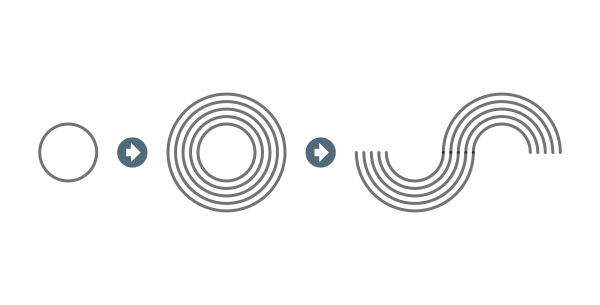 After that, we'll be using each grouping of half circles to construct the letters of the word "LOGO", then manually creating the straight segments that connect the letter G and make up the straight part of the letter L.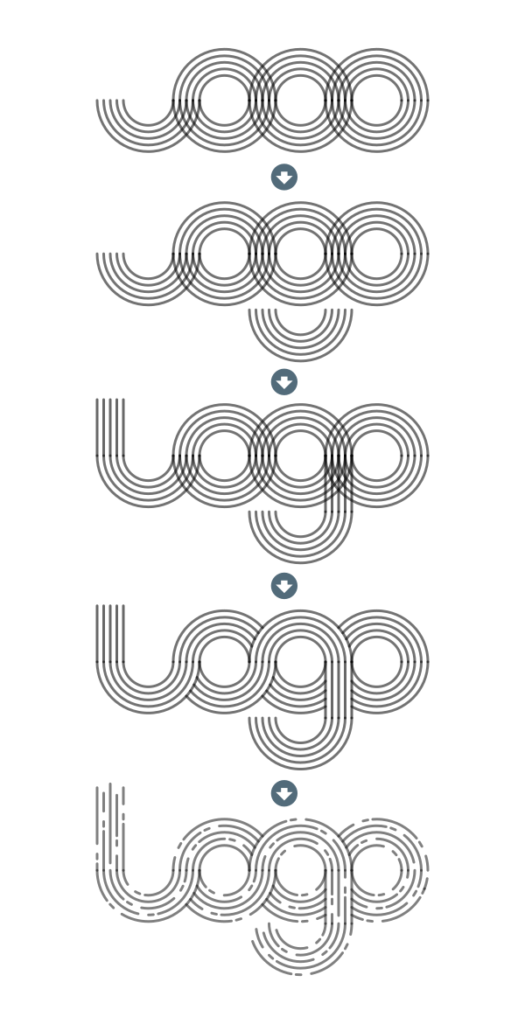 150+ Logo Templates Need a professional logo but have a limited budget? Or are you a designer looking to add to your inventory of design elements? Check out my bundle of 150+ high quality logo templates, all designed by Yours Truly.

As you see depicted in the above diagram, we'll be cutting out the intersecting areas of the letters so that they have the appearance of looping around and overlapping each other. Finally, we'll use the cut path function to cut out random segments of each line.
The final design is as follows…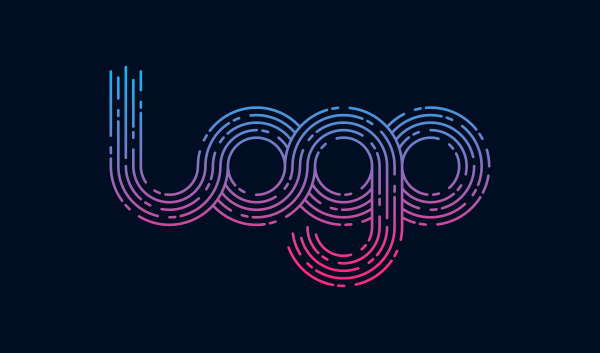 With a bit of creative thinking, this concept could be applied to any combination of letters and/or numbers you'd like to use it for.
Video Tutorial
The above is just a brief outline of the approach I took for this design. For complete step-by-step instructions with voice narration, watch the video tutorial below. If you have any questions, comments or concerns, leave them below, and as always, thanks for watching!
Become A Master of Inkscape!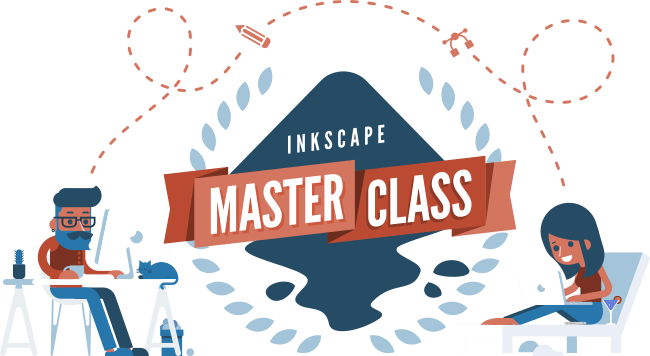 Want to learn more about how Inkscape works? Check out the Inkscape Master Class – a comprehensive series of over 50 videos where I go over every tool, feature and function in Inkscape and explain what it is, how it works, and why it's useful.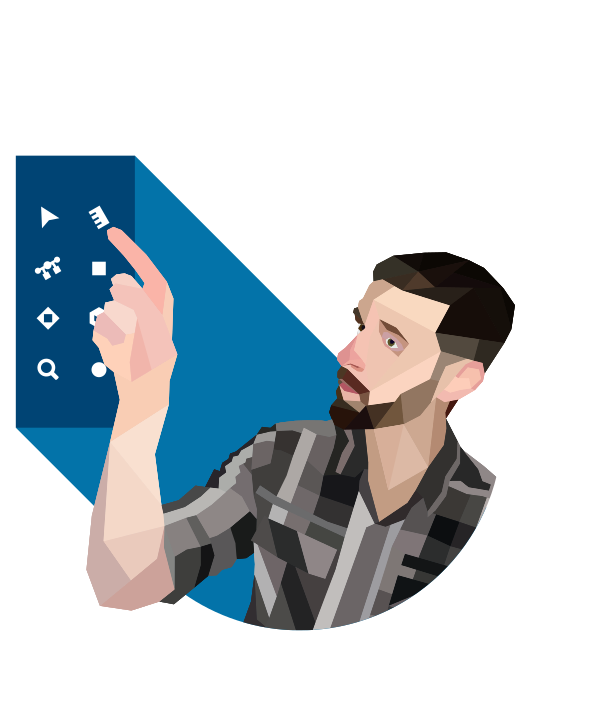 Want Me To Design Your Logo?
I'm Nick, and I design logos. I can help you enhance your image and make an impactful impression with some next-level branding. Check out my portfolio to see how I've helped others and learn more about how I can do the same for you.

---
Logos By Nick LLC is a participant in the Amazon Services LLC Associates Program, an affiliate advertising program designed to provide a means for sites to earn advertising fees by advertising and linking to Amazon.com. As an Amazon Associate I earn from qualifying purchases. Read affiliate disclosure here.