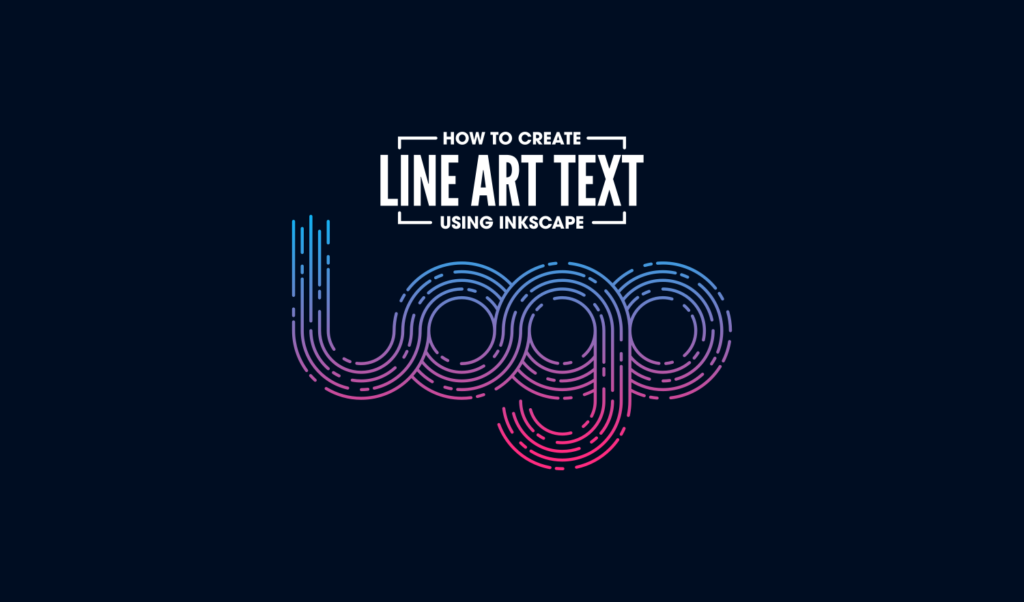 Create Line Art Logo Text with Inkscape
Create Line Art Logo Text with Inkscape
https://logosbynick.com/wp-content/uploads/2018/04/line-art-text-inkscape-tutorial-1024x602.png
1024
602
Nick Saporito
Nick Saporito
https://secure.gravatar.com/avatar/d9a1bc4f29b2352da1ce14ad033328ab?s=96&d=mm&r=g
In today's video tutorial I'll demonstrating how you can create line art style typography — that can also be made into a logo — using Inkscape. In this lesson we'll be making good use of strokes, the combine function, and the cut path function. I'll also be implementing a new feature I haven't going over in any of my tutorials yet — how to select objects by drawing a line through them.
It should be noted that this tutorial is more on the intermediate/advanced side. You can give it a try if you're a beginner, but don't get discouraged if it becomes overwhelming. You're welcome to leave a comment below with any questions you may have.
Creating Line Art Text with Inkscape
The first thing we'll be doing is creating 5 circles, each with a 10 pixel stroke, ranging in size from 200 pixels to 400 pixels. After that, we'll be splitting them in half and stacking them up next to each other, as depicted below.
Logo Design Guide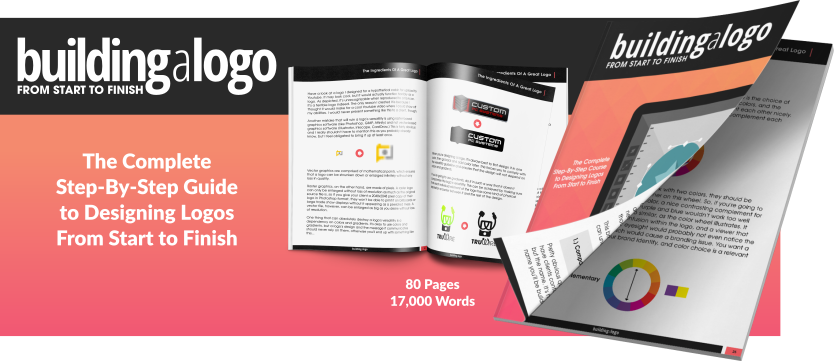 Curious about the creative process that inspires me to come up with design ideas and how I go about executing them? Be sure to check out my logo design guide for a look behind the scenes at my systematic approach to coming up with design ideas.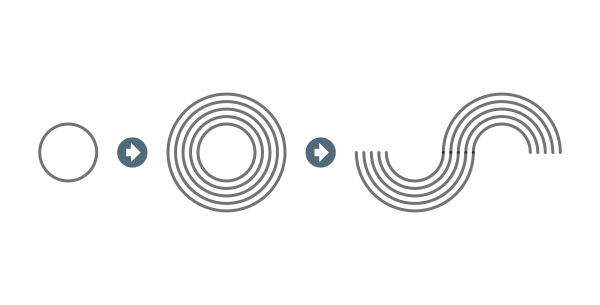 After that, we'll be using each grouping of half circles to construct the letters of the word "LOGO", then manually creating the straight segments that connect the letter G and make up the straight part of the letter L.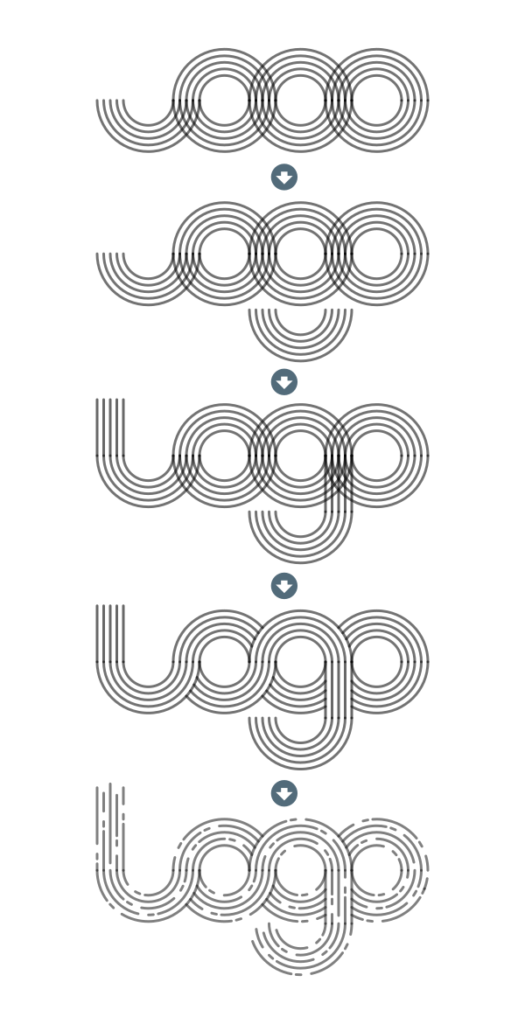 As you see depicted in the above diagram, we'll be cutting out the intersecting areas of the letters so that they have the appearance of looping around and overlapping each other. Finally, we'll use the cut path function to cut out random segments of each line.
The final design is as follows…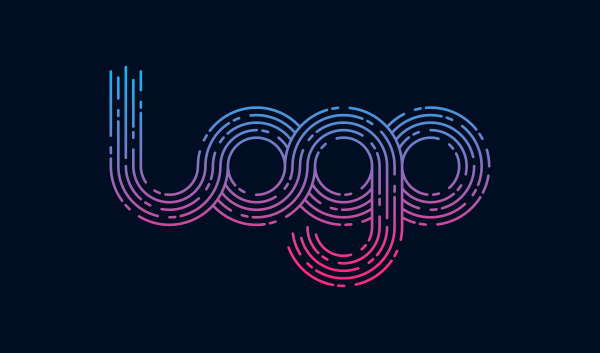 With a bit of creative thinking, this concept could be applied to any combination of letters and/or numbers you'd like to use it for.
Video Tutorial
The above is just a brief outline of the approach I took for this design. For complete step-by-step instructions with voice narration, watch the video tutorial below. If you have any questions, comments or concerns, leave them below, and as always, thanks for watching!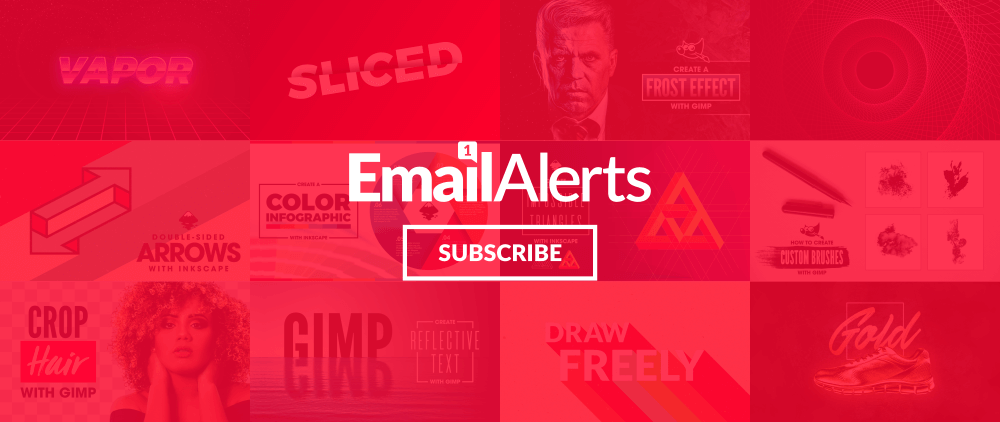 Join the Logos By Nick mailing list to receive email alerts whenever a new tutorial or article is posted. Your information will not be shared with anyone else and you will not be spammed with promotional offers. The only time you'll hear from me is when new content is posted.