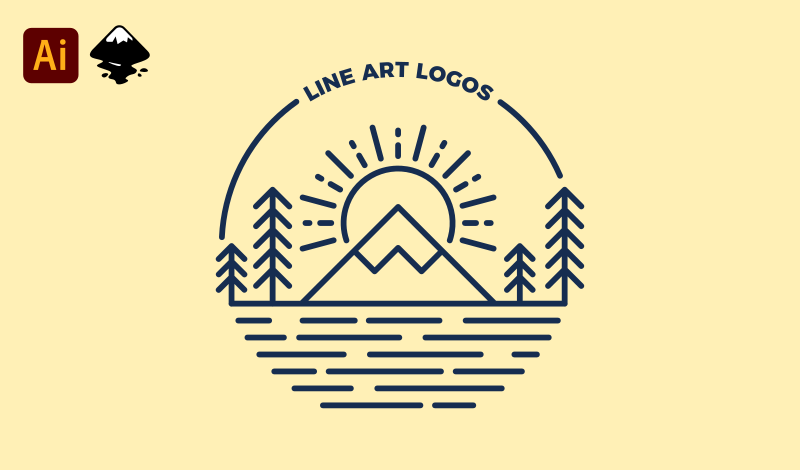 Create Simple Line Art Designs with Inkscape or Illustrator
Create Simple Line Art Designs with Inkscape or Illustrator
https://logosbynick.com/wp-content/uploads/2021/02/line-style-drawings.png
800
470
Logos By Nick
Logos By Nick
https://logosbynick.com/wp-content/uploads/2021/02/line-style-drawings.png
In this tutorial I'll be demonstrating how you can use either Inkscape or Illustrator to create simple vector line art designs that could work great for t shirt designs, logos, monograms, and more. This tutorial specifically will be utilizing a sunny mountain landscape with pine trees as an example, but you can use this lesson to create any other type of design you'd like.
In this tutorial we'll be constructing the design entirely out of strokes. The benefit of creating the design this way is that you can easily adjust the weight of the lines after the design is finished. This would be a little more difficult if it were done with paths. However, the design can always be converted to paths afterwards, so we'll be getting the best of both worlds.
Line Art Designs
We'll be constructing the entire design from strokes and utilizing the cut path and combine features a lot throughout this tutorial. We'll be working with a consistent stroke size of 5 px throughout this tutorial.
That said, the first steps will be to create 3 of the elements individually — the circle that will be used as the emblem for the entire design, the sun, and the mountain.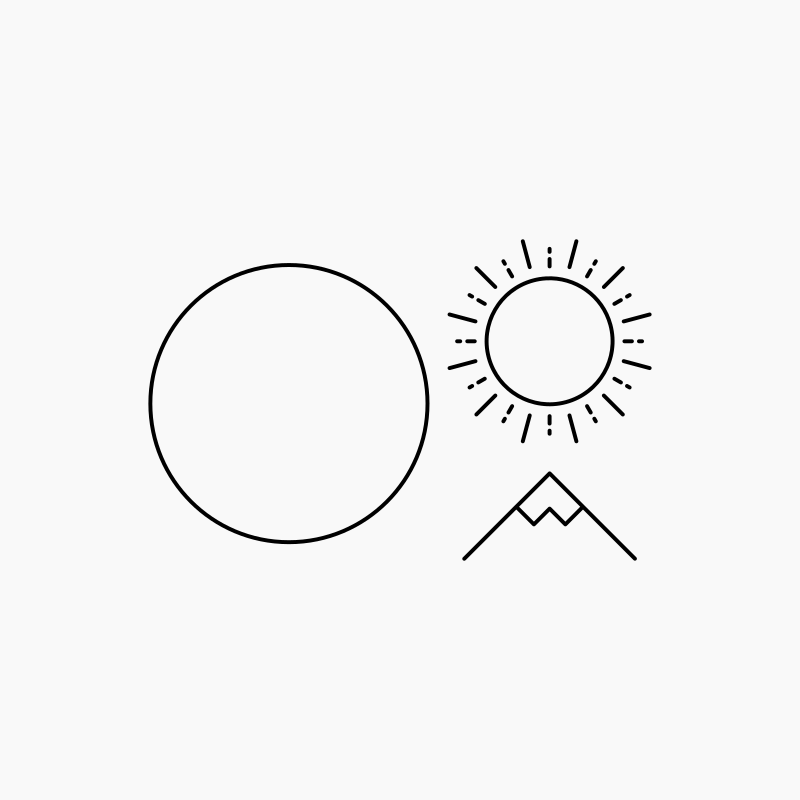 Then we'll center them up and use the cut path feature to slice off the pieces that need to be removed.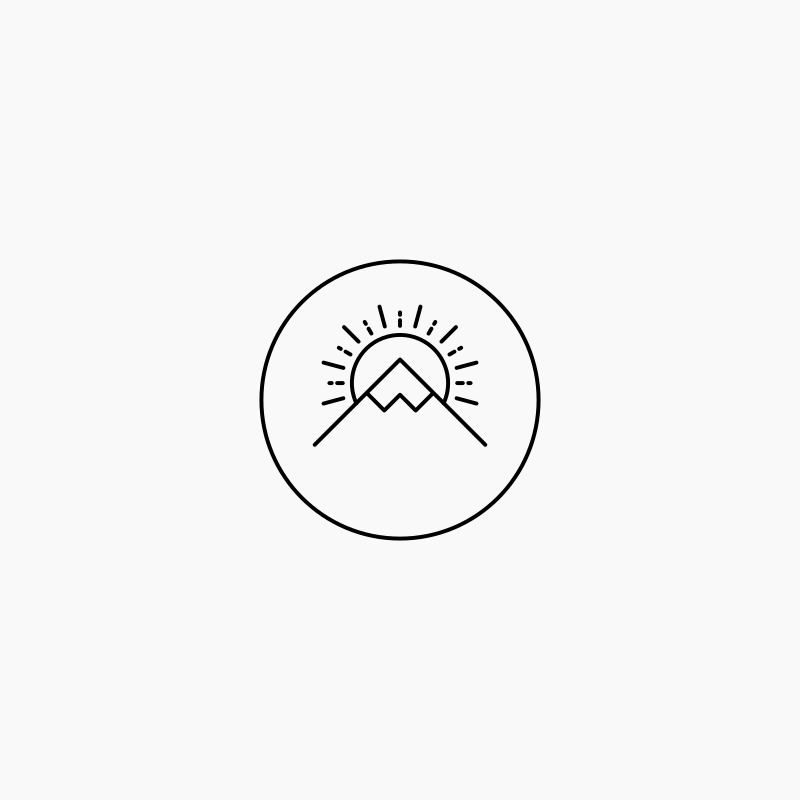 Next we'll create some individual lines to be used at the foreground — in this instance, a lake or some body of water.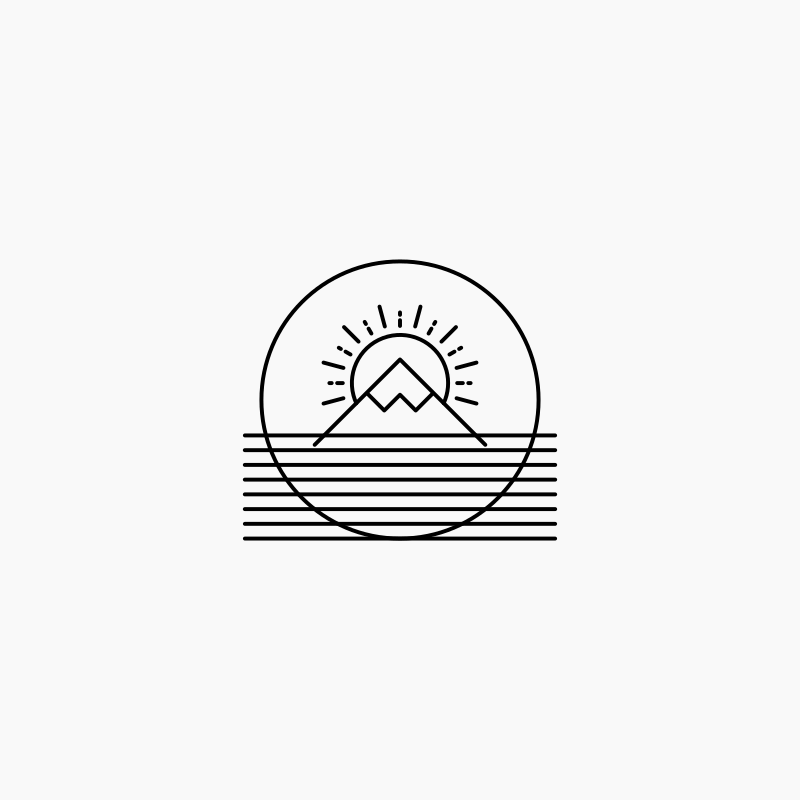 Once again we'll use the cut path feature to slice off the ends of the lines that stick out from the circle, as well as the circle itself where it intersects with the lines.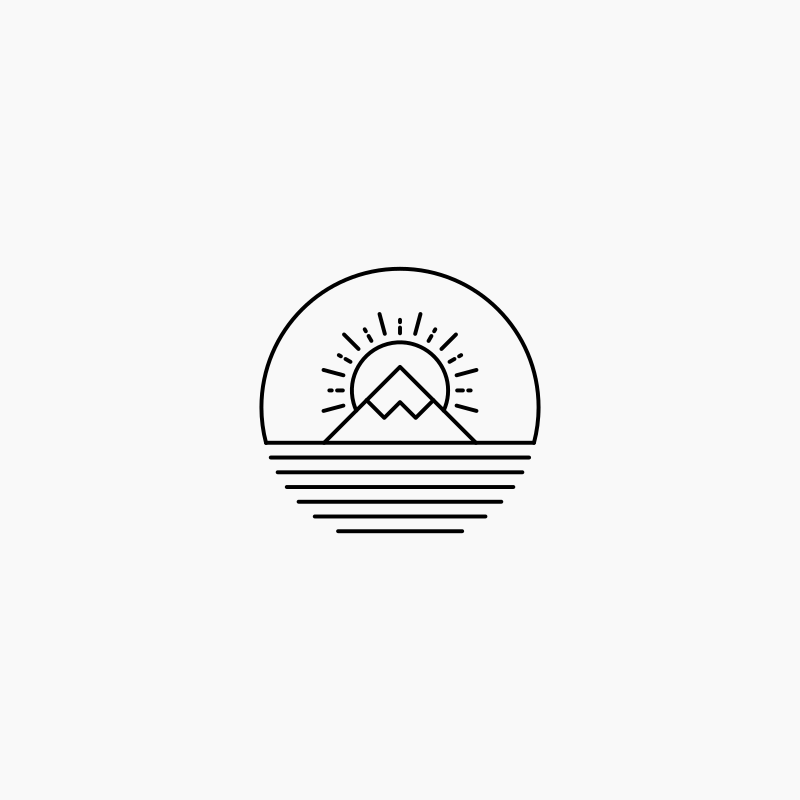 Now we'll create some random rectangles to place over segments of the lines. We'll be using those to break up the lines a bit.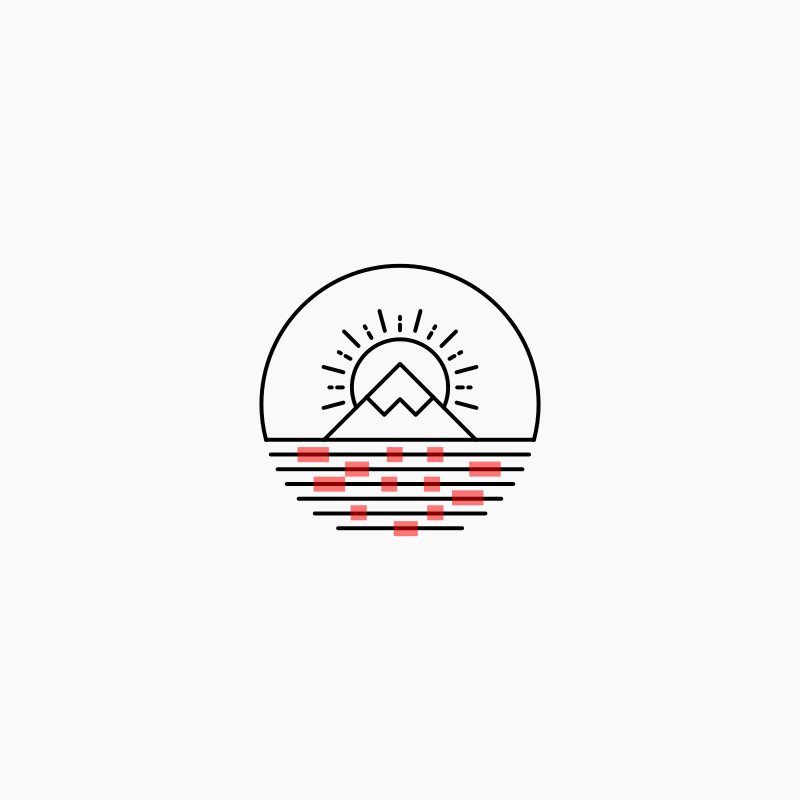 Once broken up, the lines will give the appearance of moving water.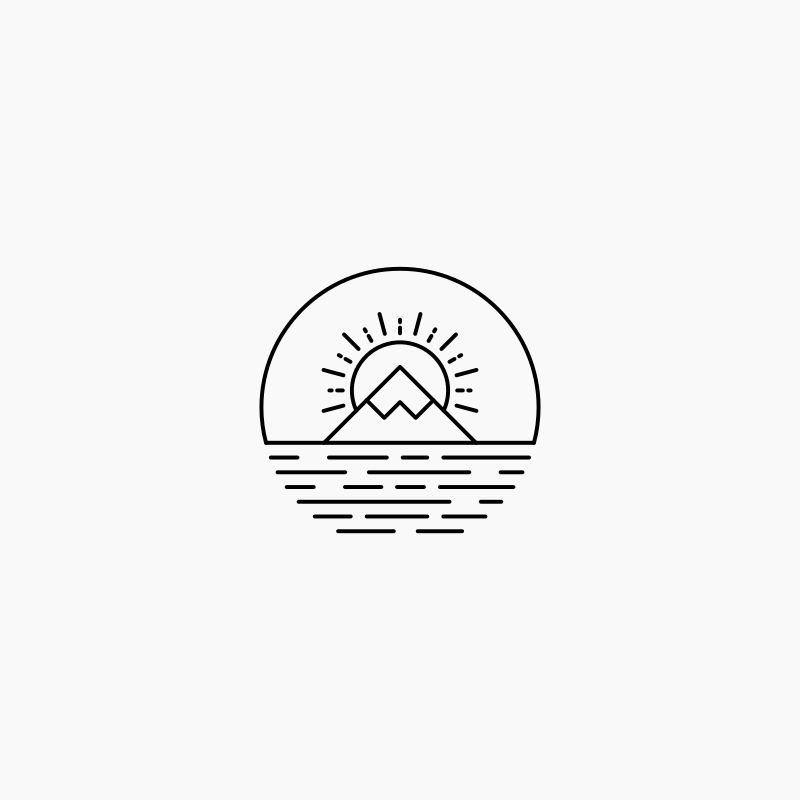 Now we'll create a couple of simple pine trees to complement the design.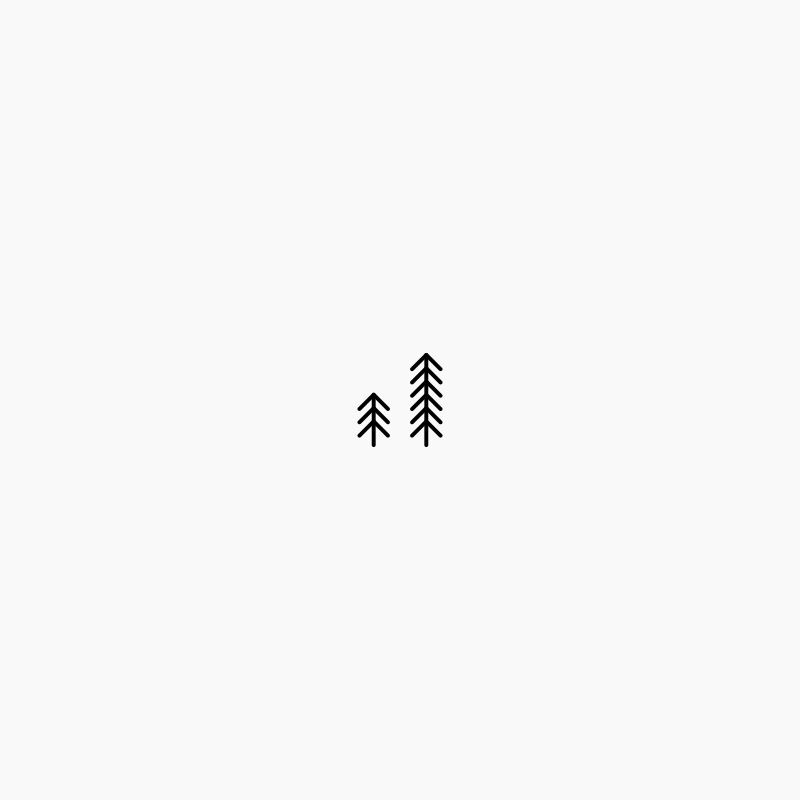 The pine trees will be placed at both side of the design. They make for a nice accent piece that adds a bit more depth to the overall design.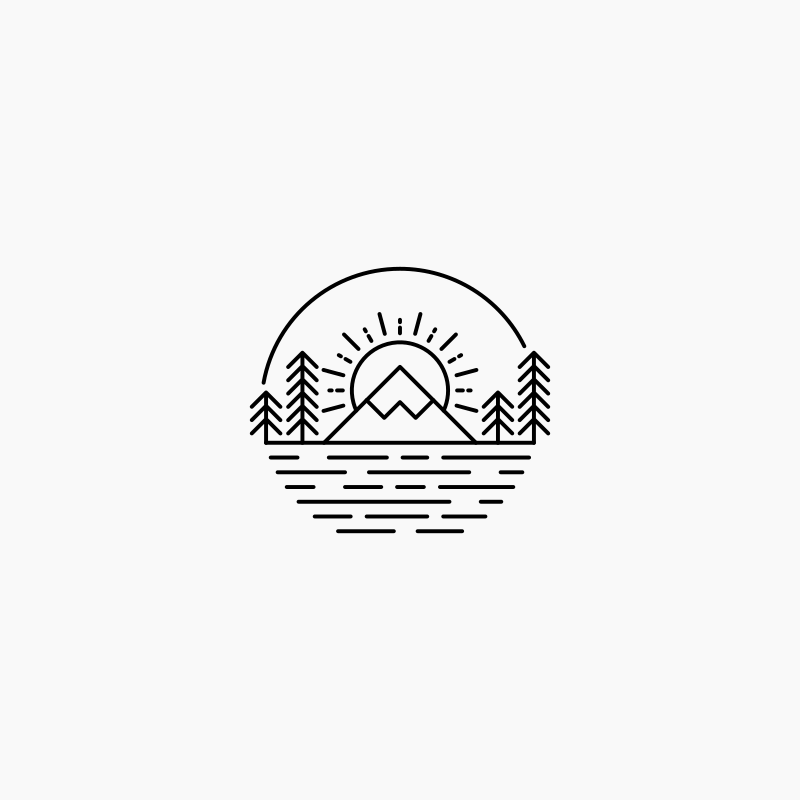 Now we'll wrap some text around the top of the circle as a finishing touch.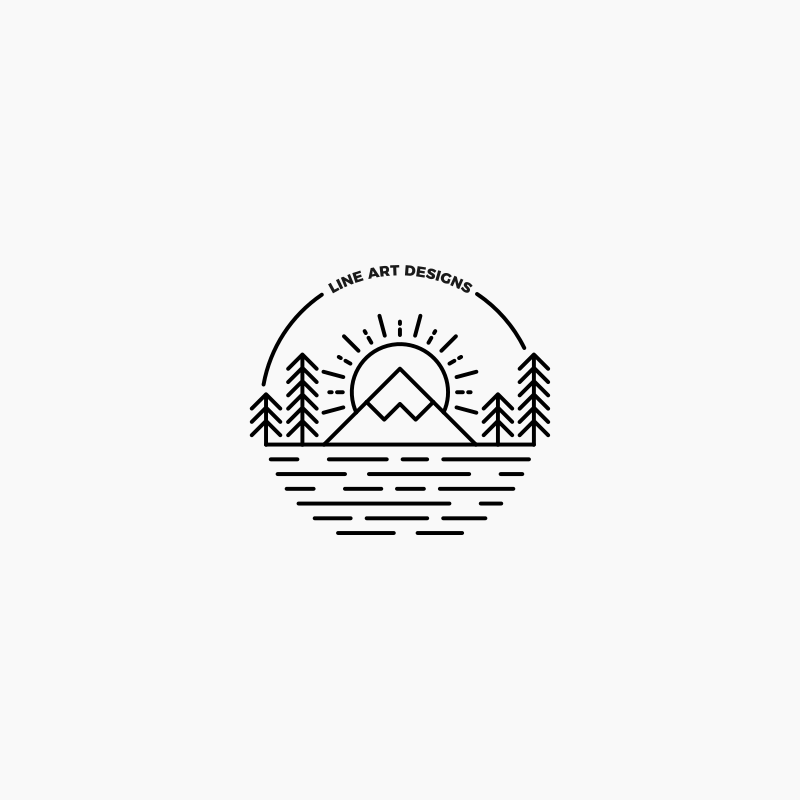 And with that the design is complete! You can color it in however you'd like. Just make sure to convert the strokes to paths once you're finished, as I did in the video tutorial.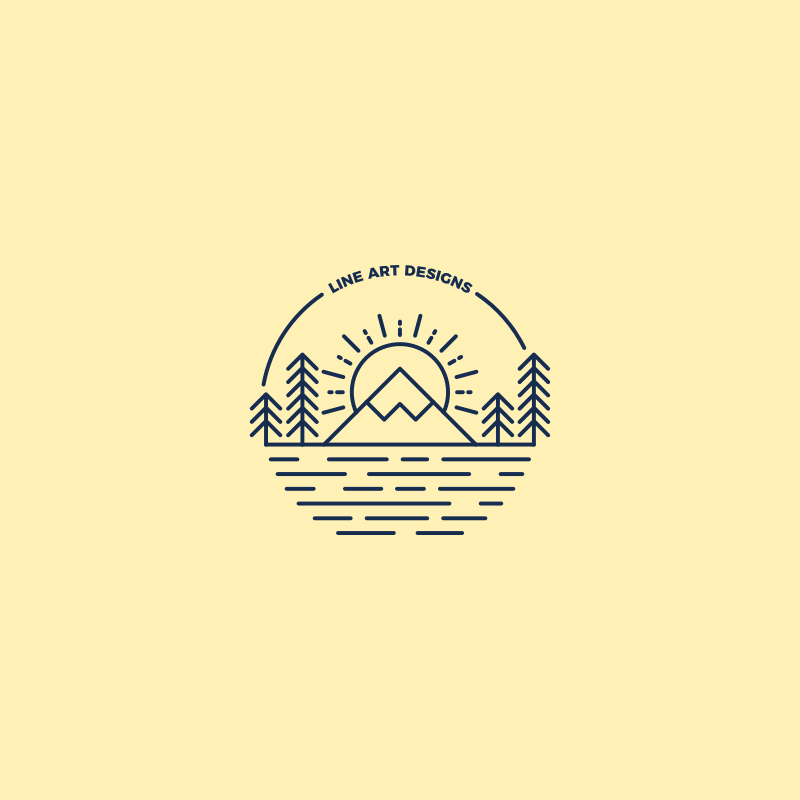 Video Tutorials
Let's take a closer look at how to create these designs using both Inkscape and Illustrator. The following video tutorials will walk you through the entire process with step-by-step instructions and voice narration from Yours Truly.
Inkscape
In 2019 I uploaded this tutorial to the Logos By Nick YouTube channel:
Illustrator
Fast forwards to 2021 and I think it's fair to say the original tutorial — done with Inkscape — was enough of a success to justify demonstrating how to create it with Illustrator:
Conclusion
Despite the many ways in which Inkscape and Illustrator differ, they have more in common than not, and this lesson is a pretty good demonstration of that. The methodology used to create these line style drawings is nearly the same for both applications. I'd say the biggest difference was in creating the rays around the sun. Duplicating objects around a circle works differently for each program.
If you have any questions, or if any part of this lesson was unclear, simply leave a comment below. As always, thanks for watching!
Become A Master of Inkscape!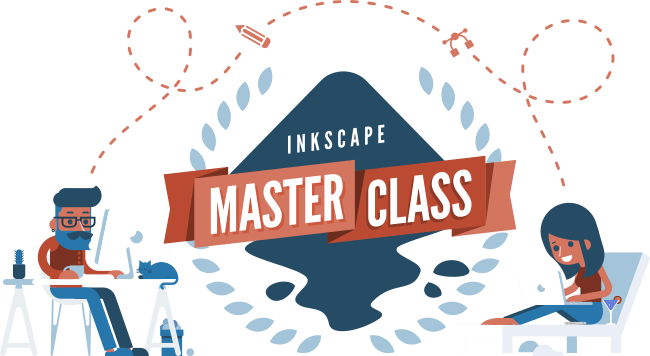 Want to learn more about how Inkscape works? Check out the Inkscape Master Class – a comprehensive series of over 50 videos where I go over every tool, feature and function in Inkscape and explain what it is, how it works, and why it's useful.

Logos By Nick LLC is a participant in the Amazon Services LLC Associates Program, an affiliate advertising program designed to provide a means for sites to earn advertising fees by advertising and linking to Amazon.com. As an Amazon Associate I earn from qualifying purchases. Read affiliate disclosure here.