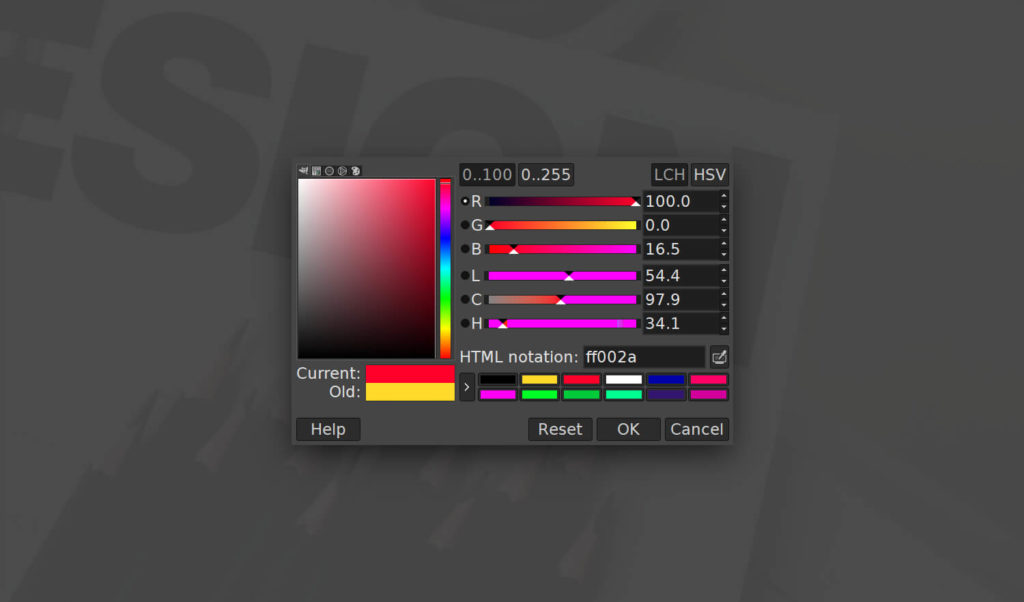 GIMP 2.10 Color Menu Opens Off Screen | Quick Fix
GIMP 2.10 Color Menu Opens Off Screen | Quick Fix
https://logosbynick.com/wp-content/uploads/2018/07/gimp-color-menu-off-screen-1024x602.jpg
1024
602
Nick Saporito
Nick Saporito
https://secure.gravatar.com/avatar/d9a1bc4f29b2352da1ce14ad033328ab?s=96&d=mm&r=g
GIMP recently released version 2.10, and as is often the case with new software releases, there's still some kinks that need to be worked out. In this post I'll be addressing a particular problem that I've been encountering myself since upgrading — the GIMP color menu opening off of the screen.
Learn How To Design Logos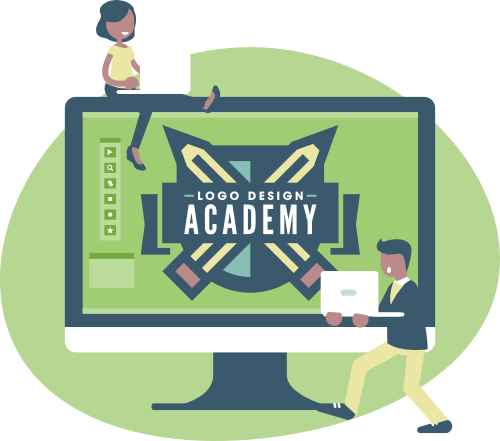 If you want to learn how I come up with logo design ideas, be sure to check out my Logo Design Academy - an interactive 18-part video course where you will learn my entire creative process for coming up with logo ideas and implementing them.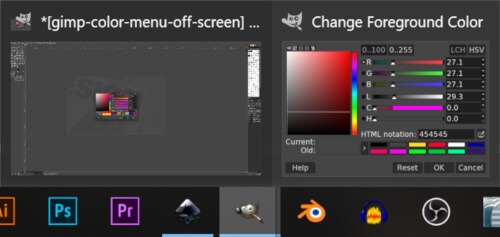 When you click to select your foreground and/or background color, you may notice that the usual color menu doesn't pop up. However, you can see that it's clearly open, as depicted in the above image. You may even be able to hover your cursor over the application's icon and see for yourself. Question is — where did it go? It's a mystery.
This is somewhat similar to a problem I had with Inkscape files opening off screen when using dual monitors. Unfortunately, the remedy for GIMP's version of the problem is different, but still relatively simple.
Color Menu Opens Off Screen: Simple Fix
First, go to Edit and select Preferences from the toolbar at the top of the application.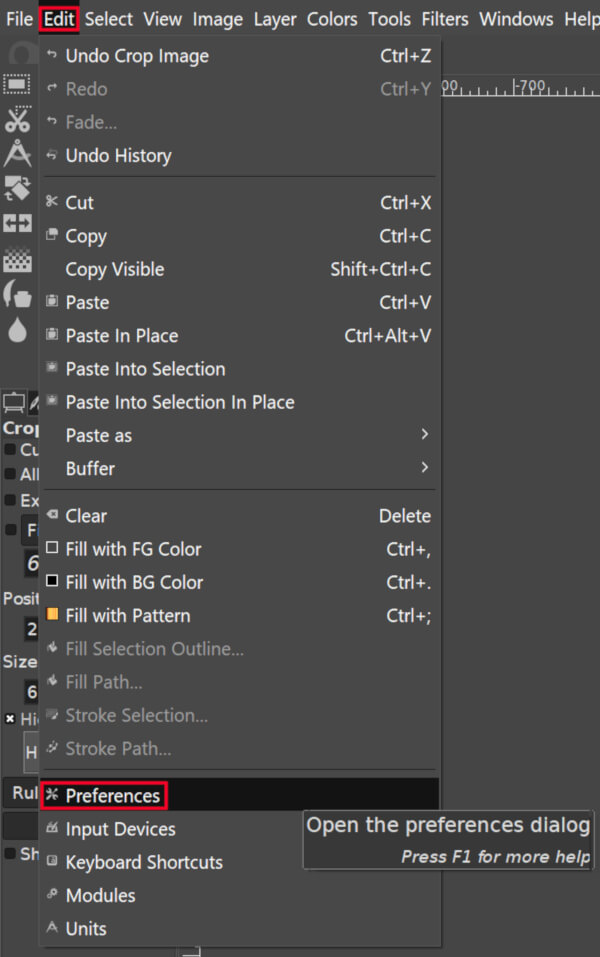 150+ Logo Templates Need a professional logo but have a limited budget? Or are you a designer looking to add to your inventory of design elements? Check out my bundle of 150+ high quality logo templates, all designed by Yours Truly.

This will open the Preferences menu, as depicted below…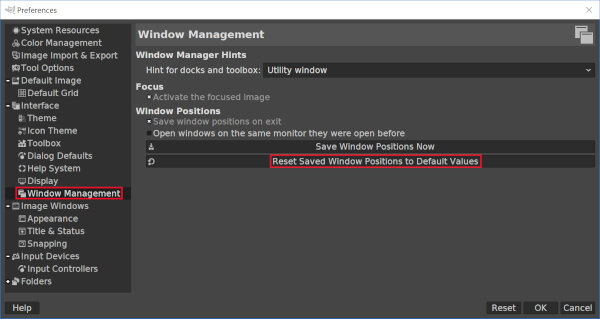 With the Preferences window open, navigate to the Interface area of the menu menu, then select Window Management. Once selected, click the button that reads "Reset Saved Window Positions to Default Values," as depicted in the above image.
Once you've done that, the problem should be corrected and the color menu should appear on your screen once again. The only catch is that you'll have to restart GIMP first, so make sure you've saved what you're working on first, then go ahead and restart GIMP.
I understand it can be quite annoying having to relaunch the application all over again, but unfortunately this is the best we can do until the GIMP team fixes the color menu opening off screen bug. If that doesn't resolve the problem then go ahead and leave a comment below and I'll see what I can do to help.
---
Logos By Nick LLC is a participant in the Amazon Services LLC Associates Program, an affiliate advertising program designed to provide a means for sites to earn advertising fees by advertising and linking to Amazon.com. As an Amazon Associate I earn from qualifying purchases. Read affiliate disclosure here.