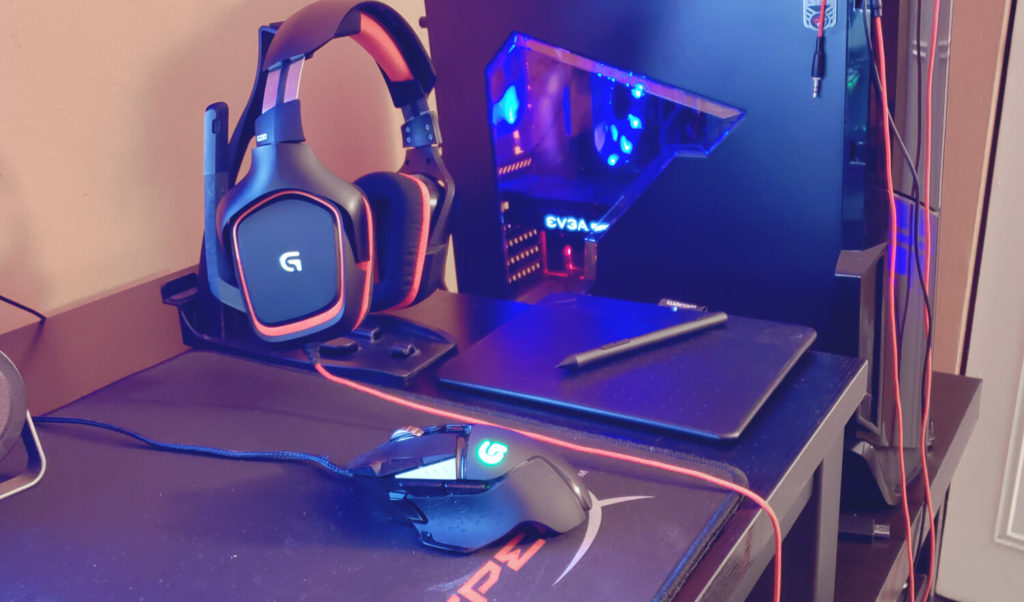 Recommended Graphic Design Studio Equipment for 2018
Recommended Graphic Design Studio Equipment for 2018
https://logosbynick.com/wp-content/uploads/2018/07/graphic-design-studio-equipment-1024x602.jpg
1024
602
Logos By Nick
Logos By Nick
https://logosbynick.com/wp-content/uploads/2018/07/graphic-design-studio-equipment-1024x602.jpg
Over the past 7 years that I've spent as a graphic designer, I've learned the importance of having the right hardware. Proper graphic design studio equipment helps you get your job done quicker and more efficiently, saving you both time as well as money in the long run. In this post I'll be sharing some of the equipment I'm currently using myself and what I recommend.
Recommended Graphic Design Studio Equipment
Updated Computer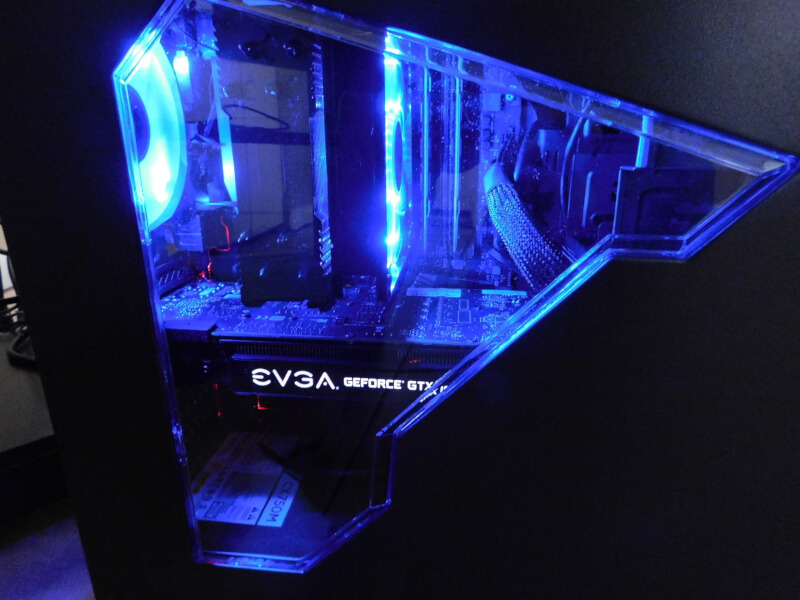 If you want to be able to load and run your design software quickly, seamlessly, and without lag or slowdown, you're going to need something a little more powerful than the standard consumer-grade computer.
For standard vector and raster design (like what you would do with Photoshop and Illustrator,) I would recommend getting a processor with a speed of at least 4.0 GHz (I'm personally a fan of the i7 by intel) and look for a minimum of 16 GB of DDR4 memory. If you can afford more, even better.
If you're doing 3D, animation and/or video, you'll definitely want to get something with a dedicated GPU.
Click here to see my current rig that I built last year.
Dual Monitors
Trust me when I say that adding dual monitors to your graphic design studio equipment will make your life immeasurably better as a graphic designer. You can be doing your work on one screen and watching a Youtube video on the other. Or, you can have your mood/inspiration board on that screen so you can just glance over at it instead of having to minimize windows over and over.
As far as monitors go, anything with 4K resolution should be just fine. 4K is very quickly becoming the standard, so it won't be very long until you're left behind if you settle for less.
I'm currently using a Samsung 28″ 4K LED as my primary screen. The other monitor is an old 1080p unit that I bought back in 2010 and will be replacing pretty soon.
Wacom Tablet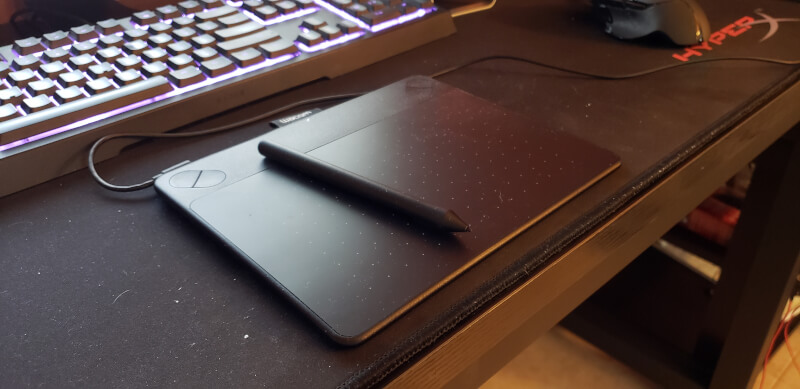 I've always been comfortable enough with a mouse and keyboard, but earlier this earlier I decided to give the Wacom Intuos drawing tablet a try and haven't looked back since.
I'm not much of a freehand artist myself, but this tablet has come in handy when creating calligraphic letters and text for logos. It takes a little while to get used to, but once you've adjusted it to your own preferences and have a feel for how it functions, it's an absolute time-saver and a lot of fun to experiment with. Definitely a worthy investment.
A Good Mouse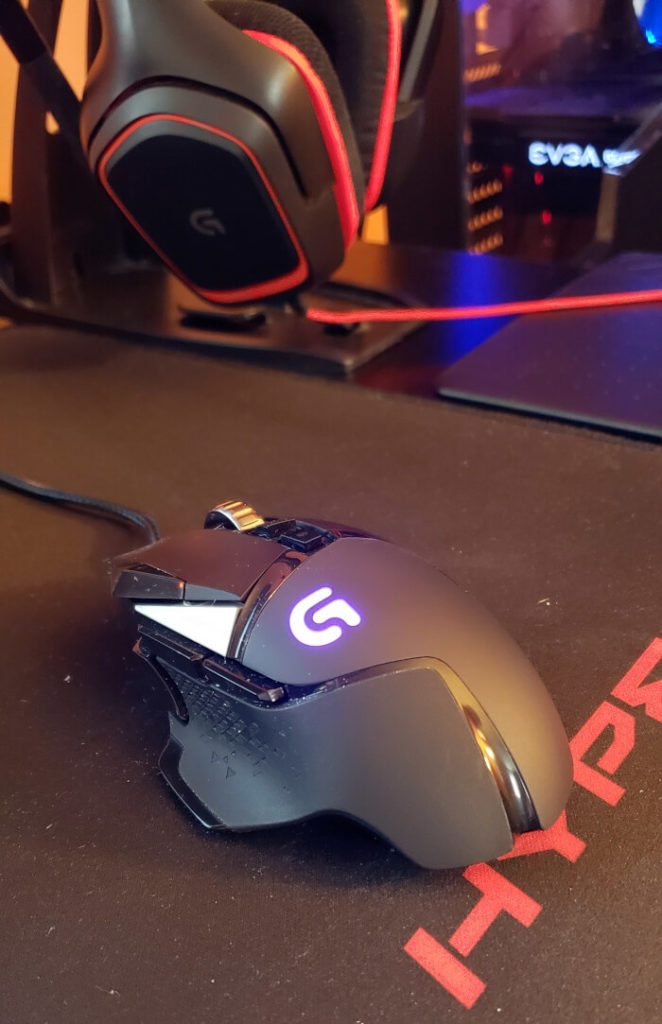 An advanced mouse makes your life easier as a graphic designer because it has adjustable speed settings built in. This means that if you're masking a texture or cropping fine edges, you can adjust the cursor's sensitivity accordingly.
It's also convenient in that it has forward and back buttons built in. This isn't related much to design, but it's great to navigate through folders and web pages using those buttons instead of having to click the forward and back buttons of the UI.
I'm currently using the Logitech G502. It comes with 11 programmable buttons that you can bind to whatever keyboard functions you'd like. For example, I have Shift and Control programmed into 2 of the buttons so I can execute those functions without needing the keyboard. It makes life very easy as a graphic designer.
External Hard Drive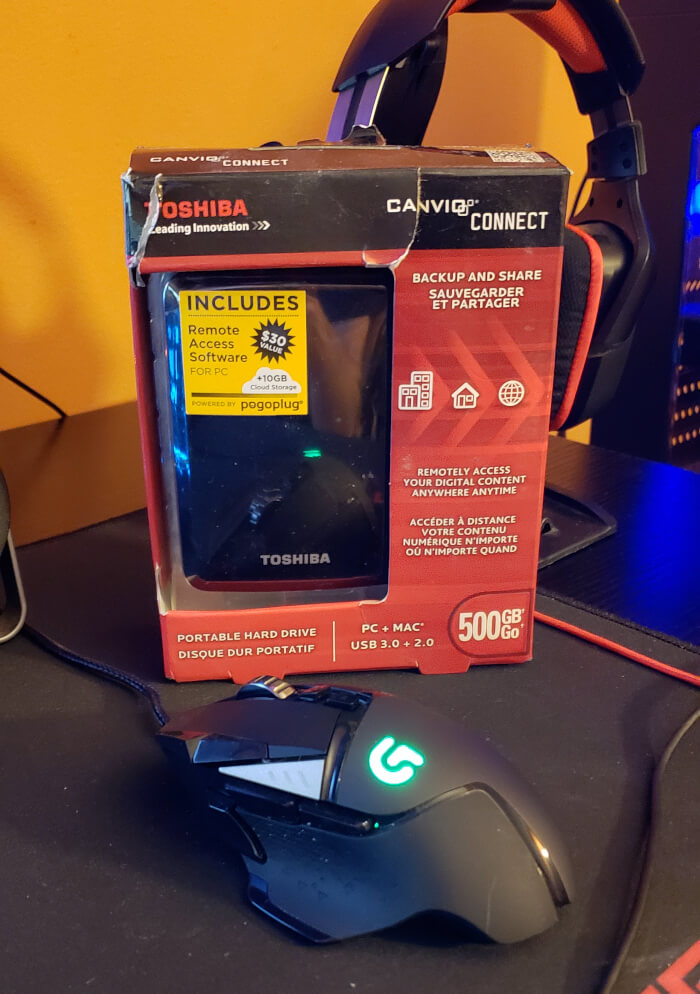 As the old saying goes, if it doesn't exist in 3 different places, it doesn't exist at all. And graphic design work is no exception to that.
You're going to need an external hard drive to add to your collection of graphic design studio equipment in order to back up client work and other important files. For example, I use one to back up my website every month instead of letting it fill up my primary drive.
I got the Toshiba hard drive depicted above back in 2013 when storage was a little more expensive, so you can probably get 1 TB for roughly the same price I paid for 500 GB back then.
Mechanical Keyboard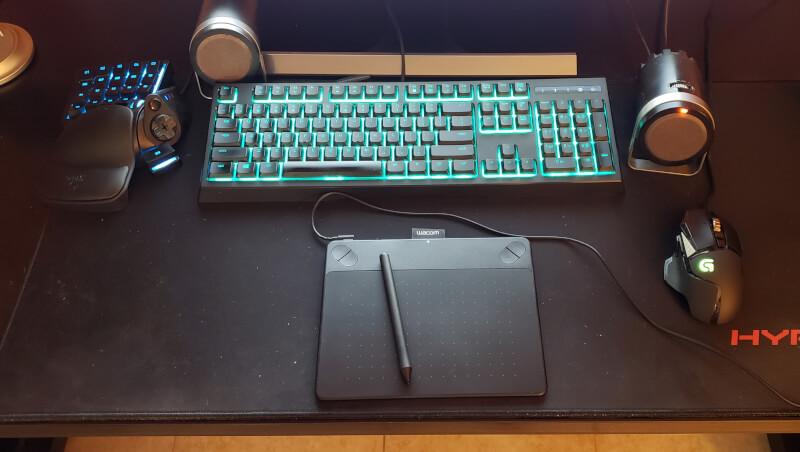 Mechanical keyboards aren't a necessity, but they will make your life easier as a graphic designer.
Aside from the clicking sounds of the keys being so satisfying, it's good to have a well made device that was designed to withstand the daily wear and tear that its consumer-grade counterparts can't. The back lighting is also nice because you can actually see the keys at night (and it just makes the room look cool.)
I've been using the Razer Ornata Chroma for the past year and I don't have a single bad thing to say about it. It's an excellent device!
Headset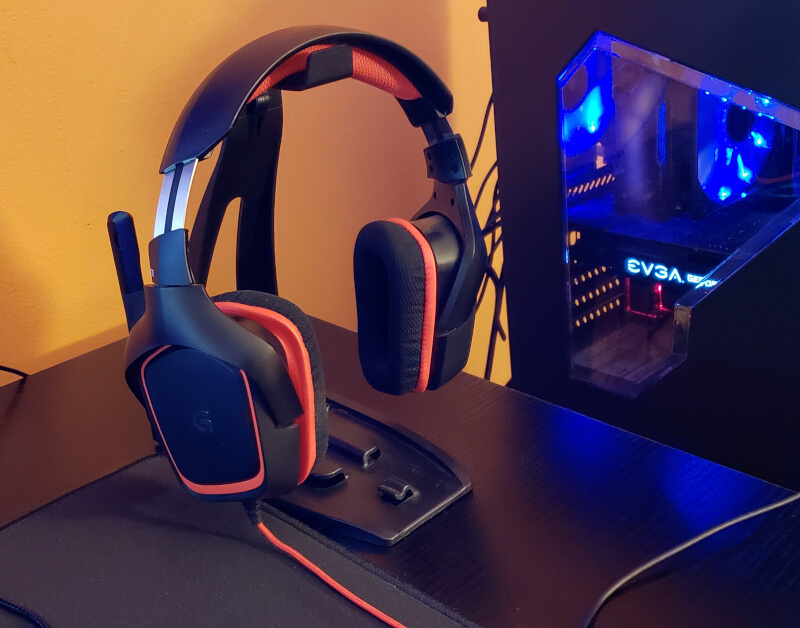 Having a good headset also ins't a necessity, but trust me when I say it'll make your life easier as a graphic designer. It allows you to listen to music, podcasts and watch videos while you're working, but without anyone else in your house having to hear it as well. This is useful during those late-night design sessions where I want to get my design work done and listen to some music without waking anyone up.
It also helps to have a microphone built in so you can take client calls directly at the computer without having to use your phone.
I use the Logitech G230. It's a well made headset that sounds fantastic, and it comes with a volume adjuster and mic on/off switch so you don't have to do that through your operating system.
Surge Protector with Battery Backup
One thing that often gets overlooked by anyone who works from a computer is the importance of having a surge protector, preferably with battery backup.
Here in Philly we get some pretty nasty storms in the summer, and it's not uncommon for the power to briefly go out. The APC UPS Battery Backup and Surge Protector will protect your graphic design studio equipment and keep everything running in the event of a power outage. This way you'll be able to save whatever you're working on and shut your computer down properly. It will also protect your devices in the event of a power surge.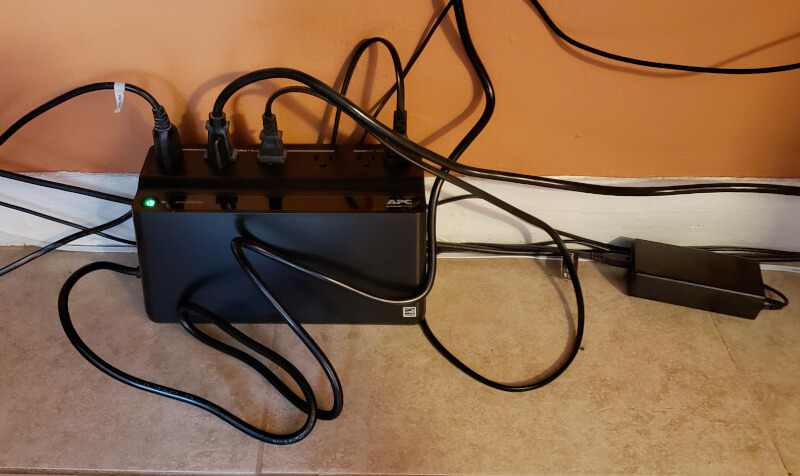 I just picked mine up last weekend. Luckily I haven't had to find out whether or not it works, but it's assuring to know it's there.
A Comfortable Chair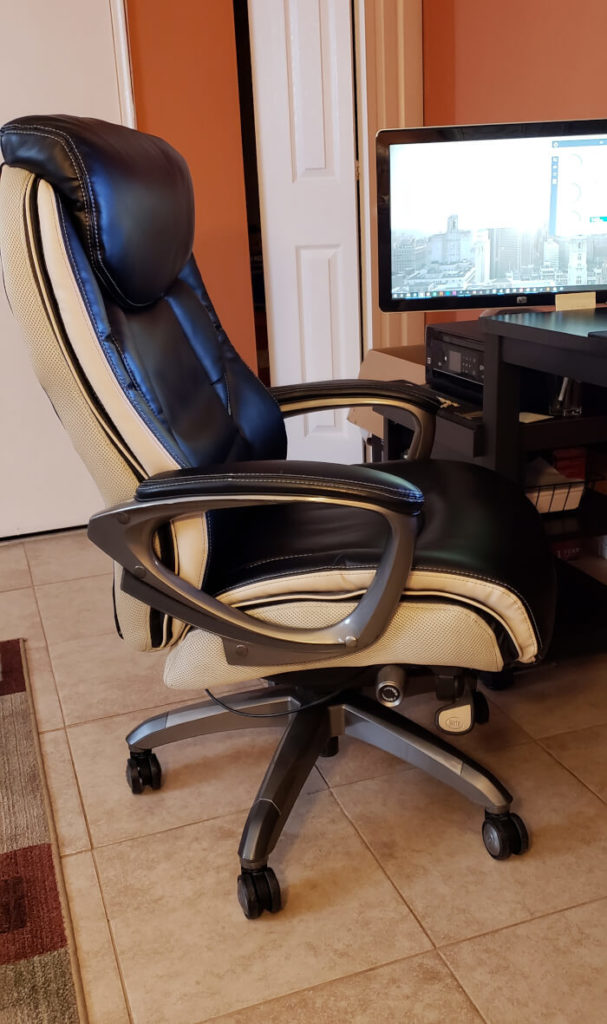 Finally, no graphic design studio equipment collection is complete without a comfortable computer chair. If you're going to be spending 8+ hours sitting in a chair every day, it better be comfortable.
I got the Serta Smart Layers Executive Tranquility Chair back in 2016 and have enjoyed every minute I've spent in it. It's big, sturdy and comfortable. It feels like you're sitting on a couch. And it's easy to assemble as well.