In today's tutorial I'll be demonstrating how to use GIMP to reduce the file size of your PNG images by 70%, and without losing much quality.
Why Reduce File Size?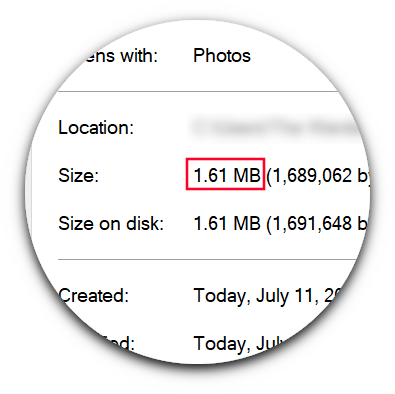 If you've ever created a website that you wanted to do well in Google Search, you probably already know that site speed is a significant factor. The size of your image files can drastically impact your site's load time. As designers we have a tendency to be meticulous with things like clarity and resolution, and often sacrifice file size in favor of that. When it comes to creating graphics for the web, this is a problem.
Another reason you may need to reduce the file size of your PNGs is because you're uploading them to a website that has file size limits. I ran into this problem myself when I was creating some banner ads for Google's display network.
Third Party Services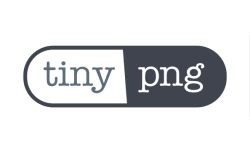 There's a variety of free online tools that you can use to reduce the size of your PNG files while maintaining respectable image quality. One tool in particular that I've used in the past is TinyPNG. If you're using something like Inkscape or GIMP to create your graphics though, you don't necessarily have to resort to using third party services to accomplish this. It can be done directly in GIMP before you export your image!
Using GIMP To Reduce PNG File Size
To get started, simply open up your image with GIMP and go to Image > Mode and select Index.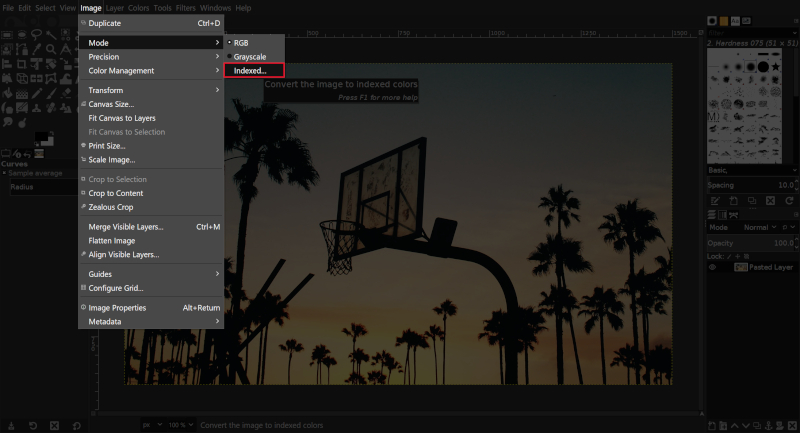 This will bring up the Indexed Color Conversion menu.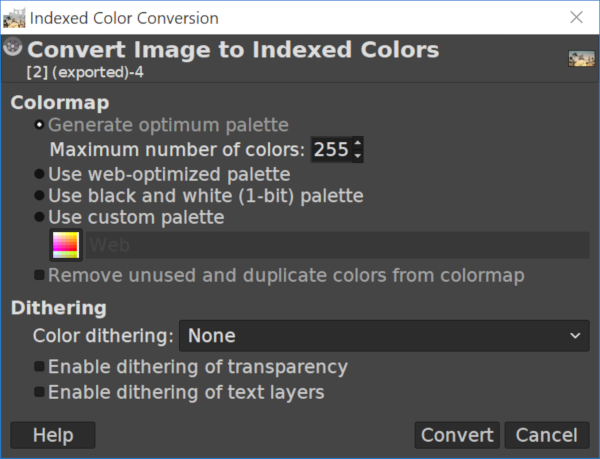 By default, "Generate optimum palette" will be selected and the maximum number of colors should be set to 255. Leave those values just as they are (or set those values if GIMP didn't default to them) and click Convert.
Now, go ahead and export your image as a PNG file. Upon export, you'll be prompted with the following export menu…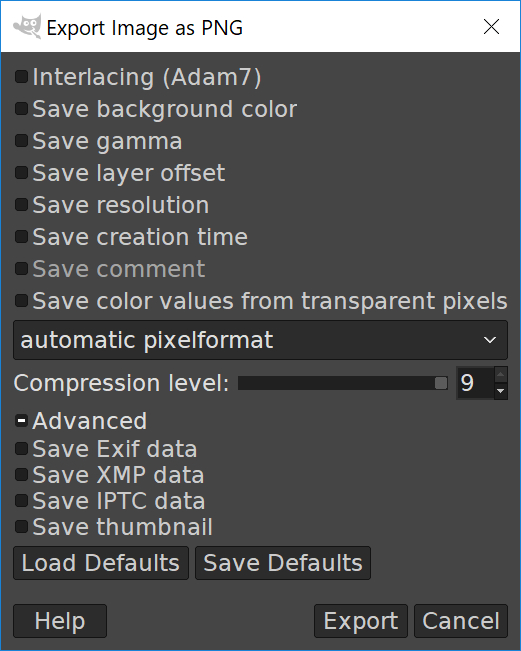 Open up the Advanced column and make sure you have unchecked absolutely everything listed in the entire menu. This is all useless information that needlessly takes up disk space. Don't worry about  preserving thumbnail or timestamp data. This information is automatically captured by your operating system anyway.
Once you've done that, go ahead and click Export and check the file size.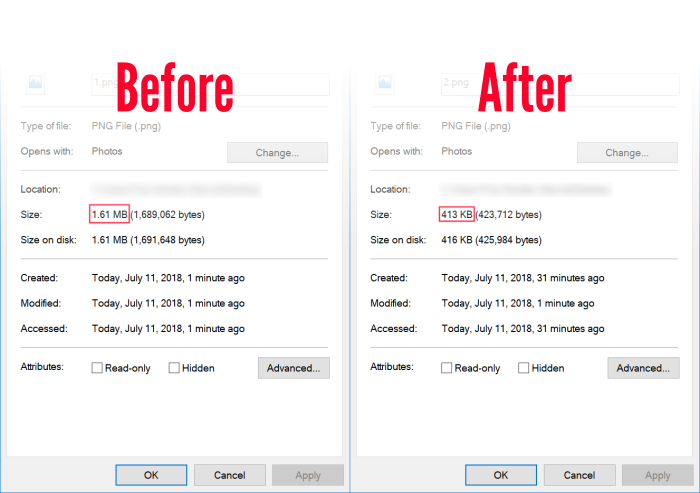 As you can see, stripping down the photo's colors to just 255 reduced the PNG file size dramatically.
As for quality loss, here's a before and after comparison…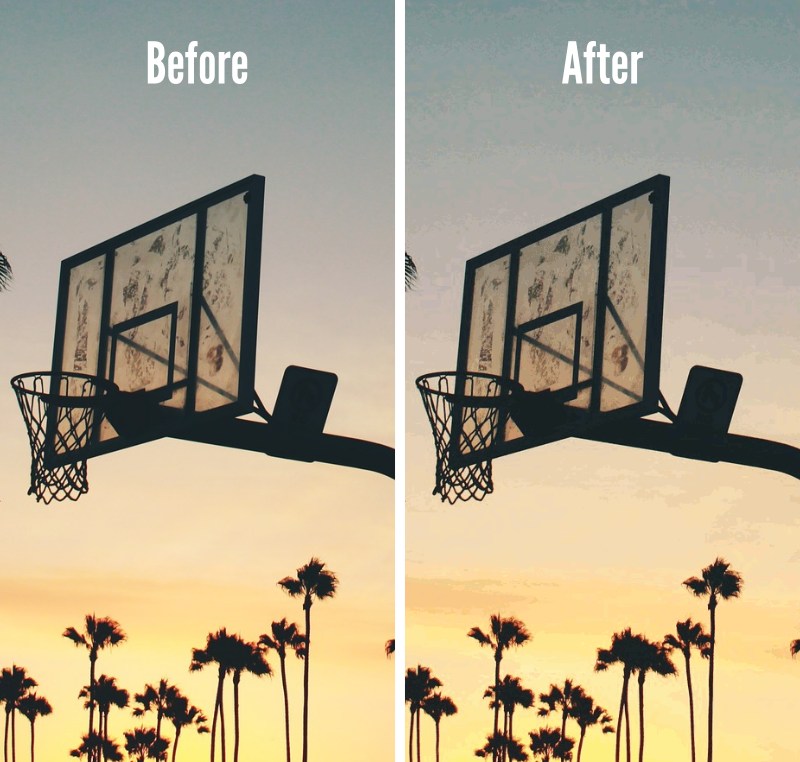 You'll notice that the image on the right is slightly more pixelated than it originally was, but unfortunately this is the compromise we have to make when creating graphics for the web.
If you want your site to load quickly for users with slower internet speeds — and prevent them from bouncing from your page — you'll have to make sure your site loads in a reasonable amount of time. There's a variety of factors that impact this, but image file size is a factor that certainly should not be ignored.
Master The Software
Want to learn everything there is to know about your favorite design apps? Check out our interactive video courses and private community for getting help when you need it!
The Inkscape Master Class

A comprehensive series of 60+ videos where I explain every tool and feature in Inkscape.

Affinity Designer Master Class

A series of 80+ explainer videos where I go over every tool and feature in Affinity Designer.

The Illustrator Explainer Series

A series of 100+ explainer videos where I go over every tool and feature in Adobe Illustrator.

The Logo Design Academy

An 18-part video series teaching my entire creative process for designing logos, from start to finish.
This post may contain affiliate links. Read affiliate disclosure here.