Create Isometric Block Letters with Adobe Illustrator
Create Isometric Block Letters with Adobe Illustrator
https://logosbynick.com/wp-content/uploads/2019/07/illustrator-isometric-letters-1024x602.png
1024
602
Nick Saporito
Nick Saporito
https://secure.gravatar.com/avatar/d9a1bc4f29b2352da1ce14ad033328ab?s=96&d=mm&r=g
In this tutorial I'll be demonstrating how you can use Adobe Illustrator CC to create individual colored Lego bricks that you can stack on top of each other and arrange into isometric letters and numbers. This is a tutorial I previously made with Inkscape.
Logo Design Guide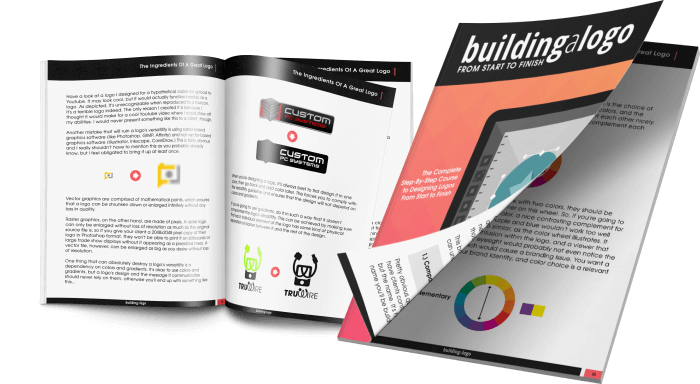 Curious about the creative process that inspires me to come up with design ideas and how I go about executing them? Be sure to check out my logo design guide for a look behind the scenes at my systematic approach to coming up with design ideas.
The following is just a brief overview of the steps taken to create these letters. Please refer to the video tutorial at the top of the page for complete step-by-step instructions.
Isometric Block Letters
The first thing we're going to do is create the outline of a single Lego brick by using the Polygons tool, then using the Pen tool to manually draw in the sides. Once that's done, we'll create several ellipses to represent the connecting bit at the top, then reshape them using the Shape Builder tool. You can see a breakdown of the steps below.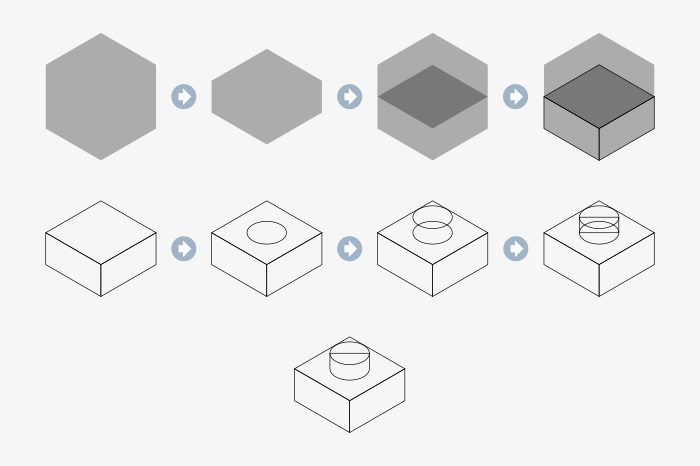 Again, refer to the video tutorial for complete instructions on how to do this.
Once we've established the outline of the block, we can color it in using the following color palette. Simple copy the image and paste it onto your artboard in Illustrator.
150+ Logo Templates Need a professional logo but have a limited budget? Or are you a designer looking to add to your inventory of design elements? Check out my bundle of 150+ high quality logo templates, all designed by Yours Truly.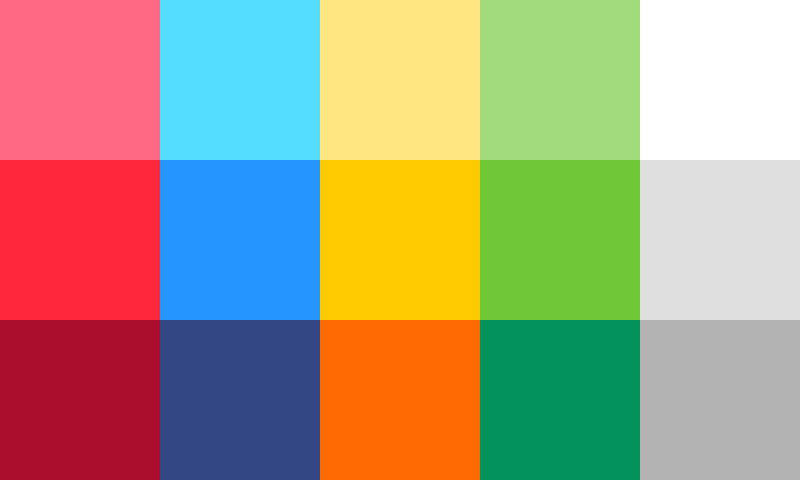 We'll be creating 5 different colored bricks, each containing 3 different shades of their respective color. Then we'll be duplicating the side pieces, swapping out their colors, arranging them to the back, and lowering them slightly to create a slight lip at the bottom of the block. This will be used as visual separation between each block as we stack them on top of each other later on.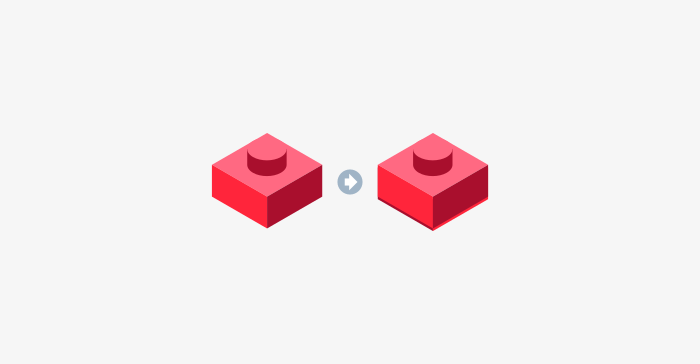 We can now create duplicate copies of the block and manually color them in using the color palette referenced above.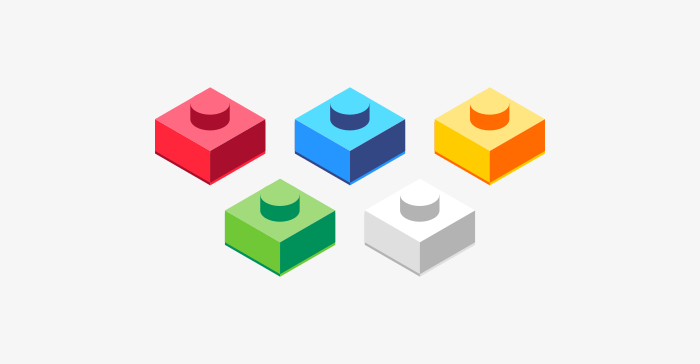 You can now make copies of these individual blocks and use them to create isometric numbers, letters, symbols, or whatever else you'd like.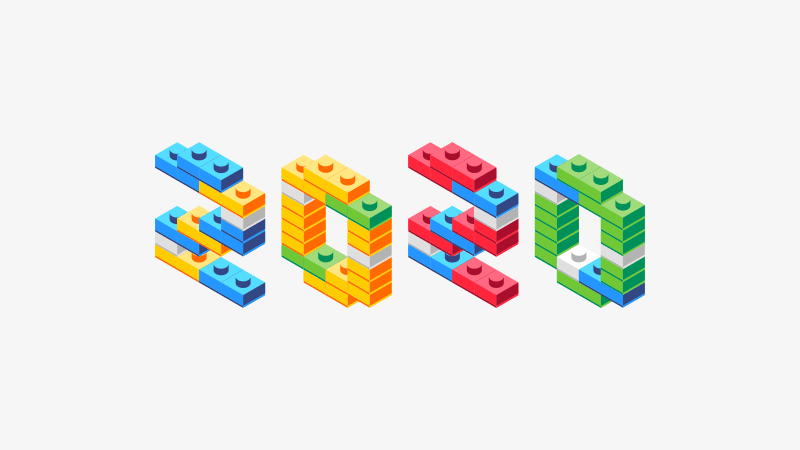 Understanding where to place the bricks in order to create your desired numbers/letters can be a little tricky, so you'll probably have to play around with it a bit to get a feel for how to construct them. You could mimic the placement of my blocks in the example image above, or you could look up other isometric designs to emulate.
If you have any questions let  me know, and as always, thanks for watching! Get 20% Off All Products
Join the Logos By Nick mailing list to be notified of new posts and receive 20% off all courses, templates, and learning materials. Your information won't be shared with any third parties and you will never receive any kind of SPAM or promotional email from me.
Logos By Nick LLC is a participant in the Amazon Services LLC Associates Program, an affiliate advertising program designed to provide a means for sites to earn advertising fees by advertising and linking to Amazon.com. Read affiliate disclosure.