In this tutorial I'll be demonstrating how to use Inkscape to take an object and repeat it along the contours of a shape. To do this we'll be using a handy path effect called Pattern Along Path.
The following is just a brief overview of the steps taken to create this effect. For complete step-by-step instructions I would highly recommend that you watch the video tutorial below:
Creating Patterns Along a Path in Inkscape
The following depiction outlines what we'll be able to do. The object to the left will be repeated along the shape of a circle and a wavy line, as indicated on the right.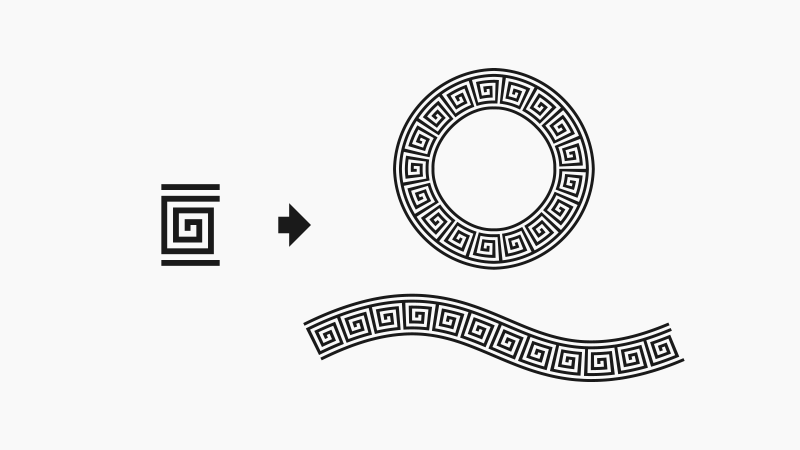 The first thing we need to do is start out with an object. It can be any object you want — a circle, a square, stars, letters, etc. For this tutorial I'll be using the following design because I think it makes for a neat pattern when repeated. Copy the object to your clipboard by selecting it and pressing control + c on your keyboard. Then, create the path that you'd like to repeat it along. For this example I'll be using a circle. Select the circle then navigate to Path -> Path Effects and choose Pattern Along Path from the drop down menu and click Add. Nothing will happen to your design just yet, but the Pattern Along Path menu should populate.
In the menu, select "Repeated, stretched" from the drop down menu, then click the lock icon on the right hand side that reads "link" when you hover your cursor over it.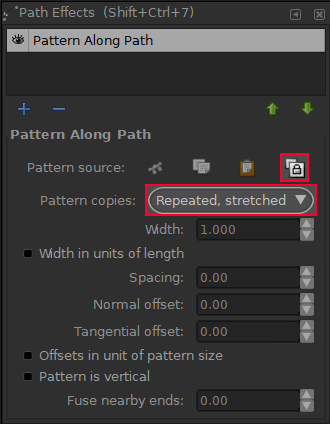 Once you click the link button, it will tell Inkscape to take whatever you have copied to your clipboard and wrap copies of it around your selected path…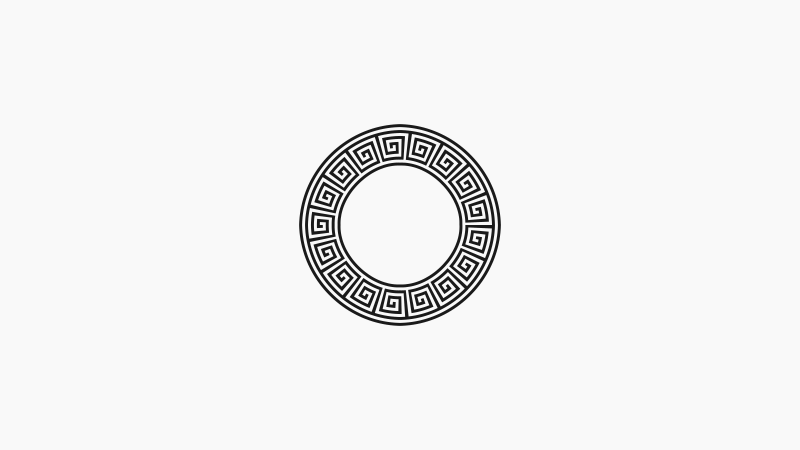 This can work with any path you'd like! Here's how it looks applied to a wavy line…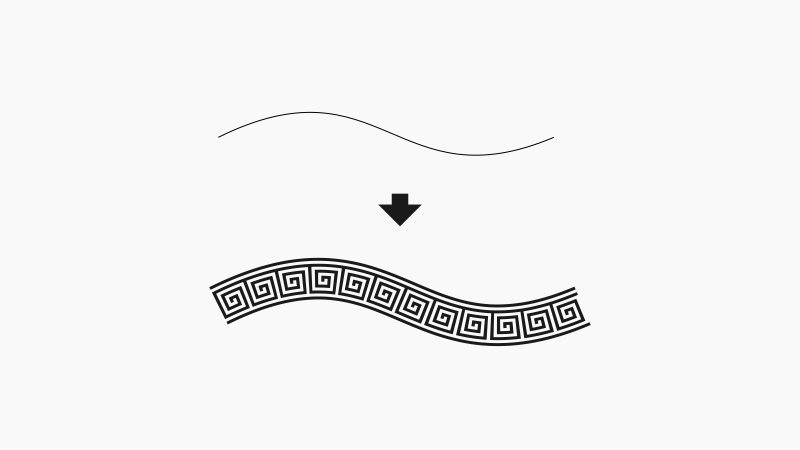 And there's a lot more that the pattern along path feature can do, like add spaces between each object, stretch out a single object rather than repeat it, etc. I would recommend you play around with it a bit and let your creativity run wild!
This post may contain affiliate links. Read affiliate disclosure here.