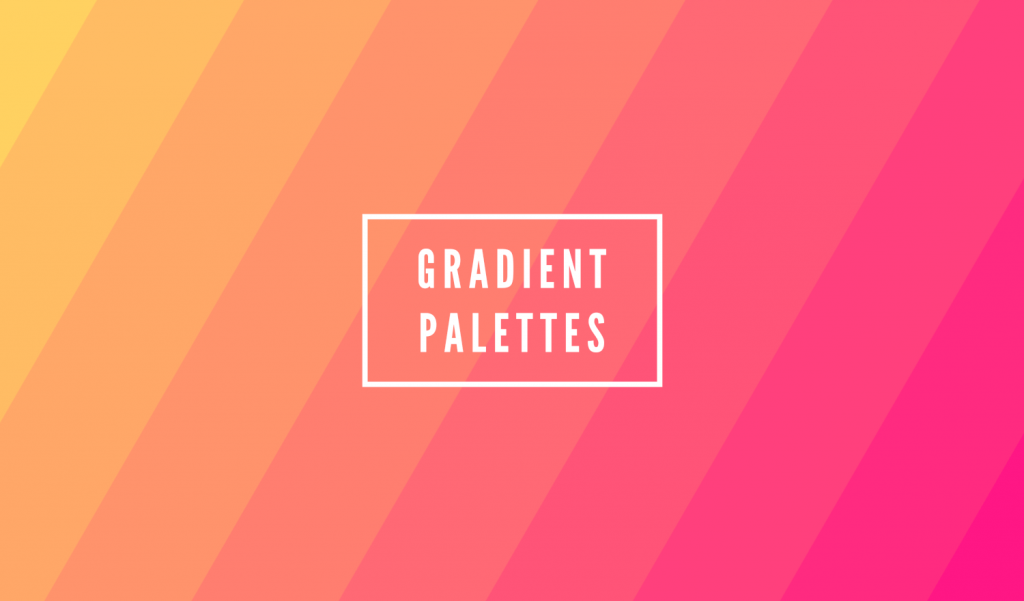 Create Custom Swatches in Inkscape
Create Custom Swatches in Inkscape
https://logosbynick.com/wp-content/uploads/2018/08/gradient-color-palettes-inkscape-1-1024x601.png
1024
601
Nick Saporito
Nick Saporito
https://secure.gravatar.com/avatar/d9a1bc4f29b2352da1ce14ad033328ab?s=96&d=mm&r=g
In today's tutorial I'll be demonstrating two things — first, how to create a gradient color palette between two different colors where it appears as if it's a gradient, but it's really just a series of individual colors. Then, I'll be demonstrating how to create custom swatches within Inkscape from that same series of colors.
Logo Design Guide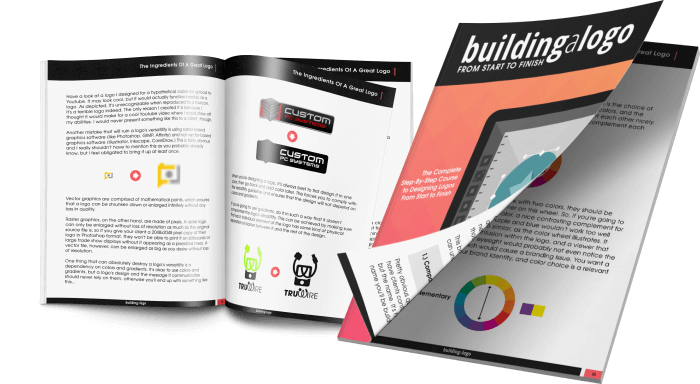 Curious about the creative process that inspires me to come up with design ideas and how I go about executing them? Be sure to check out my logo design guide for a look behind the scenes at my systematic approach to coming up with design ideas.
This is something that comes in handy if you're coloring in a graphic and would like to use a specific theme, like in the following example…

Gradient Color Palettes
First, create two squares and color them in with the two different colors you'd like to create your palette from. For this example I'm using yellow and pink, but you can use whichever colors you'd like.

150+ Logo Templates

Need a professional logo but have a limited budget? Or are you a designer looking to add to your inventory of design elements? Check out my bundle of 150+ high quality logo templates, all designed by Yours Truly.
Next, we're going to use the Interpolate extension (Extensions > Generate from path > Interpolate).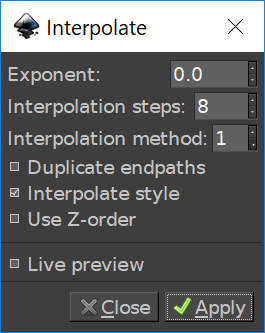 Set the values as depicted in the above image. Please note that the interpolation steps input reflects how many different colors you'd like in your palette + 2. For this example I'm creating a swatch with 10 colors, so I input 8. The reason for this is because two of those colors are defined by the two squares you've already created.
Become A Freelance Designer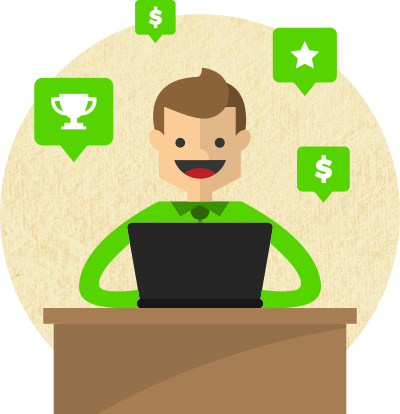 Ready to start earning money with your design skills? Check out my freelancing guide to learn how you can get hired for freelance design projects, even if you have no experience or formal education!
Once applied, a series of objects reflective of your simulated gradient will be generated…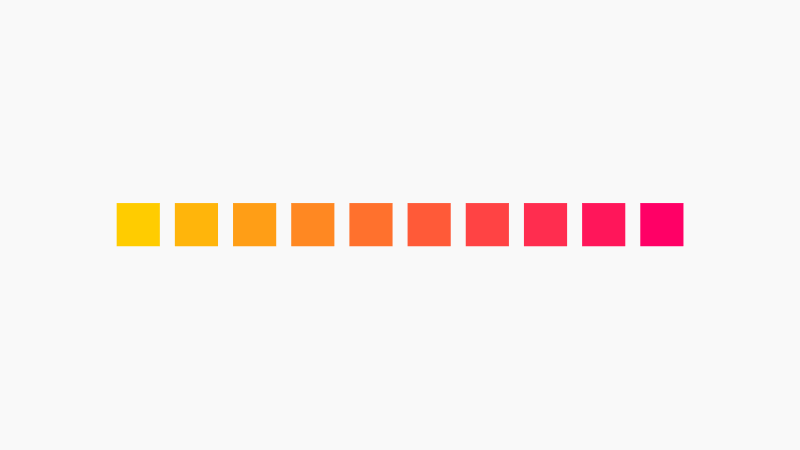 Now it's time to create our custom swatch.
Custom Swatches in Inkscape
To add a color to a swatch, simply select one of the squares, and in the Fill and Stroke panel, click the Swatch button.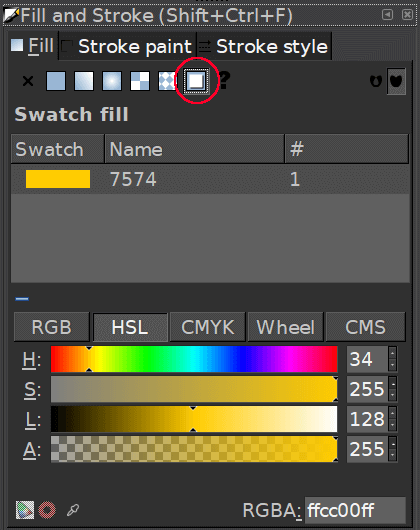 You won't notice anything happen on your screen, but the color of the selected object will be added to your swatch. Now, go through the rest of the squares and do the same thing.
To view your custom swatch, simply open the Swatches menu by going to View > Swatches.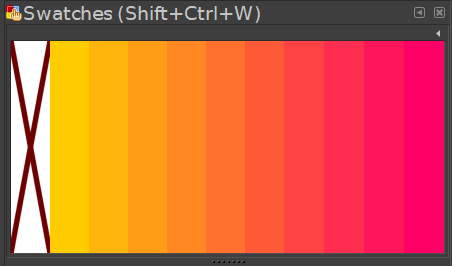 And there's your newly-created gradient color palette! You can now use those colors to color in objects the same way you would using colors from Inkscape's stock color menu.
Video Tutorial
For step-by-step instructions with voice narration, please watch the video tutorial below. If you have any questions, comments or concerns, simply leave a comment. As always, thanks for watching! Join The Mailing List
Be notified of new posts and receive 20% off all design templates and learning materials!
Logos By Nick LLC is a participant in the Amazon Services LLC Associates Program, an affiliate advertising program designed to provide a means for sites to earn advertising fees by advertising and linking to Amazon.com.