In today's tutorial I'll be demonstrating how you can use Inkscape to easily create gradients that wrap in a circle going around a central point, otherwise known as conical gradients. Skip down to the bottom of the page if you'd just like to watch the video tutorial.
Inkscape has always made it easy for us to create radial and linear gradients, but for the longest time, other gradient types — like mesh and conical — weren't possible. Creating such elements meant using other software.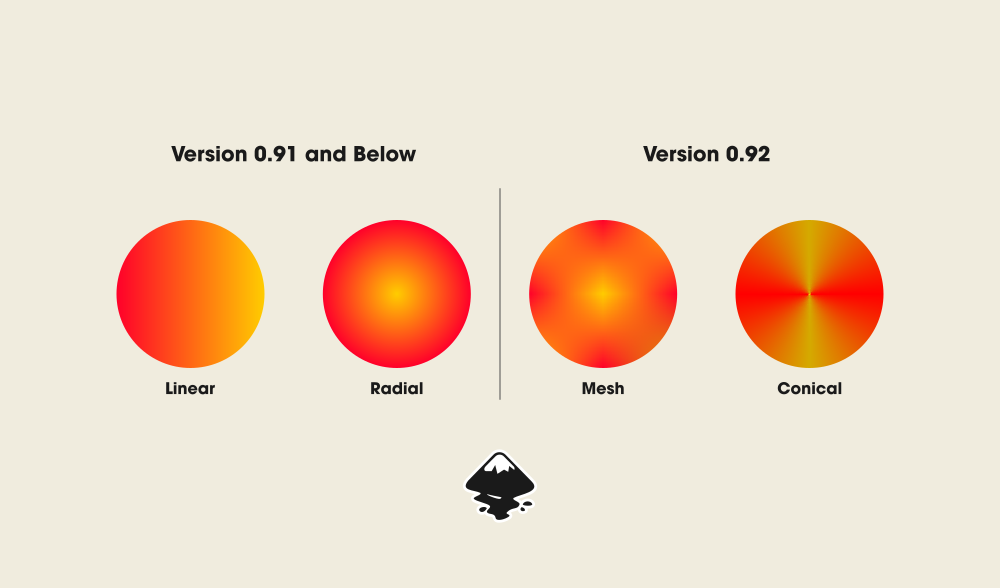 Thankfully that changed with Inkscape's most recent release. There's now an added tool in the left-hand toolbar called Create and edit meshes, but you must be using Inkscape version 0.92 (or later, if you're reading this in the future) in order to have access to it. If you're not sure which version on Inkscape you're using, just go to Help > About Inkscape and a menu displaying the version type shall appear.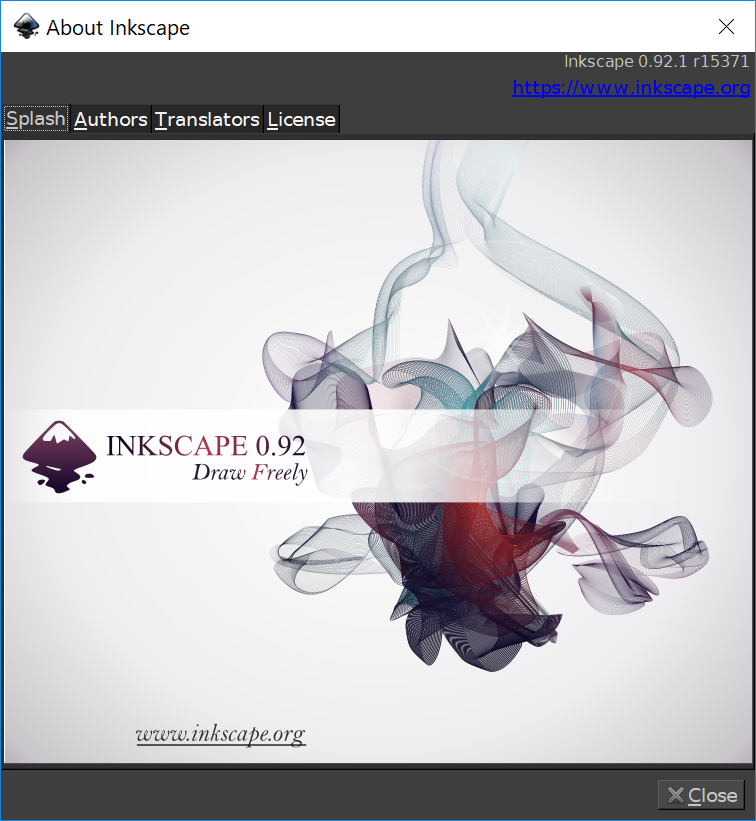 If it turns out that you're using an older version, go ahead and upgrade to version 0.92 before continuing on with the tutorial.
Creating Conical Gradients with Inkscape
Once you have version 0.92 up and running, simply grab the Create circles and ellipses tool (F5) and create a perfectly round circle on the canvas. It doesn't matter what color it is, just make sure the opacity is set to 100%.

After that, grab the Create and edit meshes tool from the left-hand toolbar, and a menu should appear at the top of the page similar to what is depicted below. Set all of the values in that menu to exactly what you see on my screen. Note that there's 8 columns and 8 rows.

If you'd like to make Inkscape appear dark like you see on my screen, be sure to check out my Inkscape dark theme tutorial. 
Once those values are set, simply click and drag on the canvas going across the circle and a conical grid with nodes should appear, as depicted below.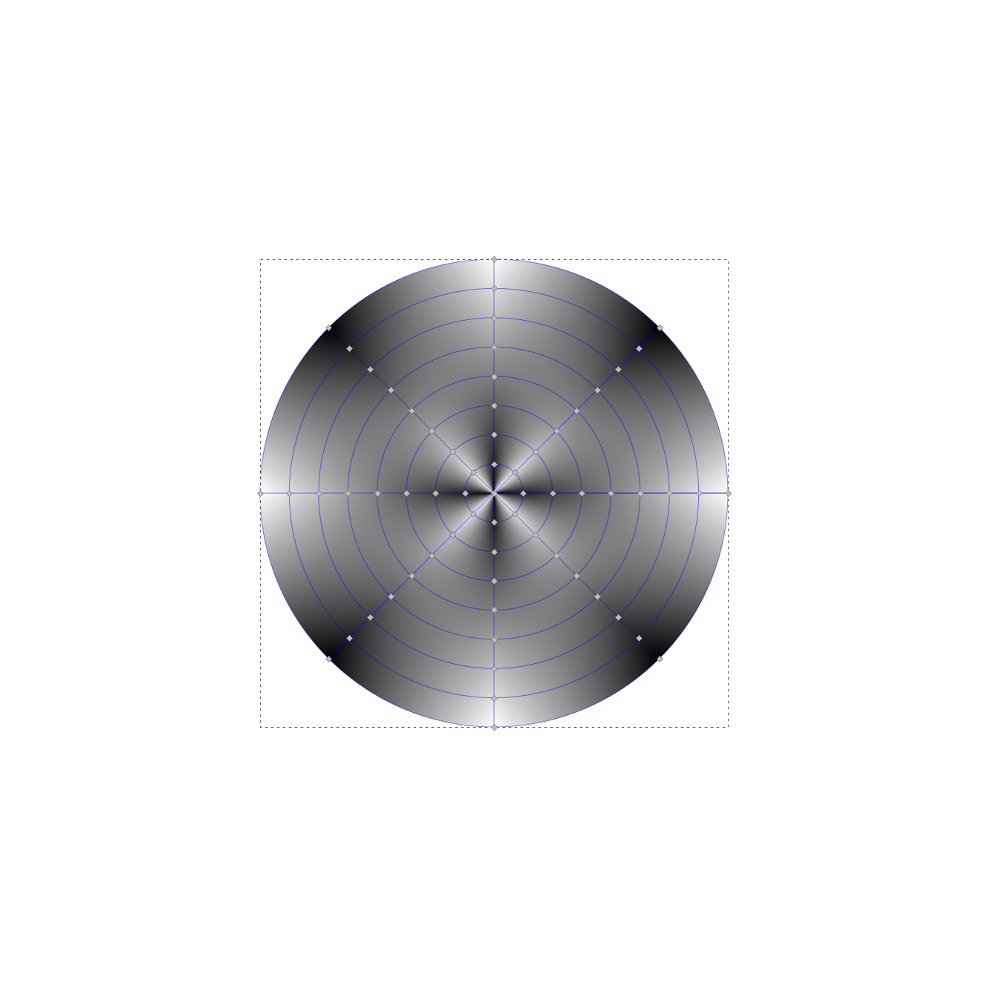 Click and drag over all of the nodes on the left-hand row to select them, then click on the color red in your color picker. The entire row should turn red.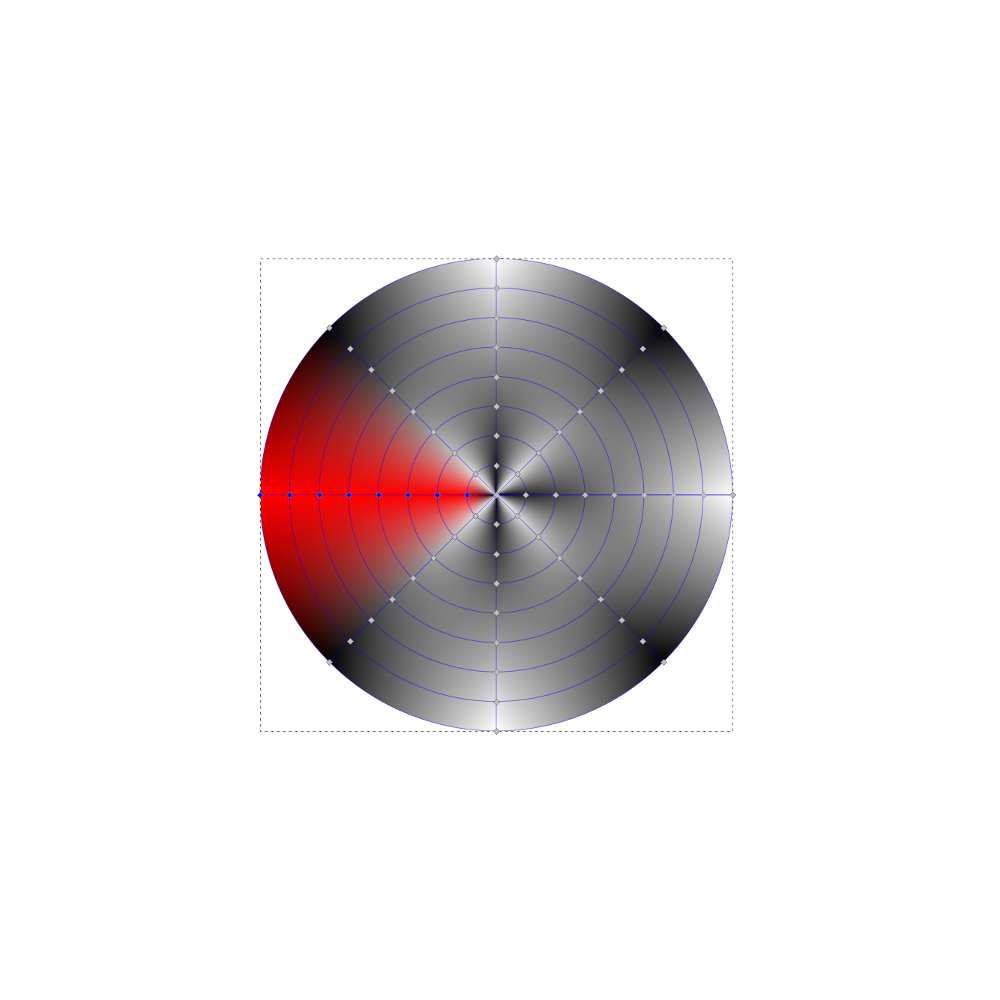 Now simply repeat this process going around the entire circle, selecting each row of nodes individually and changing them to their respective shades — orange, yellow, green, etc. Once finished, your conical gradient is complete!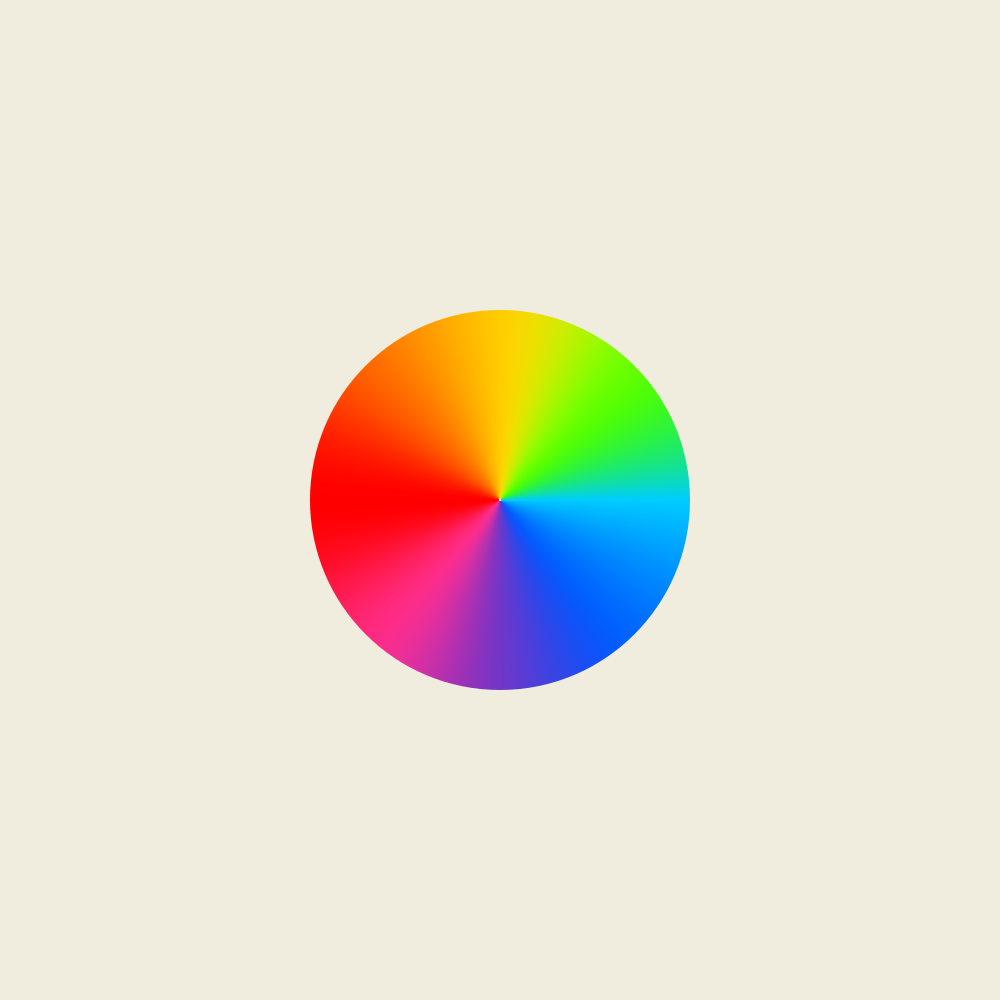 Video Tutorial
For complete step-by-step instructions with voice narration, feel free to follow along with the video tutorial.
Master The Software
Want to learn everything there is to know about your favorite design apps? Check out our interactive video courses and private community for getting help when you need it!
The Inkscape Master Class

A comprehensive series of 60+ videos where I explain every tool and feature in Inkscape.

Affinity Designer Master Class

A series of 80+ explainer videos where I go over every tool and feature in Affinity Designer.

The Illustrator Explainer Series

A series of 100+ explainer videos where I go over every tool and feature in Adobe Illustrator.

The Logo Design Academy

An 18-part video series teaching my entire creative process for designing logos, from start to finish.
This post may contain affiliate links. Read affiliate disclosure here.