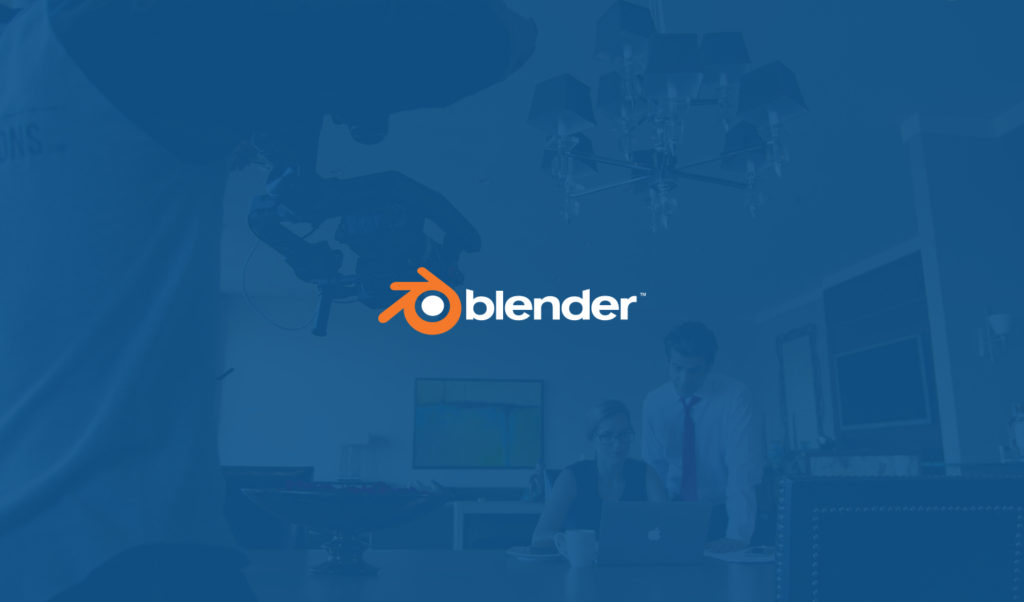 Ubuntu's best video editor is Blender, and it isn't close
Ubuntu's best video editor is Blender, and it isn't close
https://logosbynick.com/wp-content/uploads/2017/12/ubuntu-video-editing-software-1024x602.jpg
1024
602
Nick Saporito
Nick Saporito
https://secure.gravatar.com/avatar/d9a1bc4f29b2352da1ce14ad033328ab?s=96&d=mm&r=g
For a long time I used Ubuntu as my primary operating system for both personal and business purposes, and it was very good to me throughout the years that I used it. Nearly everything I was ever able to do on a Windows machine was not only possible in Ubuntu, but it was often easier, better and more stable. This includes graphic design with applications like GIMP and Inkscape which, for whatever reason, seem to run noticeably better in the Linux environment than they do in Windows or Mac. But Ubuntu (and Linux as a whole,) despite all it has to offer, does have one glaring shortcoming though, and that's video editing.
Learn How To Design Logos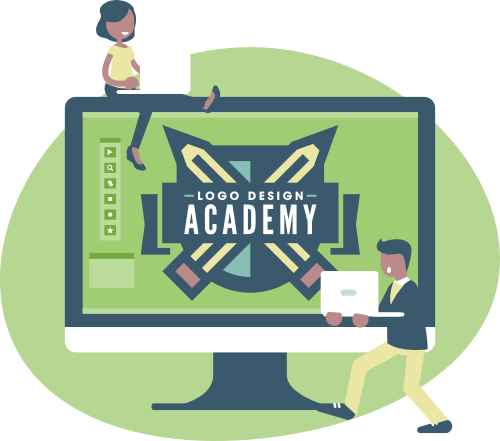 If you want to learn how I come up with logo design ideas, be sure to check out my Logo Design Academy - an interactive 18-part video course where you will learn my entire creative process for coming up with logo ideas and implementing them.

Video Editing on Linux is a Nightmare
I don't understand the technical reasons why — whether it be bad drivers, incompatible hardware, or whatever else — but for some reason the Ubuntu OS just doesn't seem to play nice with video. Regardless of whether I'm using Openshot, Kdenline, or anything else, the application never fails to freeze up my entire system shortly after launching, forcing me to do a hard reset. This can be quite aggravating.
Not only have I experienced this firsthand, but I've read too many accounts of others within the community also having this same problem to just write it off as something gone wrong on my end. It just seems like Ubuntu is not your best option if you want to edit video, which is unfortunate. However, there is one application that clearly stands out from the rest…
Meet Blender: The Best Video Editing Software for Ubuntu
Blender is a free and open source creation suite that is mainly used for modelling and animating 3D characters and environments. However, you may be surprised to hear that Blender also comes equipped with a video editor, and it's not your run-of-the-mill watered-down Windows Movie Maker either. Blender's video editing capabilities rival that of Adobe Premiere Pro, and I say that as a regular Premiere Pro user. In fact, before I started using Premiere earlier this year, I was previously using Blender to edit and render all of my Youtube videos.
Over 200 pieces of content uploaded to Youtube — content that amassed over 70K subscribers and currently generates over 300K views per month — all edited with Blender.
Using Blender as a Video Editor
Since Blender is primarily intended as a 3D creation tool, this is going to be your view when you first launch the application. This is the default 3D editor…
150+ Logo Templates Need a professional logo but have a limited budget? Or are you a designer looking to add to your inventory of design elements? Check out my bundle of 150+ high quality logo templates, all designed by Yours Truly.

Simply click the Choose Screen Layout icon at the top toolbar and select Video Editing from the drop down list in order to enter video editing mode.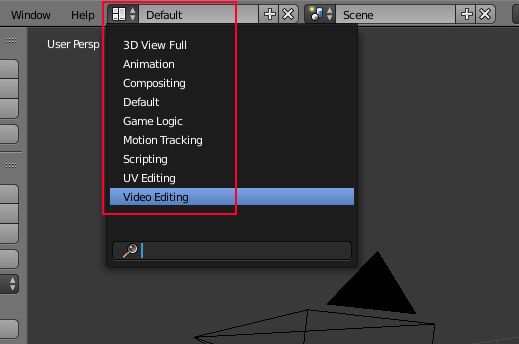 Here's what the video sequence editor looks like. It's your typical pro video editing suite — very similar to Premiere…
I'll have further instructions and more learning resources for you at the end of this article.
Why Blender?
So, what sets Blender apart from Openshot and Kdenlive when it comes to Ubuntu video editing software? Why do I think that Blender is the only saving grace for someone looking to edit video using Ubuntu?
It Just Works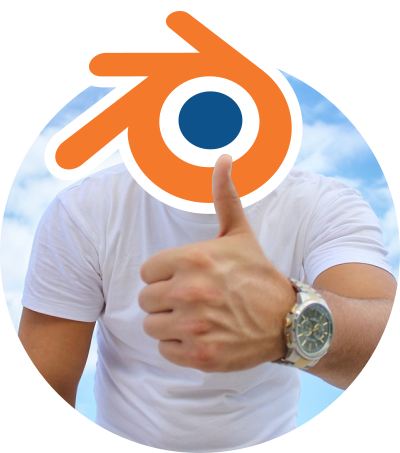 Like I mentioned earlier, similar video editors running in the Linux environment just didn't work the way they were supposed to. All they do is crash my system shortly after trying to edit a sequence. In the hundreds of hours I've spent editing videos in Blender though, I have yet to experience this problem — not even once. Blender simply works. It just does what it's supposed to do, and does it well. I don't know exactly why it is that Blender is so much more stable than other open source editors, but it is. If you heed my advice on this I can assure you that you'll save yourself a ton of time and frustration.
Multiple Channels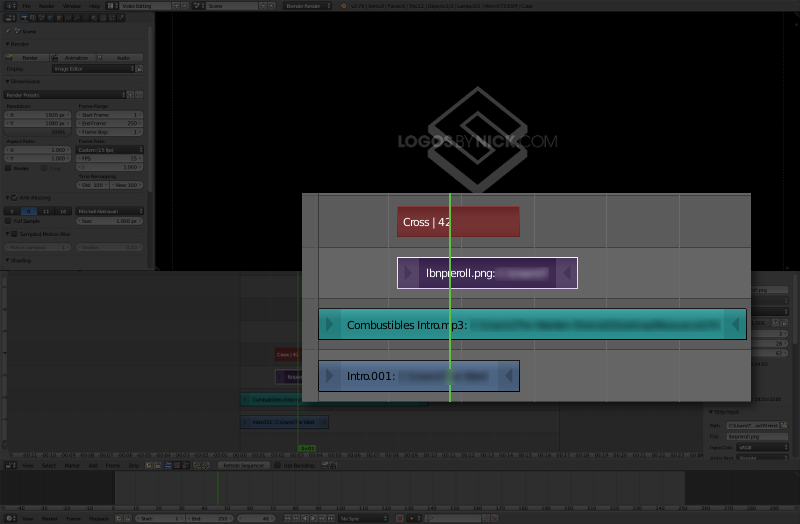 Blender comes packed with far more features than your typical free video editor, one of which is having separate channels for both video and audio. In fact, once you import a video into Blender, it'll automatically split it up into two different files (video and audio) on your timeline. Another great thing about Blender is that there is 32 slots for layering files on top of each other on the timeline, so you can layer many different objects on top of each other.
This may sound like a feature that should come standard in every editor — free or otherwise — but you'd be surprised how many don't include the ability to do this.
Graphic Overlays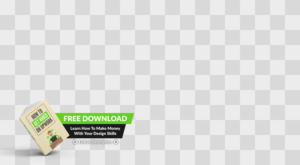 Another thing I love about blender is having the ability to work with alpha channels. This means that you can place a PNG graphic that has a transparent background onto your timeline, set the Blend mode to Alpha Over, and the video beneath your image will show through the transparent areas. This is a feature I have yet to see  implemented in freeware editors, which is a shame because graphic overlays always add a nice, professional touch to your finished videos.
Picture-in-Picture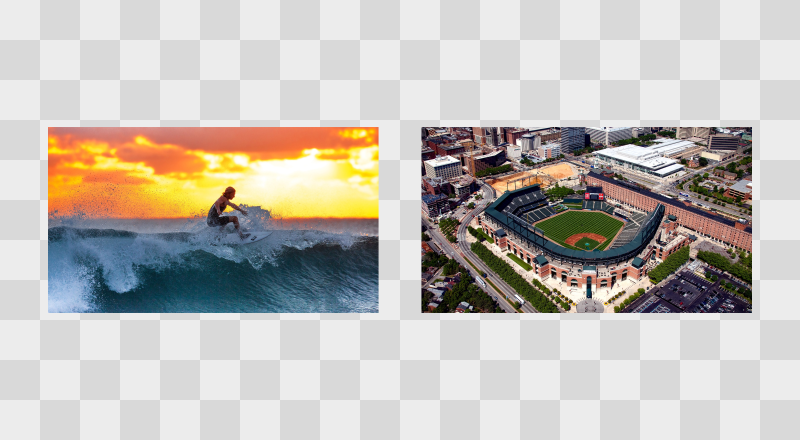 Being able to layer videos on top of each other on the timeline and alter their size and position in the frame so that they're both playing simultaneously comes in handy when you're creating for Youtube — especially when you want to create your own end cards. This is another feature I have yet to see present in any other free editor I've tried. Yes, you could always create end cards in Youtube after uploading your video, but the cards will only be external and not added to the actual video file. This means that if you want to upload your video elsewhere (like Vimeo or natively to Facebook) your end card will just be an awkwardly empty space. I recommended adding your end cards manually when editing.
Green Screen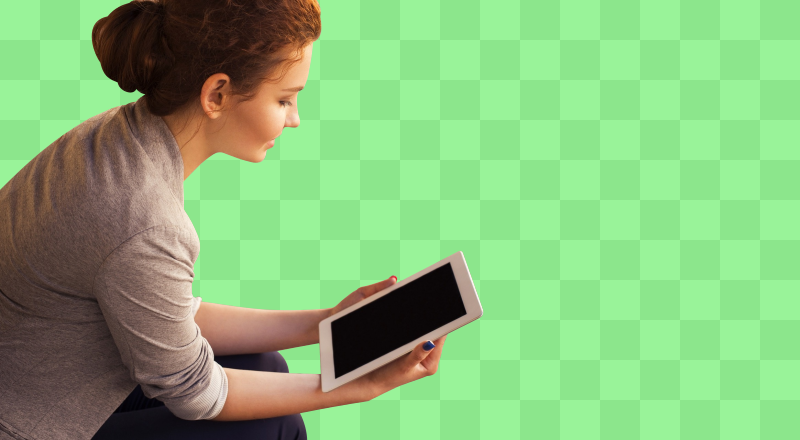 Blender is one of the only free editors I know of that allows for green screen compositing. This means that you can record your subject in front of a green backdrop, making it easy for you to eliminate the background from the video file so you can add in your own background. I haven't seen many free editors that have this feature.
Limitless Rendering Options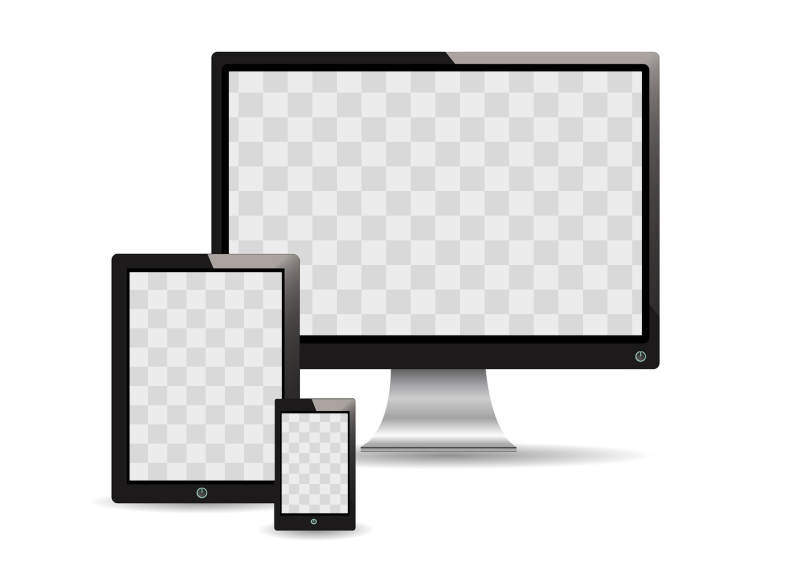 With Blender you can render your video in any format imaginable, at any frame rate, and in any resolution. Most free editors allow you to do this as well, but only to a certain degree. They mainly just give you a handful of common options to choose from, like 1080p, 720p, 30 fps, 60 fps, and so on. With Blender though, you have full control over the output and can change the values to the exact number. Want to create a video that is 1824 x 156 pixels and has a frame rate of 62 fps? Probably not, but you could if you wanted to, and I've found this level of flexibility to be an absolute lifesaver when editing video for Instagram.
And Many More
Blender's video editor comes equipped with more features than I can possibly cover in this post — features like blend modes, filters, key frames, as well as extensive audio editing options. If you want to take your editing to the next level, these are the kinds of features you are going to need. And if you want to edit video on Ubuntu without driving yourself crazy with bugs, glitches and crashes, Blender is your best option.
Potential Problems
Like any other creative software, Blender is not perfect, and it probably isn't for everybody. Here are some of the downsides I've noticed…
Mixing frame rates: The biggest problem I've encountered when editing video with Blender is when you try to combine two or more videos that have differing frame rates. This causes the video and audio of at least one of the videos to be out of sync. This can be remedied with speed controls, but doing that is a bit of a pain.
Overwhelming UI: As a novice user, opening Blender for the first time can be a bit overwhelming. There's so many different buttons, controls and input values that it nearly causes a panic. It's like being seated in the cockpit of a fighter jet — you don't know what you're looking at, but you know that messing with any of it could have dire consequences. It'll take a while to fully understand all of the functions.
Steep learning curve: Video editing in general takes a while to get the hang of, but Blender's complexity and wide array of features doesn't make it any easier. It's certainly not as beginner-friendly as something like Windows Movie Maker or Openshot is. The one thing that threw me off for the longest time is how the mouse clicks are reversed. Left clicking does what you think right clicking would do, and vice versa.
Where To Learn More
Blender is the most comprehensive, feature-rich free video editor in existence, but it doesn't come at no cost. It'll take a while to learn. Luckily, there's a lot of great resources available to help speed up that process. I recommend watching video tutorials on Youtube by a user named Mikeycal Meyers. He has an entire playlist introducing you to Blender as a video editor and outlining how to use the various different features and effects. Here's one of his videos…
Blender comes with a steep learning curve, but it's worth the effort and his videos will help guide you through it as they helped me.
Why Did I Start Using Premiere Pro?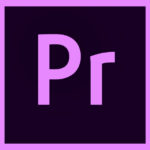 Let's address the elephant in the room: if Blender is so great, why did I start using Premiere Pro? Well, as some of you may already know, earlier this year I started using Windows again. And since I'm a graphic designer, I'm also using the Adobe Creative Suite and paying $52 per month for full access to it. So I figure if I'm already paying for the entire suite, I might as well get my money's worth and start using Premiere Pro as well.
As it turns out, Blender has just about all of the same features, but Premiere does run smoother, has faster render times and seems to utilize the GPU better. This is not an indictment on Blender though. Their team has done an exceptional job at making their free software rival that of a corporate juggernaut. If anything, it's an indictment on Adobe. I'd feel ripped off if I were just paying for Premiere and found out that something equally comprehensive was available for free.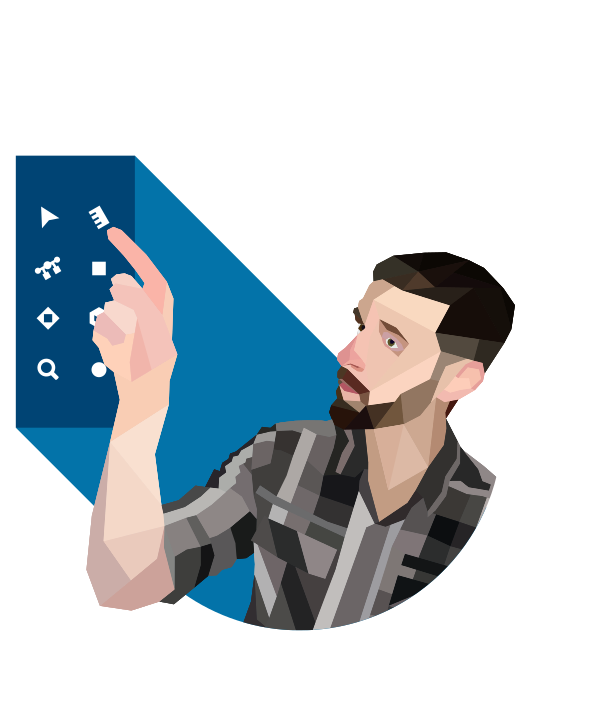 Want Me To Design Your Logo?
I'm Nick, and I design logos. I can help you enhance your image and make an impactful impression with some next-level branding. Check out my portfolio to see how I've helped others and learn more about how I can do the same for you.

---
Logos By Nick LLC is a participant in the Amazon Services LLC Associates Program, an affiliate advertising program designed to provide a means for sites to earn advertising fees by advertising and linking to Amazon.com. As an Amazon Associate I earn from qualifying purchases. Read affiliate disclosure here.