Last year I arranged and uploaded a pack of vector social media icons that you can use in your design work. If you do branding-specific design like I do, you'll often find yourself needing true vector copies of  these social logos, so I figured it would make sense to bundle them all together into a single file that you can import onto your canvas instead of having to Google and download them every single time.
Fortunately that post went over really well, and to this day it continues to be one of the most visited pages on this site, bringing in tons of search traffic daily. Since it was such a hit, I decided to come up with a new pack that you can also add to your collection. This time I'm adding some style though.
Flat Social Media Icons
My previous pack from last year were just basic, monotone vector copies of the logos that you can import and stylize yourself. This year's pack is a solution for those of you want something to use right out of the box, without having to do any additional design work. These flat style social media icons come with the most recent logos for each platform and will be sure to make your content pop.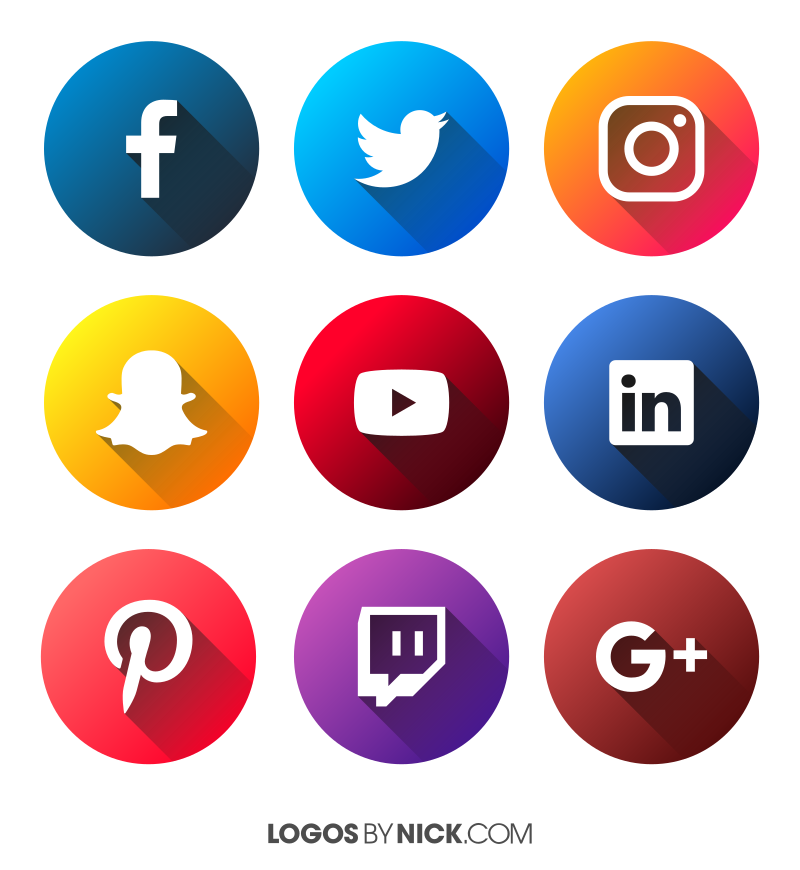 These icons can be used on your website, in your app, with your social media branding, on flyers and brochures, and the vector formats that are included can even be imported into your chosen video editor and used to create lower thirds. You can even edit these icons yourself using Inkscape, Illustrator or any other vector graphics application. Included formats are .svg, .eps, .pdf and .png (with a transparent background.)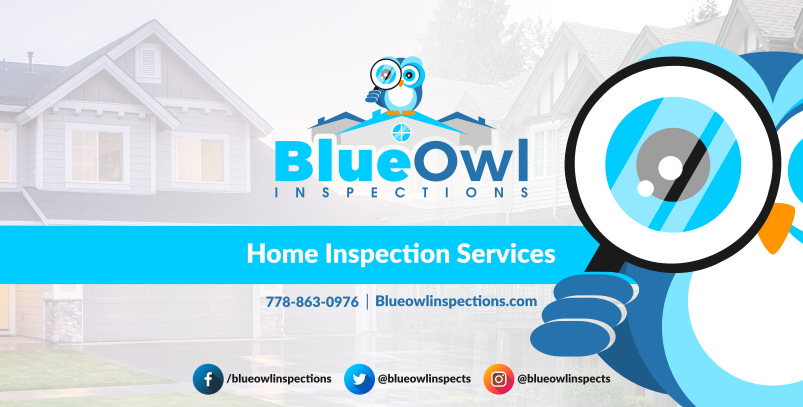 Permissions
Just like last year's pack, I'm giving these designs away 100% free. All I ask is that you pass it forward if given the opportunity.
You're free to use these designs for both personal and commercial use with no attribution. A share, like, comment, or even a link back to this page is not necessary but would be greatly appreciated. If further clarification is needed, just ask in the comments below.
Download
The zip folder, which includes all of the files for the flat social media icons, can here downloaded here: FlatSocialMediaIcons.zip
Enjoy!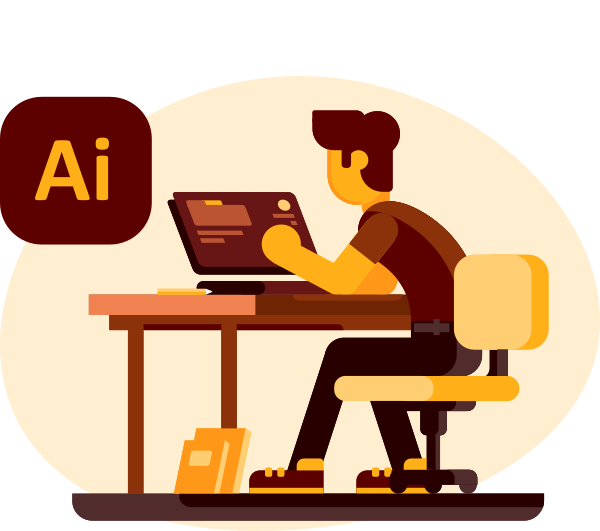 Become A Master of Adobe Illustrator!
Want to learn more about how Adobe Illustrator works? Check out my Illustrator Explainer Series - a comprehensive collection of over 100 videos where I go over every tool, feature and function and explain what it is, how it works, and why it's useful.
This post may contain affiliate links. Read affiliate disclosure here.