When designing promotional materials for my clients, I often find myself having to include social media handles alongside their phone number and email addresses. In the year 2016,  social media is just as much a communication tool as phone, email and web. Because of that, it's safe to assume that you'll be regularly using social media icons in your own design work, whether it be for business cards, postcards, flyers, social media headers, and so on. In this post I've put together a pack of free social media icons SVG format for you to download.
Up until recently, I went about obtaining these icons simply by Googling them and downloading them directly from the platform's website. This method is rather inefficient and disorganized (especially when you're working on multiple projects that call for the use of these graphics,) so I finally dedicated a little bit of time to putting together a document of all the major social media platforms' logos in up-to-date, monotone, vector format. This way, when I need them, I simply import the file into whatever I'm working on, use what I need, then discard the rest.
Free Social Media Icons SVG

You can download this set of icons in true vector .svg format here: Social-Media-Icon-Pack.svg
I suggest saving it to a folder where you can readily access it whenever you need to include any kind of social media handles in your design work.
As you may already know, the logos and branding of these platforms change quite frequently, so make sure to keep a pulse on what the latest designs are in case you ever need to update your file.
---
Update May 19th, 2016: Speaking of frequent logo changes, Instagram recently changed their logo, so I've updated the file including Instagram's new logo. Enjoy, and happy designing!
Update December 10th, 2017: As you may already know, Youtube recently changed their logo, so I've updated these files to reflect that.
New Stylized Pack for 2018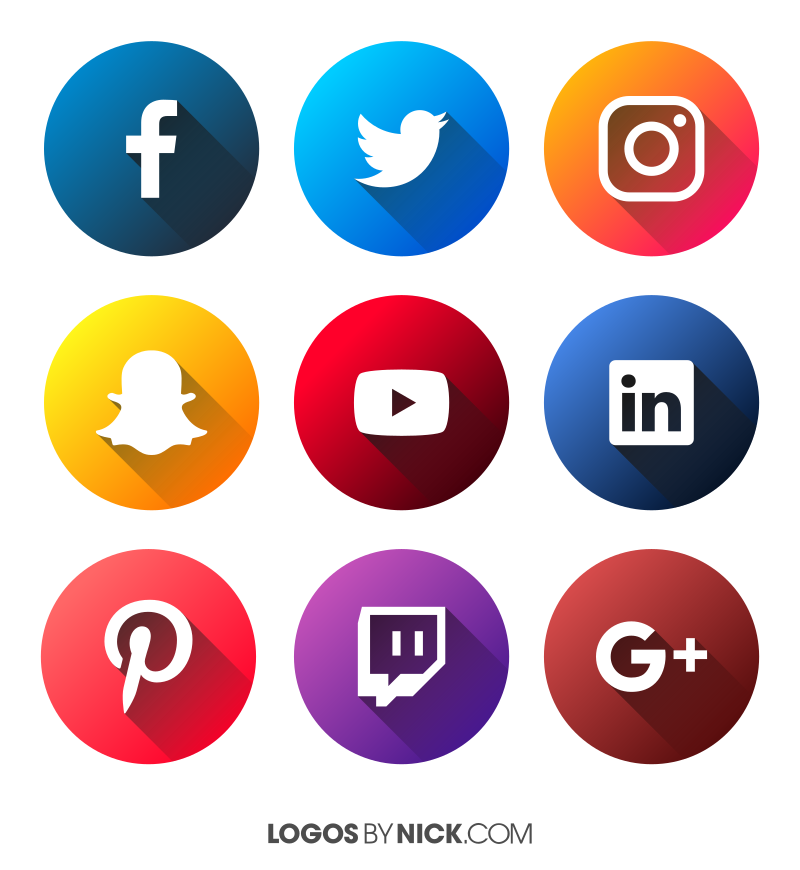 Since these icons have been such a hit, I decided to create another stylized icon pack that you can use right out of the box without any additional design work. Check out my flat social media icon pack for 2018!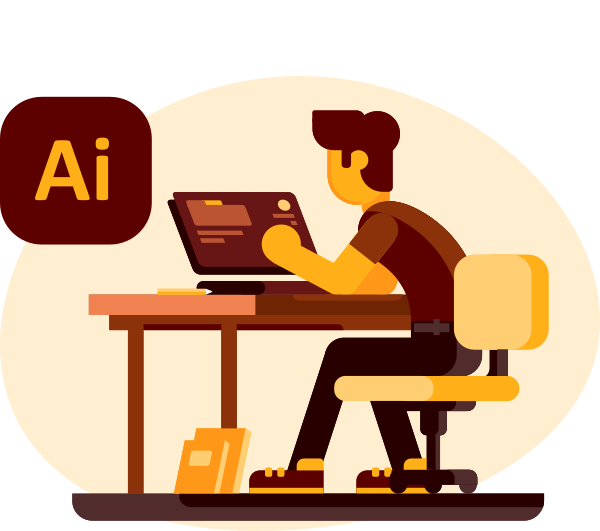 Become A Master of Adobe Illustrator!
Want to learn more about how Adobe Illustrator works? Check out my Illustrator Explainer Series - a comprehensive collection of over 100 videos where I go over every tool, feature and function and explain what it is, how it works, and why it's useful.
This post may contain affiliate links. Read affiliate disclosure here.