New Icons for Inkscape
New Icons for Inkscape
https://logosbynick.com/wp-content/uploads/2016/04/Newinkscapeiconshead-848x310.png
848
310
Nick Saporito
Nick Saporito
https://secure.gravatar.com/avatar/d9a1bc4f29b2352da1ce14ad033328ab?s=96&d=mm&r=g
After 5+ years, it's safe to say I've grown tired of looking at the dated clipart-style icons used in Inkscape, so I decided to try my hand at redesigning them. Inkscape is powerful software capable of taking market share away from Adobe's Illustrator, so I think it should look the part.
Logo Design Guide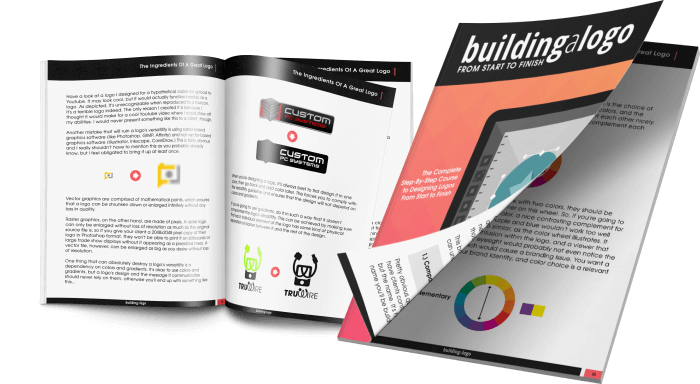 Curious about the creative process that inspires me to come up with design ideas and how I go about executing them? Be sure to check out my logo design guide for a look behind the scenes at my systematic approach to coming up with design ideas.
The goal with these designs was to create something simple, sleek, effective, and a little more professional looking. Due to time restraints, I've only redesigned the tool icons for the time being, but here's what I was able to come up with…
And here's how they look once installed on the dark theme…
I also created an alternate variation for those of you who prefer the light theme…
To download and use these icons yourself, first please make sure to download the proper icon pack for the version of Inkscape you're using. If not, you will end up with missing icons and broken image links.
150+ Logo Templates

Need a professional logo but have a limited budget? Or are you a designer looking to add to your inventory of design elements? Check out my bundle of 150+ high quality logo templates, all designed by Yours Truly.
For Version 0.91 and Below
If you would like to use these icons on Inkscape version 0.91 and below, here's a download for both the dark and light theme versions: Inkscape-Icons.zip
For Version 0.92
If you're using version 0.92, make sure to download this file instead: Version-92.zip
Installing on Ubuntu
If you're using Ubuntu, in order to install these icons you'll simply have to take the icons file and place it in a specific folder, then rename it "icons.svg".
Become A Freelance Designer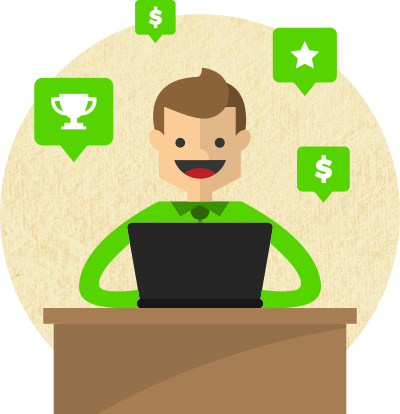 Ready to start earning money with your design skills? Check out my freelancing guide to learn how you can get hired for freelance design projects, even if you have no experience or formal education!
Go to your home folder, then go to View > Show Hidden Files. Once the hidden folders appear, go to .config > inkscape > icons. Once you're in the icons folder, drag whichever icon set you want to use into the folder and change the name of it to "icons.svg". The new icons will display when you next launch Inkscape.
If you want to remove them and revert back to the original icons that came with Inkscape, just delete that icons.svg file from that folder.
Installing on Windows
Installing these icons in a Windows environment is similarly easy. Open up file explorer, then click on Computer > OS (C:) > Program Files > Inkscape > share > icons.
Once you're in the icons folder, scroll down until you find the icons.svg file. Icons.svg is the file Inkscape references to display icons on the user interface. Rename this file to "icons_old.svg", then take your new Inkscape icon pack of choice (icons_dark.svg or icons_light.svg) and click & drag it into the icons folder. Once it's in the folder, rename it to "icons.svg". Inkscape will now reference that file and the updated icons will be displayed the next time you open Inkscae.
If you want to revert back to the original Inkscape icons, simply rename icons.svg back to "icons_dark" or "icons_light", then rename "icons_old.svg" back to "icons.svg".
Whichever file is named "icons.svg" is going to be the file that Inkscape references when displaying the icons.
*UPDATE*
I've been getting a lot of feedback from Windows users claiming this method does not work for them, which I've noticed too when trying to install them on my Windows 8 machine. In this instance, the best way would be to open the default icons.svg file, delete the icons, then copy & paste the new icons from my icons.svg file into the original file, then save. That did the trick for me. Just make sure to create a backup of the original icons.svg file in case you change your mind down the road or something goes wrong in the process.
Enjoy!
Feel free to use and share these icons however you'd like. If you have any questions, suggestions, or feedback on the designs, leave a comment below. Join The Mailing List
Be notified of new posts and receive 20% off all design templates and learning materials!
Logos By Nick LLC is a participant in the Amazon Services LLC Associates Program, an affiliate advertising program designed to provide a means for sites to earn advertising fees by advertising and linking to Amazon.com.