How To Make Inkscape Go Dark
How To Make Inkscape Go Dark
https://logosbynick.com/wp-content/uploads/2016/03/inkscapedarkthemeheader-1-848x310.png
848
310
Nick Saporito
Nick Saporito
https://secure.gravatar.com/avatar/d9a1bc4f29b2352da1ce14ad033328ab?s=96&d=mm&r=g
The question I'm most commonly asked by newcomers to my Youtube channel is why Inkscape appears dark on my system and how they can do the same, since it isn't an available feature in any version of Inkscape to date.
Logo Design Guide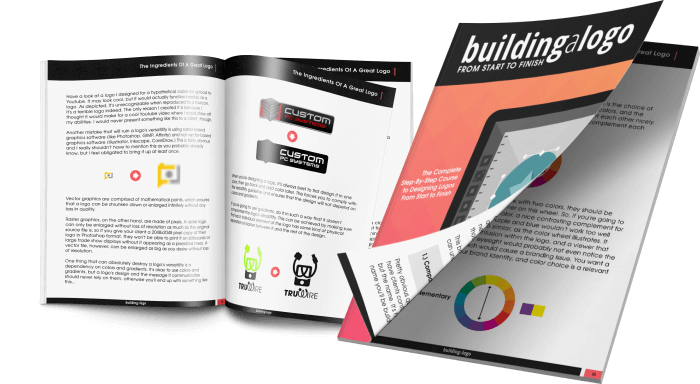 Curious about the creative process that inspires me to come up with design ideas and how I go about executing them? Be sure to check out my logo design guide for a look behind the scenes at my systematic approach to coming up with design ideas.
Check out my post about updating Inkscape's icons for instructions on how to install them.
Since this is so commonly asked, I figured I'd create a post clarifying this once and for all and include a link to it in the description section of each video so I don't have to keep explaining it over and over. I was originally going to make a video about it, but there's already some excellent videos about the topic which I will be referencing in this post. Let's get started.
Which Operating System Are You Using?
There's currently only two operating systems on which I've successfully made Inkscape go dark, both of which I'll be covering: Windows and Ubuntu. Assuming that the majority of my viewers use Windows, I'll start with that.
Windows XP & Up (including Vista, Windows 7, 8 and 10)
Making Inkscape dark in a Windows environment is quite simple. It's just a matter of swapping out some files for some additional files you'll be downloading, every last step of which is covered in this excellent video by "videosbyjohnny" on Youtube…
150+ Logo Templates

Need a professional logo but have a limited budget? Or are you a designer looking to add to your inventory of design elements? Check out my bundle of 150+ high quality logo templates, all designed by Yours Truly.
If you watch the video in its entirety and follow the directions being given step-by-step, you'll have a dark theme for Inkscape without a single hiccup. I tried this myself on one of my Windows 7 laptops and it worked without a hitch.
The only caution I offer is that I don't know how to revert Inkscape back to its standard theme once this method has been implemented, so make sure you really want Inkscape to appear dark, otherwise you may have to dig a little further to find out how to reverse it. Unfortunately, I cannot help you with that. I'm quite a fan of the dark theme myself and haven't so much as thought about looking back since I've had it.
Become A Freelance Designer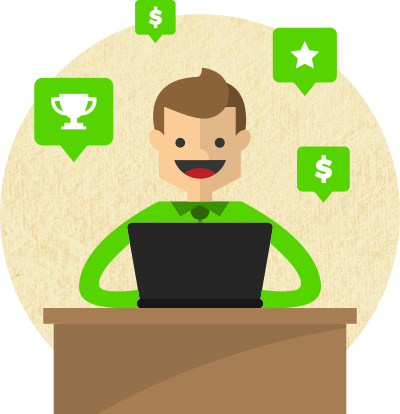 Ready to start earning money with your design skills? Check out my freelancing guide to learn how you can get hired for freelance design projects, even if you have no experience or formal education!
A copy of the ZIP file being asked to download in the video, which is in the description box of the video, can be found here for Windows XP, and here for anything later than Windows XP. I've downloaded and used these files myself, so I can assure you they are functional and do not come with any trojans as far as I can tell. Norton Security did trigger an alert when I first downloaded it, but it's because these files are used to change key files within the system's Inkscape folder, which is absolutely necessary for something like this and will not be a problem if you follow the instructions carefully.
In addition, he also included summarized step-by-step directions of the video in the description box in case you miss anything. They are as follows…
WinXP Instructions
1. Unzip "Inkscape_48_Dark_Theme.zip" or drag and drop to desired location
2. Double click on "Inkscape_48_Dark_Theme.exe"
3. Make sure extraction location is "C:"
4. Click extract
5. Start or re-start Inkscape

Replaces the file "gtkrc" file in the all Inkscape sub-directories:

C:Program FilesInkscapeetcgtk-2.0 ( Most Important to replace )

C:Program FilesInkscapesharethemesDefaultgtk-­2.0-key
C:Program FilesInkscapesharethemesEmacsgtk-2.­0-key
C:Program FilesInkscapesharethemesMS-Windowsg­tk-2.0
C:Program FilesInkscapesharethemesRaleighgtk-­2.0

To replace icons (optional)

Goto:
C:Program FilesInkscapeshareicons

Icons files included in extraction:
"icons_tango_bw.svg"
"icons_tango_color.svg"

(To change icons, rename desired icon file as "icons.svg")

Enjoy!
Ubuntu (Linux)
Implementing a dark theme for Inkscape on Linux is equally simple, only it functions differently. The reason Inkscape appears dark on my system is because I'm using a dark theme for Ubuntu, called Vertex Dark, that makes everything on my operating system dark by default, which I quite like…
So, by default, everything on my system appears dark, including Inkscape. As for making just Inkscape itself dark, without affecting the appearance of the rest of the operating system and its applications, I'm afraid I cannot help you there. I searched around for some answers but wasn't satisfied with any of the solutions I found, so I don't have any experience to speak of and guide you with.
If you're okay with having a dark theme for your entire system and want to install the Vertex Dark theme (and this is not permanent — you can also toggle it off with ease,) the first thing you'll have to do is download the Unity Tweak Tool, which can be found in the Ubuntu Software Center. This is the application that will allow you to toggle between different themes and icon sets, as well as a wide variety of other user customizations…
Once you have the Unity Tweak Tool installed, it's time to download the Vertex Dark theme, which can be found at this link. Also included in the link, at the bottom of the page, are simple step-by-step instructions explaining how to install and implement the themes. Noobslab is an excellent website for custom themes and icon sets, and each one comes with simple instructions that even a first-time Ubuntu user could follow. I highly recommend checking them out. One of the many reasons I love Linux so much is because it offers the capability of customizing appearances.
Once you've followed the instructions and successfully downloaded the theme, simply open up the Unity Tweak Tool and click on "Theme" in the "Appearance" menu and click on "Vertex Dark" in the list. It should switch to the new theme immediately. Join The Mailing List
Be notified of new posts and receive 20% off all design templates and learning materials!
Logos By Nick LLC is a participant in the Amazon Services LLC Associates Program, an affiliate advertising program designed to provide a means for sites to earn advertising fees by advertising and linking to Amazon.com.