In this tutorial I'll be going over how you can install the Inkscape dark theme found in version 1.0 as well as older versions 0.92.4 and 0.92.5. Before you proceed with this tutorial, please make sure that you know which version of Inkscape you're working with and follow the instructions for that particular version.
If you don't know which version you're running, go to Help > About Inkscape.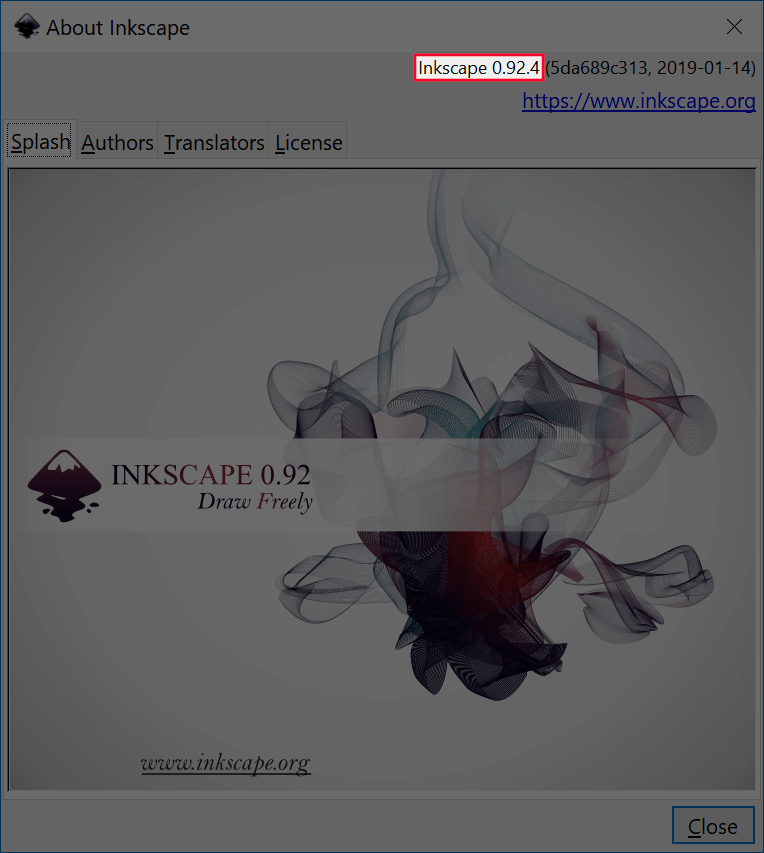 Inkscape Dark Theme for Version 1.0 and Up
On May 5th, 2020 Inkscape released version 1.0. You can read more about all of the new features on the Wiki page here. One of the more highly anticipated features introduced in version 1.0 is a built-in dark theme!
To activate Inkscape's dark theme in versions 1.0 and above, open the Inkscape Preferences menu (control + shift + p) and then navigate to Interface > Theme and check the box that reads "use dark theme."
You can see how the new Inkscape dark theme works in the following video I made where I briefly went over some of the new features in version 1.0 (the dark theme segment starts at the 00:47 mark.)
The written instructions are as follows.
Step 1: Open Inkscape Preferences
The new dark theme in Inkscape version 1.0 is located in the Inkscape Preferences menu, which can be accessed by navigating to Edit > Preferences, or by pressing control + shift + p on your keyboard.
Here's a snapshot of the Preferences menu…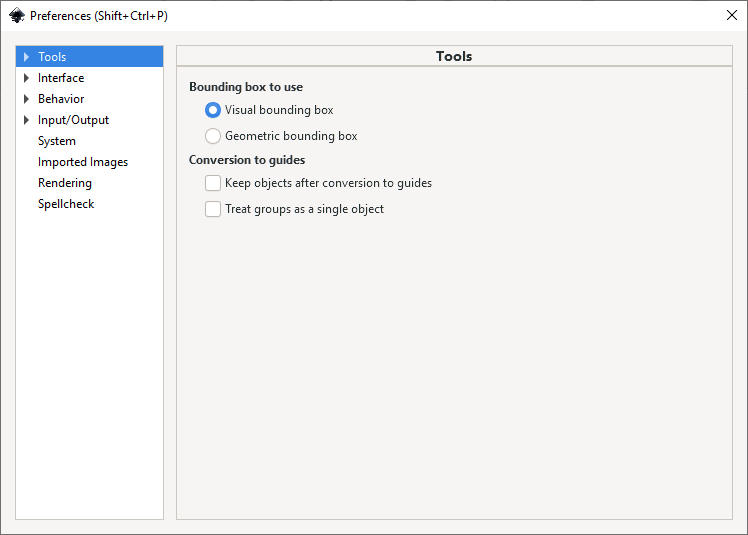 Step 2: Select Your Preferred Theme
With the Preferences menu opened, navigate to Interface > Theme and check the box that reads "Use dark theme".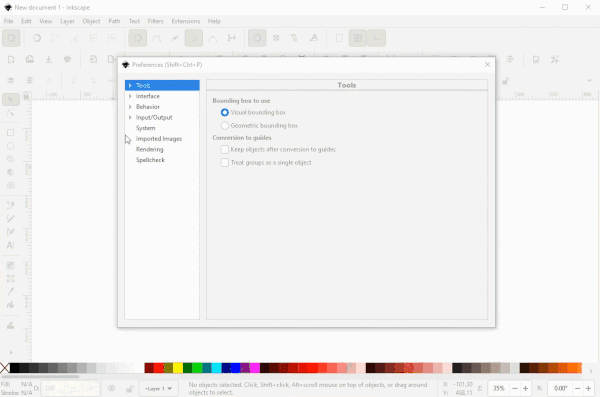 Here's how the new dark theme looks in Inkscape version 1.0…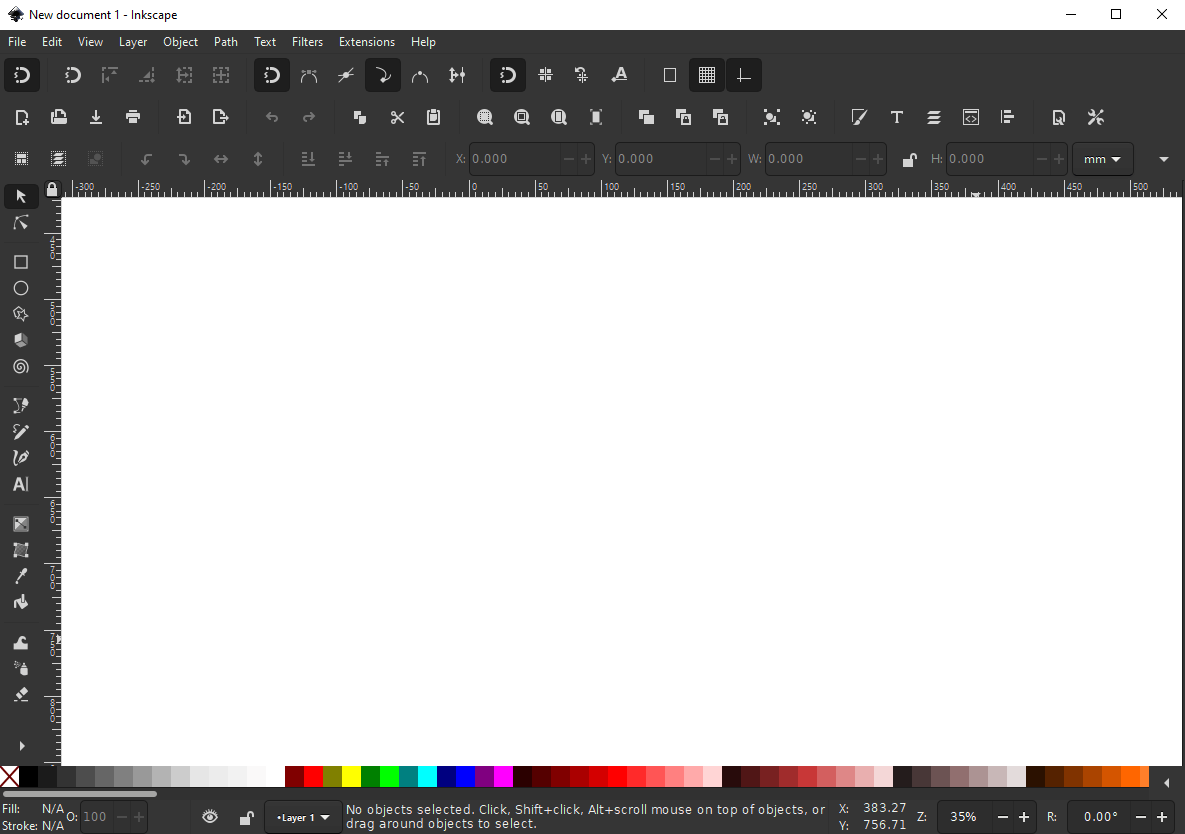 There's also other themes to choose from, as well and some redesigned icons, so be sure to browse through the library to find what you like best!
Inkscape Dark Theme for Version 0.92.4 and 0.92.5
Inkscape versions 0.92.4 and 0.92.5 do not come with a dark theme built in, so we'll have to install it manually. Check the video tutorial below, or proceed to the written instructions.
Here is how the dark theme looks with updated icons…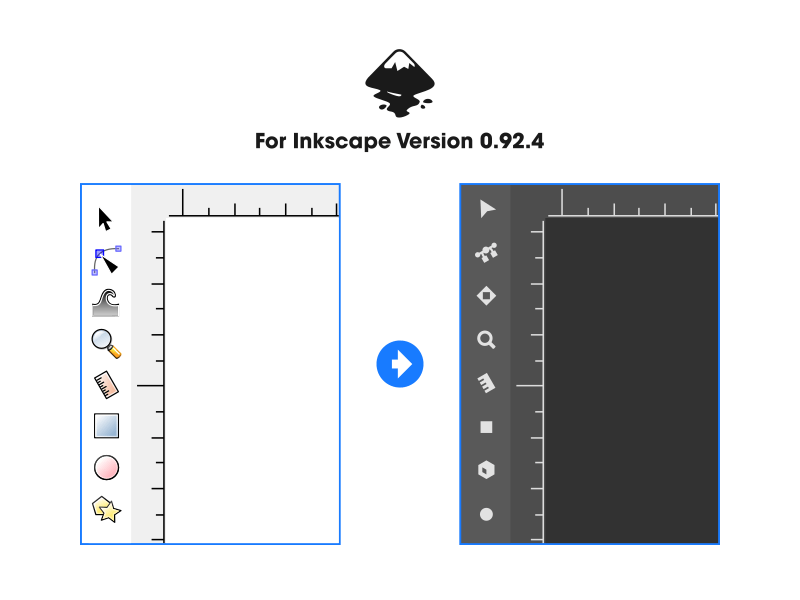 The first step is to download the dark theme package here: Dark-theme-92.zip
This was originally shared on Gnome-Look by Abdullah Ragb, who was kind of enough to let me make a modified version for Windows users, using my own icon theme.
Please note that in the zipped folder there's a sub folder titled "Original Files". Those are the default theme files that Inkscape comes with in case you'd like to revert back at any point in the future.
Step 1: Replace Theme File
Go to Local Disc (C:) > Program Files > Inkscape > Share > Themes > MS-Windows > gtk-2.0
Once you're in that folder, simply delete the file titled "gtkrc" and replace it with the gtkrc file from the "New Files" sub folder in the Dark-Theme-92 zip. Make sure to copy and paste the folder titled "ui" into that same directory as well.
UPDATE 3/5/2019: Many of you have remarked that you'd like the work space (the white canvas) to be dark as well, so I've created another brief tutorial for how to do so here.
Step 2: Replace Icons File
Now head over to Local Disc (C:) > Program Files > Inkscape > Share > Icons
Look for a file titled icons.svg and delete it. Now replace it with the icons.svg file from the Dark-Theme-92 zip. If you'd like to use those icon designs for the standard theme Inkscape comes with, you can download a copy for the light theme here.
If you currently have Inkscape running, close out of it and start it up again. Your dark theme should now be active!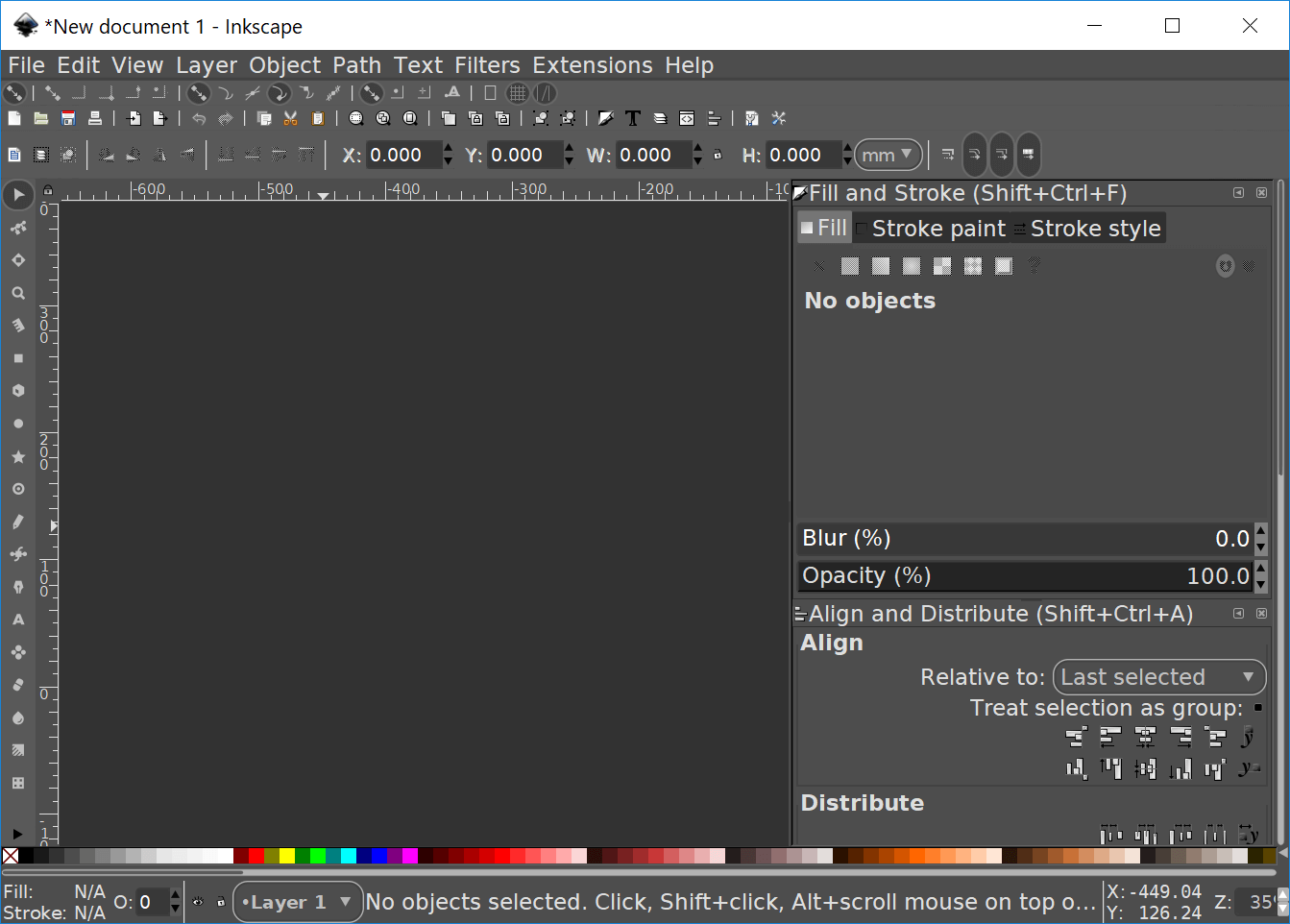 If you have any questions or input, please leave a comment below. As always, thanks for watching!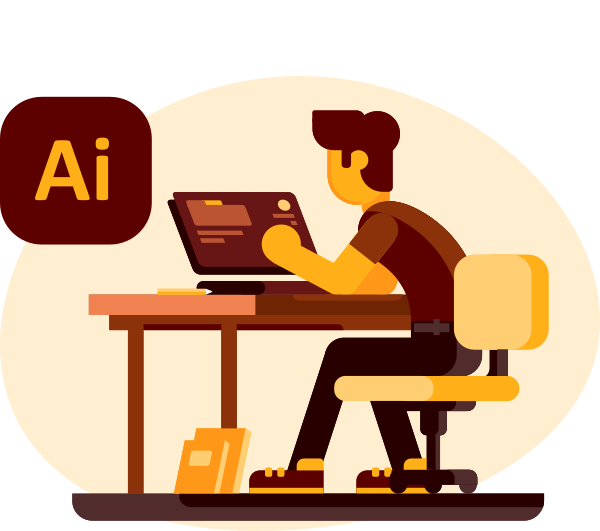 Become A Master of Adobe Illustrator!
Want to learn more about how Adobe Illustrator works? Check out my Illustrator Explainer Series - a comprehensive collection of over 100 videos where I go over every tool, feature and function and explain what it is, how it works, and why it's useful.
This post may contain affiliate links. Read affiliate disclosure here.