For those of you interested in the tech side of things, I figured I'd share my latest build. I've been using my previous machine for quite some time, but it's getting old and slowing down. Since this is something my livelihood depends on, I had very little hesitation about investing in an upgrade.
With this build I had a goal of serving 3 needs…
Graphic design work – Standard vector design work actually doesn't require all that much computing power. If you're going to be designing logos and other branding materials, a minimum of 2.0 GHz for the CPU and 8 GB of memory should be minimally acceptable. The more the better, of course, but I've had good enough experiences with those specs. My new machine was built to blow the doors off of the minimums though, because I'd like to work with lots of high resolution raster images and vector objects with thousands of nodes, all at once, without any slowdown. I know how frustrating it is when you're trying to be productive, but your machine can't keep up with you.
 Video editing – I'm not just a graphic designer any more, I'm now a content/media creator as well, and because of that I need a machine that can handle video editing and rendering much better than what I was previously using. Unfortunately, video editing requires a ton more computing power than design work does. I don't have any recommended minimums to offer because unlike graphic design, the world of video is still fairly new to me and I don't have much experience to lean on yet.
4K Gaming – I don't consider myself much of a gamer, but it's something to do on a Sunday afternoon. And if I'm going to invest all this money into a machine that can handle design and video editing, I might as well go the extra mile and make it capable of handling something I enjoy for leisure as well (because it's not like I don't already spend enough time in front of the computer.) From what I understand, gaming can be very demanding as far as computer power goes, so I had to keep that in mind when choosing the parts for this rig as well.
Budget: $1,500 USD
With that said, let's move on to the parts…
Case: Thermaltake Versa N21 (Black)
I was originally going to go with a Corsair case, but UPS somehow lost the package, so I had to get a refund from Amazon and go to a local Micro Center to pick out a case from their selection. It worked out for the better in the end, because I found this sharp looking case on sale for only $40. I'm actually glad they lost my other case, because I think I like this one a lot more.
Case fans: Corsair Air Series AF120 LED Quiet Edition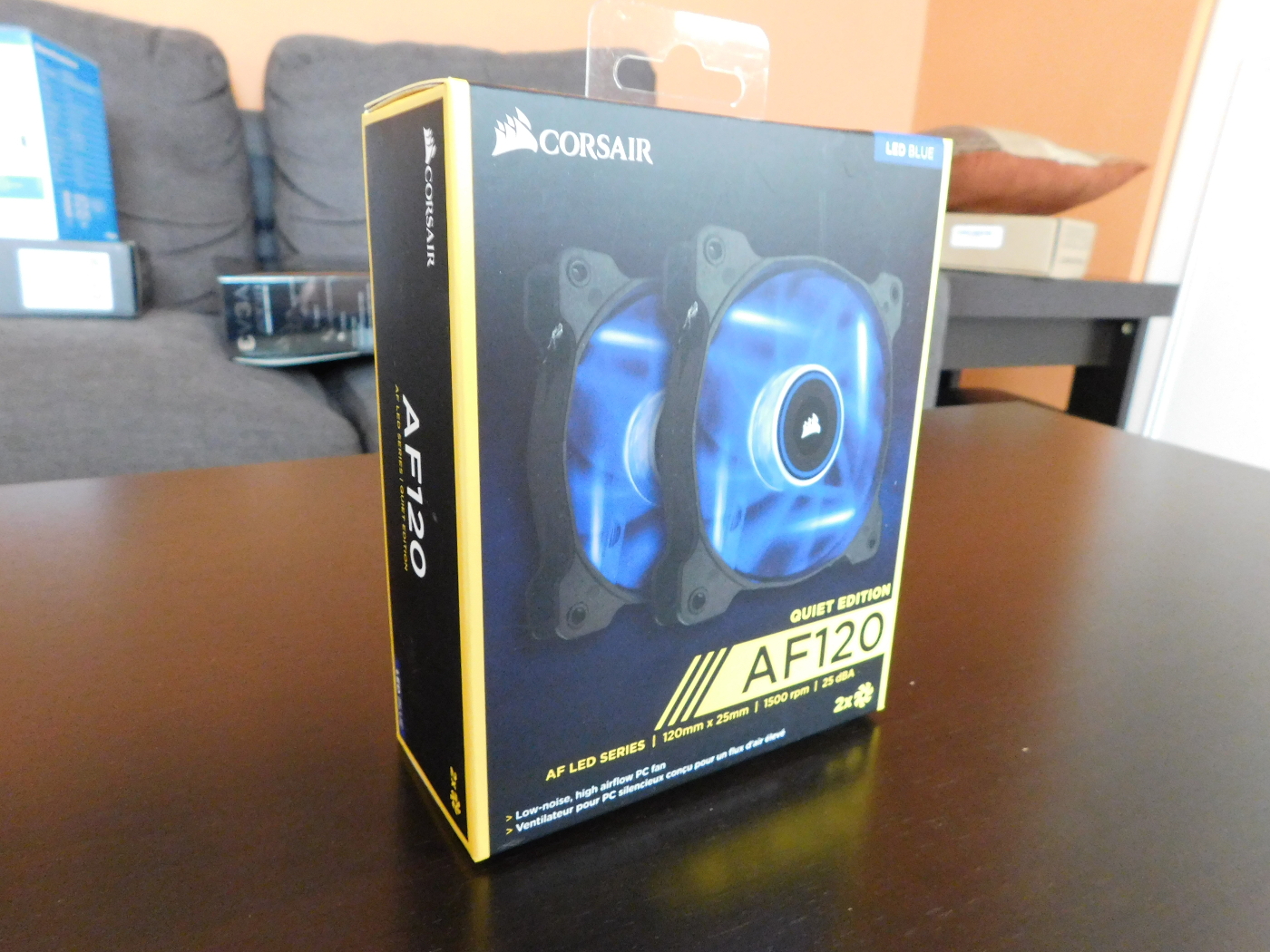 I wanted more airflow in addition to whatever stock fans came with the case, so I chose these dual fans with blue LED lights. The build quality is much better than the case's stock fans, and blue is going to be the primary theme of this build.
Power Supply: Corsair CXM 750W, Semi Modular, Bronze Certified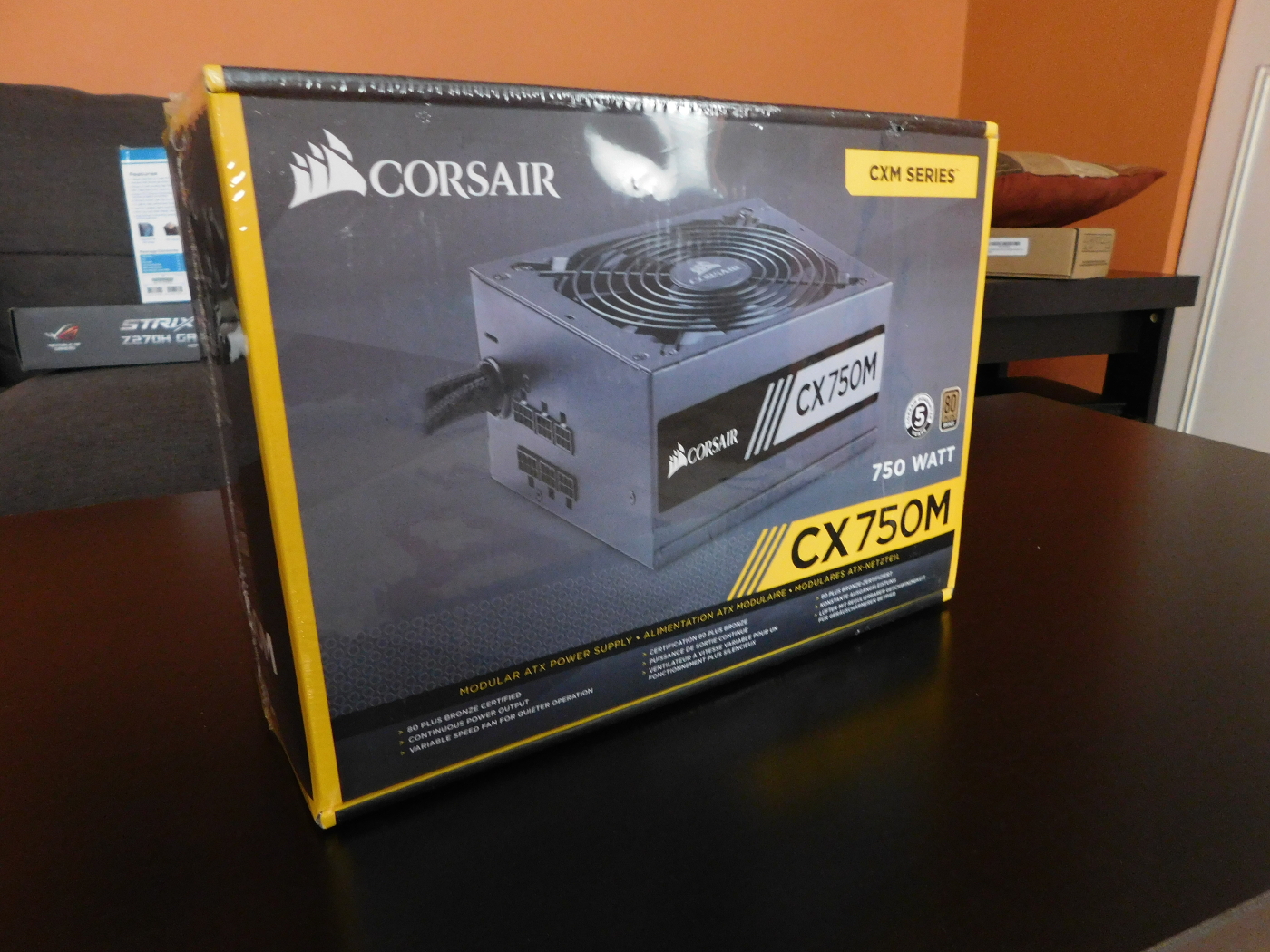 I played it safe by getting more wattage than the build calls for. According to PC Part Picker, this build is actually only going to use about 400W. I went with a 750W PSU though because I wanted to leave myself room to grow and upgrade components down the line as I see fit.
Motherboard: Asus STRIX Z270H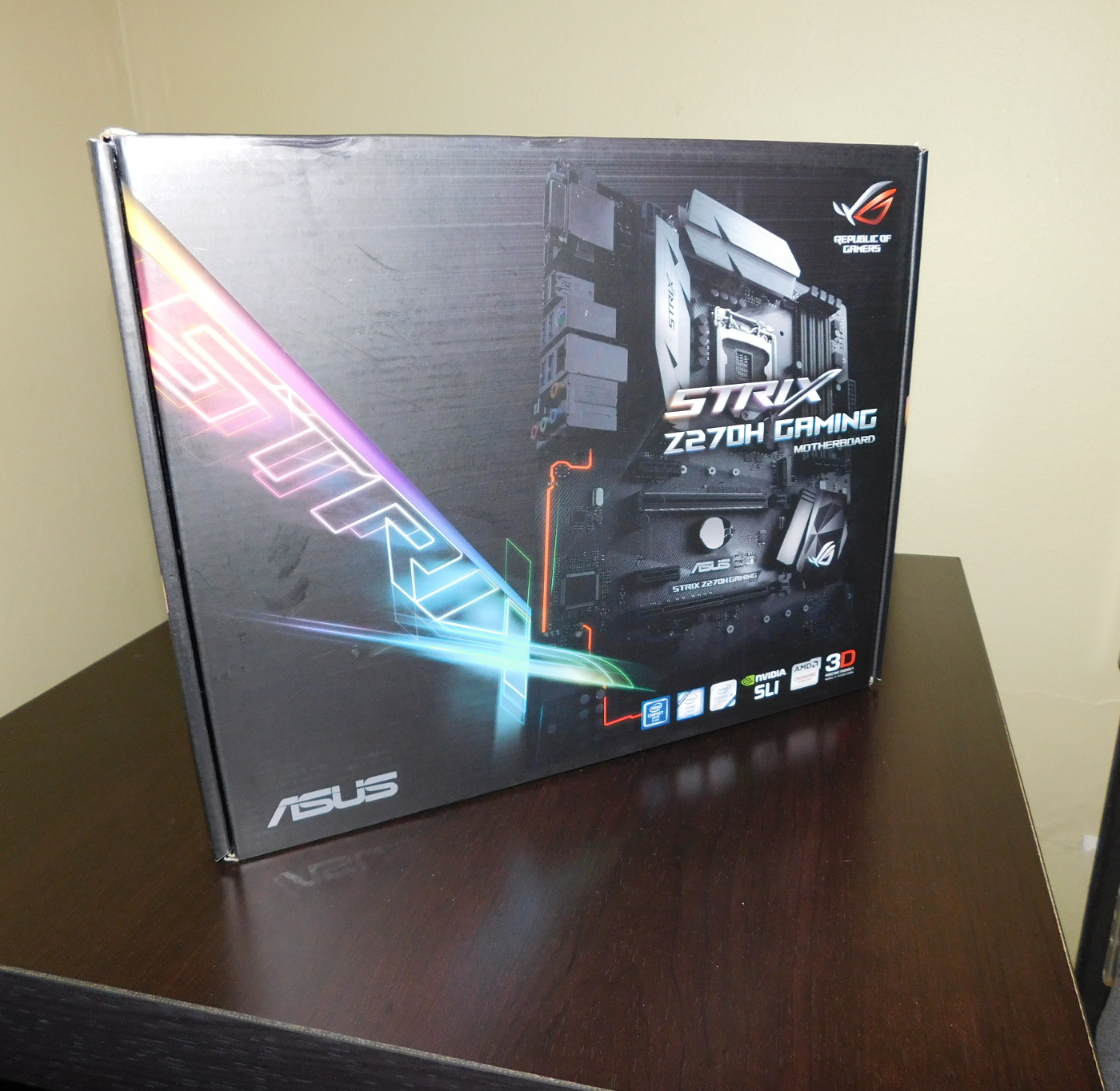 Choosing a motherboard is something that gives me a bit of anxiety. Every time I think I've found a good board at a decent price, all it takes is 1 or 2 reviews of it being dead on arrival to scare me off. I went with the Z270H mainly because it had the best reviews on Amazon, within my price range, and was one of the only boards that didn't have reports of being DOA. Seems like a solid, reliable product. It's also a really sharp looking board, which is an added bonus.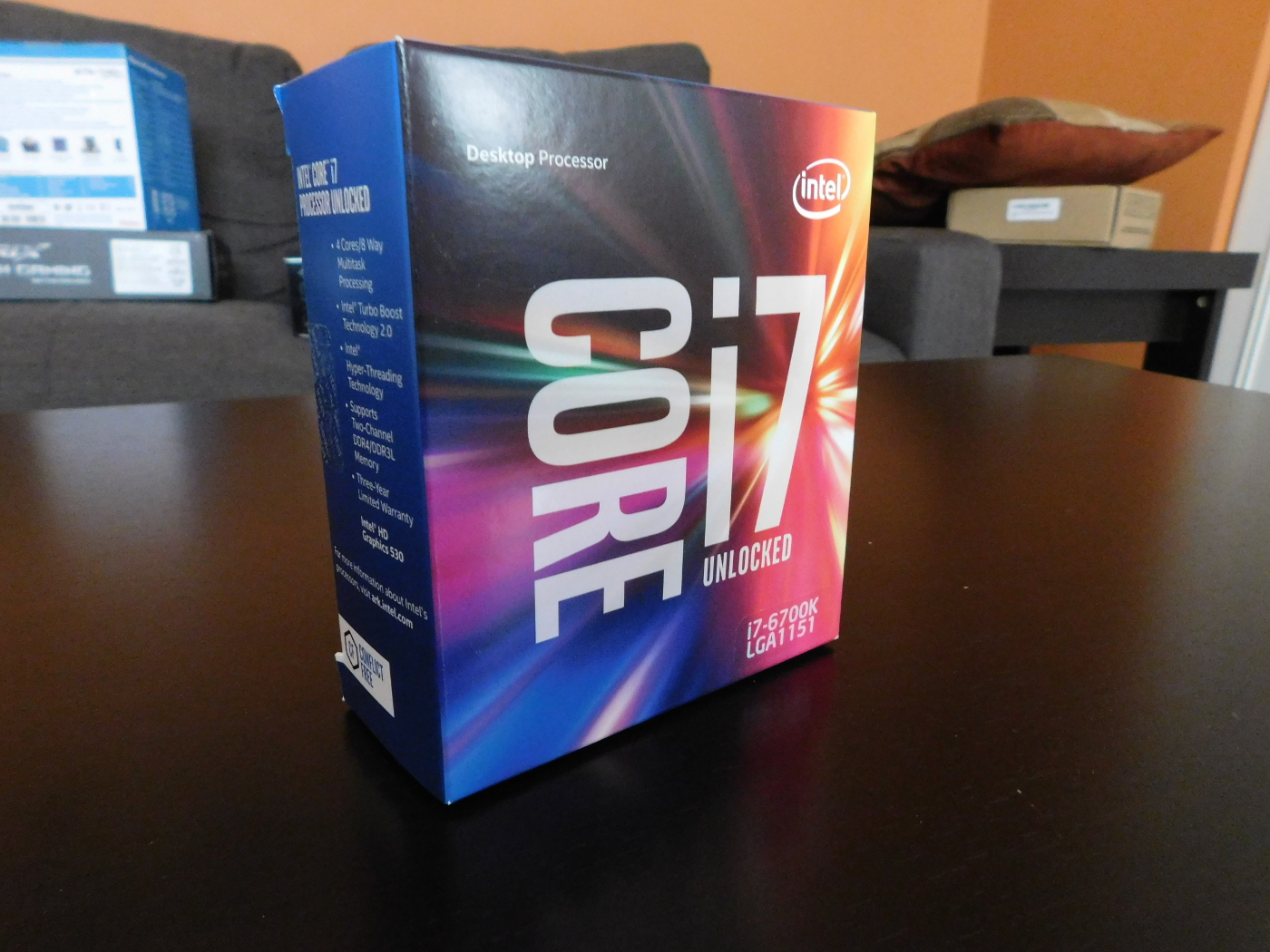 I could've gotten away with an I5, but I went with the I7 mainly because I wanted faster render times when video editing. As it stands now, it takes me about 45 minutes to render a 15-20 minute video for Youtube. With this processor, I was able to render last Friday's GIMP tutorial in a matter of 12 minutes. Money well spent, to say the least.
CPU Cooler: Enermax Twister Aluminum with blue LED lights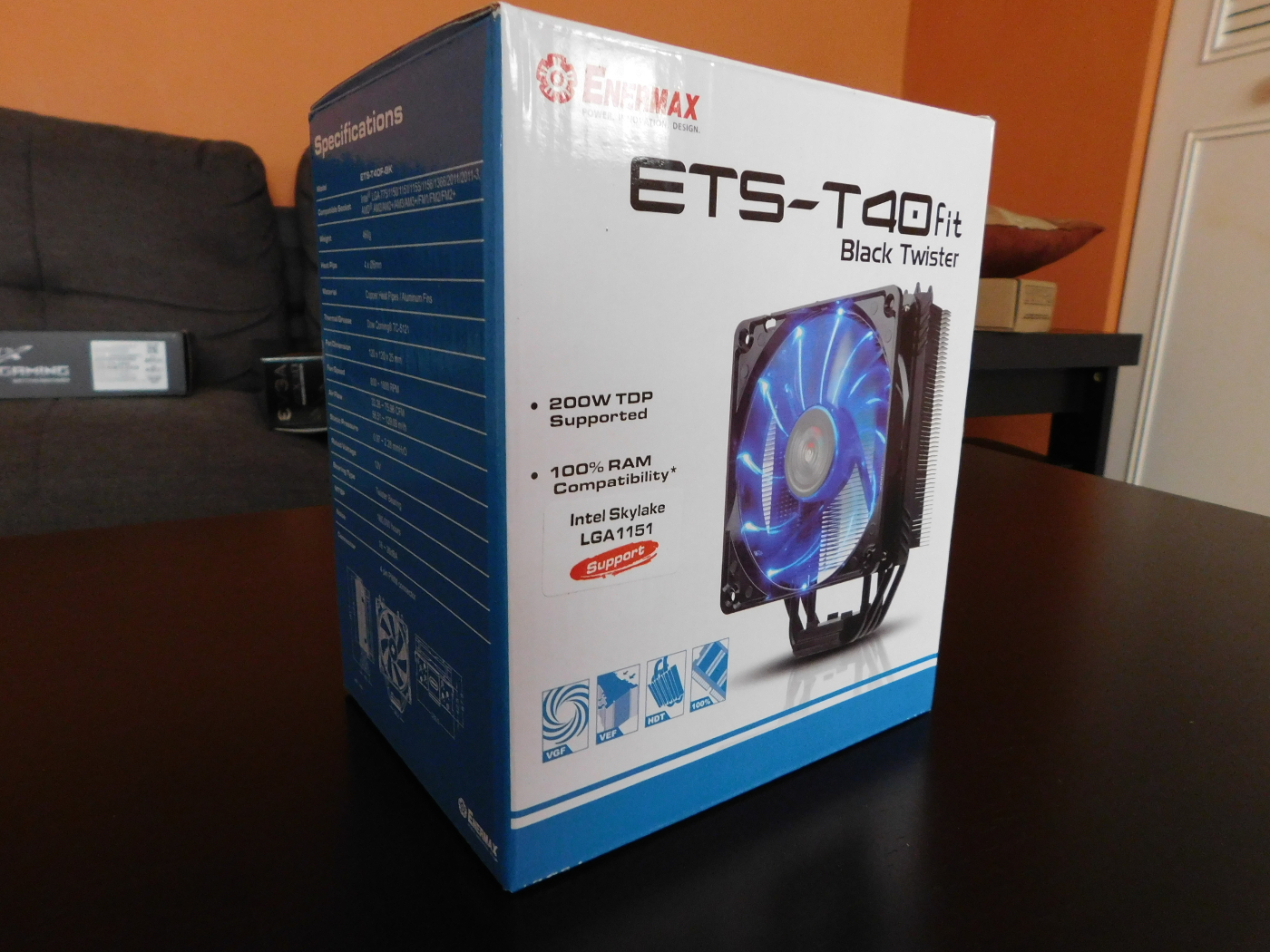 I would've went with a liquid cooling system but this is one of the corners I had to cut in order to keep within my $1,500 budget, and I really don't plan on doing any overclocking anyway. This fan comes with good reviews, so I gave it a go, and so far I am very impressed. It's keeping my CPU at a brisk 16C on average. I should also add that I used Arctic Silver 5 thermal paste instead of the stock paste it came with. I've heard nothing but good things about AS5.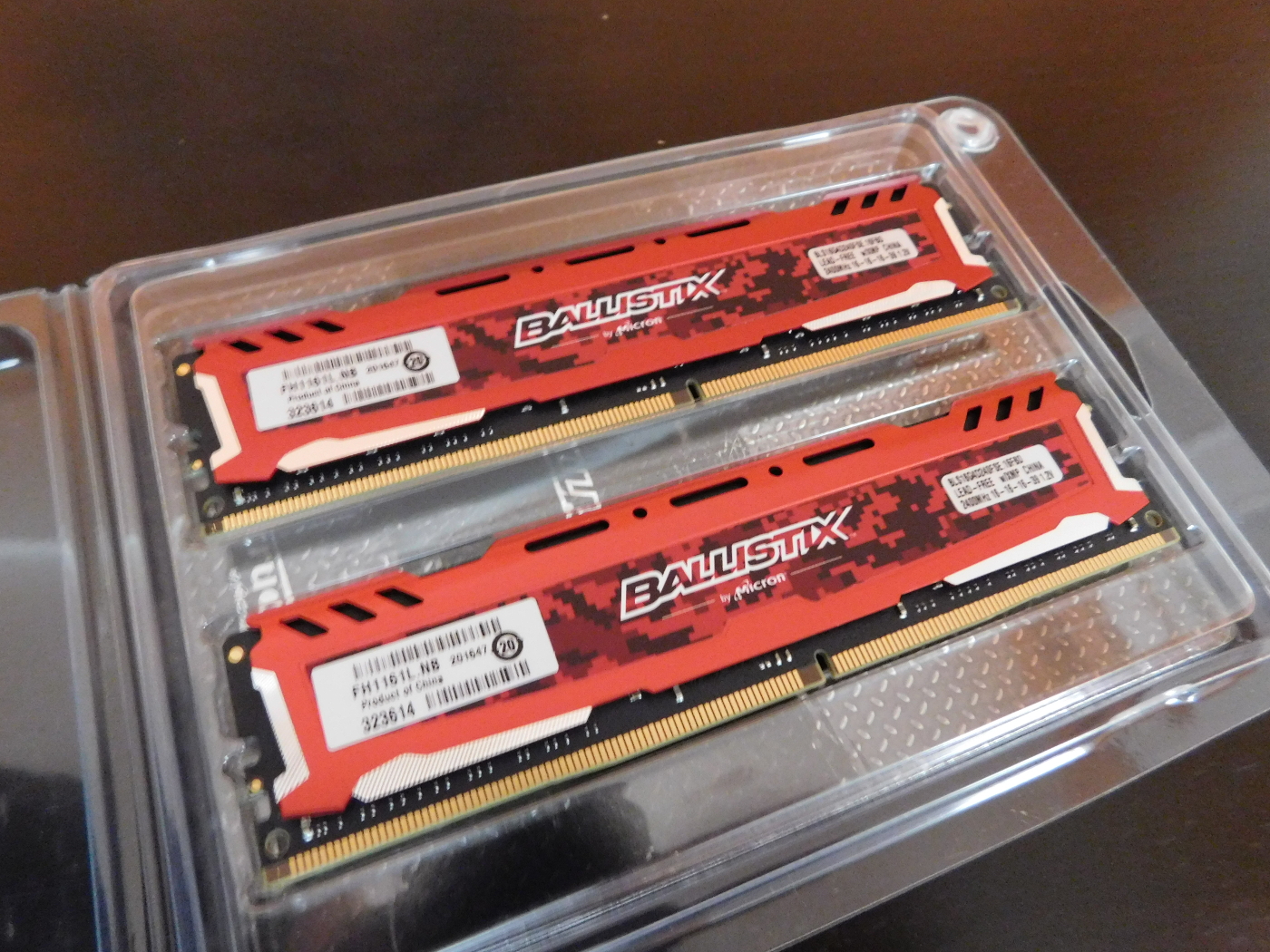 Many would argue that 32GB of memory is overkill, especially for how I intend to use this rig. I also agree, but I've been using computers my entire life and I know how these things go. 16GB may be the standard today, in the year 2017, but 5 years from now 32GB will be the standard. I remember back in '98 when my family got our first computer, it had 64 MB of memory, which was state-of-the-art back then. If I have the practical choice of being ahead of the curve instead of on it, I'll take it. Not only that, but lag and slowdown is a real pet peeve of mine. I spend a lot of time at my computer and always have several applications running at once. 32GB will give me the power to be more careless with that.
Primary Drive: Sandisk SSD PLUS 240GB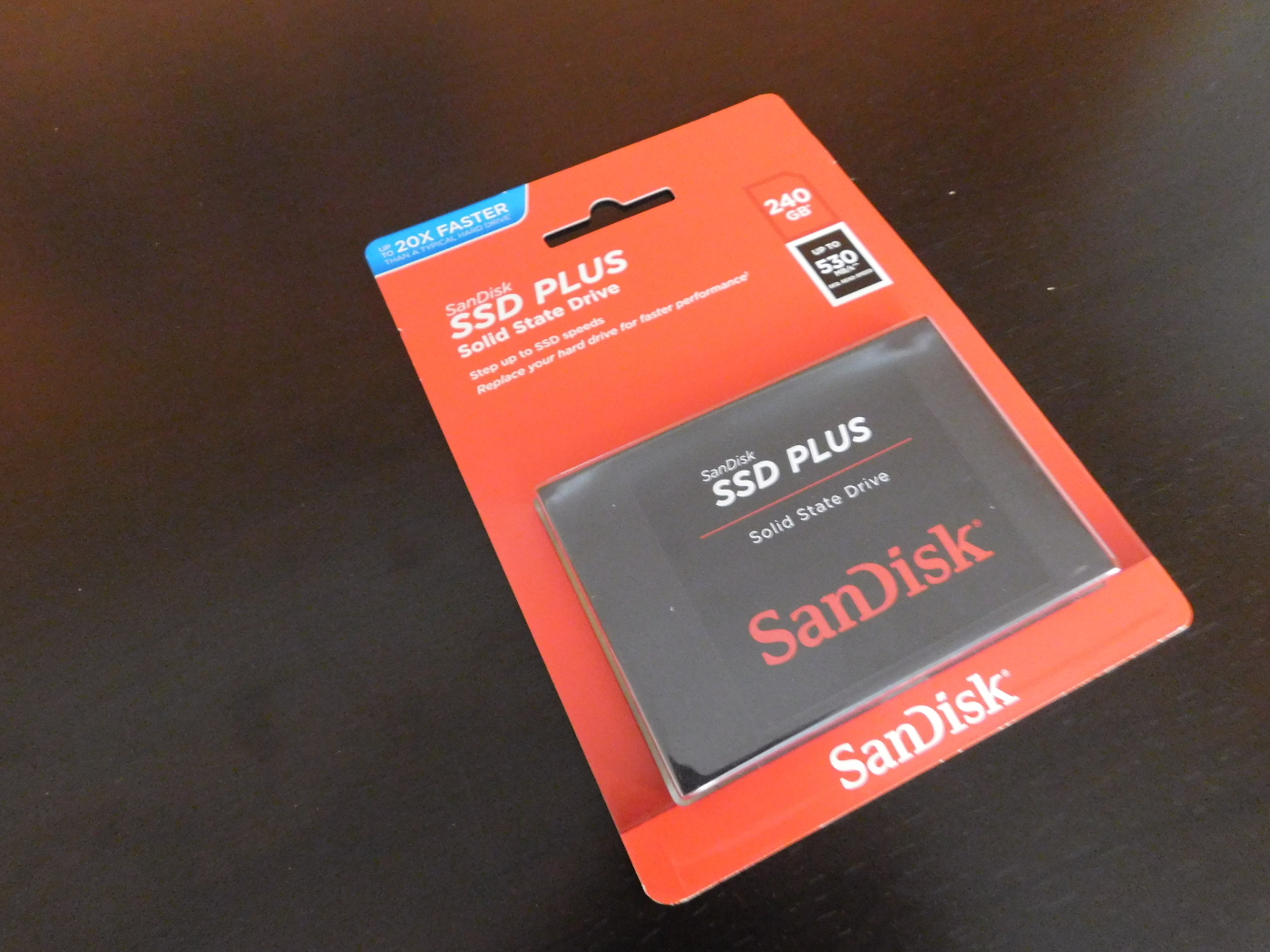 Pretty self-explanatory. This will be the main drive that houses the OS and other applications. There's no specific reason I chose this product other than the fact that it's a brand that I recognize and trust, and the price was right.
Secondary Drive: Hitachi Ultrastar 2TB
My secondary drive will be a mechanical disk. I would've loved to have gone with another solid state drive, but this is another corner I had to cut in order to keep the build within my budget. And maybe I'm wrong, but $60 seems like a really good deal for 2TB of storage.
I didn't take a picture of this part. It was the last piece to arrive, and by that point I was too excited to get working on putting everything together.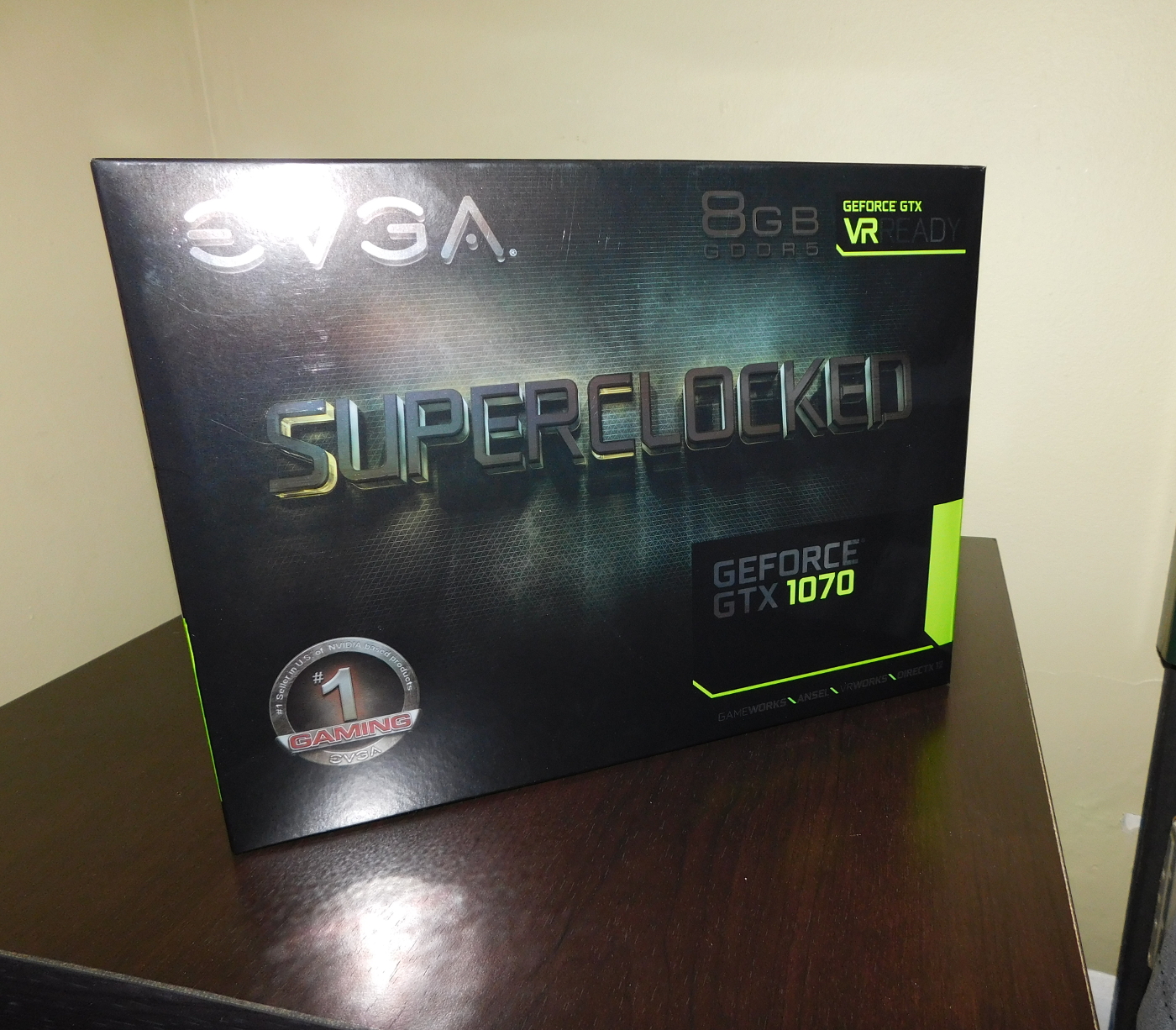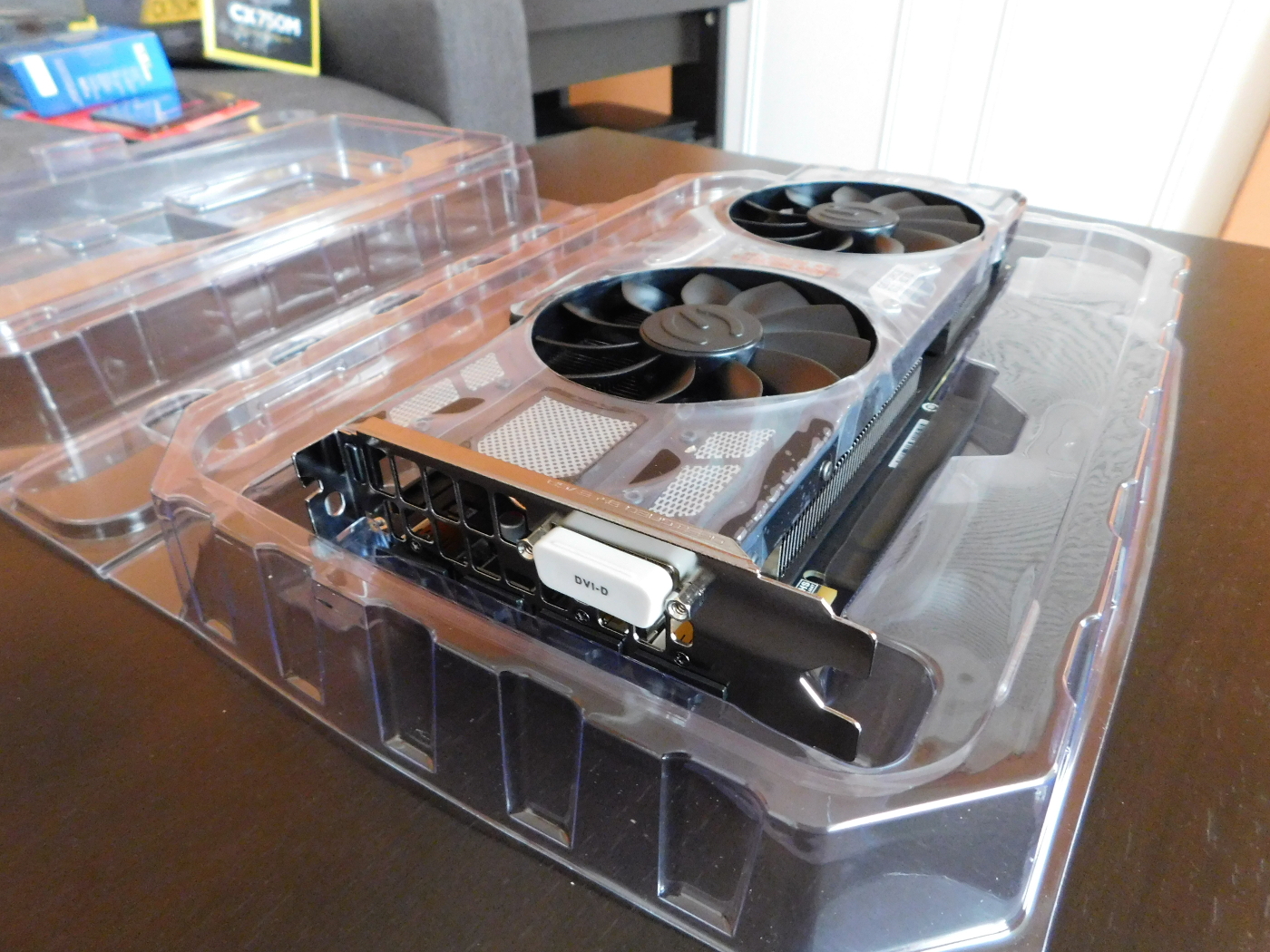 For design work and video editing, this GPU may be more than I need. This was a personal indulgence though since I intend to do some 4K gaming. I really wanted to go with the 1080, but I just couldn't justify the enormous price leap. Maybe sometime down the line I'll sell this one and upgrade, but for now, this should be enough to keep me very happy.
Operating System: Windows 10
For the longest time you've known me as someone who uses Ubuntu, but lately I feel somewhat limited by Linux, considering some of the things I want to do.
I'd really like to get back into using Illustrator, and as previously mentioned, I'd like to start PC gaming as well.
I'd also like to experiment with live streaming some design sessions on Youtube, which requires special software that only runs on Windows and Mac. Youtube streaming only works with Open Broadcaster as far as Linux goes, but I just couldn't seem to get it running on my Ubuntu machine.
Maybe I'll install an Ubuntu partition if Microsoft starts pissing me off (which is entirely possible and maybe even likely,) but for now I'm going to give Windows 10 a fair chance. So far I'm very impressed! I think this may be the best version of Windows since Windows 7, but I want to spend some more time with it before I jump to any conclusions.
One of the reasons I wanted to keep my build at $1,500 or less is so I would have some money leftover for a monitor upgrade.
My previous monitor has been an absolute warrior for me. I've had it for 7 years now (and it's been running for most of that time.) It's still performing great, but it's only 1080p, and it just wouldn't make sense to invest all that money into a rig that can produce 4K resolution if I didn't have a monitor that could display it.
I'm still undecided as to whether or not I'll use the old monitor as a 2nd screen or just retire it. I may have to upgrade my desk next.
The Finished Product…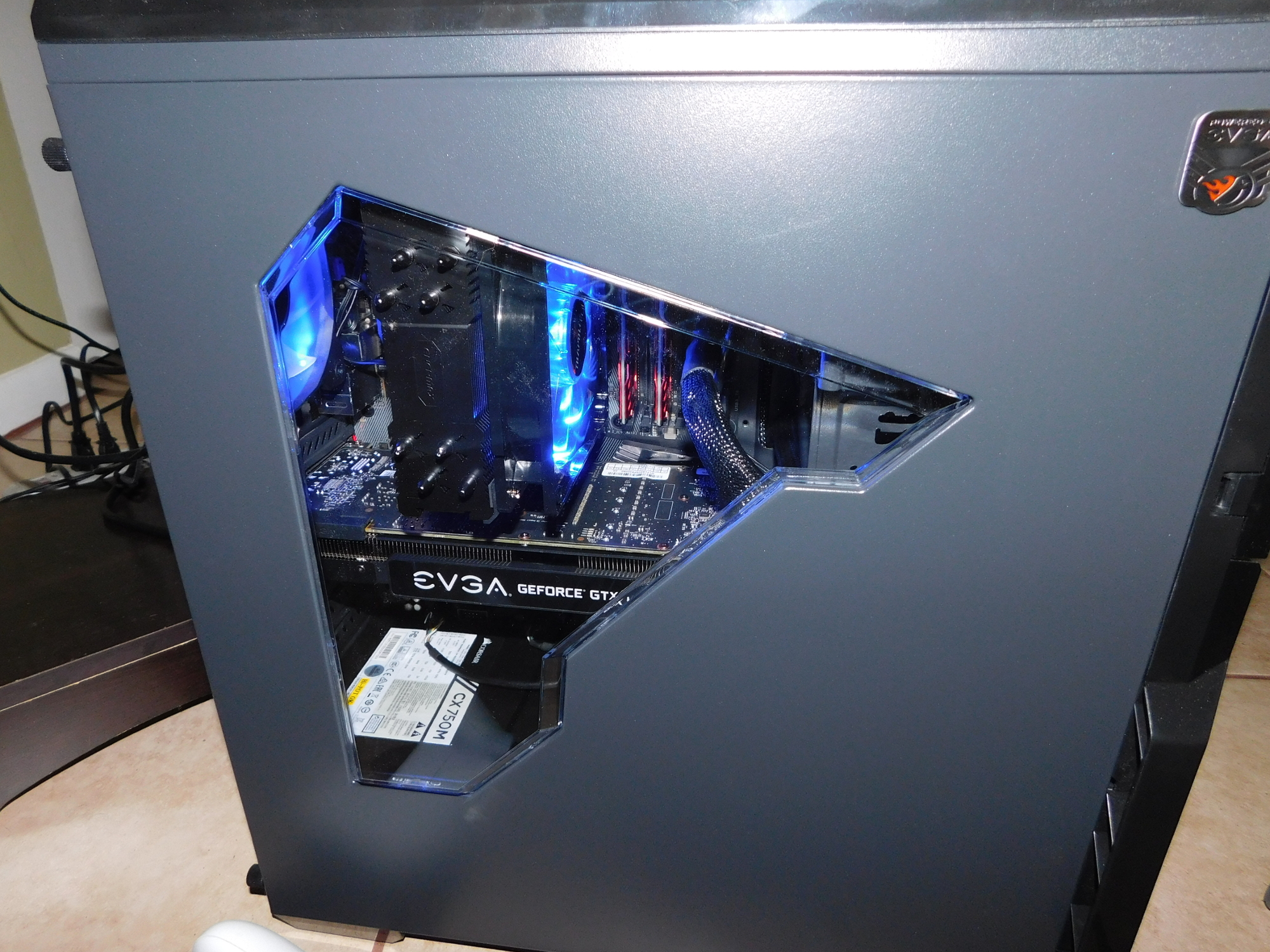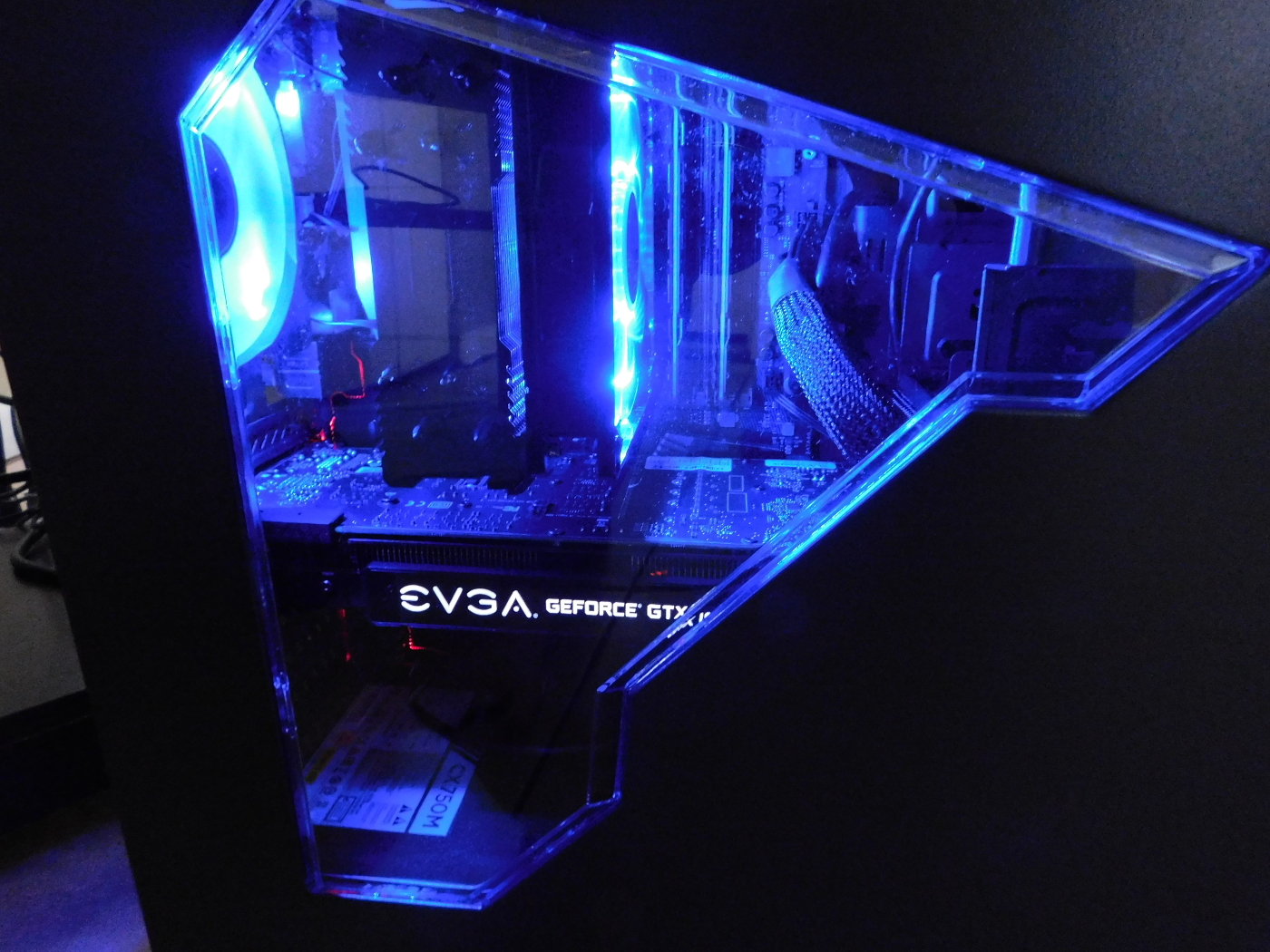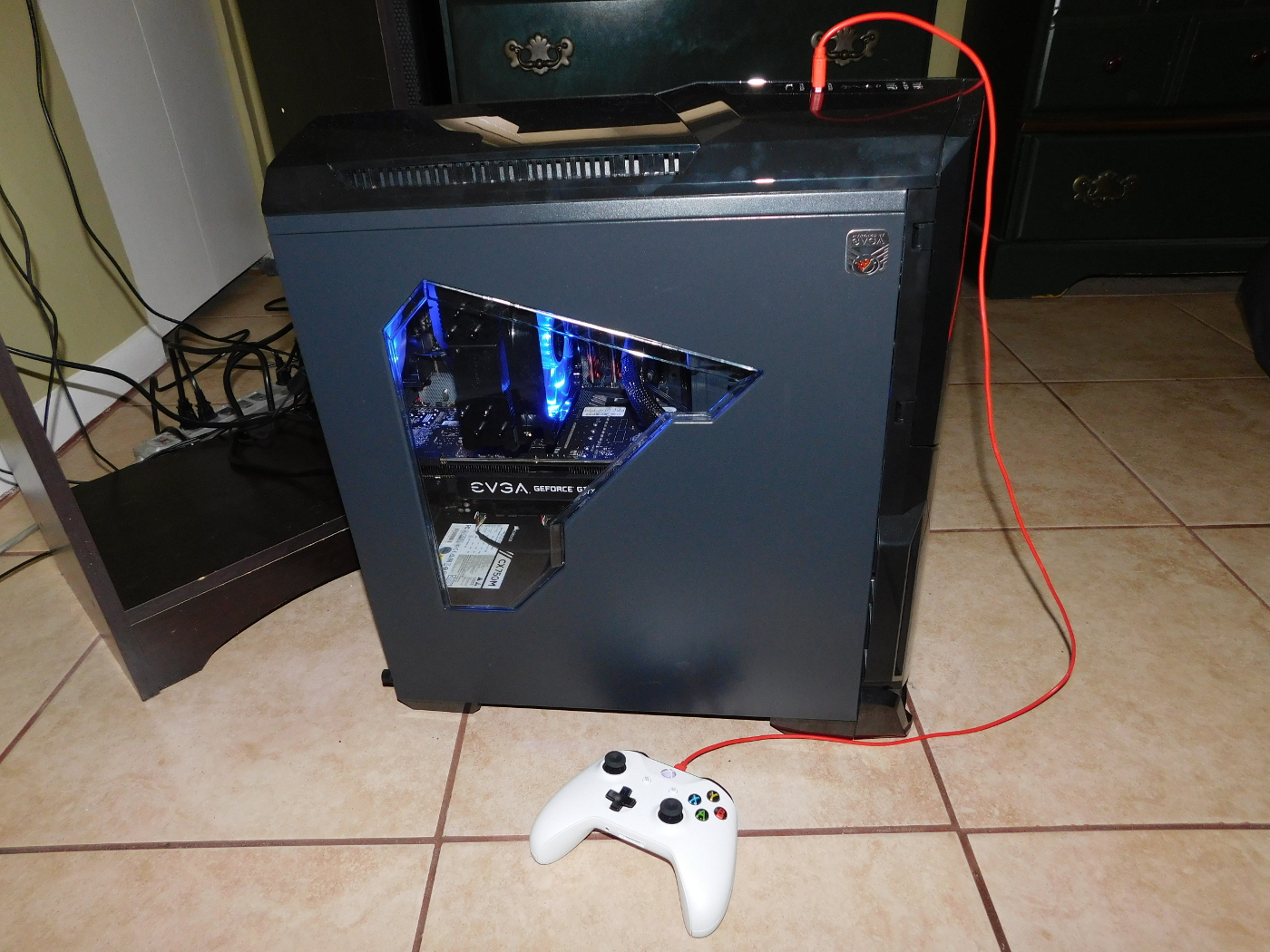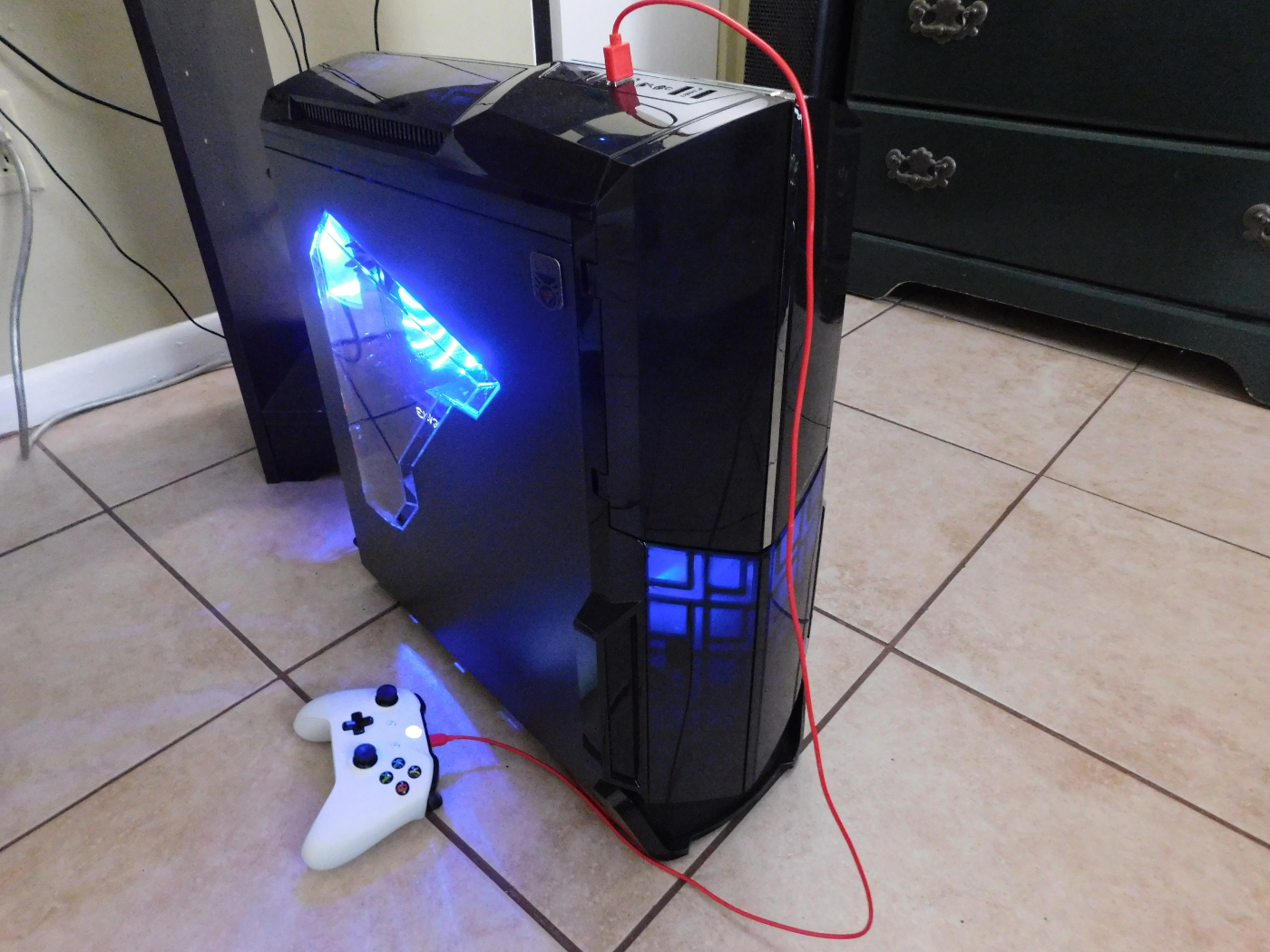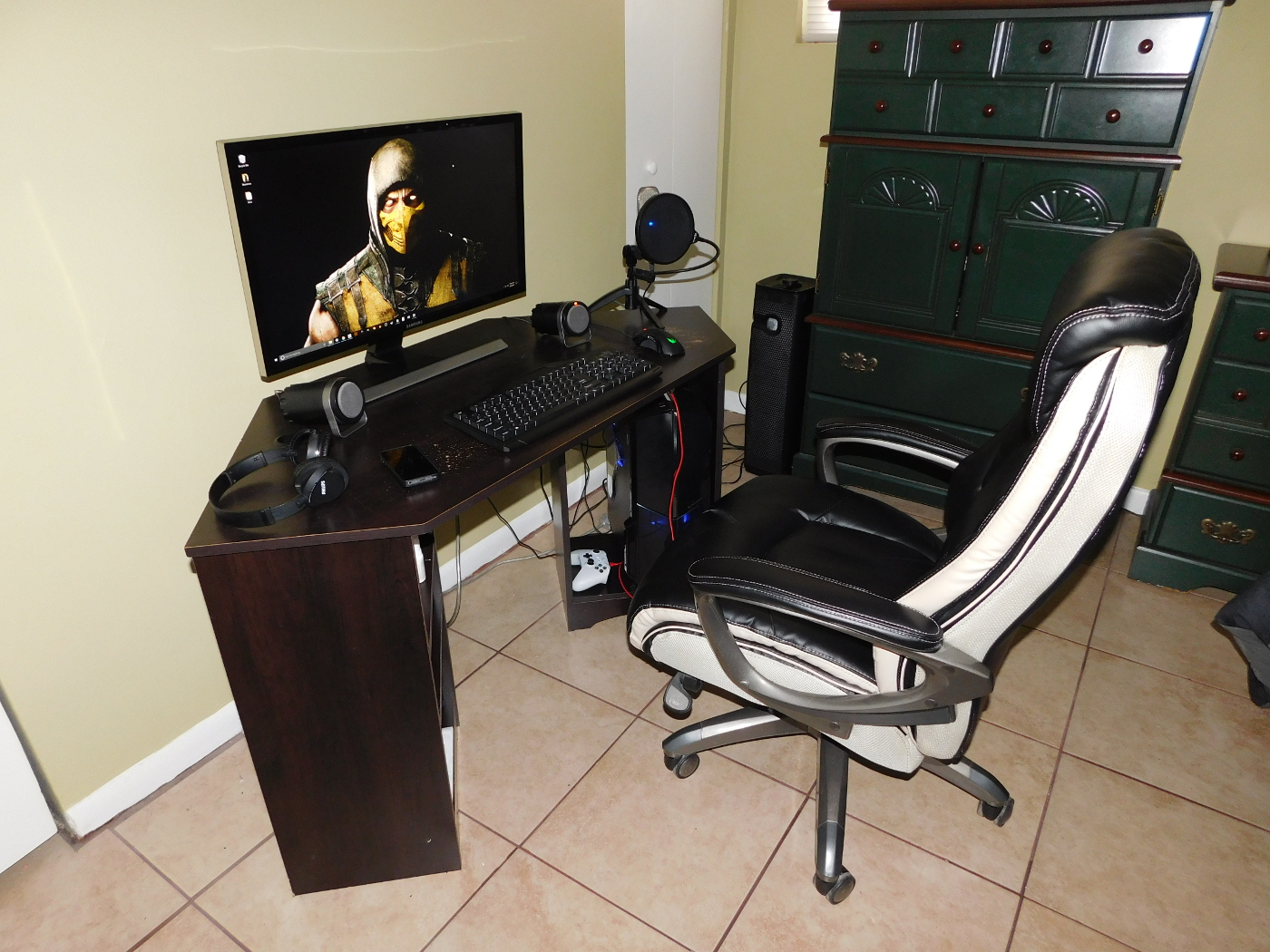 All-in-all, I'm very satisfied with what I got for what I spent. I didn't realize just how outdated my old setup was until I started using this one. The cost for the entire build (without the monitor) — including sales tax and shipping — was $1,586.64. My Amazon Prime membership saved me a ton on shipping costs though, so that's something to keep in mind if you'd like to build this rig (or something similar) yourself.
Update for November 2017
So it has been well over 6 months since I've been using this machine and I have since made some minor upgrades.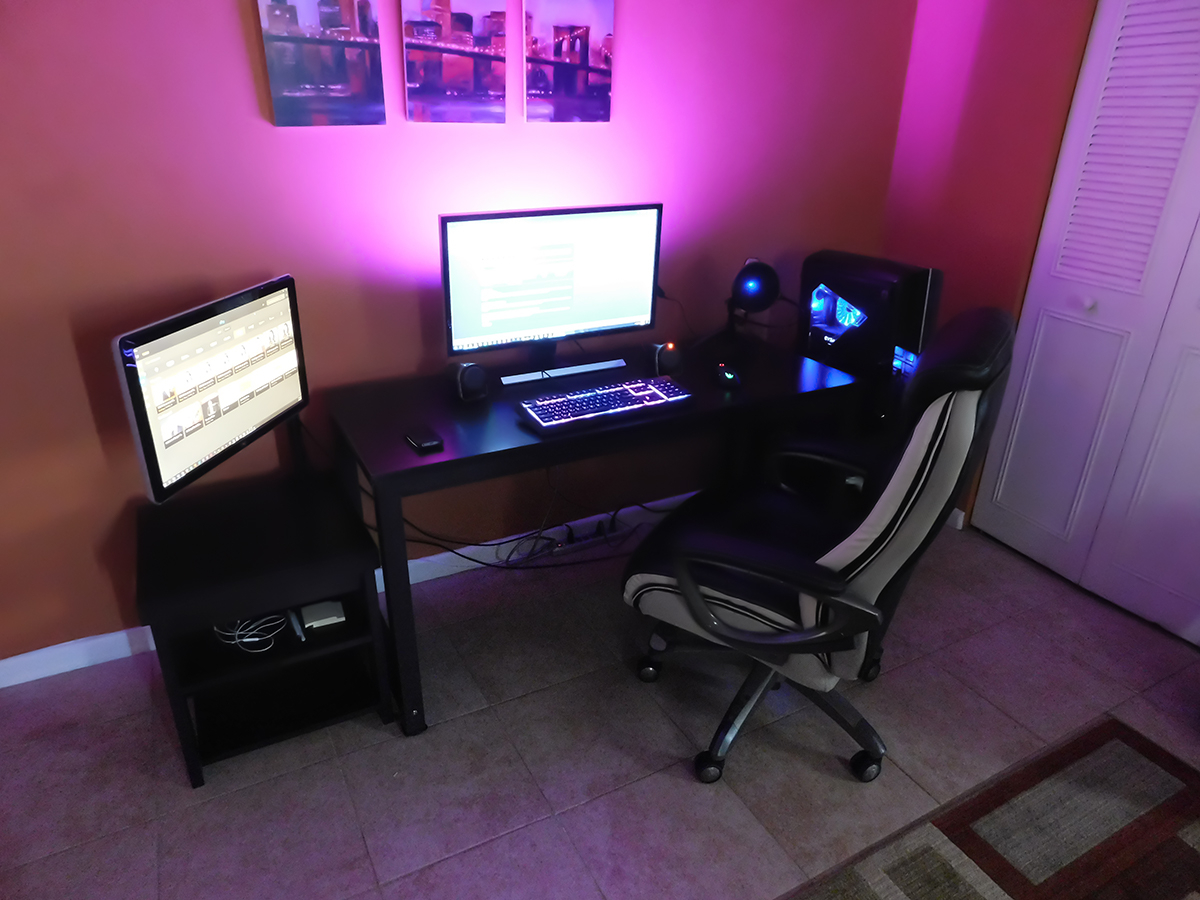 For one, I decided to go ahead and use my old monitor as a second monitor, which has made my life incredibly easier. I never realized just how much I needed a second monitor until I tried it, and now that I have, there's no looking back. It's great to be working on one screen and have a Youtube video playing on the other. It's also great to screencast my tutorials on the main monitor and have the screen capture software running on the other.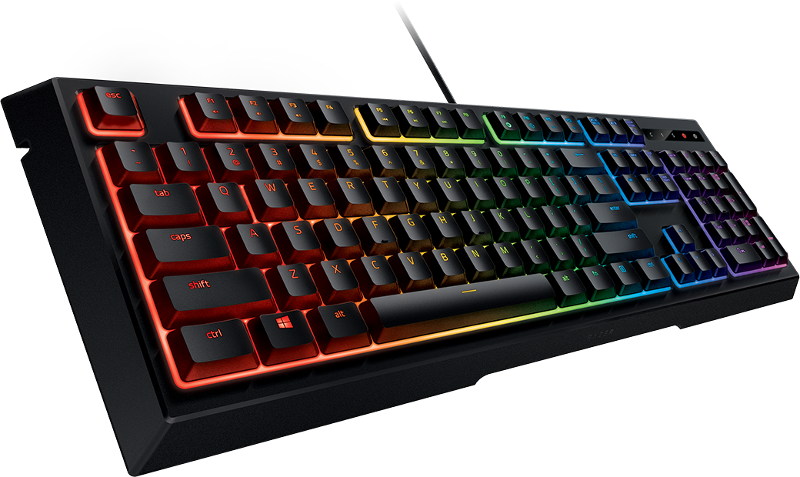 I've also upgraded my keyboard to the Razer Ornata Chroma mechanical keyboard, which has made for an enhanced computing experience. The mechanical keystroke sounds are so satisfying and the back-lighting is a real treat, especially late at night in the dark.
As you can also see in the above picture, I've upgraded my desk, added some RGB lights behind the monitor, and I moved the entire setup to a different room.
The Verdict?
After 6+ months of using this thing for 12+ hours per day, it's safe to say that it was worth every last penny I spent on it. Aside from maybe going with SSD storage all around, there's nothing else I would've done differently. I'm even happy with the air cooling — it has worked out fine. The only issue I've had was rendering with Premiere Pro. The CPU occasionally heats up to 80C when rendering 1080p video, but I can avoid that by using 4 or 5 cores instead of all 8.
The GTX 1070 has been good to me as well. I know I mentioned possibly upgrading to a 1080 in the future, but I've decided there's no point in spending all that extra money. I'm already getting a solid 60 fps when playing any recent game in 4K at ultra or high settings. The 1080 would be a modest boost in performance, but I think I'll wait until the 11 series comes out and reconsider then.
Finally, I know most of you won't like hearing this, but I've grown to love Windows 10. It's the best version of Windows to-date, and I think it's good enough to make you think twice about overpaying for outdated hardware with Mac.
The only downside to using a machine like this is the terrifying thought of going back to something less powerful. I took a trip over the summer and had to spend an entire week working from my far inferior laptop. It was pretty rough.
Logos By Nick LLC is a participant in the Amazon Services LLC Associates Program, an affiliate advertising program designed to provide a means for sites to earn advertising fees by advertising and linking to Amazon.com. As an Amazon Associate I earn from qualifying purchases. Read affiliate disclosure here.