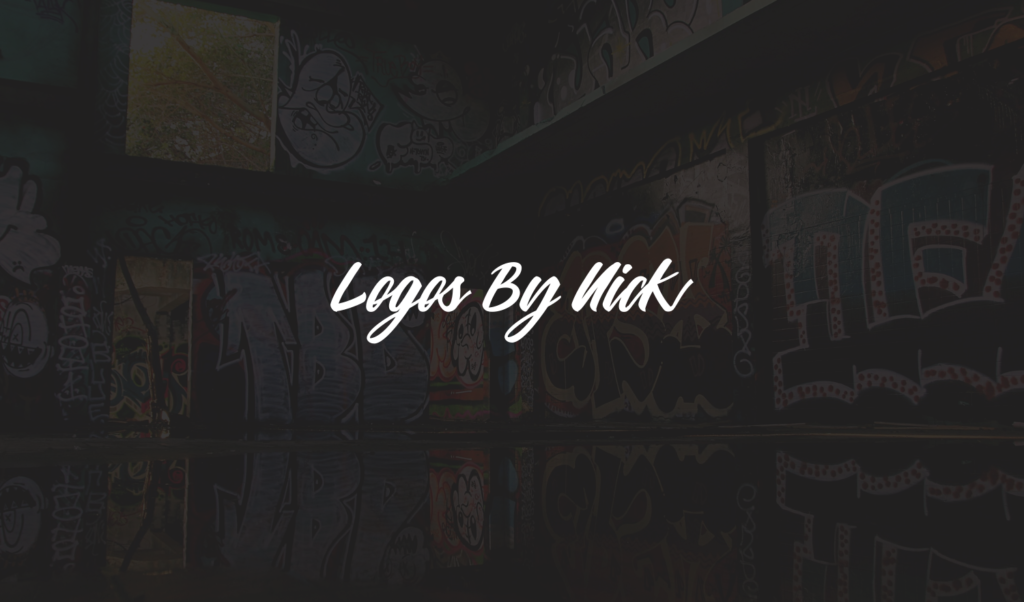 11 Free Calligraphy Fonts To Add To Your Collection
11 Free Calligraphy Fonts To Add To Your Collection
https://logosbynick.com/wp-content/uploads/2017/12/best-free-calligraphy-fonts-1024x602.png
1024
602
Logos By Nick
Logos By Nick
https://logosbynick.com/wp-content/uploads/2017/12/best-free-calligraphy-fonts-1024x602.png
Every once in a while I'll do a roundup of some free fonts that I've been enjoying lately and share them in a post. As I've talked about in the past, I'm usually not crazy about free fonts because they tend to be overused and abused and come with a stigma because of it, but here are exceptions. Every once in a while I'll come across some hidden gems that not many people know about yet. In this post I'll be sharing some of my more recently-discovered gems, but in calligraphy format.
If you've ever wanted to use a nice, hand-brush style of lettering for a design but didn't quite have the chops for it, you're in luck. In this post I'll  be sharing 11 free calligraphy fonts that you can use both personally and commercially, according to the sites where you can download them.
Free Calligraphy Fonts for 2018
1. Mattilda

Released earlier this year in October, Mattilda works great for apparel, stationery, and various other types of branding. "I made it with love, so I hope you'll love to use it!" says Barri Lubris, the creator of high-end font.
2. Beacon

Beacon is a professional hand-drawn font with a casual, whimsical appeal, released by iTypeface and available for both personal and commercial use. It was released in December of 2015.
3. Jaime Blues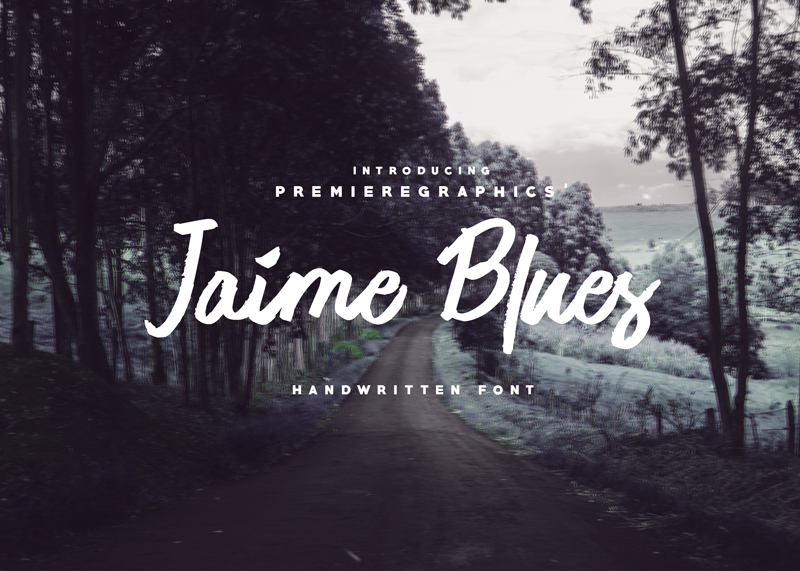 Released just this past summer, Jaime Blues is a hand-drawn typeface released by Premiere Graphics that is, in the words of its creator, not overly feminine. A special thank you to Premiere for offering such a nice looking font to the public!
4. Prof. Jorge

There's not much to be known about this font other than the fact that it was uploaded to Dafont in January of 2013, but it's a really nice font and it has aged quite well despite having been downloaded over 37,000 times already. I don't recall ever seeing it used anywhere else, but I'll definitely be putting this one to use eventually.
5. PW Manuel Free

PW Manuel Free is a free font with a whimsical appeal generously provided by Peax Webdesign.
6. Reprox Script
Reprox Script has been around for quite a while, but oddly enough I haven't really seen it used much. It requires some manual kerning (what font doesn't, really?) but it's a beautiful typeface that can be used in a variety of different ways.
7. Lemon Tuesday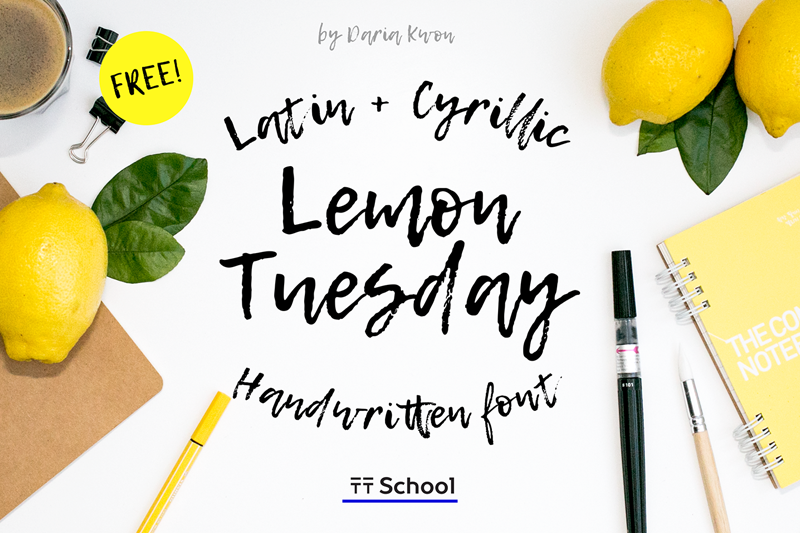 Released last October, Lemon Tuesday is a collection of Libre fonts designed by Daria Kwon. Although the typeface is provided free of cost, they are accepting donations and will be passing all proceeds on to the treatment of children with cancer. Check out the linked page for donation information if you feel inclined to help out.
8. Bringshoot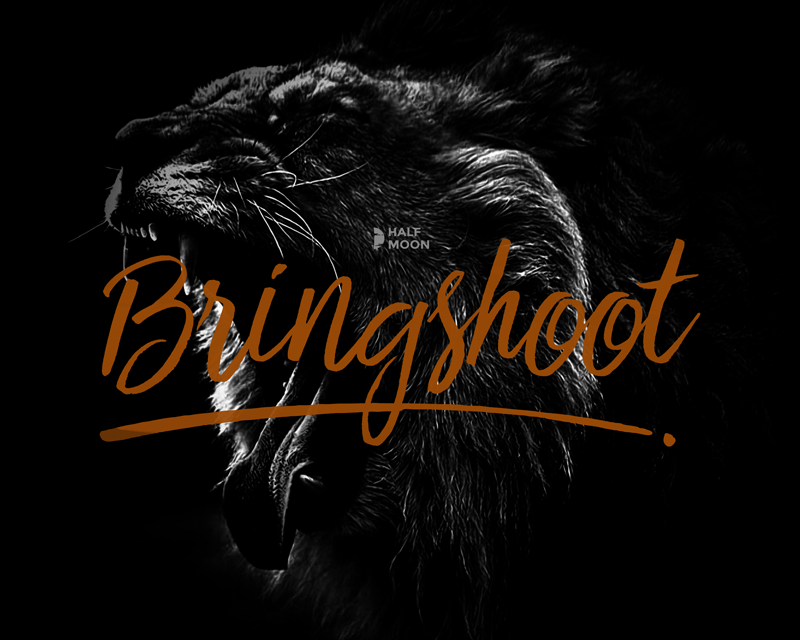 Bringshoot is a wonderfully trendy style of calligraphy, first seen on Dafont last year in May of 2016.
9. Selima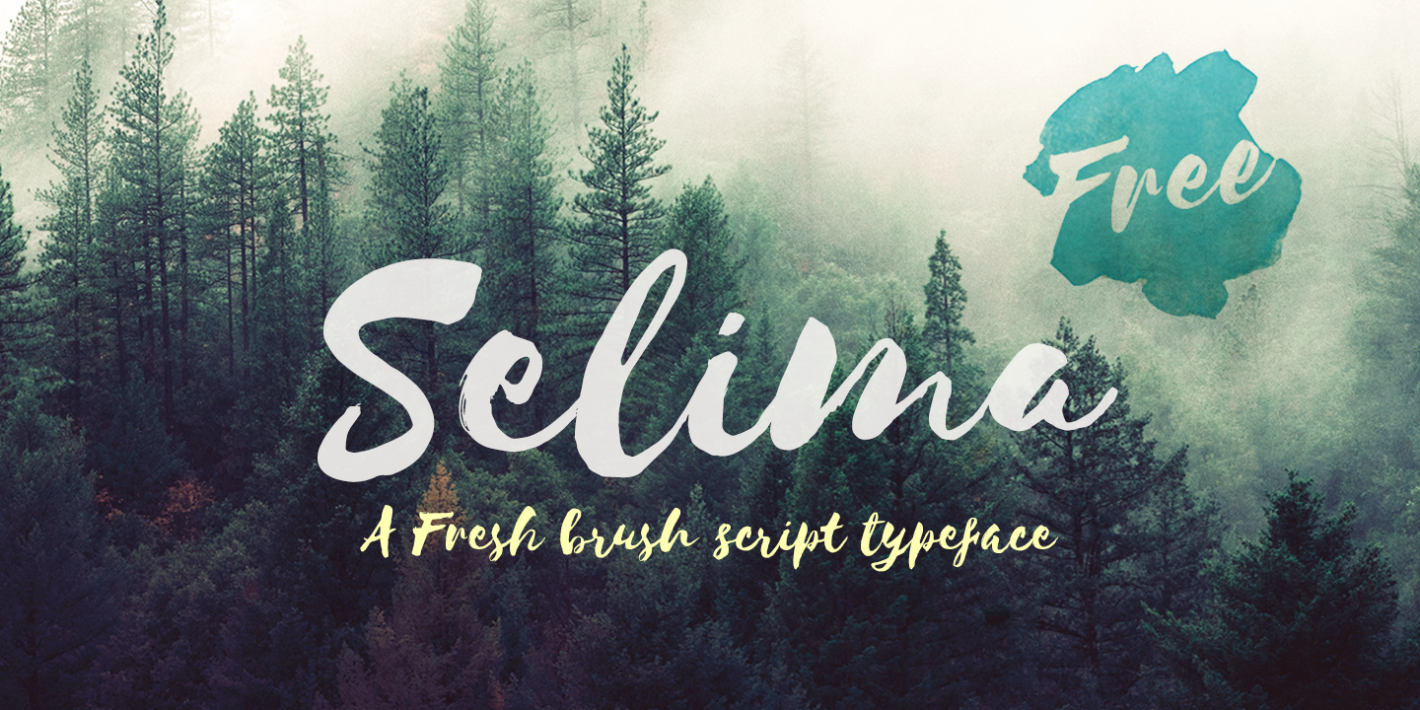 If you're looking for a distressed style for your collection of free calligraphy fonts, be sure to check out Selima by Jroh, provided at no cost to Font Squirrel earlier this year.
10. Especial Kay

This one dates back pre 2005 but has somehow flown under the radar all this time, which is surprising because it's really a nice font! I'll definitely be putting it to use.
11. Qwigley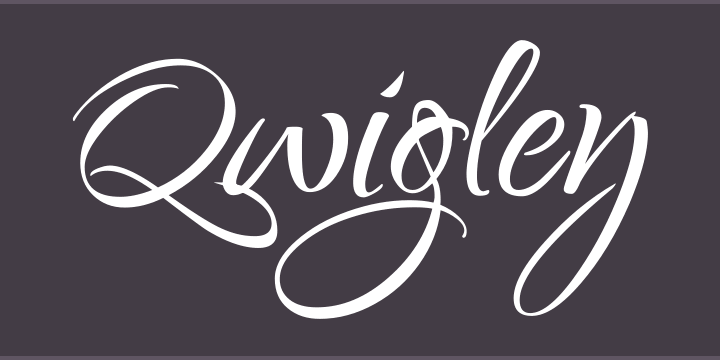 In the words of its creators, "Qwigley is an award winning Brush Script. It is a beautiful contemporary design with stylized character."
Logos By Nick LLC is a participant in the Amazon Services LLC Associates Program, an affiliate advertising program designed to provide a means for sites to earn advertising fees by advertising and linking to Amazon.com. As an Amazon Associate I earn from qualifying purchases. Read affiliate disclosure here.