I've been using Inkscape on a nearly full-time basis since 2013, and I've also been using Illustrator quite regularly since 2015. Having extensive experience with both, I can say for sure that they both have their pros and cons. However, in this post I'm going to make a case for why Inkscape might be a better choice for you than Illustrator.
I don't necessarily think one application is objectively better than the other — there's arguments that could made for each. What really matters is if each application has what you need to get the job done, and they both do. And what matters even more than that is the person using them. The person using the tool will always matter more than the tool itself.
That said, since everyone has their own individual needs and priorities, it should really be taken on a case-by-case basis.
Reasons Why Inkscape May Be Better Than Illustrator…
1. It's a lightweight program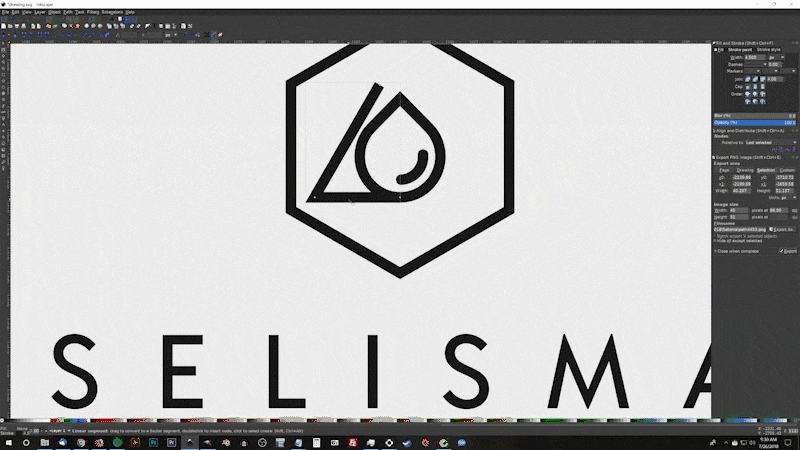 Less demanding system requirements make for a lower barrier of entry to the graphic design world. Casual users might be frustrated by Adobe's resource-hungry applications because they don't quite have the hardware for running them optimally.
Inkscape would be a more appealing option to these users because it's a relatively lightweight program that you can run on standard low-end machines (by today's standards) without much of a problem. You can read more about hardware requirements for graphic design here.
While it's true that if you want to be a graphic designer, you have to have the proper tools for getting the job done (which includes computer hardware,) my point is that some people might not know that they want to be graphic designers yet, or might just be casual users. They might just want to try it out and see if they like it, or maybe use it casually to create flyers for their kids' baseball team or something. Investing in expensive hardware isn't practical for these people, making Inkscape a better option.
2. Working with Gradients
Let's get into some of the workflow details.
One thing I really like about Inkscape is how intuitive its system for editing gradients is.
In Inkscape, you're given nodes for each stop in the gradient. You can move them around on the canvas however you'd like, and the stops in the gradient will follow along. It couldn't possibly be simpler.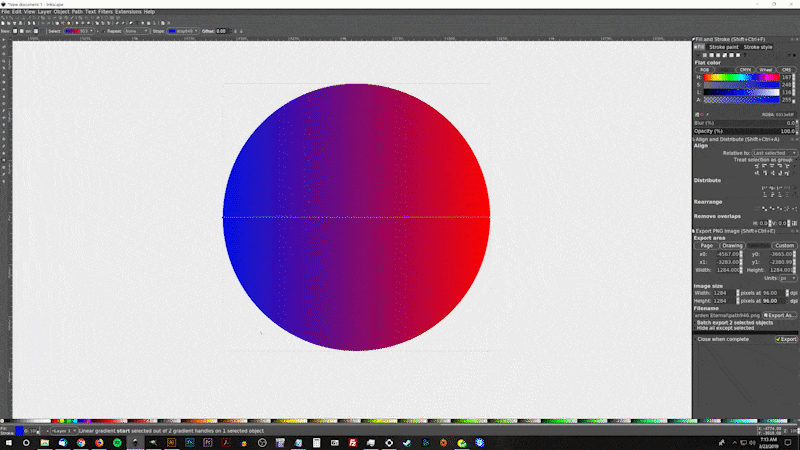 In Illustrator you're also given nodes, but they function in a different and more complex way. One node changes the position of the of gradient on the canvas, and the other determines the radius and angle of the gradient.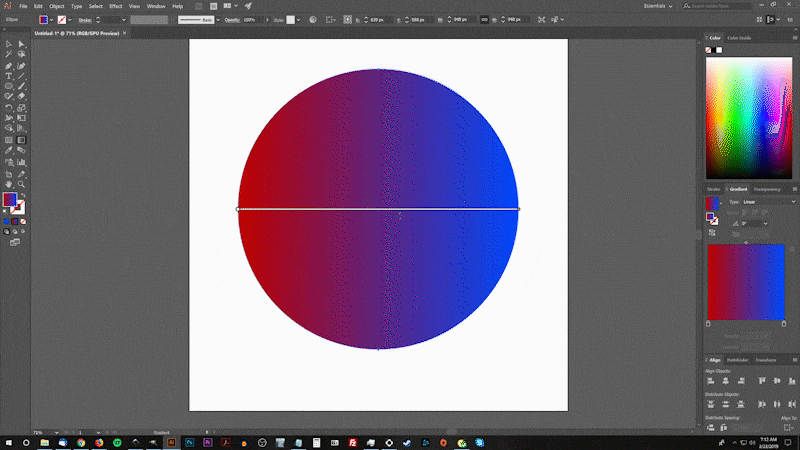 Inkscape's method is better because both nodes are capable of both functions in the most simplistic, intuitive way possible, and it makes for more precise maneuvering.
3. Canvas Navigation
Another thing I like better about Inkscape, from a workflow perspective, is how it's marginally easier to navigate around the canvas.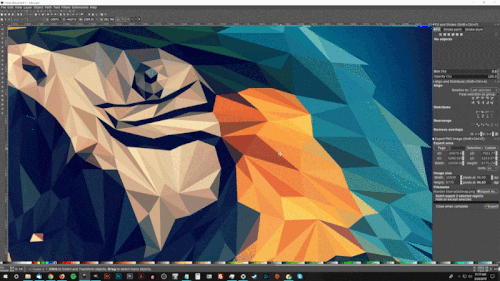 In Inkscape all you have to do is press down on the mouse wheel and move the mouse, and the canvas will pan according to the movement of the mouse. Illustrator uses a similar system, but you have to press the space bar AND left click the mouse in order to navigate the canvas.
Inkscape's method requires just one click and one hand. Illustrator's method requires two clicks and both hands. This may sound frivolous, but it makes a big enough difference when you're spending 8+ hours per day using the software.
With Inkscape, I can just lean back in my chair and navigate around the canvas using one hand. I can't do that with Illustrator unless I manually change the key bindings.
4. Aligning Objects
One area where Inkscape outshines Illustrator is in handling the alignment and distribution of objects.
In Illustrator, you can align objects relative to three different points: the selection, the key object, or the artboard.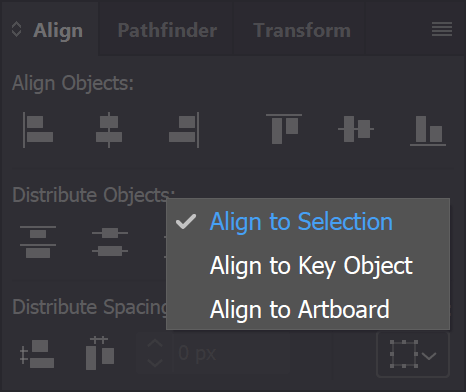 Inkscape allows you to choose the same anchor points and then some…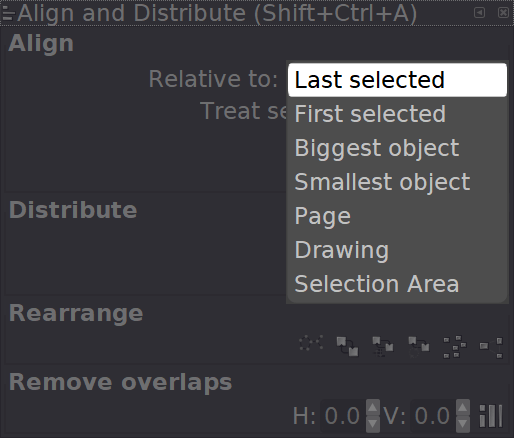 Inkscape also offers more alignment options and distribution methods.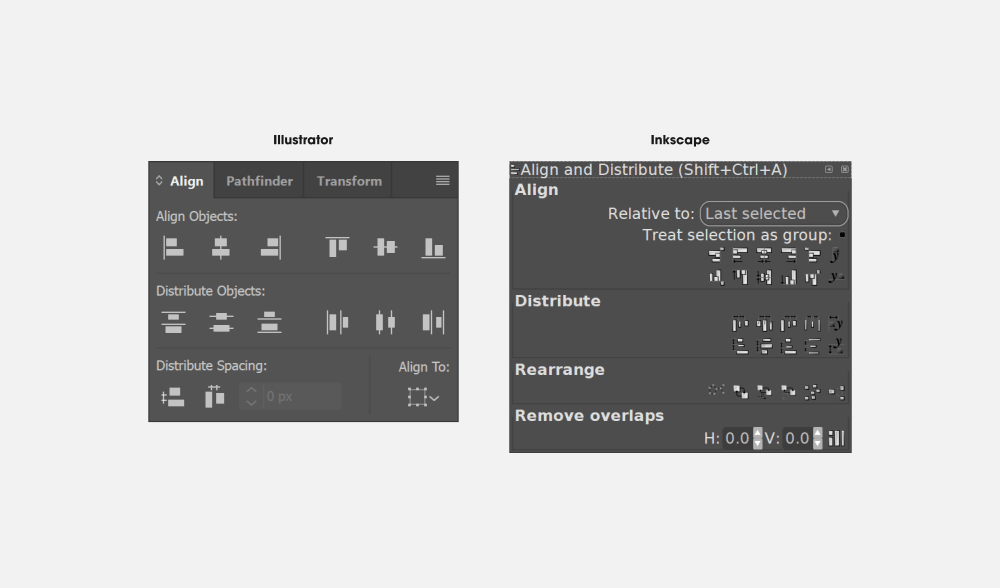 5. Linux Support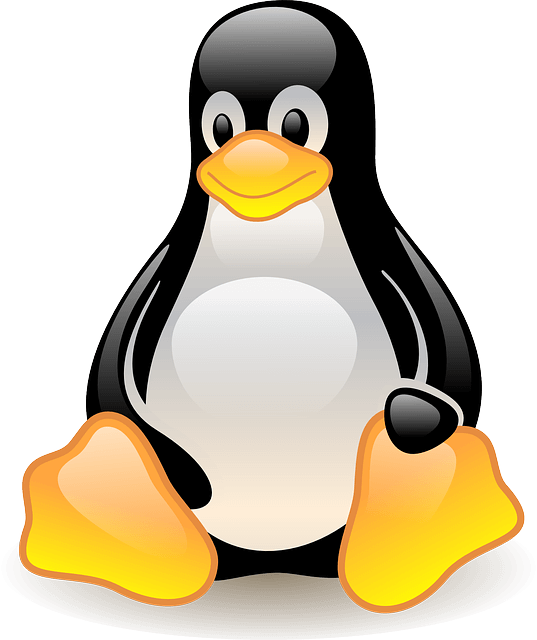 While it's true that Linux users only represent a very small, niche user base, if you are a Linux user and want to get into graphic design, Adobe software is simply not an option for you.
Luckily there's software designers in this world who do care about Linux users, otherwise we wouldn't have great alternative like GIMP and Inkscape.
6. Price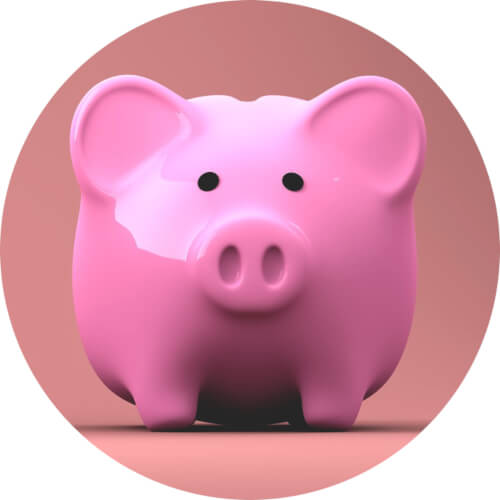 Finally, the most obvious reason why Inkscape may be a better choice for you — price.
Illustrator is quite expensive. The monthly/yearly payment for it may not seem like much, but when you consider that it's an ongoing rental that you need to pay for indefinitely, it adds up pretty quick. In fact, I'm probably going to cancel my own subscription this summer when my plan is up.
For those of you who don't find the software-as-a-service payment model practical, great news: Inkscape is free.
Thoughts?
If you have any feedback or input of your own, leave a comment below. I'll probably do another post outlining some of the things I like better about Illustrator in the future. Like I said, a case can be made either way.
Master The Software
Want to learn everything there is to know about your favorite design apps? Check out our interactive video courses and private community for getting help when you need it!
The Inkscape Master Class

A comprehensive series of 60+ videos where I explain every tool and feature in Inkscape.

Affinity Designer Master Class

A series of 80+ explainer videos where I go over every tool and feature in Affinity Designer.

The Illustrator Explainer Series

A series of 100+ explainer videos where I go over every tool and feature in Adobe Illustrator.

The Logo Design Academy

An 18-part video series teaching my entire creative process for designing logos, from start to finish.
This post may contain affiliate links. Read affiliate disclosure here.