In this tutorial I'll be demonstrating how you can create a low poly portrait from any image using Adobe Illustrator. This is a neat little trick that you can use to create some cool vector designs. I've actually used this effect myself for my own profile pictures and avatars.
The following is a brief overview of the steps taken to create this low poly effect. For complete step-by-step instructions, please refer to the video tutorial at the top of the page.
Low Poly Portrait Effect
For this tutorial I'll be using the following example photo that I grabbed from a stock photo site. You can use whatever photo you'd like though.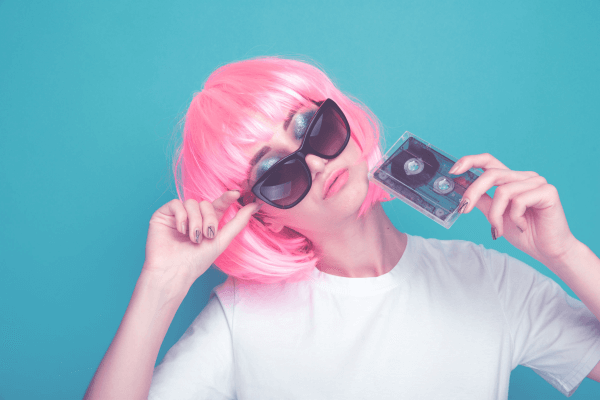 The first thing we're going to do is create two separate layers — one for the photo, and one for the low poly effect. Make sure to lock the photo layer so that you don't accidentally grab it while you're creating the effect.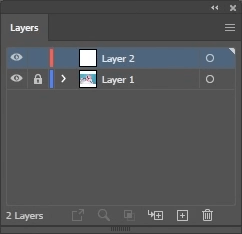 Now we're going to grab the Pen Tool and manually draw a polygon over a segment of the subject.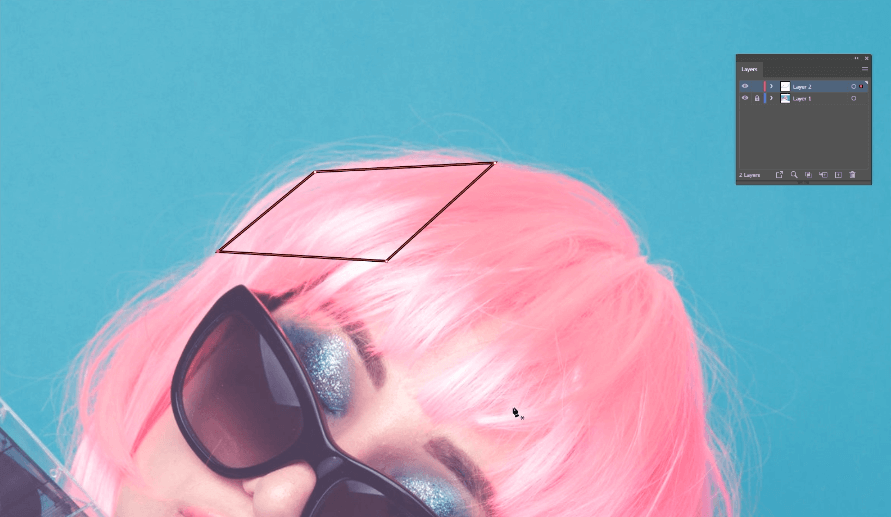 Simply repeat this process for the rest of the photo, making sure to create your polygons so that they somewhat follow the shape and contour of key features like eyebrows, eyes, and hair.
Here's how my example photo looks once I've created my polygons…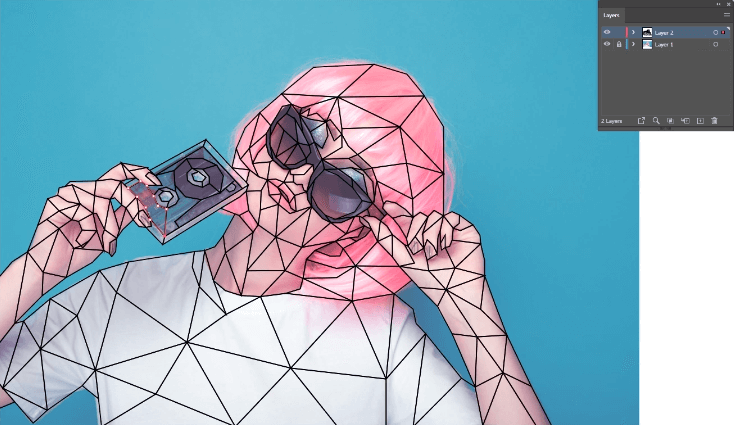 Now we're going to manually fill in each polygon with the Eyedropper Tool. To do so, select a polygon, then grab the Eyedropper and click on any segment within the polygon to grab a color sample of the subject image beneath it.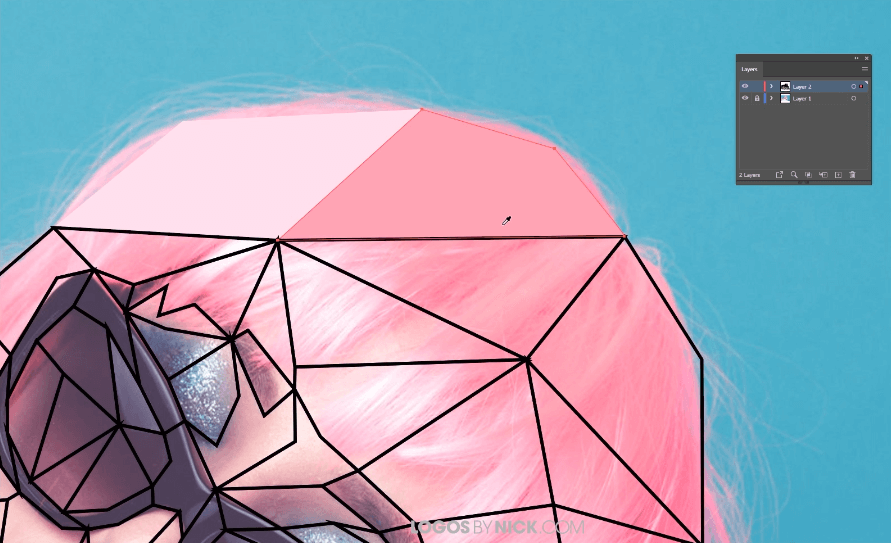 All you have to do now is repeat this process for the rest of the image and you're done! Here's how the finished design looks…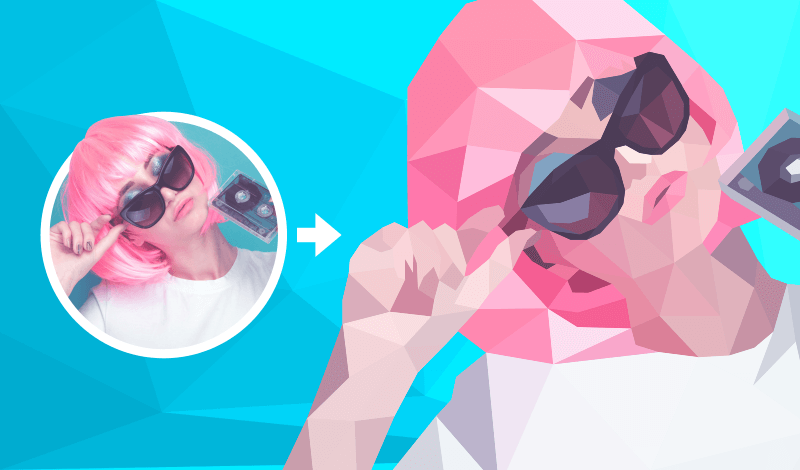 And that is how you can create a low poly effect using Adobe Illustrator! It can be tedious and time-consuming, but the result is worth the effort.
If you have any questions then please leave a comment below. As always, thanks for watching!
Become A Master of Inkscape!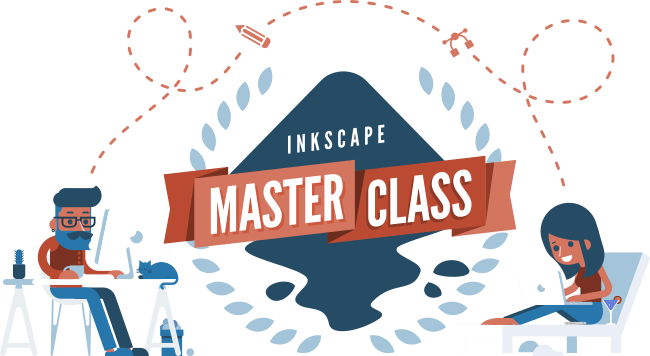 Want to learn more about how Inkscape works? Check out the Inkscape Master Class – a comprehensive series of over 50 videos where I go over every tool, feature and function in Inkscape and explain what it is, how it works, and why it's useful.

Logos By Nick LLC is a participant in the Amazon Services LLC Associates Program, an affiliate advertising program designed to provide a means for sites to earn advertising fees by advertising and linking to Amazon.com. As an Amazon Associate I earn from qualifying purchases. Read affiliate disclosure here.