How To Create Grime Art with GIMP
How To Create Grime Art with GIMP
https://logosbynick.com/wp-content/uploads/2019/10/gimp-grime-art-tutorial-1024x602.jpg
1024
602
Nick Saporito
Nick Saporito
https://secure.gravatar.com/avatar/d9a1bc4f29b2352da1ce14ad033328ab?s=96&d=mm&r=g
In this tutorial I'll be demonstrating how you can use GIMP to create grime art portraits. Grime art is a trendy form of digital art in which you paint freehand effects on top of a portrait. You can read more about it here.
Learn How To Design Logos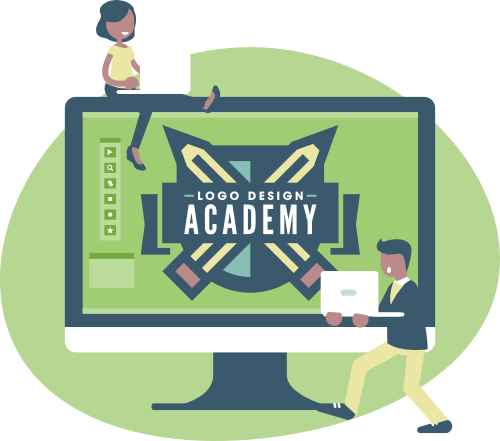 If you want to learn how I come up with logo design ideas, be sure to check out my Logo Design Academy - an interactive 18-part video course where you will learn my entire creative process for coming up with logo ideas and implementing them.

The following is just a brief overview of the steps taken to achieve this effect. Please watch the video tutorial at the top of the page for complete step-by-step instructions.
GIMP Grime Art Tutorial
To get start we will need to open a photograph with GIMP. For this tutorial I will be using a stock photo that I purchased from 123rf, but you can use any other photo you'd like.
The first thing we're going to do is create a blank new layer on top of the subject layer and use a solid black brush to manually draw some drip lines rolling off of the subject.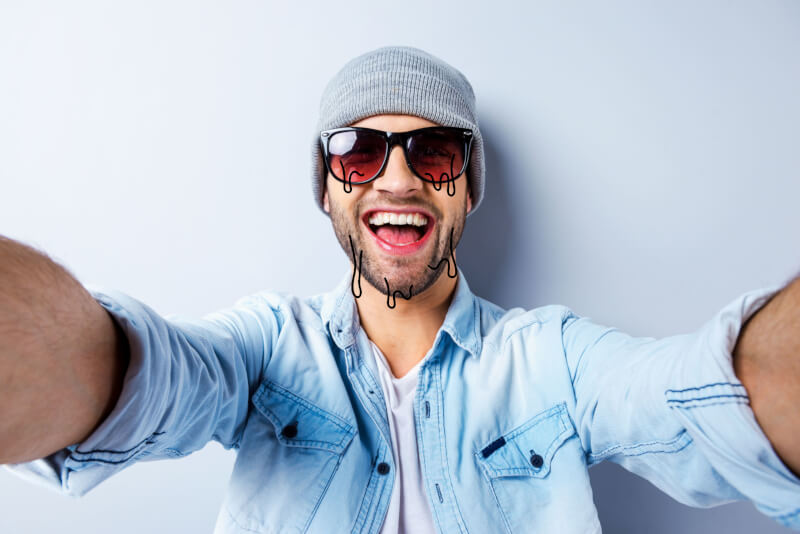 Now we will use that same brush to draw some border lines going around the subject's face. Make sure that the lines do not cross through the drips that were previously drawn. You may want to bring down the opacity of the subject layer so that you can see the lines that you're drawing a little better.
150+ Logo Templates Need a professional logo but have a limited budget? Or are you a designer looking to add to your inventory of design elements? Check out my bundle of 150+ high quality logo templates, all designed by Yours Truly.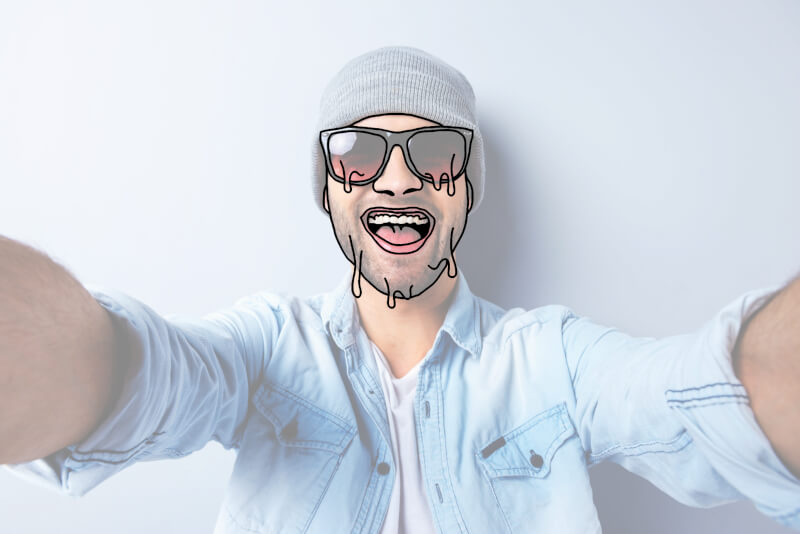 Once the border lines are complete we can now go through the rest of the subject's face and draw some more rolling drips.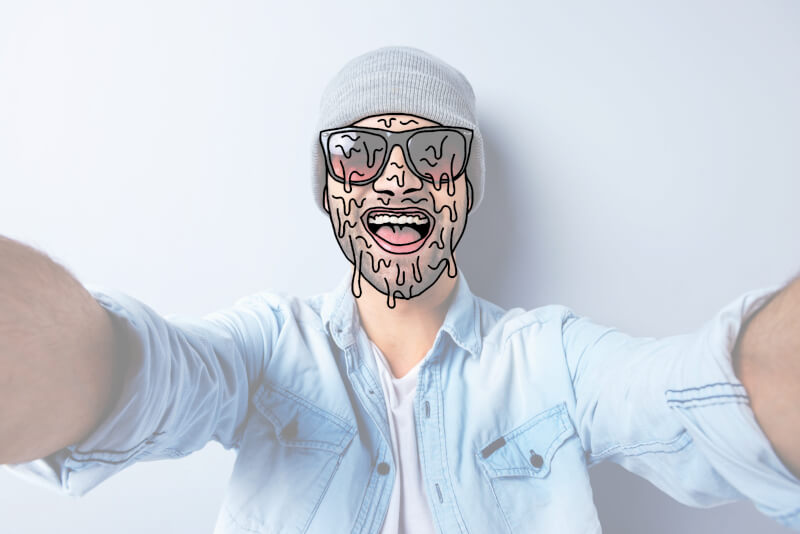 Now create a new layer beneath the border layer and use a different color brush to color in the face. I've found that high contrast neon colors seem to work best for the grime art style. For this tutorial I'm using a high contrast pink, but you can use whatever color you'd like.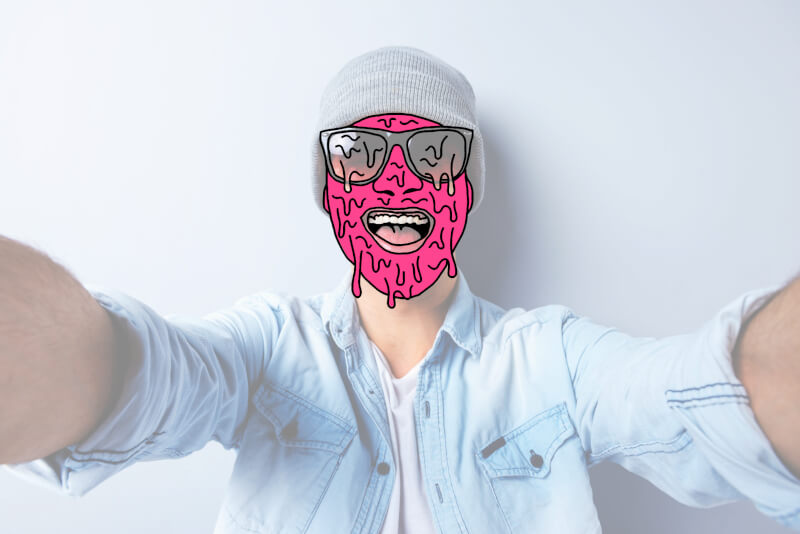 Continue coloring in the rest of the facial features with another color. You'll probably need to use a third color as I did below — a dark shade of the second color worked well for this example.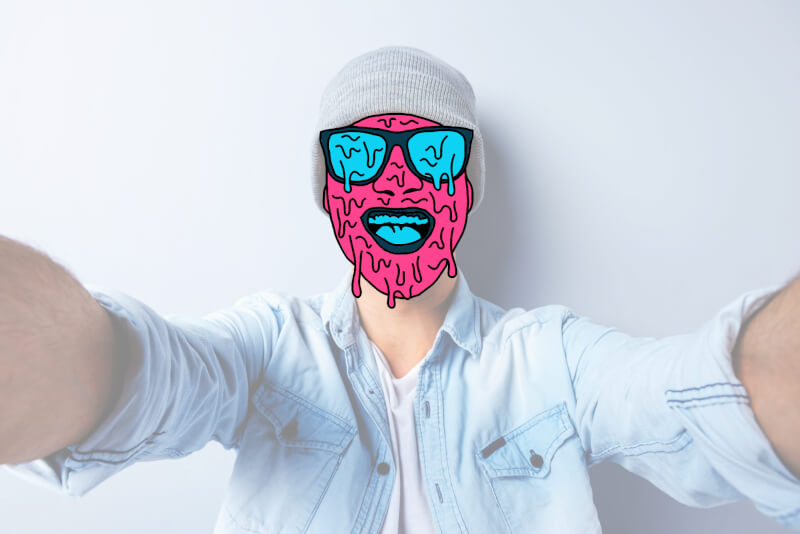 This is where the design really begins to pop. Select a slightly dark shade of the original color (pink in my case) and use it to manually draw in some shadows around the edges of the face and underneath the drips.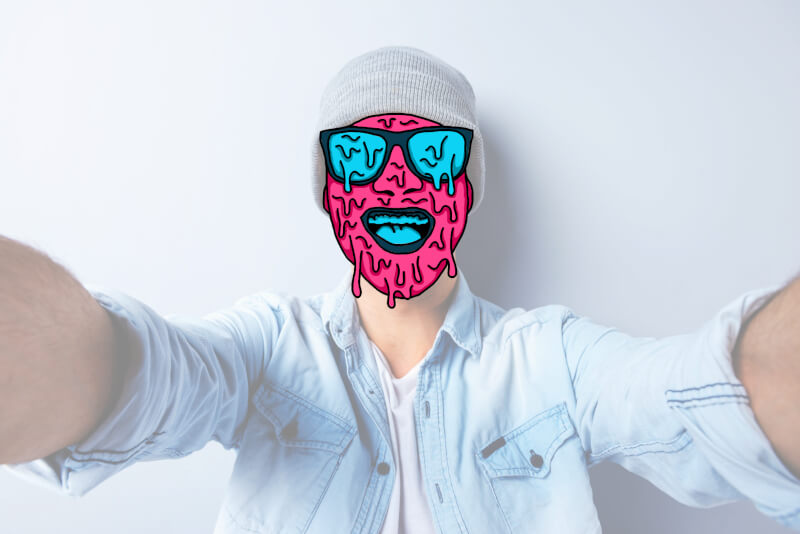 Now we can grab a lighter shade of that original color and draw in some highlights around the opposing areas.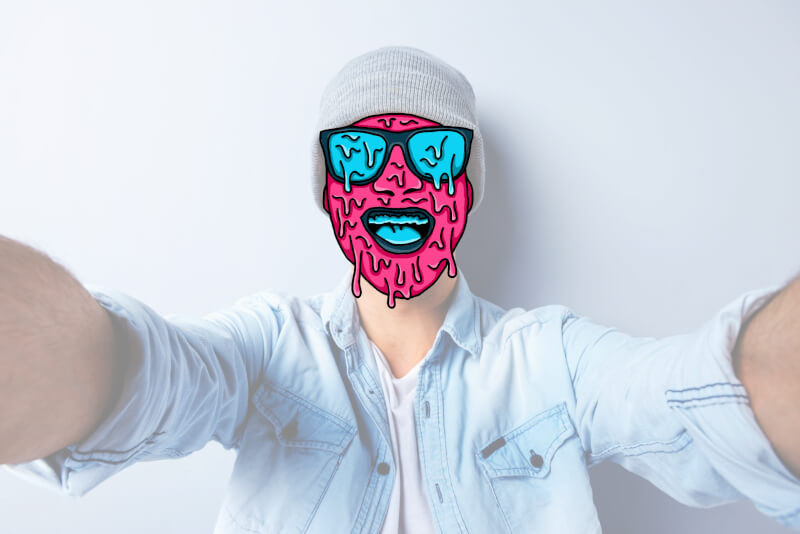 Finally, grab a white brush and paint in some very subtle highlights at the peaks of the lighter shade highlights you just drew. This will make for a nice finishing touch.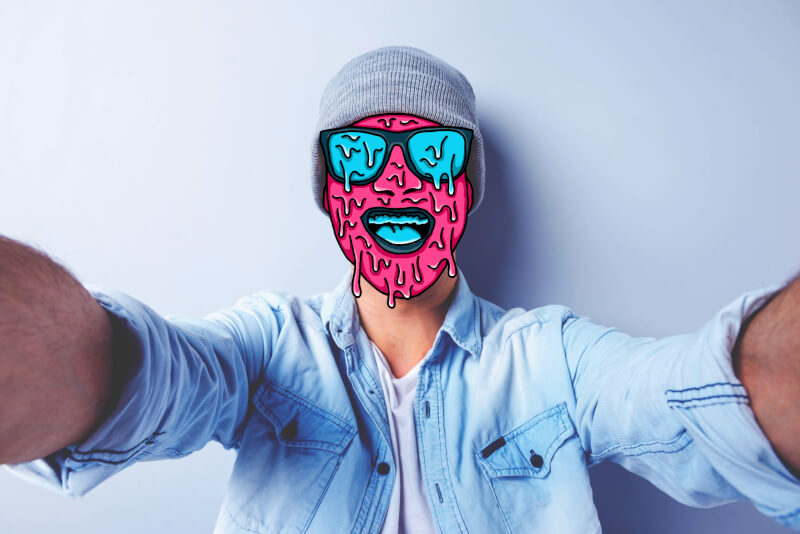 Now you can bring the subject layer's opacity back to up 100%, and with that our grime art is finished!
If you have any questions simply leave a comment below. As always, thanks for watching!
Get Started with GIMP!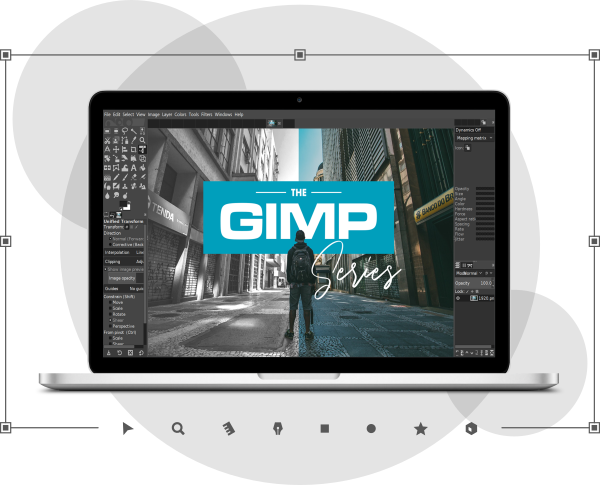 Want to learn more about how GIMP works? Check out The GIMP Series – a comprehensive collection of over 60 videos where I go over all of the major tools, features and function in GIMP and explain what they do, how they work, and why they're useful.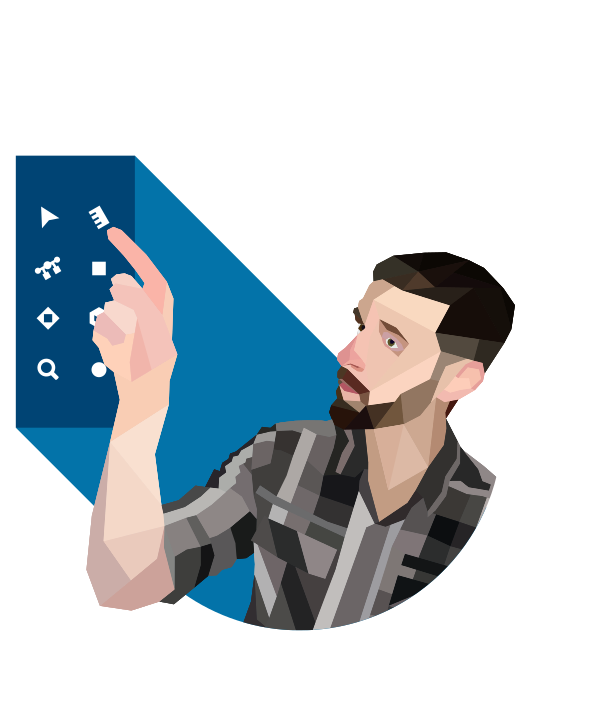 Want Me To Design Your Logo?
I'm Nick, and I design logos. I can help you enhance your image and make an impactful impression with some next-level branding. Check out my portfolio to see how I've helped others and learn more about how I can do the same for you.

---
Logos By Nick LLC is a participant in the Amazon Services LLC Associates Program, an affiliate advertising program designed to provide a means for sites to earn advertising fees by advertising and linking to Amazon.com. As an Amazon Associate I earn from qualifying purchases. Read affiliate disclosure here.