In this tutorial we'll be addressing a common problem many new users of Affinity Designer may experience– missing brushes. You may already know how to import brushes, but what if you've imported them and they're not populating in the Brushes menu? This can be confusing and frustrating.
As you may already know, the way to import brushes into Affinity Designer is to use the menu icon in the Brushes menu and select Import. You will then be prompted to choose a brush file from your hard drive to install. Watch the video tutorial below for a brief demonstration:
Once you've imported your brushes, they should populate in the Brushes menu immediately. There's no need to restart the software like with other design applications. However, you may notice that your brushes are missing regardless.
Why Are My Brushes Missing In Affinity Designer?
As it turns out, your brushes probably aren't missing. It's more likely that you're just looking for them in the wrong place.
When downloading and installing brushes from the internet, they're usually Photoshop brushes in .abr format. Or, in other words, they're pixel-based brushes, meaning you won't find them in the Designer Persona, which is vector-based.
To access your missing brushes (that aren't really missing,) simply navigate to the Pixel Persona: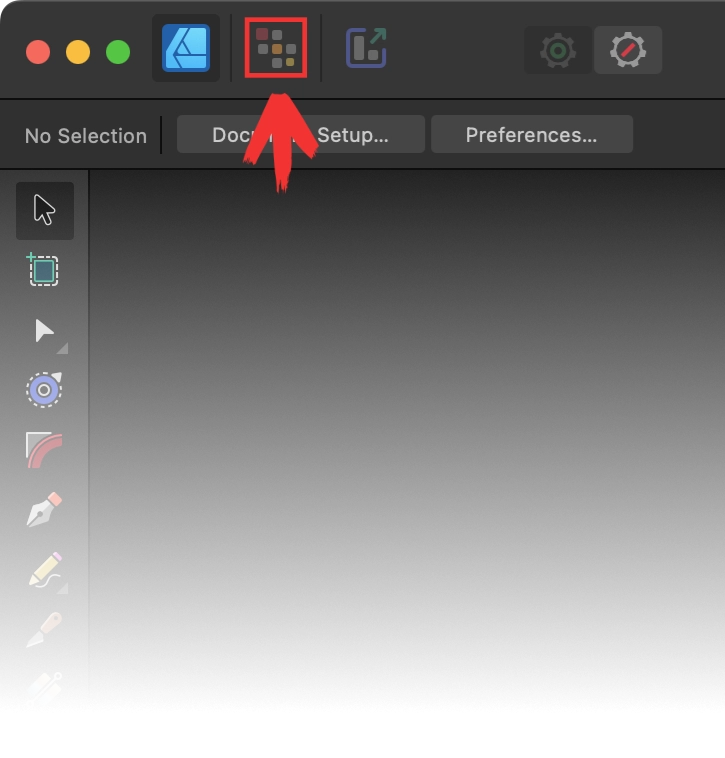 Once you're in the Pixel Persona, check the Brushes menu to see if your newly-installed brushes are there. Chances are, that's where they went: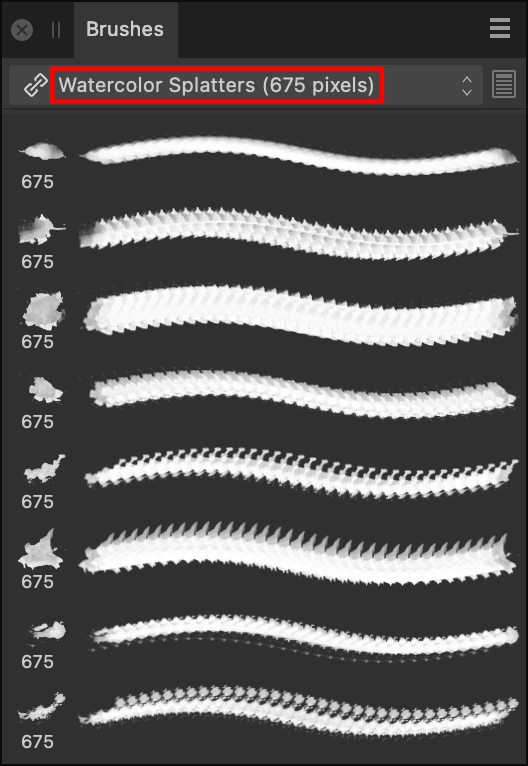 Why This Happens
It may not seem like it, but the Brushes menu in the Designer Persona contains different brushes than the one in the Pixel Persona. This is because the Designer Persona is a vector-based design environment, meaning the brushes within it are vector brushes.
If you've downloaded vector brushes then that's where they should be, but it's more likely that you've downloaded pixel-based Photoshop brushes, therefore you can find them in the pixel-based design environment, which is the Pixel Persona.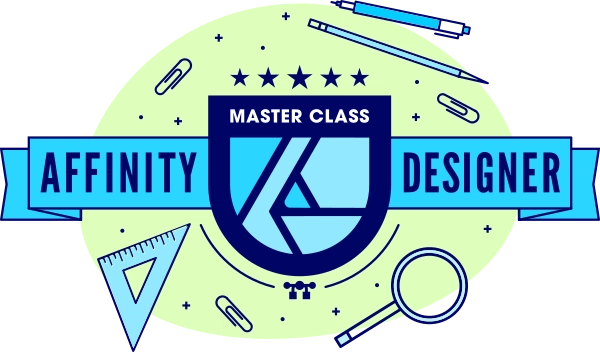 Become A Master of Affinity Designer!
Want to learn more about how Affinity Designer works? Check out my Affinity Designer Master Class – a comprehensive series of over 60 videos where I go over every tool, feature and function and explain what it is, how it works, and why it's useful.