How To Save A Custom Color Palette in Inkscape and Use It Any Time
How To Save A Custom Color Palette in Inkscape and Use It Any Time
https://logosbynick.com/wp-content/uploads/2020/06/save-color-palettes-inkscape.png
800
470
Logos By Nick
Logos By Nick
https://logosbynick.com/wp-content/uploads/2020/06/save-color-palettes-inkscape.png
In this tutorial I'll be demonstrating how to save a custom color palette in Inkscape that can be used to replace the standard color palette. This will be done in such a way that it will be saved into your Inkscape installation files so you can load it and use it whenever you want.
Learn How To Design Logos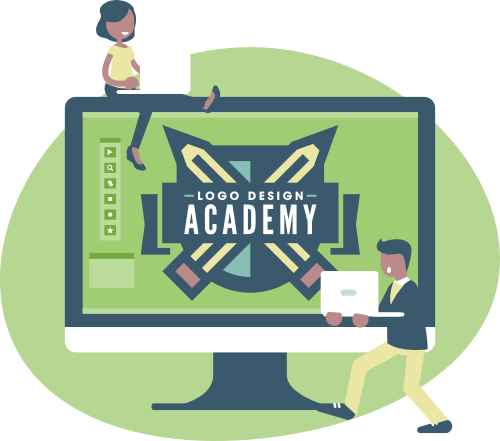 If you want to learn how I come up with logo design ideas, be sure to check out my Logo Design Academy - an interactive 18-part video course where you will learn my entire creative process for coming up with logo ideas and implementing them.

The following is a written overview of the steps taken to save a custom color palette in Inkscape. There's a video tutorial at the top of the page if you find it easier to learn that way.
Save A Custom Color Palette in Inkscape
When you first open up Inkscape, you'll notice a standard selection of colors at the bottom of the screen. This is Inkscape's default color palette.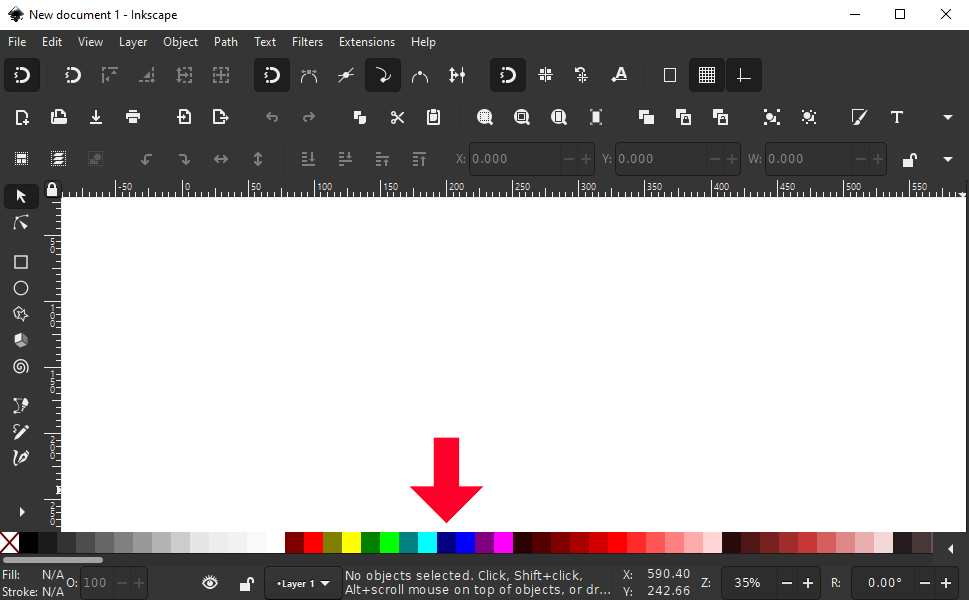 One handy little secret that you may not have known about is that you can change this palette and swap it out with something else if you'd like. You can do this by clicking the little arrow at the bottom-right of the screen.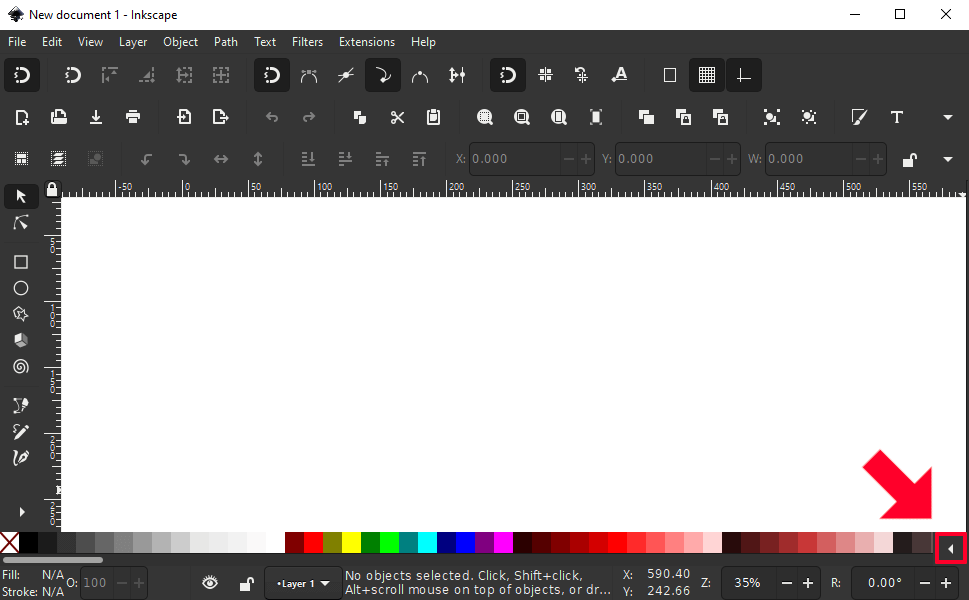 150+ Logo Templates Need a professional logo but have a limited budget? Or are you a designer looking to add to your inventory of design elements? Check out my bundle of 150+ high quality logo templates, all designed by Yours Truly.

If you click that arrow it'll populate a list of different color palettes to choose from.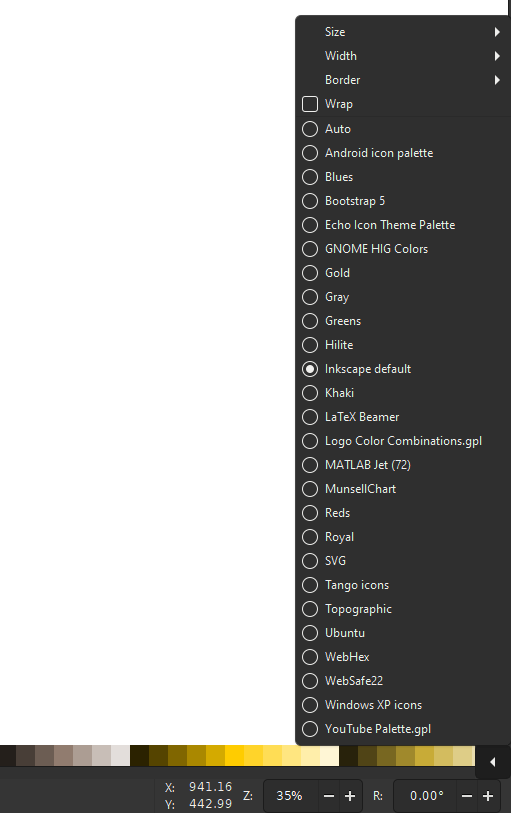 These are just stock color palettes that come already installed in Inkscape. In this tutorial we're going to create a new palette and add it to this list.
For this demonstration I'll be creating a palette based on a post I made about the best logo color combinations a couple of years ago. I'll be using colors from those examples for my custom palette.
Creating your custom color palette is just a matter of creating a bunch of objects on your canvas that contain the colors you'd like to save. The shapes, sizes, positions, and properties of the objects does not matter. All that matters is that the objects contain the colors you'd like saved.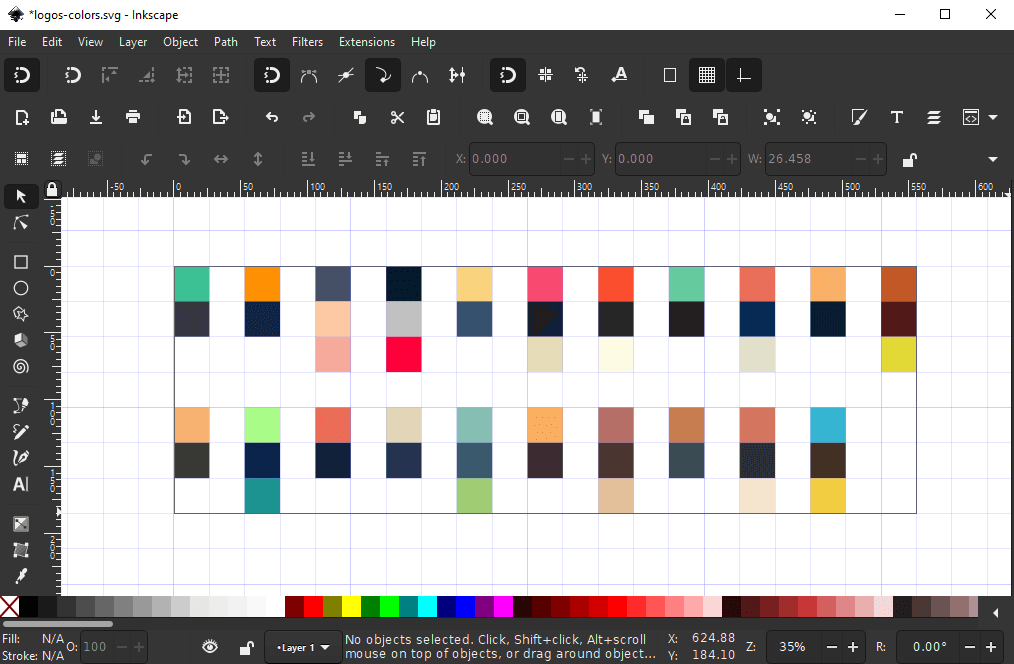 As you can see in the example above, I created a rectangular grid and arranged a series of boxes in a neat and organized manner. You don't need to go to this level of detail if you don't want to though. I'm just doing this for the sake of having a nice presentation.
Once you're finished generating your colors, simply save your document to your desktop (or anywhere you can easily access it) as a .gpl (GIMP palette) file. Make sure to title your document with whatever name you'd like used in the color palettes menu. For this demonstration I am going to title the document "Logo Color Combinations".
Once saved, place your GPL document in the following location…
c: > Program Files > Inkscape > Share > Inkscape > Palettes
This folder is where all of your color palettes are located in Inkscape. You can add and remove palettes as you please. However, you may need administrator permission to do so.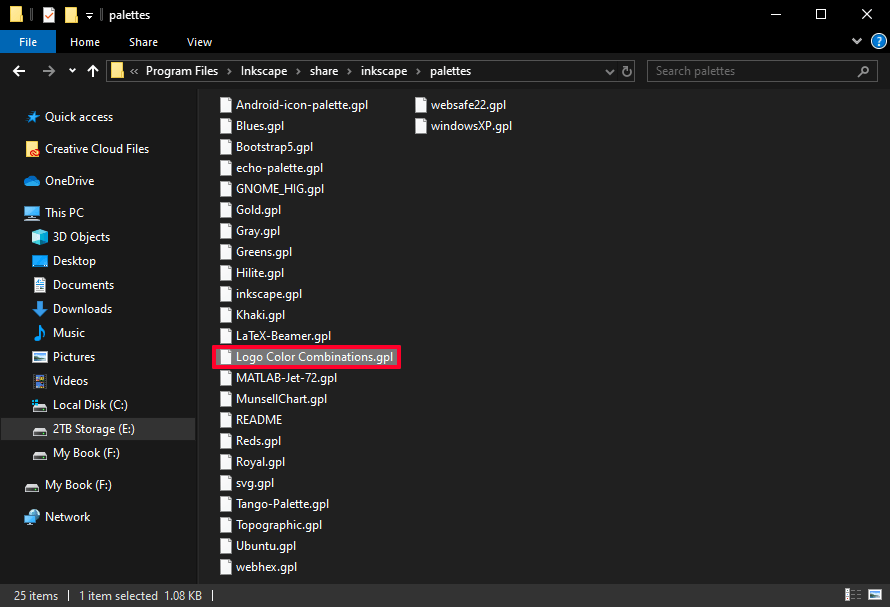 Unfortunately this document can not be saved to this folder directly from Inkscape. This is why you'll have to save it somewhere else first, then place it in there manually.
All you have to do now is restart Inkscape. Once restarted, you should see your custom color palette populate in the list of palettes to choose from.

Once selected, your new palette should be displayed at the bottom of the page.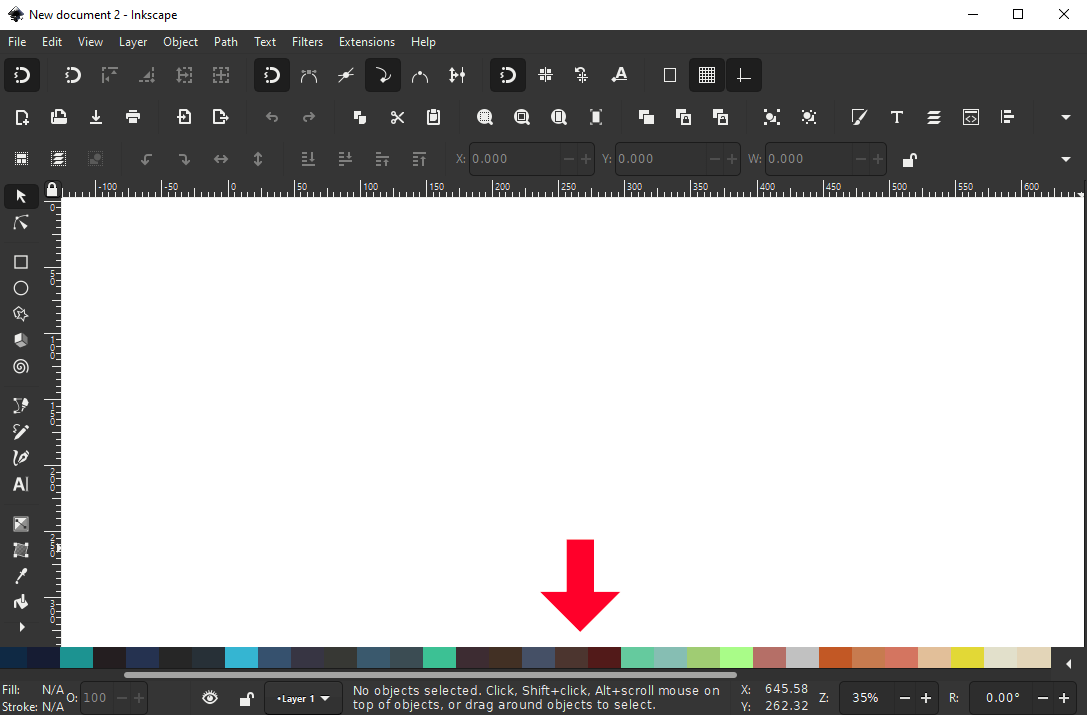 And that should do it for today's tutorial. That is how you can save a custom color palette in Inkscape. If you have any questions simply leave a comment below. As always, thanks for watching!
Become A Master of Inkscape!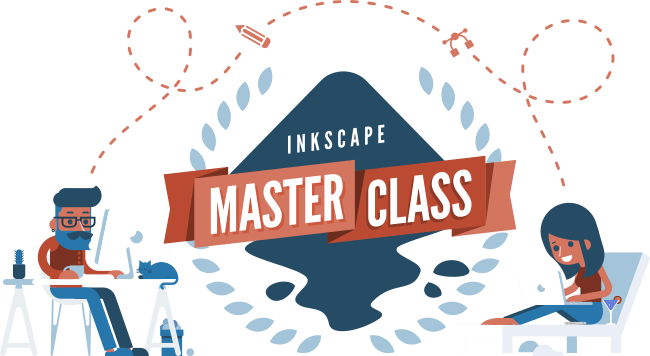 Want to learn more about how Inkscape works? Check out the Inkscape Master Class – a comprehensive series of over 50 videos where I go over every tool, feature and function in Inkscape and explain what it is, how it works, and why it's useful.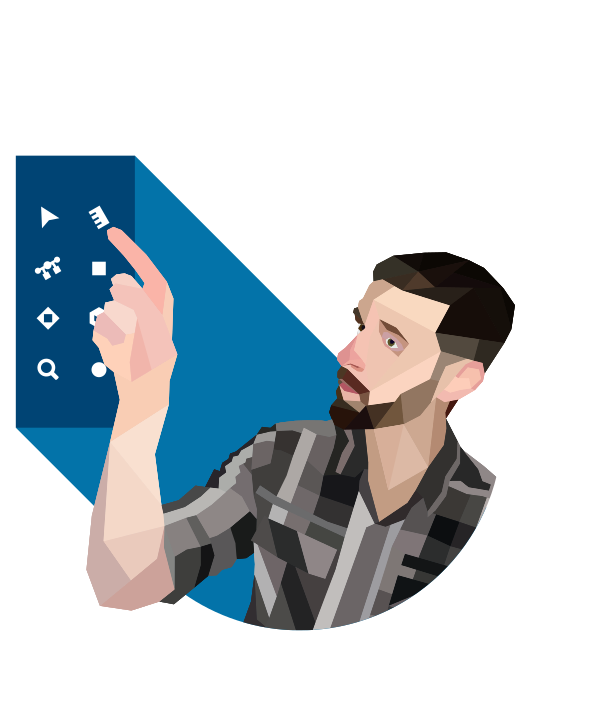 Want Me To Design Your Logo?
I'm Nick, and I design logos. I can help you enhance your image and make an impactful impression with some next-level branding. Check out my portfolio to see how I've helped others and learn more about how I can do the same for you.

---
Logos By Nick LLC is a participant in the Amazon Services LLC Associates Program, an affiliate advertising program designed to provide a means for sites to earn advertising fees by advertising and linking to Amazon.com. As an Amazon Associate I earn from qualifying purchases. Read affiliate disclosure here.