In this tutorial I'll be demonstrating how to make your SVG background transparent in Inkscape. This can be done by simply ticking a box in the Document Properties menu.
SVG Format
Scalable Vector Graphics (SVG for short) is the native file format that Inkscape runs on. Whenever you open up a fresh Inkscape canvas, you're working on an SVG file in the SVG environment, and that's the format you'll have to save your document as if you'd like to be able to edit it later on.
Making The SVG Background Transparent
When you open up Inkscape you may be confused to see that the background of the canvas is white by default.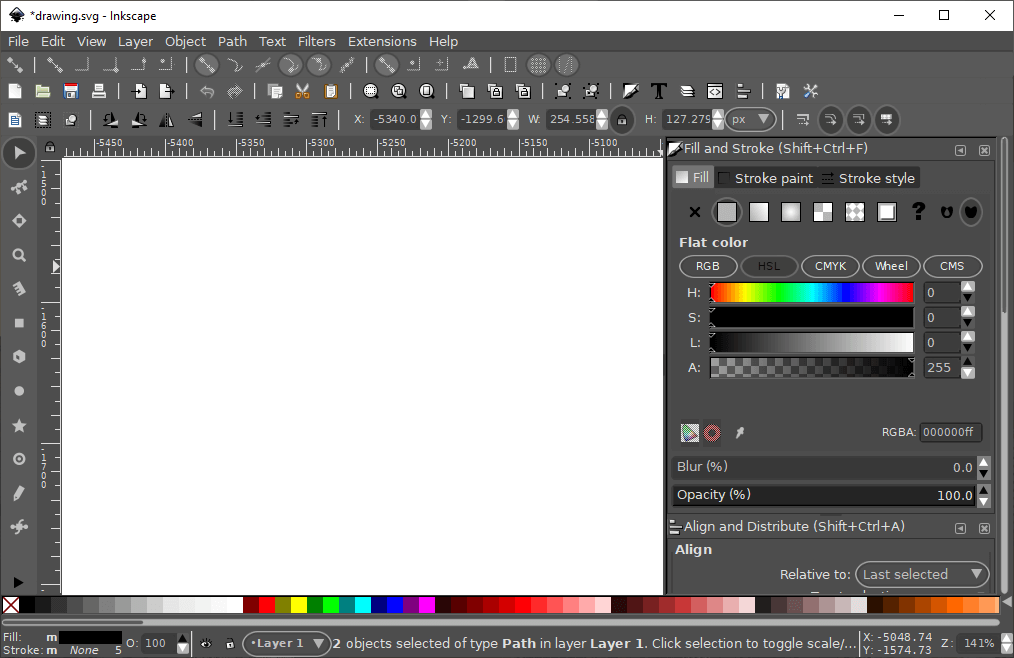 Although the document may appear to have a white background, it's actually a transparent background. They just made it white because they had to fill it with something. If you were to export anything from your document to PNG format though, you'd clearly see that there's a transparent background.
If you'd like to make your SVG background transparent in the sense that it displays a grayscale checkerboard pattern (like GIMP and other applications do) instead of white, you can do so by navigating to File > Document Properties and ticking the box that read Checkerboard Background.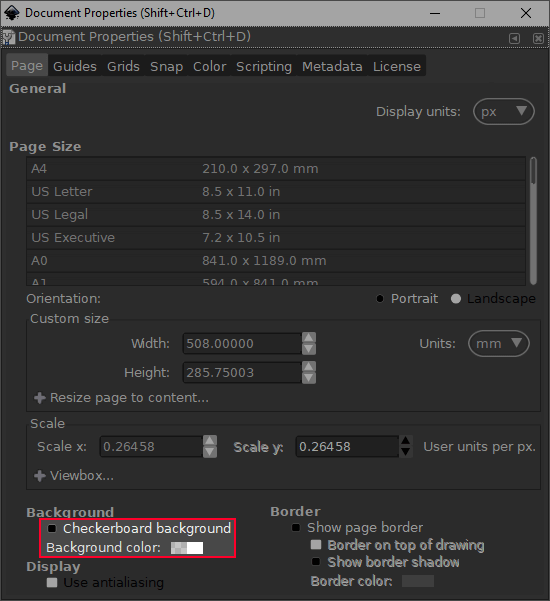 Once ticked, your checkerboard background should render in Inkscape in real time…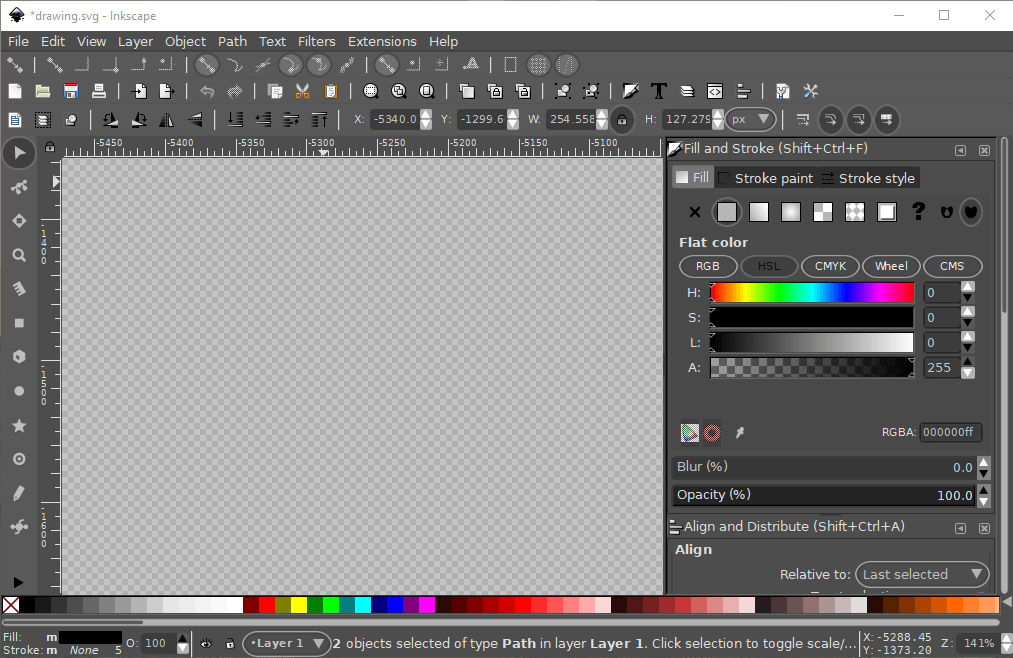 Your SVG background will be no more (or less) transparent than it previously was when it was filled with white. This just changes the display, which can be really helpful if you're working with a lot of white objects.
Filling The Background with Color
Finally, if you'd like the background of your SVG to have a color fill, this can also be accomplished via the Document Properties menu. Simply click on the white stripe positioned next to where it says Background Color. A color selector will pop up on your screen.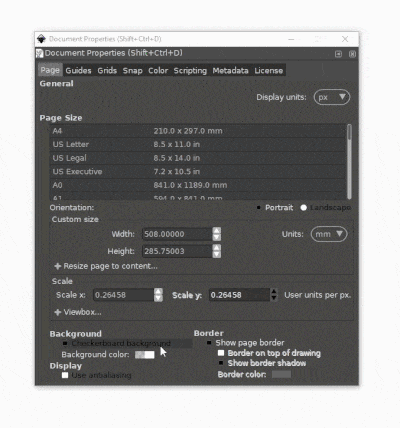 It's important to note that your SVG background will continue to be transparent despite the color fill as long as the A column (which represents the transparency of the color) remains at 0. If you'd like the document to actually have that background color (even on exports) then you can bring that column up from 0 to 100.
And that should do it for working with backgrounds in Inkscape. If you have any questions that weren't addressed in this post just leave a comment below and I'll write back if I can help.
Logos By Nick LLC is a participant in the Amazon Services LLC Associates Program, an affiliate advertising program designed to provide a means for sites to earn advertising fees by advertising and linking to Amazon.com. As an Amazon Associate I earn from qualifying purchases. Read affiliate disclosure here.