Cyberspace.camp
A resource dedicated to teaching university students about computer-related sciences, including reverse engineering, vulnerability research, exploit development, video game hacking and other electronics-related projects. In this post I'll be outlining the design process for a cyber space camp logo design done for a client.
This tends to be a field where branding is somewhat weak, with the theme usually being 1's and 0's, ski masks, silhouettes wearing hoodies, coding brackets, and other cliche gimmicks. Because of this, Cyberspace Camp aims to brand themselves differently with a space theme in order to stand out and make an impact.
Space lends itself to the idea of excitement, adventure and new frontiers, which are the emotional responses being sought from the target audience. In addition, we believe it's something that would resonate with a target audience which tends to have interests in things like science, video games, RPGs, programming.
It's a refreshing concept that separates itself from a somewhat bland crowd, and I was really excited to work on this project.
Objective
The goal was to establish an iconic mark that would be unique enough to identify the brand with, but without any text and while communicating the message at the same time. Since the logo would be printed onto stickers and given away at university hack-a-thons and other clubs & events, getting across the idea of "space" without using any words called for a vibrant and creative, but direct approach.
Creative Approach
Taking the name "Cyberspace Camp" into consideration, I started out by constructing a simple letter C, then seeing where I could go with it from there.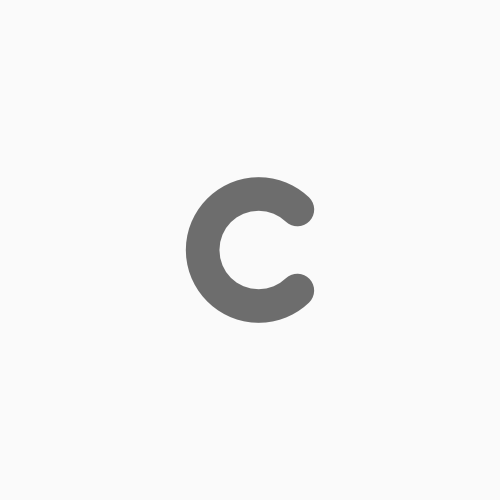 After some extensive design exploration, I arrived at the idea of using the top portion of the C to depict a sky with stars (space), and the lower portion as a depiction of exhaust trails from a rocket.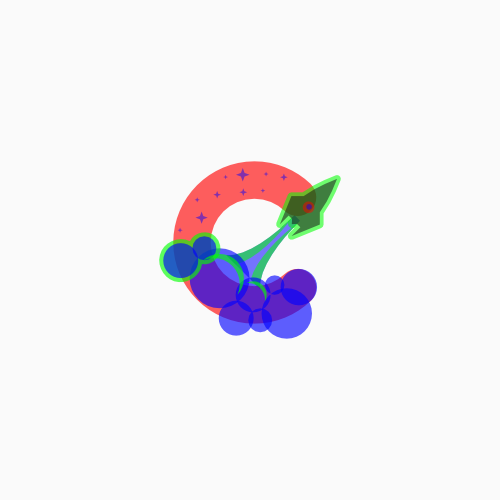 And here's how it looked after polishing it up some more…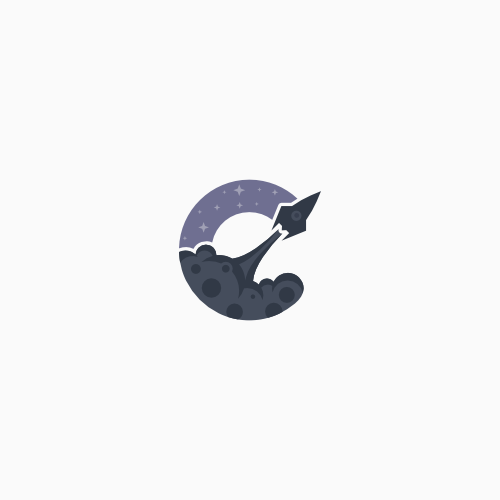 I chose soft, pastel colors to communicate a more relaxed and playful sentiment, since this is concept that's intended to make learning fun in a casual environment for students. I think harsher shades (dark blues, sharp reds) would've had the opposite affect.
Designing something this elaborate for a logo can be dangerous territory because you run the risk of ruining its versatility. This is something to always be mindful of, since a logo needs to be versatile enough to be stripped down to a single color. However, as I always do with my logo work, I made sure to construct the entire design so that it doesn't rely on its colors and would work just as well in monotone as it does in full color…
Cyber Space Camp Logo: Final Design

In the end, the client was delighted with the design and I had a lot of fun creating it. This was one of those projects where I was so happy with how the design came out that I sat and stared at it for about 20 minutes with a sense of accomplishment. Moments like that are one of the many reasons why I love being a graphic designer.
Logos By Nick LLC is a participant in the Amazon Services LLC Associates Program, an affiliate advertising program designed to provide a means for sites to earn advertising fees by advertising and linking to Amazon.com. As an Amazon Associate I earn from qualifying purchases. Read affiliate disclosure here.