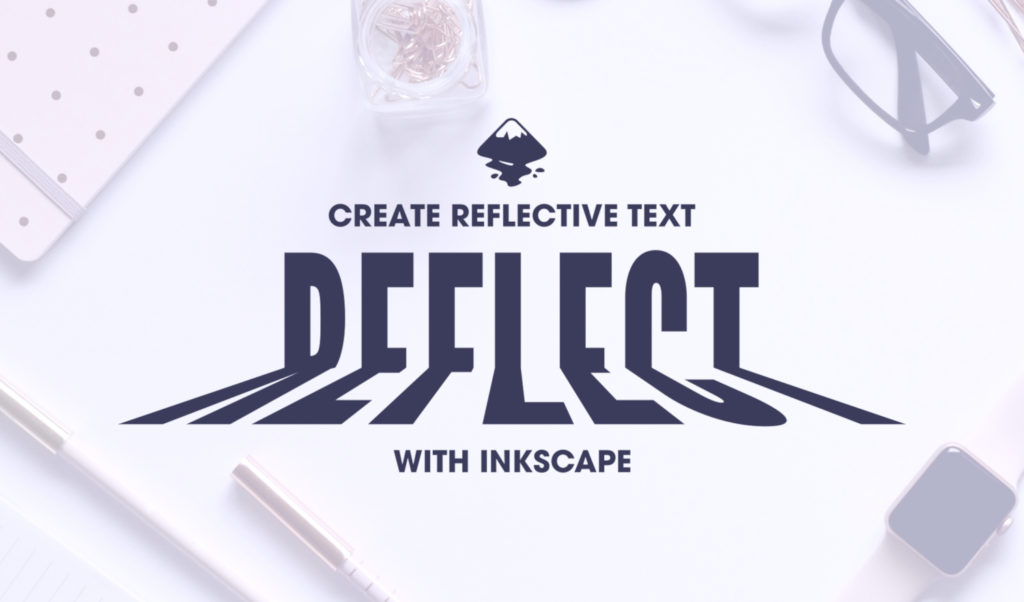 Inkscape Beginner Tutorial: Reflective Text Effect
Inkscape Beginner Tutorial: Reflective Text Effect
https://logosbynick.com/wp-content/uploads/2018/05/reflective-text-inkscape-1024x602.jpg
1024
602
Nick Saporito
Nick Saporito
https://secure.gravatar.com/avatar/d9a1bc4f29b2352da1ce14ad033328ab?s=96&d=mm&r=g
In today's tutorial I'll be demonstrating how you can use Inkscape to create a reflective text effect where it appears that the top half of the text is reflecting — or casting a shadow of — the bottom half. The two main processes of note in this lesson are the division function and the perspective live path effect. This is a simple, easy-to-follow lesson that would be perfect for a beginner or first-time user of Inkscape.
Learn How To Design Logos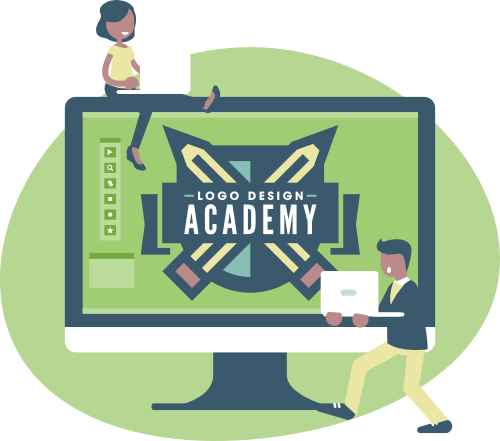 If you want to learn how I come up with logo design ideas, be sure to check out my Logo Design Academy - an interactive 18-part video course where you will learn my entire creative process for coming up with logo ideas and implementing them.

The following is a brief overview of the steps that will be taken. Proceed to the bottom of the page to watch the video tutorial with complete step-by-step instructions and voice narration.
League Gothic Font
The first thing I would recommend doing is downloading and installing the League Gothic font (it's free) before you open Inkscape. If you install the font while Inkscape is already open, it won't be picked up in the font registry. You'll need to restart the application.
Download the League Gothic font for free here: https://www.fontsquirrel.com/fonts/league-gothic
Reflective Text Effect with Inkscape
The first (and obvious) step is to simply generate some text. For the sake of this tutorial, I'll be using the word "REFLECT" in all caps. It's important that you use all caps when doing this.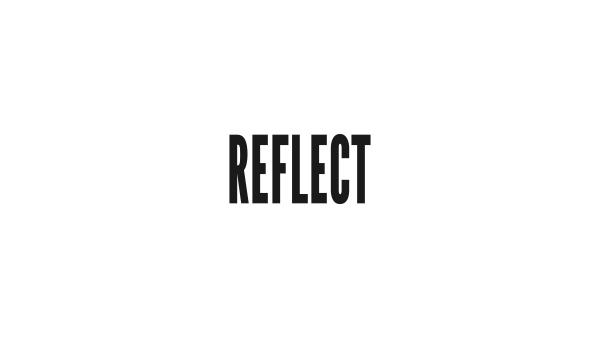 150+ Logo Templates Need a professional logo but have a limited budget? Or are you a designer looking to add to your inventory of design elements? Check out my bundle of 150+ high quality logo templates, all designed by Yours Truly.

Next, we're going to create a rectangle half the height of the text and use it as a reference point to perform a division path effect. This will split the text in half horizontally, as depicted below…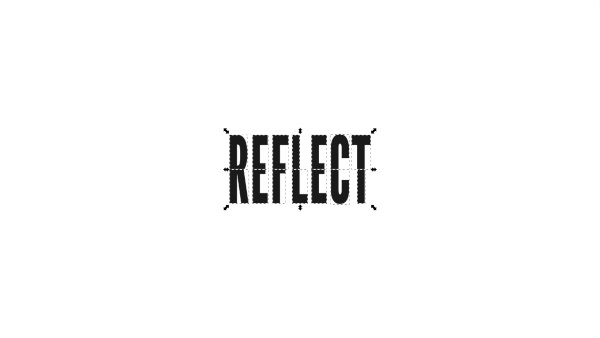 Once that's done, we're going to create another rectangle that matches the size of the lower half of the text. This rectangle will be the reference point for applying a perspective to the bottom half of the text.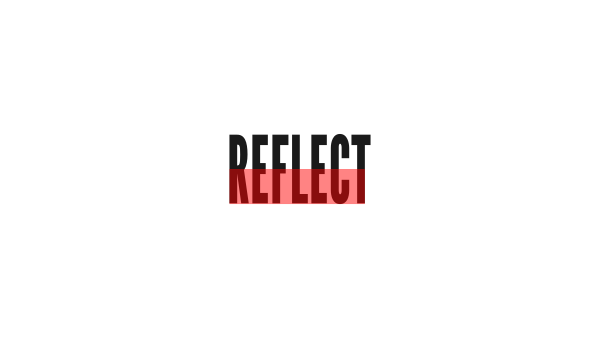 Now we're going to grab the edit paths by nodes tool and use it to bring the bottom two nodes of the rectangle up further, then scale them outward to form the following shape…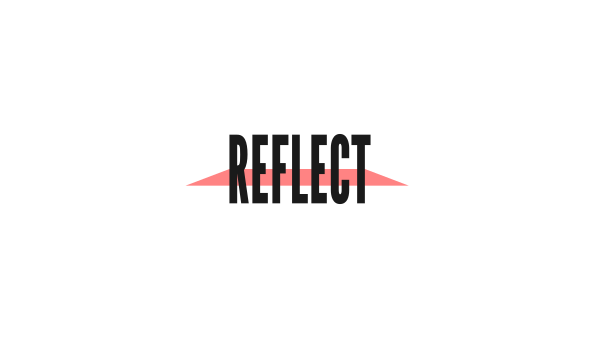 Finally, we'll use the perspective live path effect to make the bottom half of the text take the shape of our rectangle.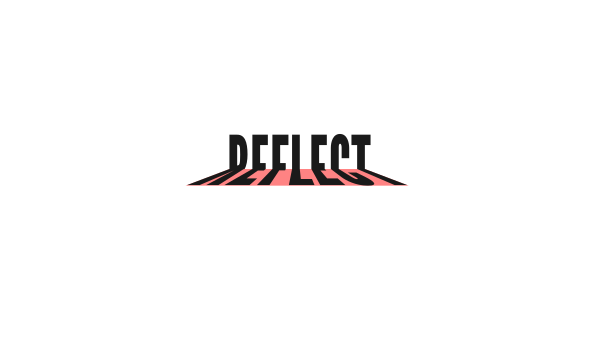 And with that, our design is complete!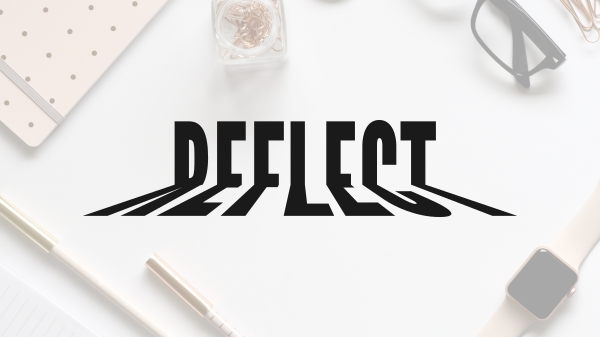 Video Tutorial
For complete step-by-step instructions with voice narration, watch the following video tutorial. If you have any questions, comments or concerns, do not hesitate to post them below. As always, thanks for watching!

Become A Master of Inkscape!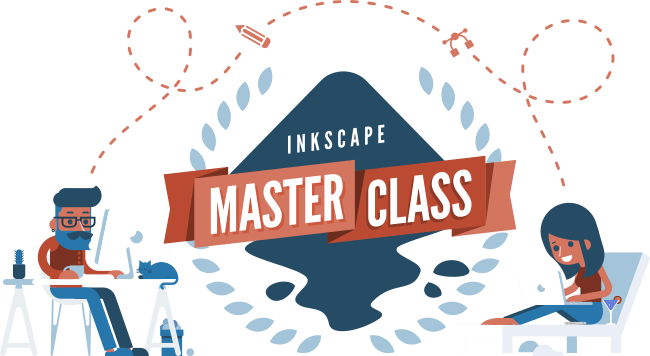 Want to learn more about how Inkscape works? Check out the Inkscape Master Class – a comprehensive series of over 50 videos where I go over every tool, feature and function in Inkscape and explain what it is, how it works, and why it's useful.

---
Logos By Nick LLC is a participant in the Amazon Services LLC Associates Program, an affiliate advertising program designed to provide a means for sites to earn advertising fees by advertising and linking to Amazon.com. As an Amazon Associate I earn from qualifying purchases. Read affiliate disclosure here.