How To Crop A Photo with Inkscape in 4 Steps | Video Tutorial
How To Crop A Photo with Inkscape in 4 Steps | Video Tutorial
https://logosbynick.com/wp-content/uploads/2020/03/how-to-crop-a-photo-with-inkscape.png
800
470
Nick Saporito
Nick Saporito
https://secure.gravatar.com/avatar/d9a1bc4f29b2352da1ce14ad033328ab?s=96&d=mm&r=g
In this tutorial I'll be demonstrating how to crop a photo with Inkscape in 4 simple steps using the Bezier Pen and clipping masks.
Learn How To Design Logos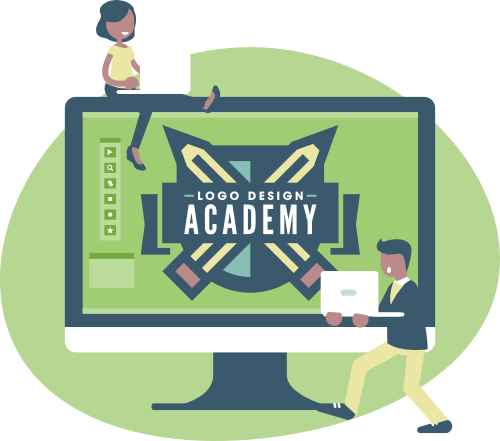 If you want to learn how I come up with logo design ideas, be sure to check out my Logo Design Academy - an interactive 18-part video course where you will learn my entire creative process for coming up with logo ideas and implementing them.

Learning how to crop a photo with Inkscape may be a bit redundant if you're also a GIMP user. GIMP would be a more suitable tool for cropping photos, so be sure to check out my tutorials on doing so with GIMP if you're interested. However, if you don't feel like installing and learning new software, you can absolutely crop photos with Inkscape.
How To Crop A Photo with Inkscape
The following is a brief overview of the steps taken to crop photos. For complete step-by-step instructions please watch the video tutorial at the top of the page.
For this tutorial I'll be using the following example photo…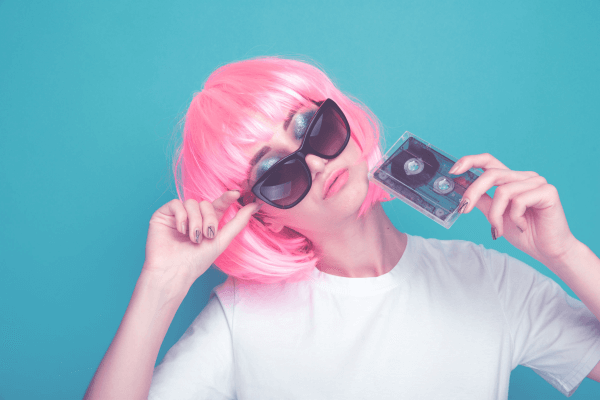 Step 1: Outline Your Subject with The Bezier Pen
Knowing how to crop a photo with Inkscape is a practice in using the Bezier Pen, because that's the tool we'll be primarily using.
150+ Logo Templates Need a professional logo but have a limited budget? Or are you a designer looking to add to your inventory of design elements? Check out my bundle of 150+ high quality logo templates, all designed by Yours Truly.

Import your desired photo into Inkscape then manually create individual points around your subject resulting in a rudimentary outline. Don't worry about the curved edges not being smooth, we're going to address that later on.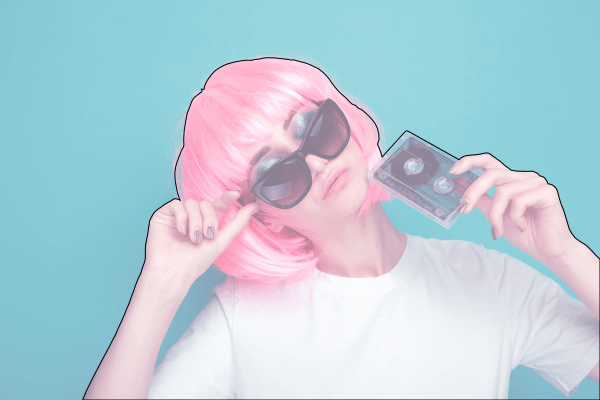 Step 2: Create Additional Outlines Around The Negative Space Areas
The next step is to take your Bezier pen and manually create some more outlines around any areas of negative space that may exist within your subject. In my example photo, those areas would be the space between the girl's arms, hands, neck, and shoulders.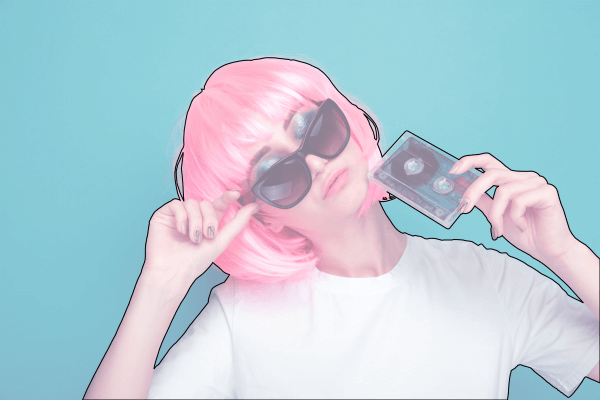 Now we must subtract those areas from the overall outline we originally created. To do that, select all of the objects representing the negative space areas by holding Shift and clicking them, then unify them together by going Path -> Union.
Now select both the unified negative space objects and the main outline by holding Shift and clicking them, then navigate to Path -> Difference. This will subtract the negative space areas from the main outline, although nothing will visibly change on your screen just yet.
Step 3: Smooth The Nodes Of Your Outline
Next, we're going to give our outline a smooth contour with the Edit Paths By Nodes tool (keyboard shortcut: n).
Select all of the individual nodes (except the nodes that represent corners) and click on the icon labeled "make selected nodes auto-smooth" in the toolbar at the top of the screen. If you don't see the label simply hover your cursor over the icons until the label populates.
This will ensure that the edge of your outline accurately follows the smooth contours of your subject.
Step 4: Use Your Outline As a Clipping Mask
In the final step we're going to use our outline as a reference for cropping our photo.
Below you will see that I made my outline red, partially transparent, and removed the outline so you can see how the object will be cropped. This is purely for demonstrative purposes. You do not need to do the same.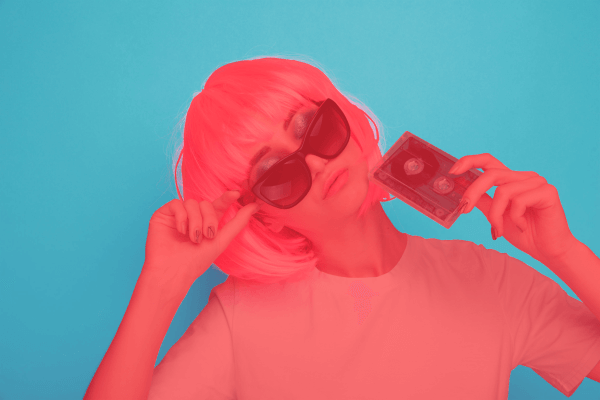 Select both the outline and your photo, then navigate to Object -> Clip -> Set. This will tell Inkscape to only display areas of the photo where the outline exists, and all other areas will be excluded and become transparent.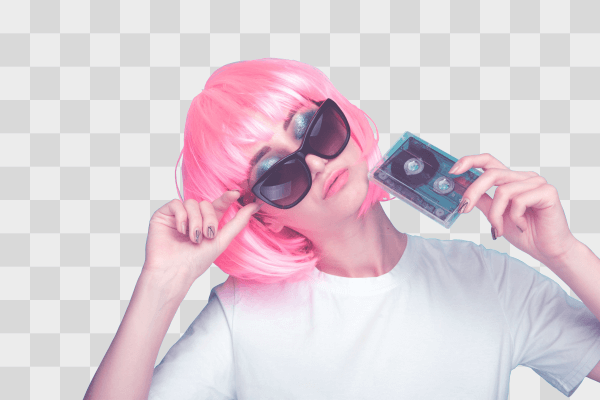 I added a checkerboard pattern to the background of my photo to demonstrate that we have successfully cropped our subject. And that is how to crop a photo with Inkscape!
If you have any questions please leave a comment below. As always, thanks for watching!
Become A Master of Inkscape!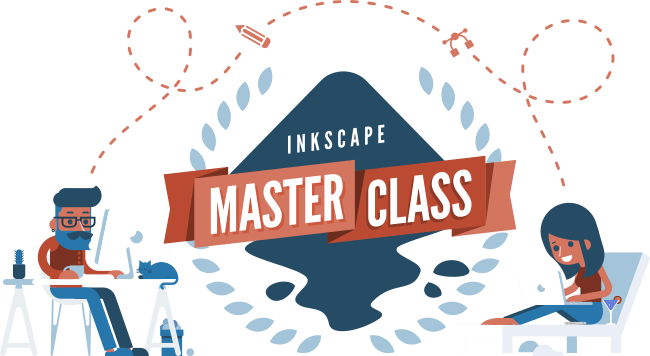 Want to learn more about how Inkscape works? Check out the Inkscape Master Class – a comprehensive series of over 50 videos where I go over every tool, feature and function in Inkscape and explain what it is, how it works, and why it's useful.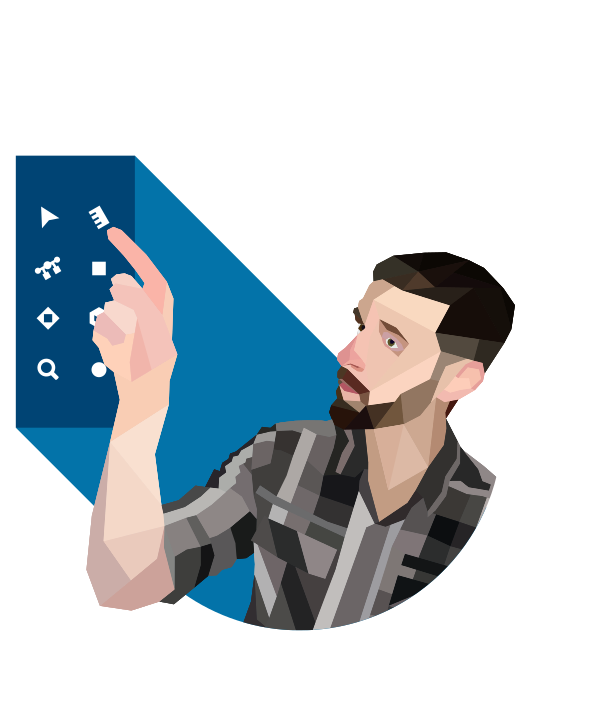 Want Me To Design Your Logo?
I'm Nick, and I design logos. I can help you enhance your image and make an impactful impression with some next-level branding. Check out my portfolio to see how I've helped others and learn more about how I can do the same for you.

---
Logos By Nick LLC is a participant in the Amazon Services LLC Associates Program, an affiliate advertising program designed to provide a means for sites to earn advertising fees by advertising and linking to Amazon.com. As an Amazon Associate I earn from qualifying purchases. Read affiliate disclosure here.