Create T Shirt Product Mockups with GIMP
Create T Shirt Product Mockups with GIMP
https://logosbynick.com/wp-content/uploads/2018/10/t-shirt-mockup-gimp-1024x602.jpg
1024
602
Nick Saporito
Nick Saporito
https://secure.gravatar.com/avatar/d9a1bc4f29b2352da1ce14ad033328ab?s=96&d=mm&r=g
In today's tutorial I'll be demonstrating how you can take a design and superimpose it onto a blank t shirt using GIMP.
Learn How To Design Logos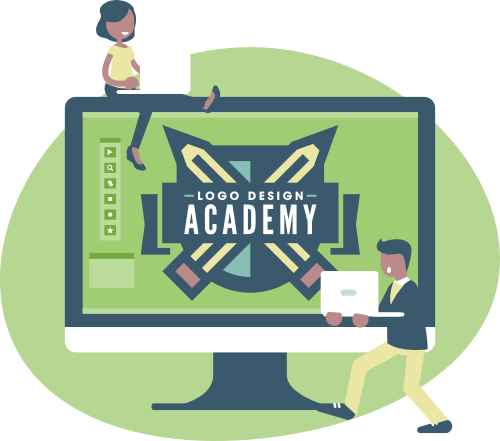 If you want to learn how I come up with logo design ideas, be sure to check out my Logo Design Academy - an interactive 18-part video course where you will learn my entire creative process for coming up with logo ideas and implementing them.

I'll also be demonstrating how to create the shirt in a variety of different colors.
GIMP T Shirt Mockups
The first thing we're going to do is open up the blank t shirt photo with GIMP.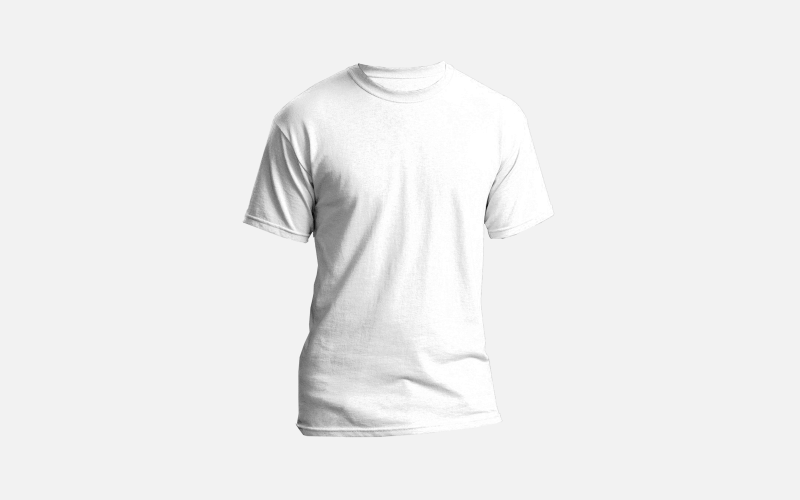 The image is a PNG file with a transparent background, so it should open in GIMP with a checkerboard background. Click the image below to download the blank shirt photo…
Next, we're simply going to import our graphic as a new layer and set the blend mode to Darken Only. This will make it appear as if the graphic is printed onto the shirt, with crease lines and shadows included.
150+ Logo Templates Need a professional logo but have a limited budget? Or are you a designer looking to add to your inventory of design elements? Check out my bundle of 150+ high quality logo templates, all designed by Yours Truly.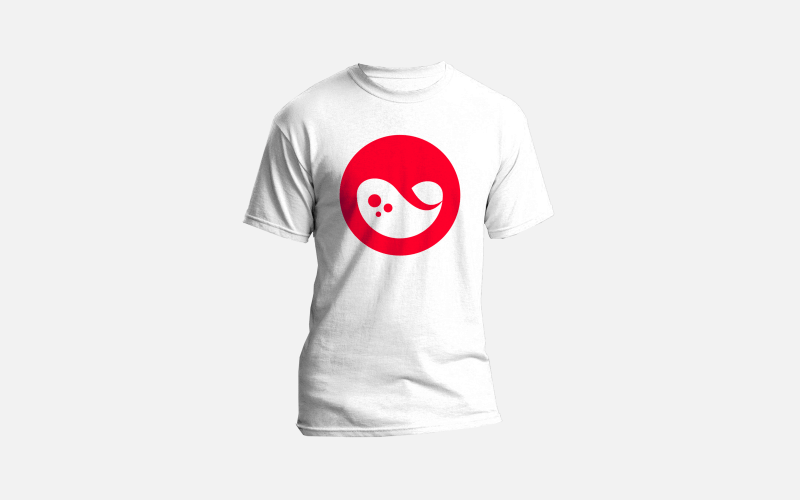 Make sure that the design you import is a PNG file with a transparent background. If you don't have one on hand and would like to follow along with the tutorial for the sake of learning this technique, you can use the example liquid logo.
That completes the mockup process for white shirts. The process for coloring in the shirts is a little more involved, but still very simple.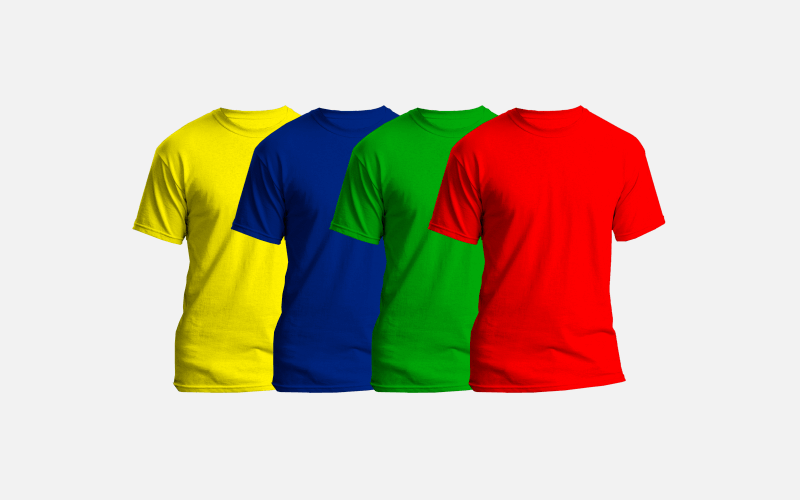 Create a new layer above the shirt layer, set the mode to Multiply, then fill the layer in with whatever color you'd like the shirt to be. Please note that it's going to change the appearance of the logo as well.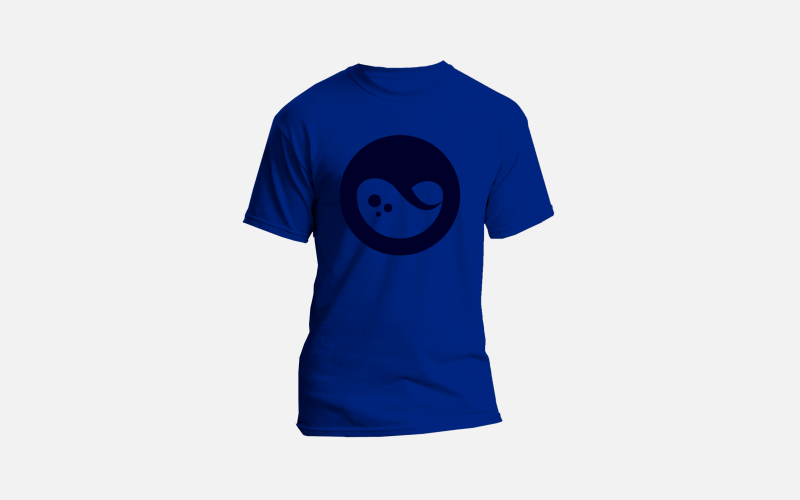 To fix this, we just have to delete a segment of the color layer so that the logo and can show through as it's supposed to.
Right click on the layer with the logo on it and select Alpha to Selection. This is going to create a selection around your logo…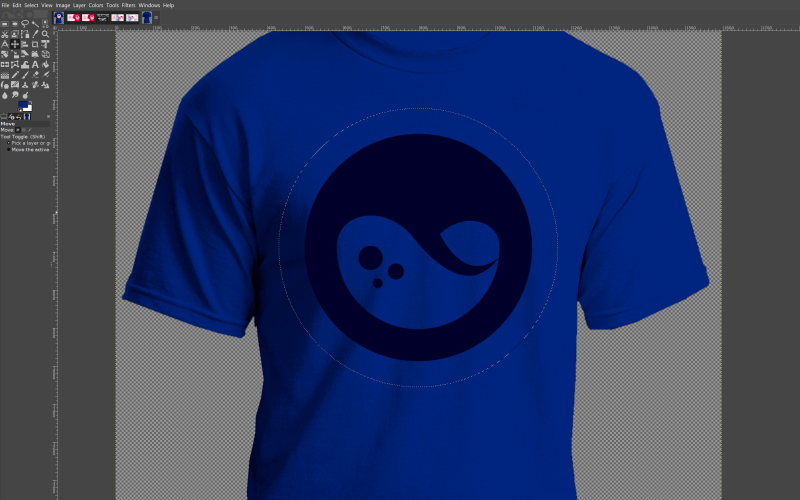 Now click on the color layer and simply press Delete on your keyboard, or if you'd using a Mac, go to Edit > Clear.
As a result, the logo will now show through the deleted area…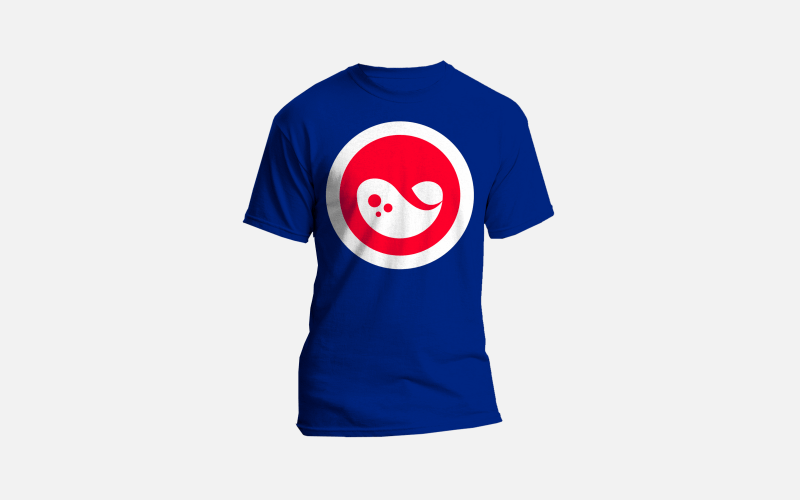 And with that, we are done! We've created our t shirt mockup.
Video Tutorial
For complete step-by-step instructions with voice narration, please refer to the video tutorial at the top of the page. If you have any questions let me know, and as always, thanks for watching!
Get Started with GIMP!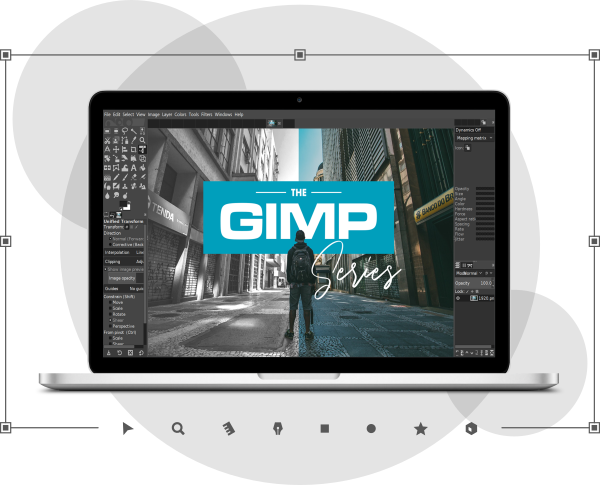 Want to learn more about how GIMP works? Check out The GIMP Series – a comprehensive collection of over 60 videos where I go over all of the major tools, features and function in GIMP and explain what they do, how they work, and why they're useful.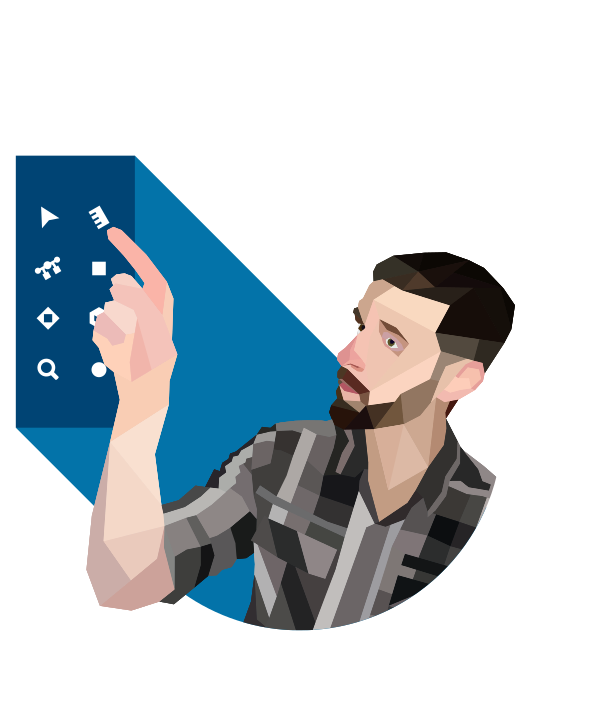 Want Me To Design Your Logo?
I'm Nick, and I design logos. I can help you enhance your image and make an impactful impression with some next-level branding. Check out my portfolio to see how I've helped others and learn more about how I can do the same for you.

---
Logos By Nick LLC is a participant in the Amazon Services LLC Associates Program, an affiliate advertising program designed to provide a means for sites to earn advertising fees by advertising and linking to Amazon.com. As an Amazon Associate I earn from qualifying purchases. Read affiliate disclosure here.