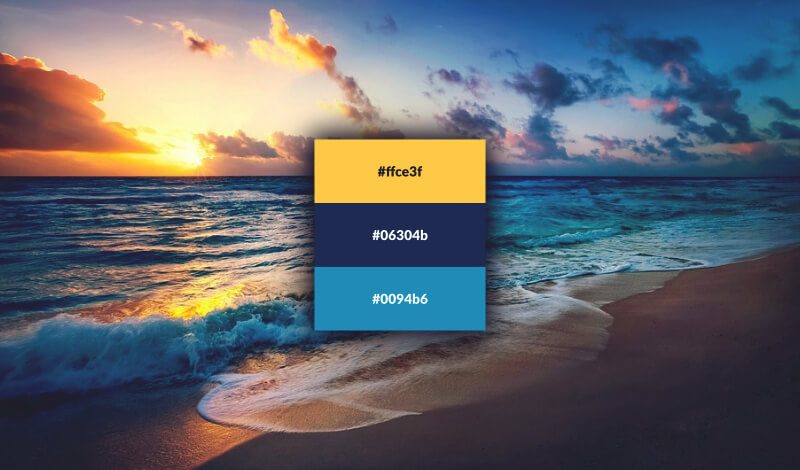 16 Color Palettes with Blue | HEX Codes Included
16 Color Palettes with Blue | HEX Codes Included
https://logosbynick.com/wp-content/uploads/2019/11/color-palettes-with-blue.jpg
800
470
Logos By Nick
Logos By Nick
https://logosbynick.com/wp-content/uploads/2019/11/color-palettes-with-blue.jpg
For those who love blue, in this post I'll be sharing 16 color palettes with blue that you can use as inspiration for your design projects. The HTML HEX codes are included with each color palette.
These palettes are based on a 3-color scheme. Be sure to check out my post about 3-color combinations for logo design if you want more inspiration.
Color Palettes with Blue
All color palettes were hand-picked by yours truly utilizing photos from Pixabay.
1. Ocean Sunset
A color palette derived from a photo of a sunset over the beach.
2. Glacier
A glacier color palette with blue and gray.
3. Blue Jay
A blue jay perched on a tree limb, utilizing several shades of blue.
4. Mountain Skyline
Mountains with sunlight and pine trees being reflected in a blue body of water.
5. Wheat
Wheat field up against a blue sky.
6. Flow Petals
A color palette with blue and green.
7. Pollen
A blooming flower with yellow pollen.
8. Purple and Blue
An interesting color palette with blue and purple.
9. Sea Breeze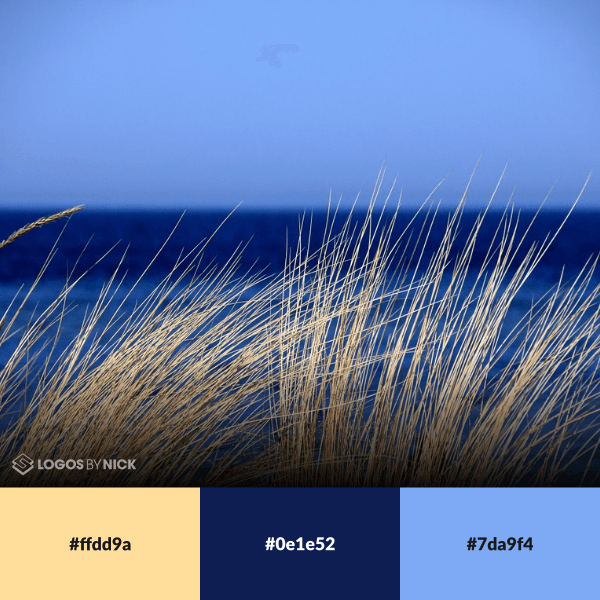 Some saw grass against a beach backdrop.
10. Floral Variety
A floral color palette that includes blue, green, and pink.
11. AquaWaters
Beach color palette with aqua waters.
12. Grassy Hill
A bright, sunny color palette incorporating green, blue, and yellow.
13. Cloudy Skies
Cloudy skies over some hills and mountains. More of an earth tone color palette.
14. Bright Pastels
A bright and sunny color palette reminiscent of Easter.
15. Exotic Bird
An exotic bird that makes for a nice color palette with contrasting shades of blue and yellow.
16. Sunflower Vase
Some sunflowers in a white vase. Makes for a cheerful color palette.
Logos By Nick LLC is a participant in the Amazon Services LLC Associates Program, an affiliate advertising program designed to provide a means for sites to earn advertising fees by advertising and linking to Amazon.com. As an Amazon Associate I earn from qualifying purchases. Read affiliate disclosure here.