In this post we'll be taking a trip back in time and exploring 14 samples of 70s color palettes with HEX codes included so that you can use them for inspiration in your own design work.
70s Color Palettes with HEX Codes
The following examples were grabbed from Pinterest. Each color palette will be linked to the original source along with credit attributed within the caption. The HEX codes will also be cited under each image in case you'd like to copy and paste them directly from this post.
1. Mel's Drive-In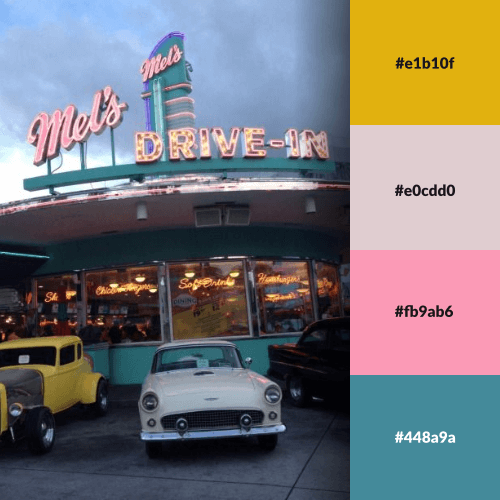 A retro drive-in restaurant with a nice mix of blues and pinks.
2. Yellow Beetle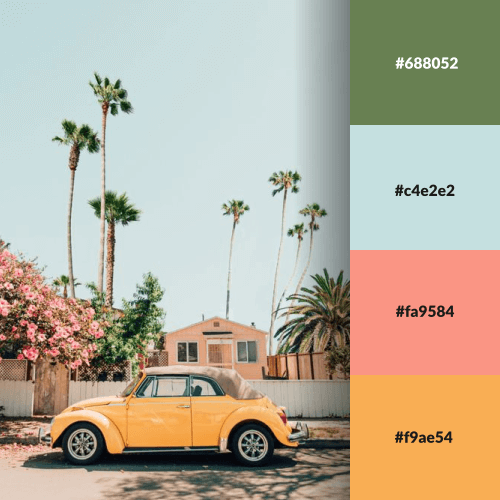 A yellow Beetle against a pale blue sky.
3. Retro Van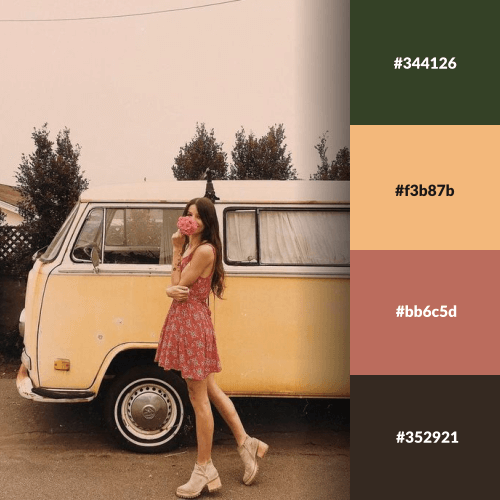 The red dress against the dull yellow color of the van makes for a nice contrast with the muddy shade of the trees in the background.
4. Yellow Roses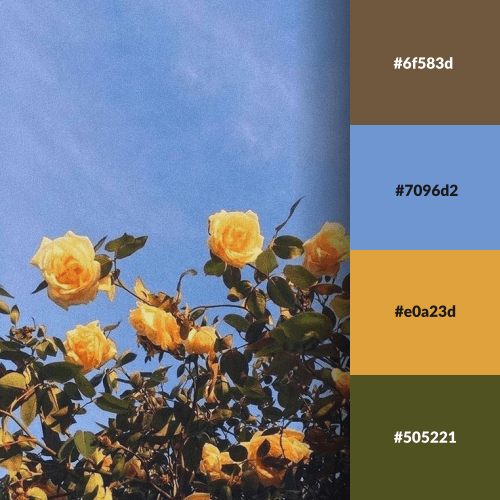 The aged appeal of this photo along with the contrasting colors makes for one of my preferred 70s color palettes with hex.
5. Sunflower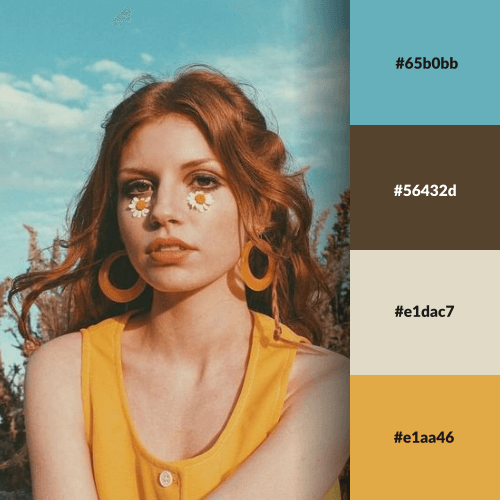 Another aged photograph with a style reflective of the 70s.
6. Surfing Trip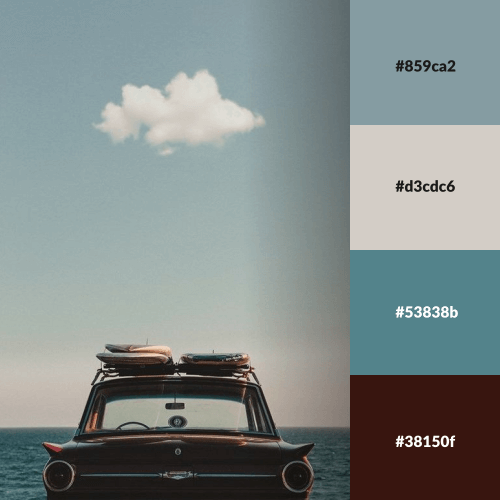 A car straight out of the 70s, parked at the beach with some surfboards strapped to the roof.
7. Roy's Motel Cafe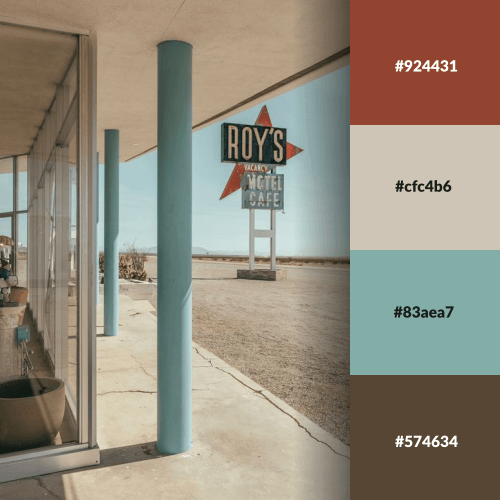 More 70s color palettes with HEX codes inspired directly from vintage style signs. Love the look of this one!
8. Blue Springs Bowling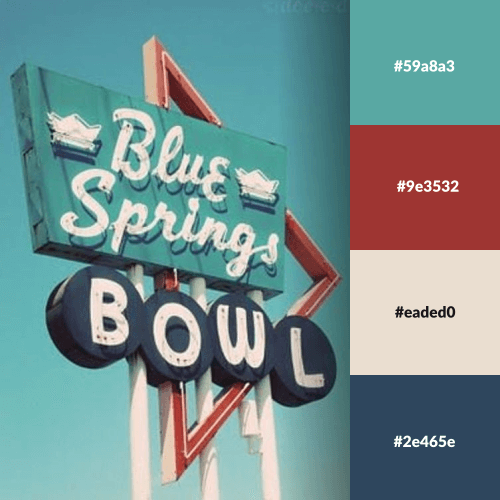 9. Open Road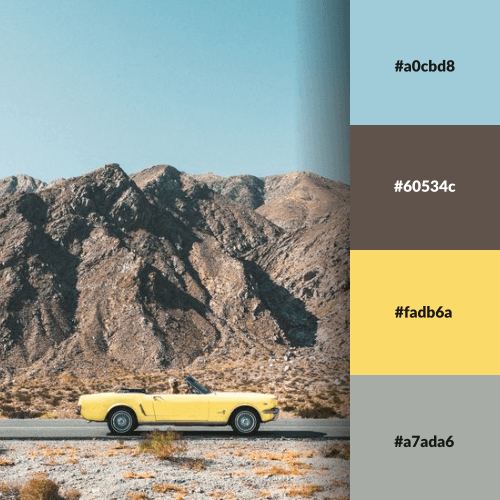 Yellow, brown, and blue work really well together assuming you can get the shades right.
10. Motel 66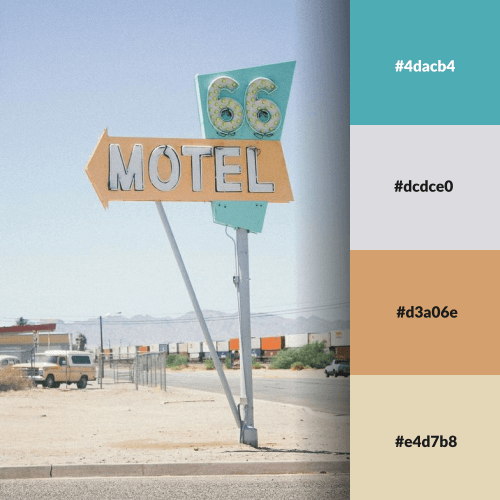 A soft pastel-like color palette, inspired by yet another vintage road sign.
11. 24 Hour Bowling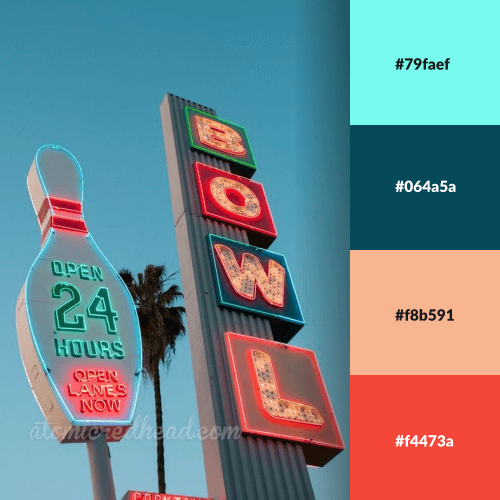 A vibrant color palette inspired by a neon sign for a bowling alley.
12. Sunny Day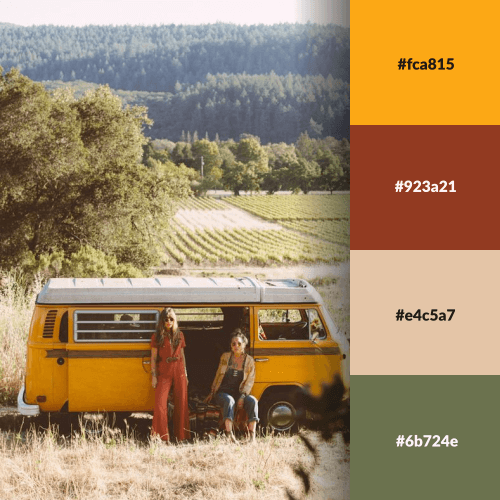 No compilation of 70s color palettes with HEX codes would be complete without a yellow van in a sunny field.
13. 70s Fashion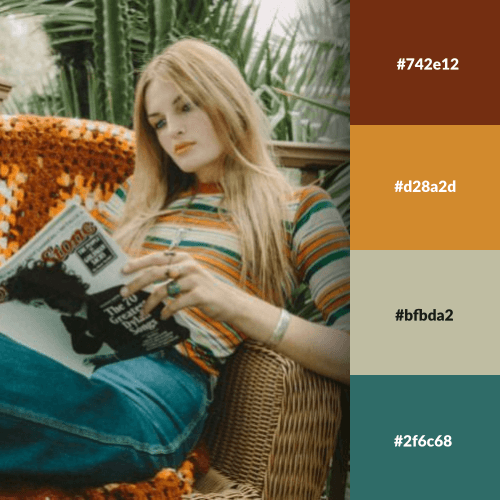 A color palette inspired by 70s apparel.
14. Groovy Shades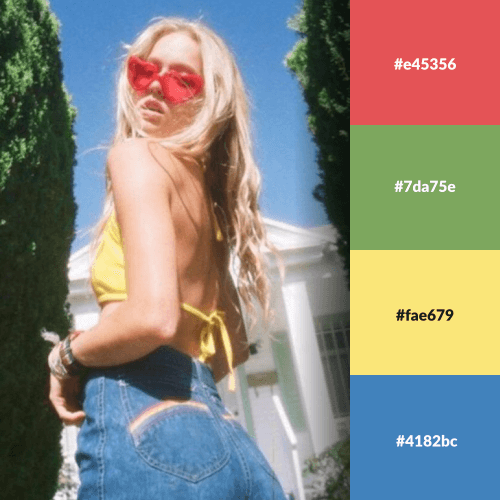 More apparel from the 70s including a nice mix and match of colors.
If you enjoyed this compilation then be sure to check out my post on the best logo color combinations!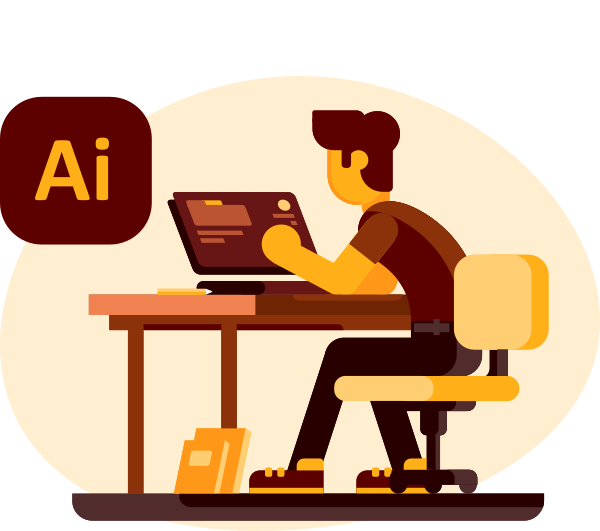 Become A Master of Adobe Illustrator!
Want to learn more about how Adobe Illustrator works? Check out my Illustrator Explainer Series - a comprehensive collection of over 100 videos where I go over every tool, feature and function and explain what it is, how it works, and why it's useful.
This post may contain affiliate links. Read affiliate disclosure here.