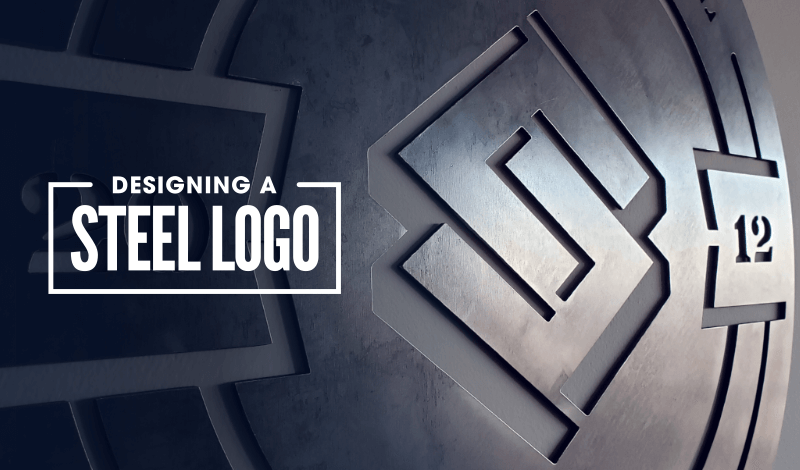 How To Get Your Logo Made Into A Steel Sign
How To Get Your Logo Made Into A Steel Sign
https://logosbynick.com/wp-content/uploads/2020/01/steel-sign-logo.png
800
470
Nick Saporito
Nick Saporito
https://secure.gravatar.com/avatar/d9a1bc4f29b2352da1ce14ad033328ab?s=96&d=mm&r=g
As a graphic designer there's few things that excite me more than getting to see a real-life tangible version of something I created on a computer screen. I was recently thinking of ways to decorate my office and decided to have a steel sign made from my logo, and the results were impressive. In this post I'll be sharing a little bit of that experience, how to do something similar yourself, and some tips for creating a design that will translate well when cut out of steel.
Learn How To Design Logos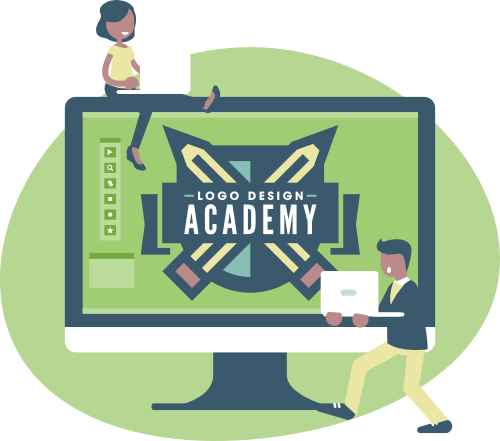 If you want to learn how I come up with logo design ideas, be sure to check out my Logo Design Academy - an interactive 18-part video course where you will learn my entire creative process for coming up with logo ideas and implementing them.

Getting Your Logo Made Into A Steel Sign
If you want to get your logo made into a steel sign then the first thing you have to do is find someone who can do that for you. This is something I knew absolutely nothing about, so I had to do a little digging around.
After a bit of research I decided to go with an Etsy seller who would be able to create a 24″ x 24″ steel sign of whatever I want for a reasonable price. What I liked about this particular seller is that he indicated on his profile that he works with SVG files (although he accepts many different formats,) which is right up my alley as an Inkscape user.
Now that I had my vendor picked out it was time to come up with a design.
Designing for Steel
Designing something for steel (or any other material I would imagine) is tricky and needs to be approached differently than other types of design.
For one, the design has to be completely monotone. No colors whatsoever. Just black & negative space. This shouldn't be a problem though if your logo was designed with proper versatility in mind. Usages like this are why logos need to work just as well without color as this do with color.
150+ Logo Templates Need a professional logo but have a limited budget? Or are you a designer looking to add to your inventory of design elements? Check out my bundle of 150+ high quality logo templates, all designed by Yours Truly.

Here's the design I ended up sending over to the vendor, made with Inkscape of course!

Second, and most importantly, all of the elements of the design need to be connected in some way, otherwise it can't be cut out of a single piece of steel. Here's a diagram showing what I mean…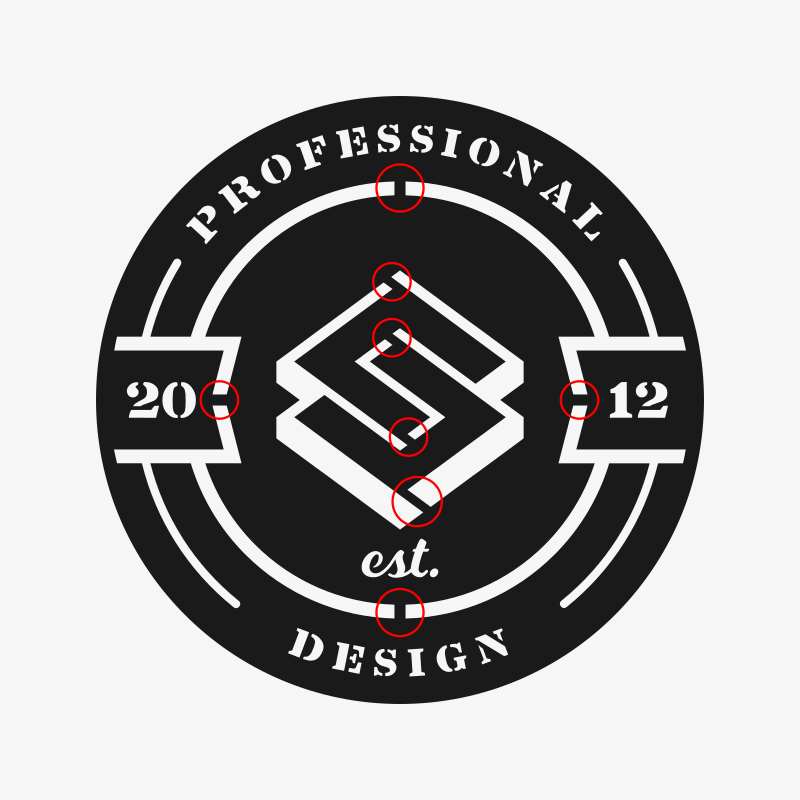 Notice the areas circled in red. These are all key contact points added to ensure the logo could be cut into a single piece of steel.
The same goes for fonts as well. When designing for something like this I would recommend a stencil font, otherwise you can just add in those connector points to whatever other font you'd like.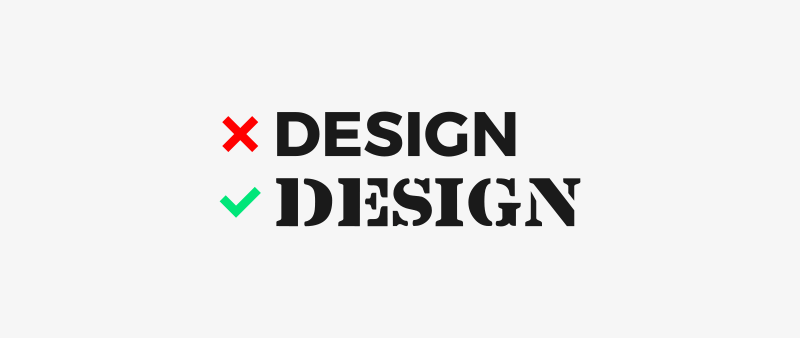 Notice the letter D in the top font. This font wouldn't work for steel because there would be nothing tethering the negative space to the rest of the design.
The Final Product
Within a week or so of submitting my order my new steel sign arrived in the mail.
My initial reaction was that I was surprised by how heavy it was! According to the shipping label it was 14 lbs. It makes sense because it is steel after all, but you're going to need some reinforcement if you're hanging this on drywall like I did — maybe even some drywall anchors.
Here's how my steel logo looks hanging on the wall in my office…
And here's a picture of the material up close…
And finally, a wide angle shot of my office after hanging it…
Overall I'm very satisfied with the results. It's just what this room needed!
Become A Master of Inkscape!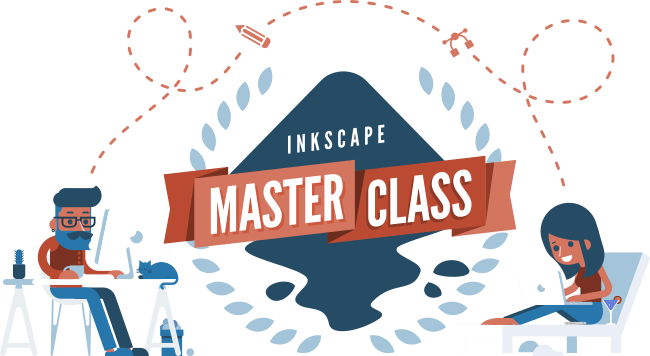 Want to learn more about how Inkscape works? Check out the Inkscape Master Class – a comprehensive series of over 50 videos where I go over every tool, feature and function in Inkscape and explain what it is, how it works, and why it's useful.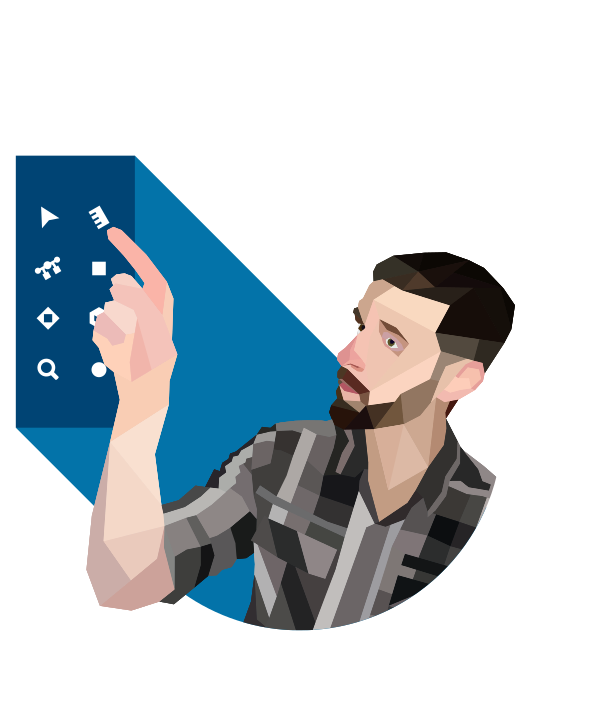 Want Me To Design Your Logo?
I'm Nick, and I design logos. I can help you enhance your image and make an impactful impression with some next-level branding. Check out my portfolio to see how I've helped others and learn more about how I can do the same for you.

---
Logos By Nick LLC is a participant in the Amazon Services LLC Associates Program, an affiliate advertising program designed to provide a means for sites to earn advertising fees by advertising and linking to Amazon.com. As an Amazon Associate I earn from qualifying purchases. Read affiliate disclosure here.