How To Add Shading To Vector Illustrations with Inkscape
How To Add Shading To Vector Illustrations with Inkscape
https://logosbynick.com/wp-content/uploads/2020/07/character-shading.png
800
470
Nick Saporito
Nick Saporito
https://secure.gravatar.com/avatar/d9a1bc4f29b2352da1ce14ad033328ab?s=96&d=mm&r=g
In this tutorial I'll be demonstrating how you can use Inkscape to add a simulated shading effect to your vector illustrations that makes the design pop and look more lively. This technique assumes the position of a hypothetical light source, and uses manually-drawn shapes with the Bezier Pen to simulate shadows and highlights.
Learn How To Design Logos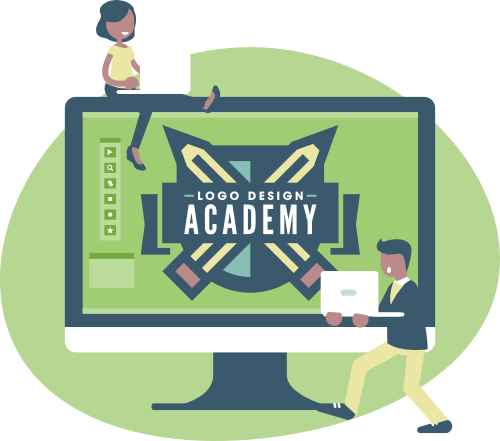 If you want to learn how I come up with logo design ideas, be sure to check out my Logo Design Academy - an interactive 18-part video course where you will learn my entire creative process for coming up with logo ideas and implementing them.

The following is just a brief overview of the steps taken to achieve the desired result. The complete video tutorial can be watched at the top of the page.
Add Shading To Illustrations
For this tutorial I'll be using the following example design…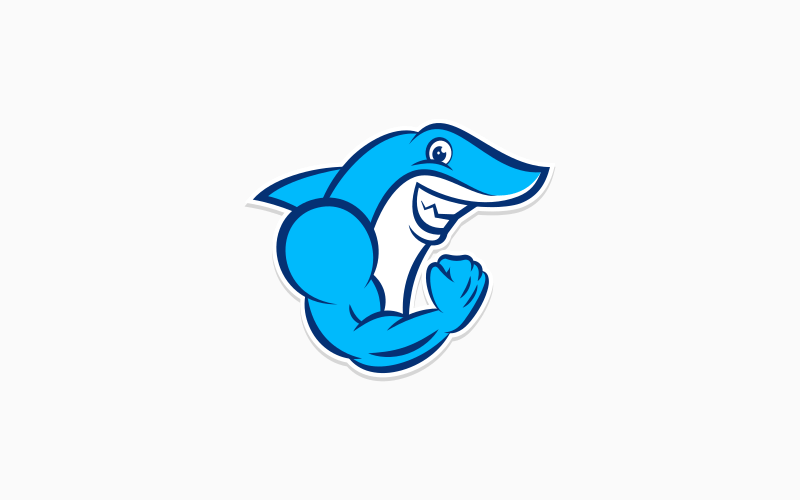 You can download a vector copy of this illustration here: vector-illustration.zip
Before determining where to apply the shadows and highlights to the character, we first have to assume a light source.
150+ Logo Templates Need a professional logo but have a limited budget? Or are you a designer looking to add to your inventory of design elements? Check out my bundle of 150+ high quality logo templates, all designed by Yours Truly.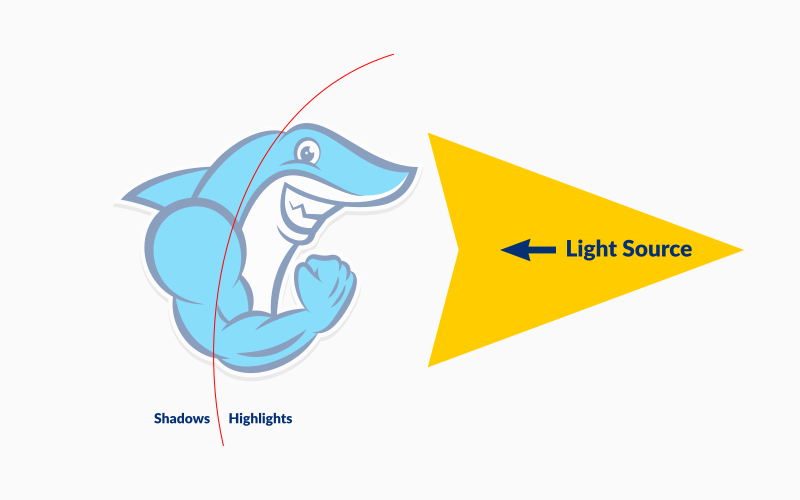 As illustrated above, the hypothetical light source is positioned to the right of the subject, and shining towards him. Because of this, we'll be adding shadows to the left side of the design and highlights to the right, as indicated by the red line.
To add shadows and highlights to the design, we'll be using the Bezier Pen to manually draw some strategically-placed objects.
For this sort of design it will help to enable snapping and memorize some of the keyboard shortcuts, because we'll be using a small handful of tools repeatedly.
You can see the progression of the shading and highlights that are added to the design below…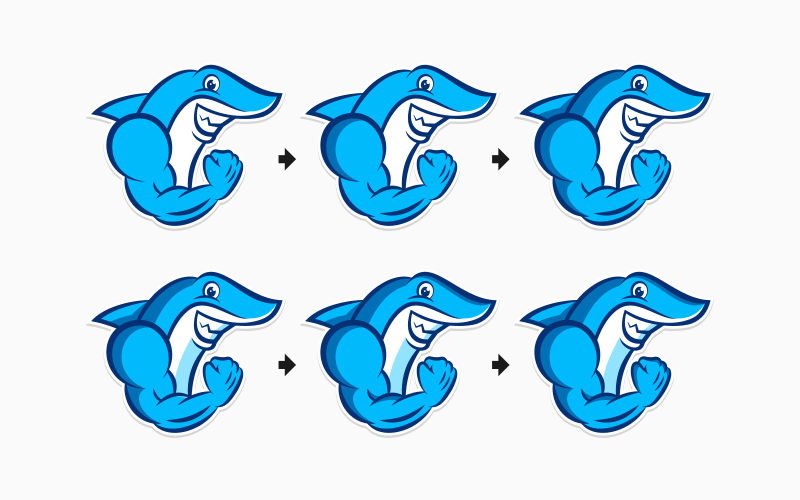 I'd just like to reiterate that this is a simulated shading effect. This probably isn't exactly how light would interact with the subject, but it's close enough, and it's certainly enough to bring the design to life.
Here's a before and after of the design once the shading is complete…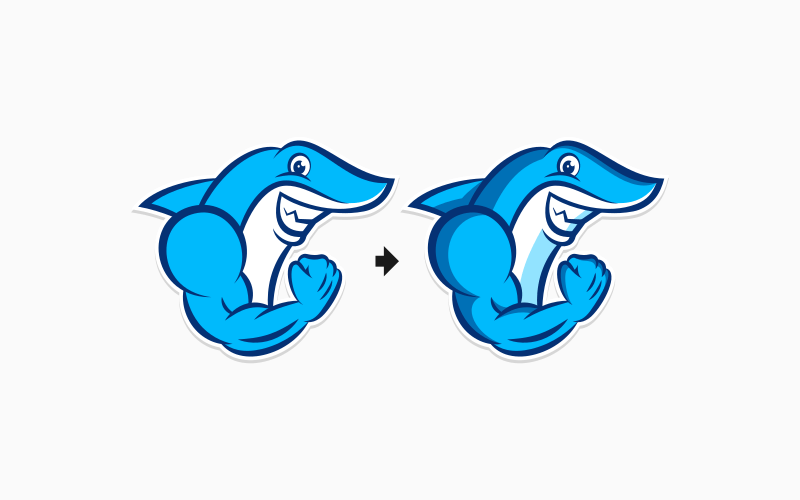 As you can see, the shading makes a huge difference! It just makes the design pop and look more lively. It's a great effect to use when creating illustrations for esports logos.
Be sure to watch the full tutorial video at the top of the page. If you have any questions let me know. Finally, be sure to check out a tutorial by Davies media Design where he demonstrates how to create vector characters with Inkscape and also goes over some shading techniques.
Become A Master of Inkscape!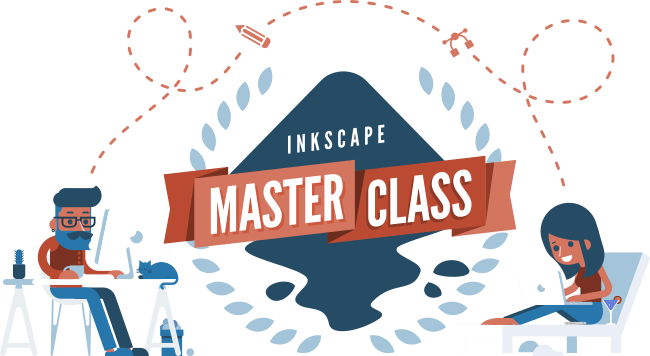 Want to learn more about how Inkscape works? Check out the Inkscape Master Class – a comprehensive series of over 50 videos where I go over every tool, feature and function in Inkscape and explain what it is, how it works, and why it's useful.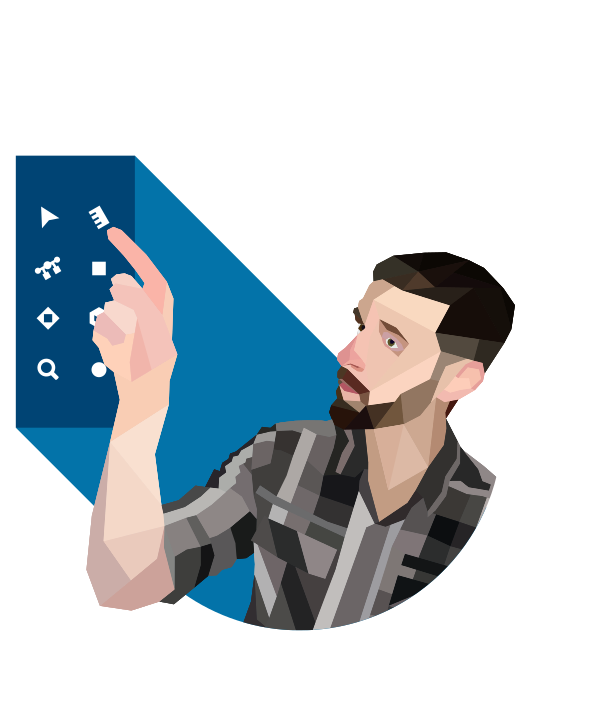 Want Me To Design Your Logo?
I'm Nick, and I design logos. I can help you enhance your image and make an impactful impression with some next-level branding. Check out my portfolio to see how I've helped others and learn more about how I can do the same for you.

---
Logos By Nick LLC is a participant in the Amazon Services LLC Associates Program, an affiliate advertising program designed to provide a means for sites to earn advertising fees by advertising and linking to Amazon.com. As an Amazon Associate I earn from qualifying purchases. Read affiliate disclosure here.