How To Add A White Outline Around A Transparent PNG
How To Add A White Outline Around A Transparent PNG
https://logosbynick.com/wp-content/uploads/2019/04/add-white-outline-around-transparent-png-1024x602.jpg
1024
602
Nick Saporito
Nick Saporito
https://secure.gravatar.com/avatar/d9a1bc4f29b2352da1ce14ad033328ab?s=96&d=mm&r=g
Today I'll be demonstrating how you can add a white outline around a transparent PNG using a simple and free piece of software called GIMP. GIMP is an open source alternative to Photoshop. It works for Windows, Mac and Linux. You can download GIMP here.
Learn How To Design Logos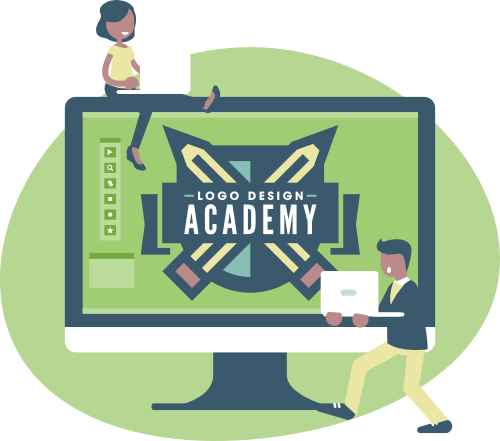 If you want to learn how I come up with logo design ideas, be sure to check out my Logo Design Academy - an interactive 18-part video course where you will learn my entire creative process for coming up with logo ideas and implementing them.

The following is just a brief overview of the steps taken to add a white outline around a transparent PNG with GIMP. If you're new to the software — especially if you're a first-time user — it is highly recommended that you watch the video tutorial at the top of the page instead. The video tutorial offer voice narration and step-by-step instructions.
Outlining Your Transparent PNG with GIMP
The first thing we need to do is open the PNG file with GIMP. Go to File > Open and locate your image. The transparent area will be represented with a checkerboard pattern as depicted below.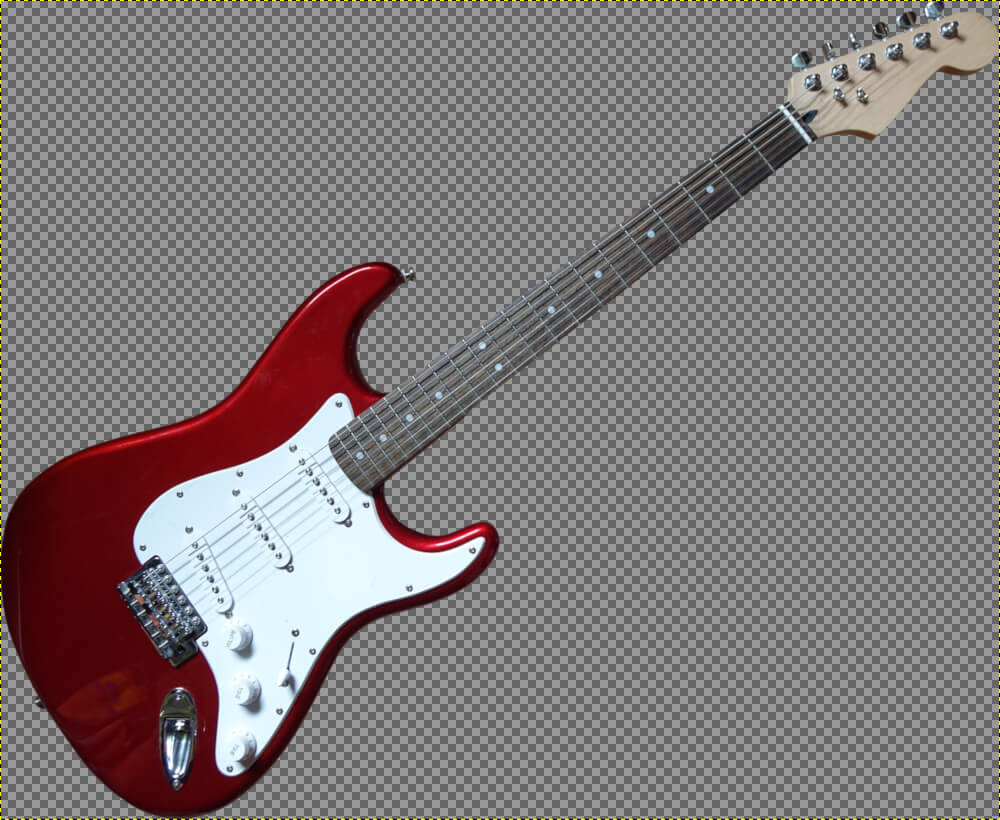 If the subject of your image runs all the way to the edges of the document like mine does, we'll need to add some extra space around the edges of the document to accommodate a white outline. We'll do that using the Canvas Size setting. Go to Image > Canvas Size.
150+ Logo Templates Need a professional logo but have a limited budget? Or are you a designer looking to add to your inventory of design elements? Check out my bundle of 150+ high quality logo templates, all designed by Yours Truly.

Next we're going to create a selection around the subject of our PNG by going to Layer > Transparency > Alpha To Selection. This will create a dotted line going around your subject.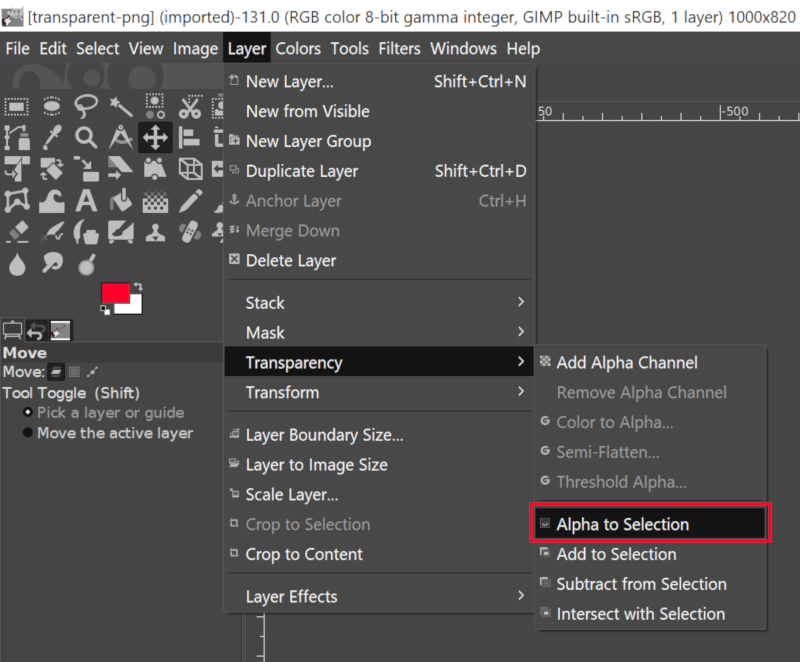 Now we need to increase the size of the selection by going to Select > Grow. Choose how many pixels you'd like to grow the selection by. This will determine the thickness of the white outline around your transparent PNG. For my example I used 20 pixels.
Now we're going to create a new layer and move it below the current layer. Simply go to Layer > New Layer, name it "Outline", then click and drag it beneath the current layer in the Layers panel to the bottom right of your screen.
By default, your foreground color in GIMP should be set to black and your background color should be set to white, so all we have to do now is fill in the selection with white by going to Edit > Fill with BG color.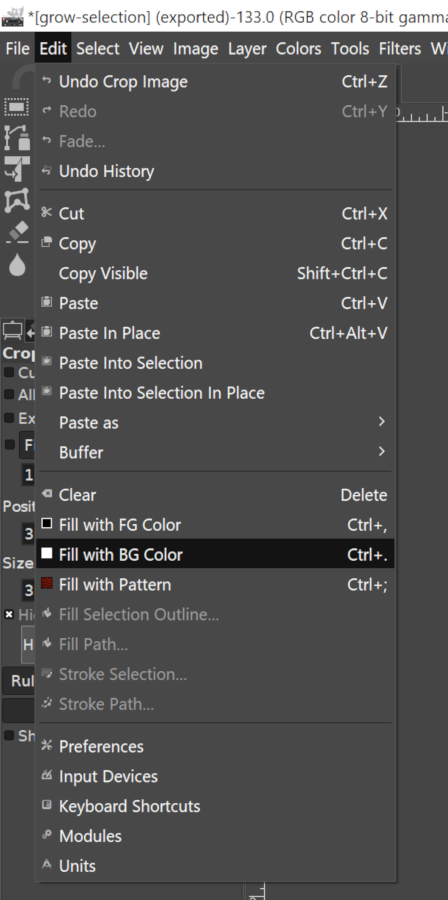 Now go to Select > None in order to remove the dotted outline from your screen.
Once you've done that you are finished! You're successfully used GIMP to add a white outline around a transparent PNG.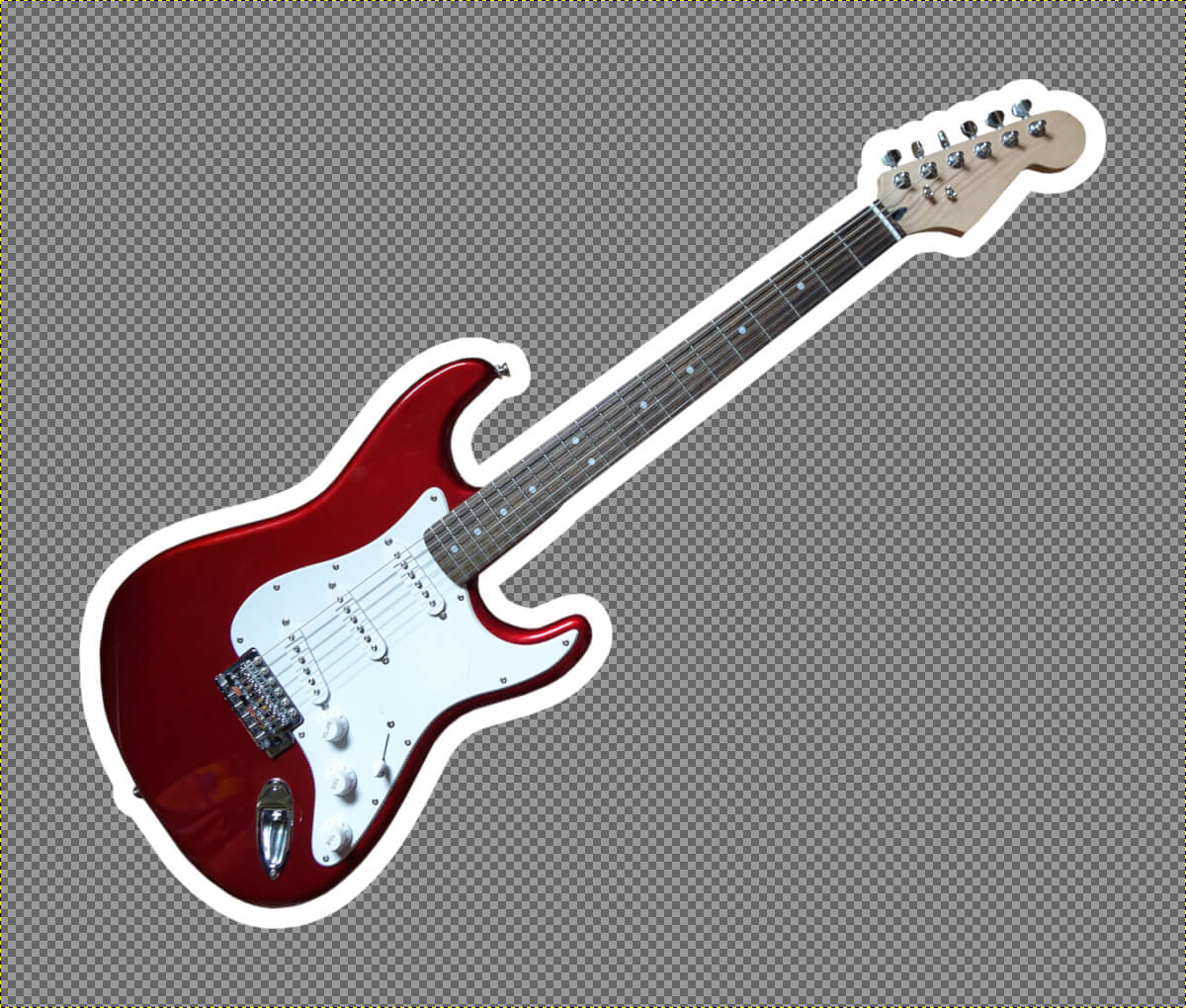 To save your work, simply go to File > Export As… and make sure you choose to export it as a .png file.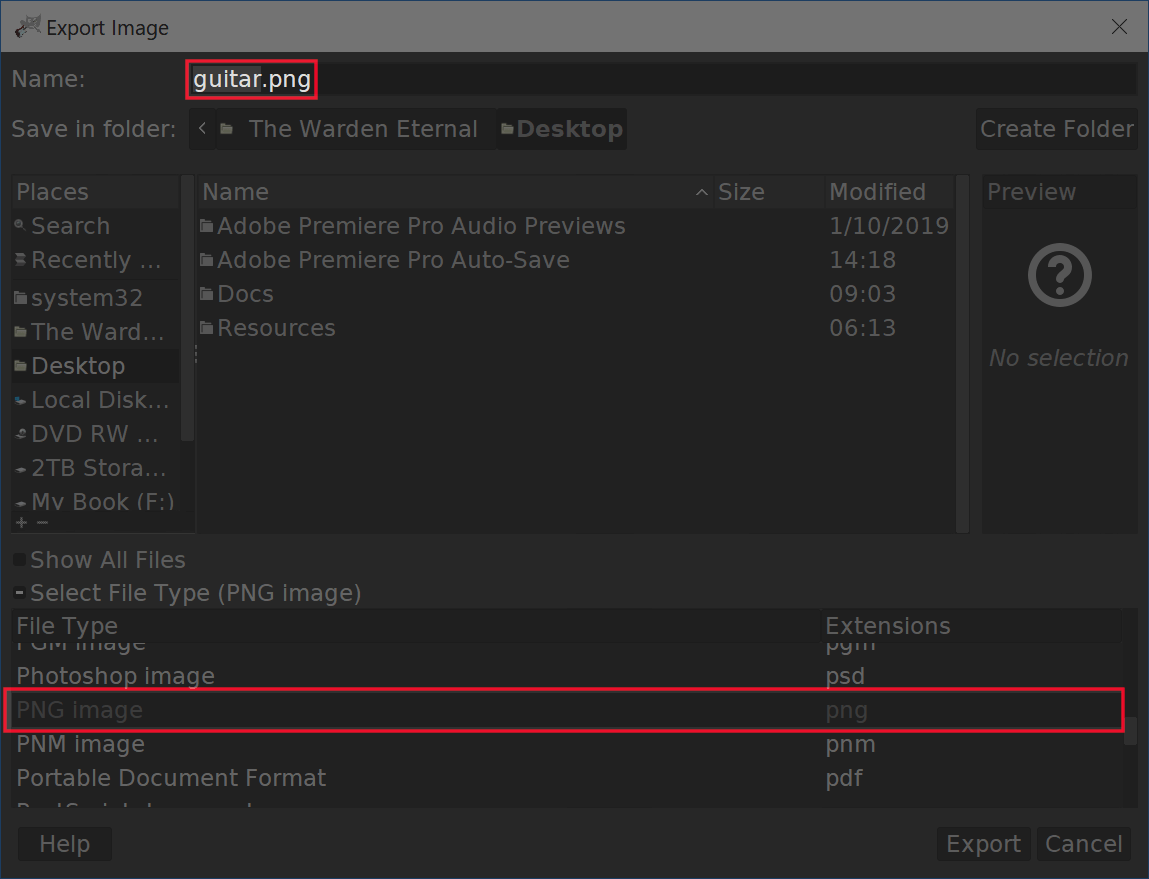 If you have any questions or run into any problems simply leave a comment below. And if you'd like to learn more about how GIMP works, be sure to check The GIMP Series — a collection of 60+ videos where I go over all of the major tools and features in GIMP and explain what they are and demonstrate how they work. Information is listed below.
Get Started with GIMP!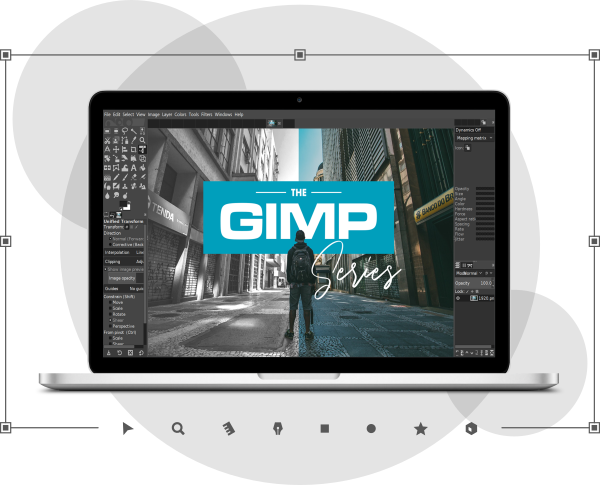 Want to learn more about how GIMP works? Check out The GIMP Series – a comprehensive collection of over 60 videos where I go over all of the major tools, features and function in GIMP and explain what they do, how they work, and why they're useful. Be Notified of New Posts
Join the Logos By Nick mailing list to be notified of new posts. Members receive free design templates and special discounts on courses and various products. Your information will not be shared with any third parties.
---
Logos By Nick LLC is a participant in the Amazon Services LLC Associates Program, an affiliate advertising program designed to provide a means for sites to earn advertising fees by advertising and linking to Amazon.com. As an Amazon Associate I earn from qualifying purchases. Read affiliate disclosure here.