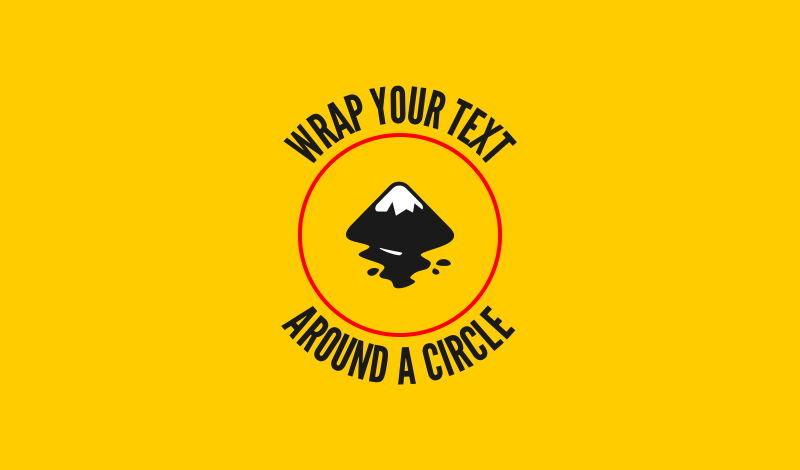 Wrap Text Around A Circle with Inkscape | Beginner Tutorial
Wrap Text Around A Circle with Inkscape | Beginner Tutorial
https://logosbynick.com/wp-content/uploads/2020/02/wrap-text-around-circle-inkscape.png
800
470
Logos By Nick
Logos By Nick
https://logosbynick.com/wp-content/uploads/2020/02/wrap-text-around-circle-inkscape.png
In this tutorial I'll be demonstrating how to easily wrap text around a circle with Inkscape. This is something that can be done in 2 clicks! Let's get started.
Learn How To Design Logos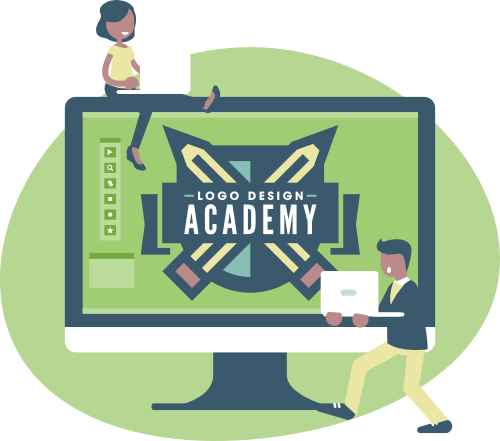 If you want to learn how I come up with logo design ideas, be sure to check out my Logo Design Academy - an interactive 18-part video course where you will learn my entire creative process for coming up with logo ideas and implementing them.

A few years ago I put together a brief video tutorial demonstrating how to wrap text around a circle with Inkscape. You can watch it here…
This is not something that is too difficult to explain in written format though, so if you're pressed for time and would prefer a quick written overview, read on.
Wrap Text Around A Circle with Inkscape
To wrap text around a circle with Inkscape, simply select both the text and the circle, then navigate to Text > Put on Path in the menu.
Here's a couple of examples to get us started. We have a circle and we also have some text…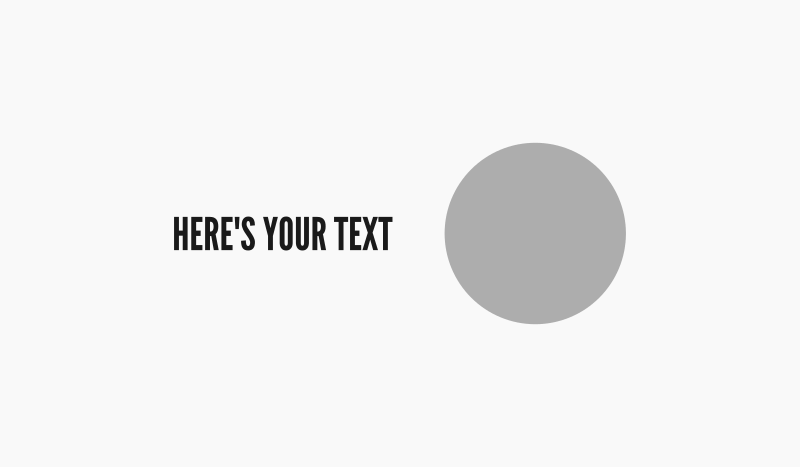 150+ Logo Templates Need a professional logo but have a limited budget? Or are you a designer looking to add to your inventory of design elements? Check out my bundle of 150+ high quality logo templates, all designed by Yours Truly.

To wrap the text around a circle we will be using the put on path feature. Simply select both the text and the circle, either by shift-clicking them or clicking and dragging a selection over both (using the Select tool,) then navigate to Text > Put on Path in the menu.
This will place your text around the outside edge of the circle…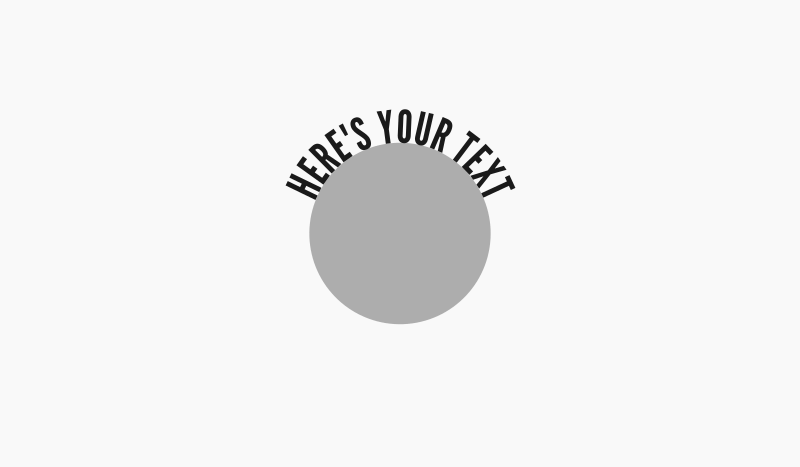 You can change the position of the text on the circle by rotating just the circle. Make sure you only rotate the circle though! If you try to rotate the text itself it will remove it from its position on the path.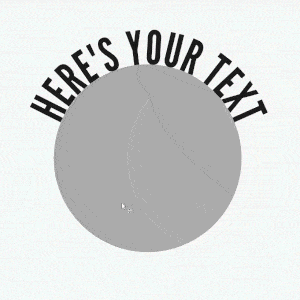 If you'd like to alter how much of the circle's circumference the text occupies, you can scale the circle up or down accordingly.
It should also be noted that you can continue to edit your text with the Text tool, the same way you would any other text object, when it's placed on a path. So you can still change the font, size, and contents if you'd like.
Wrap Text Around The Inside Of A Circle
If you'd like to wrap your text around the inside of the circle rather than the outside, you can reverse the path of the circle by simply clicking on the circle and navigating to Path > Reverse in the menu toolbar.
This will flip the orientation of the circle, even though nothing visually changes…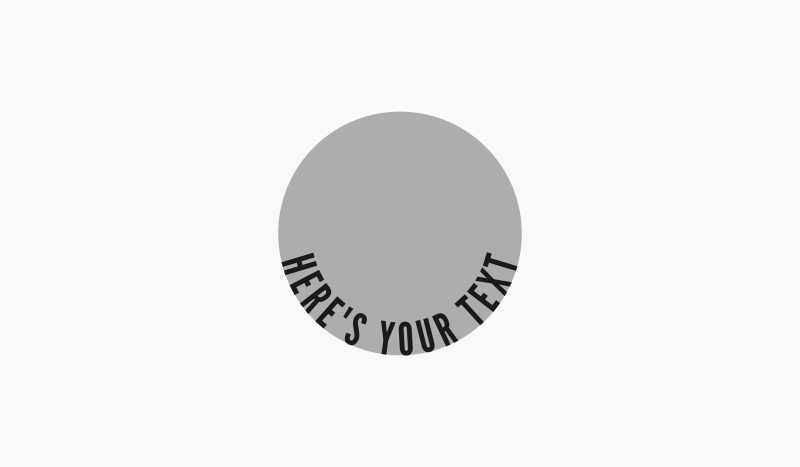 And that is how you can wrap text around a circle with Inkscape! Once you are finished, simply click on the text and convert it to a path by going to Path > Object To Path. This will finalize the text around the circle so that it doesn't get lost later on when designing further.
Become A Master of Inkscape!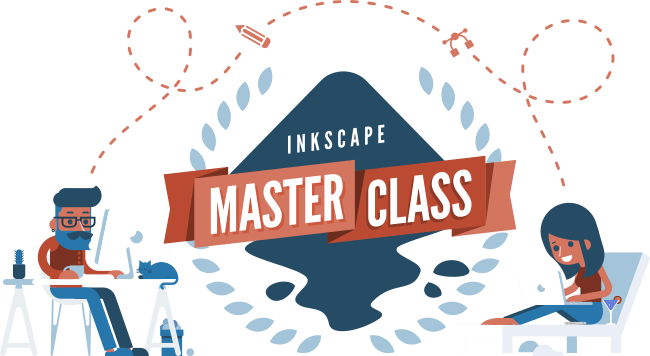 Want to learn more about how Inkscape works? Check out the Inkscape Master Class – a comprehensive series of over 50 videos where I go over every tool, feature and function in Inkscape and explain what it is, how it works, and why it's useful.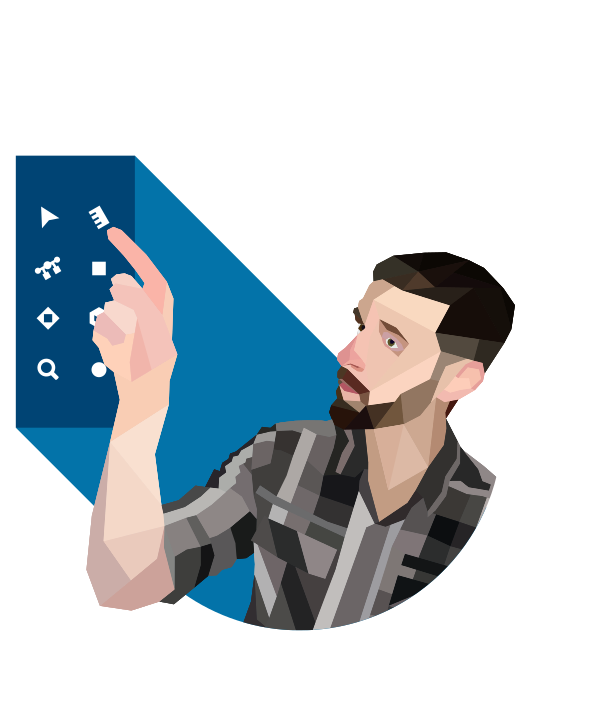 Want Me To Design Your Logo?
I'm Nick, and I design logos. I can help you enhance your image and make an impactful impression with some next-level branding. Check out my portfolio to see how I've helped others and learn more about how I can do the same for you.

---
Logos By Nick LLC is a participant in the Amazon Services LLC Associates Program, an affiliate advertising program designed to provide a means for sites to earn advertising fees by advertising and linking to Amazon.com. As an Amazon Associate I earn from qualifying purchases. Read affiliate disclosure here.